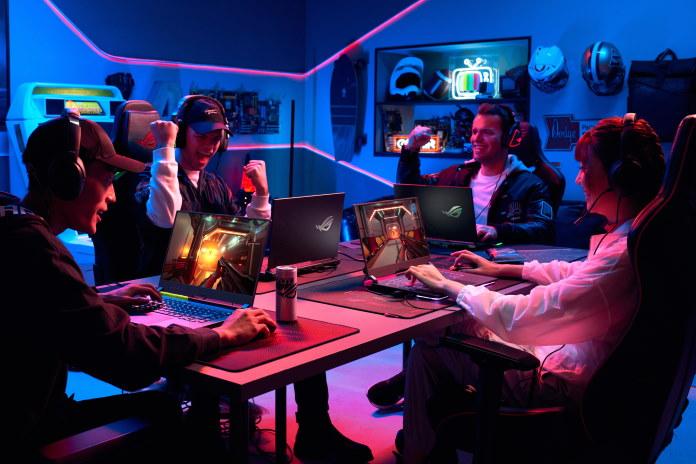 The drive to compete can bring out the best in people. Spurred on by the desire for victory, they devote themselves to practice, follow the guidance of a trusted coach, and collaborate closely with teammates. In a high school environment, student interest in competition can also increase engagement, encourage prosocial behaviors, and give students a sense of community. Students can find the thrill of competition in traditional sports like football, swimming, and track, but increasingly they're asking their schools to open a space for them to compete in a new sphere: esports.
Through esports programs, students have the opportunity to explore their passion for video games in a context that builds their engagement with their school, connects them more closely with their peers, and gives them the opportunity to compete together against like-minded students. Additionally, students can develop leadership and technical skills that will serve them well in their postsecondary education and later careers. At ASUS, we support organizations like the High School Esports League (HSEL) as they work to give faculty a stable framework for starting and operating varsity-level esports programs.
Through our Republic of Gamers (ROG) and TUF Gaming product families, we provide all the hardware your school needs to establish a space for your students to practice together and participate in tournaments. Whether you need pre-built desktops, a selection of gaming laptops, gaming monitors, and peripherals, we offer a wide range of reliable, high-performance products built with the needs of an esports program in mind.
An ever-increasing community
Across the country, schools are seeking guidance, curriculum, and available competitions for implementing an esports program in their schools—and they're finding what they need from the HSEL. As an avid gamer himself, CEO and founder Mason Mullenioux knows first-hand how much esports can offer young people.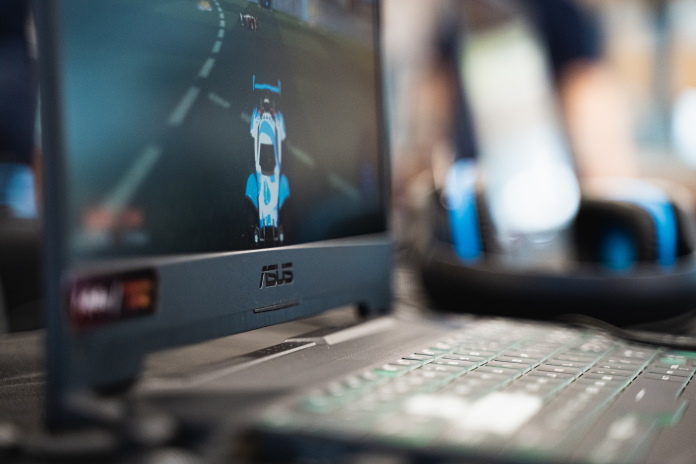 What does Mason hear from schools that have implemented an esports program? "The feedback that we have gotten from schools so far has been overwhelmingly positive," he told us. "We knew that bringing scholastic gaming into the classroom was going to help educators engage students because students love video games!" That said, the benefits of esports have even surprised him. Mason indicated, "What we didn't anticipate was the mental health component that we were going to be able to provide. By embedding preventative mental health in the lessons, we are giving teachers another tool for their tool belts to assist with the mental health crisis that so many of our youth are facing."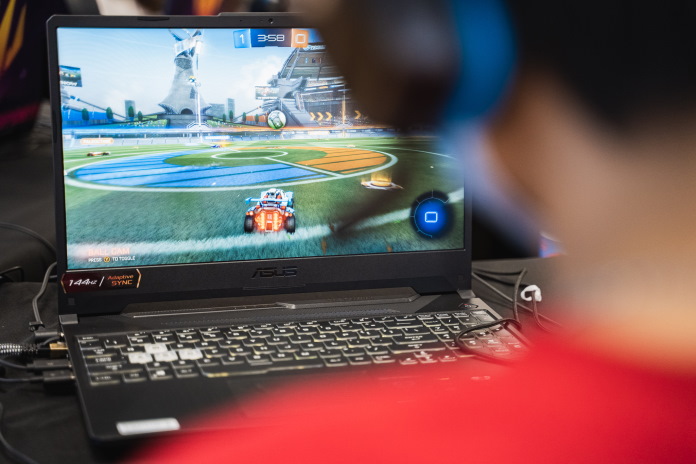 Even though esports is a relatively new phenomenon—at least, compared with traditional athletics—school districts don't need to build out an esports program from scratch. Through Generation Esports, the HSEL provides a platform for schools. Mason explains, "Educators trust Generation Esports as a complete solution for all things gaming. From providing a safe place for their students to play, to delivering evidence-based, standardized curriculum, to suggesting what gaming gear they need to set up their esports labs, educators have confidence that Generation Esports will lead them to what is best for their schools."
We're proud to partner with Generation Esports on HSEL and MSEL and ensure that students will continue to have the tools they need for success within the esports space. As Mason puts it, "Having a partner like ASUS gives us the peace of mind to know that when educators ask for technology solutions, ASUS is going to provide them with the exceptional experience they expect from Generation Esports."
Laptops and desktops built for esports
Gaming PCs have a lot in common with everyday laptops and desktops, but they're a different breed. It starts with performance. In order to rapidly render game worlds, they need the power of dedicated graphics processing units (GPUs)—and robust cooling solutions that keep their high-performance components operating at comfortable temperatures. These PCs often serve double duty for both practice and tournament play, so portability matters, even for desktops.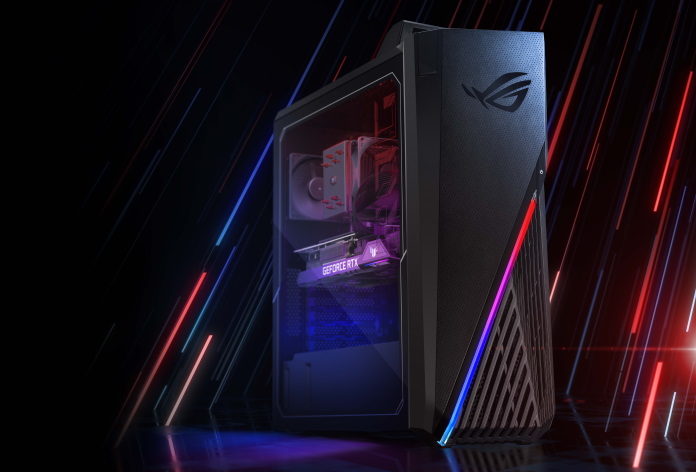 Through our Republic of Gamers (ROG) family, we deliver long-lasting and high-performance PCs purpose-built for the needs of esports programs. The ROG Strix GT15 desktop gaming PC offers tournament-grade performance with its powerful 12th Gen Intel CPU, up to the Core i7-12700KF, and NVIDIA GeForce RTX 3060 GPU. Our innovative multi-chamber thermal design isolates the heat-producing components to help the cooling system operate quietly and efficiently, and helps ensure a long product lifespan. A built-in carrying handle makes the GT15 easy to set up and easy to move. Students love the gamer style of this PC—especially the RGB LEDs on the chassis and bundled keyboard and mouse that they can easily synchronize through Aura Sync.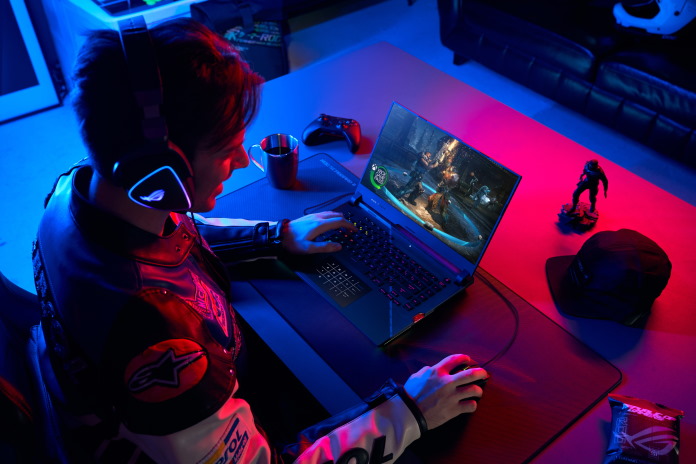 Need a more portable solution? ROG gaming laptops deliver the performance and features your students need for gaming, but they're compact enough to be tucked away securely in a laptop cart when they're not in use. One option is the ROG Strix SCAR 15. With up to an Intel Core i9-12900H CPU and NVIDIA GeForce RTX 3080 Ti Laptop GPU, this machine gives you a full range of performance options. ROG Intelligent Cooling features, including liquid metal thermal compound and 84-blade Arc Flow fans, allow these premier components to deliver their full performance. The SCAR 15's display promotes fluid, fast play. Go all-in on refresh rate for fast-paced gaming with the 300Hz FHD option, or get a balance of visual detail and speedy animation with the 240Hz QHD panel. Multiple RGB LED lighting zones with support for Aura Sync lets your students personalize the appearance of these laptops, and an all-day battery ensures versatile usage.
Monitors that are ready to game
Even the monitors that gamers use are specialized tools that give them a competitive edge in esports titles. ROG displays are loaded out with features that give students the specs they need and style they love.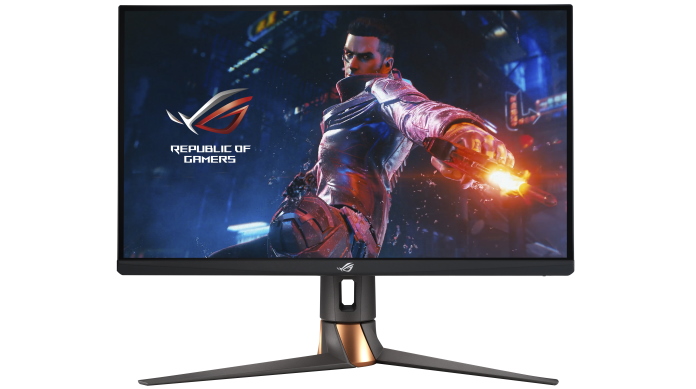 The ROG display family gives your esports program a wide array of options that pair perfectly with our gaming desktop PCs. With its 27" panel and 2560×1440 resolution, the ROG Swift PG279QM offers a large, high-resolution window into gaming worlds. But the name of its game is speed. It boasts a lightning-quick 240Hz refresh rate that gives students a moment-by-moment advantage as they track the action in their favorite fast-paced games.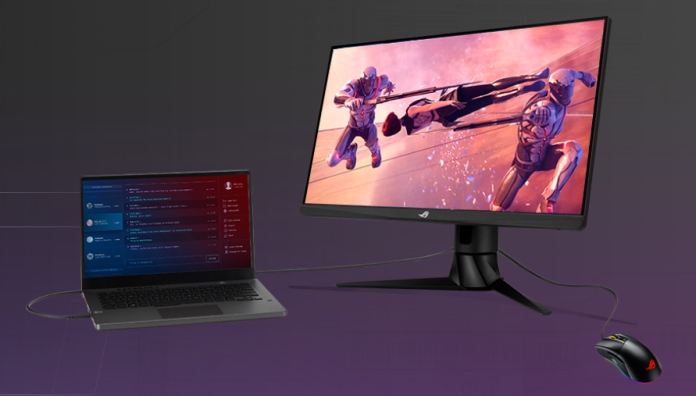 Need to save some desk space without sacrificing features? The ROG Strix XG249CM offers an ultrafast 270Hz refresh rate (overclocked) a 1ms response time (GTG) in a 24" design. Its versatile USB Type-C port opens up a wide array of options for your esports program. Not only can it receive a display signal, it can also recharge connected peripherals. Even further, it can serve as a USB hub, helping your esports program develop clutter-free setups.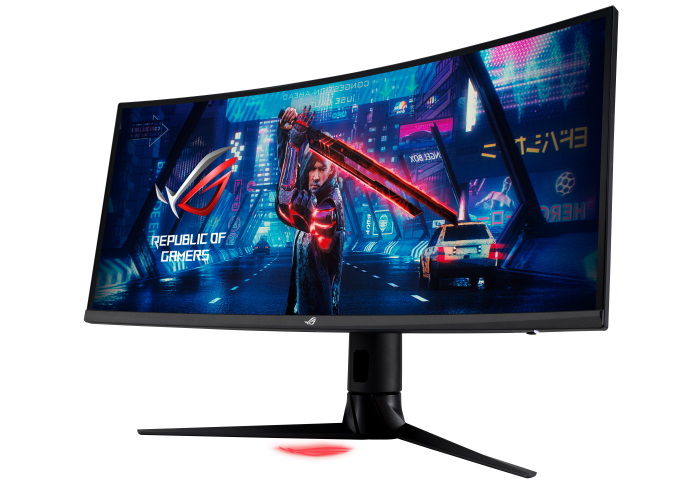 In many games, an ultra-wide display elevates students' gameplay. The ROG Strix XG349C, with its 24" 3440×1440 panel, opens a window that gives them a wider view of action at a glance. Its 180Hz (overclocked) refresh rate and support for NVIDIA G-SYNC bolster its gaming credentials. And if your institution plans to use these displays for content creation and productivity in addition to gaming, your students will find its extra on-screen desktop space invaluable as they arrange application windows.
Peripherals pull it all together
ROG peripherals give you a range of options to complete the gaming setups of your esports program. Not only are these keyboards, mice, and headsets perfectly styled to coordinate with our ROG laptops and desktops, they're designed inside and out to meet the exact needs of esports.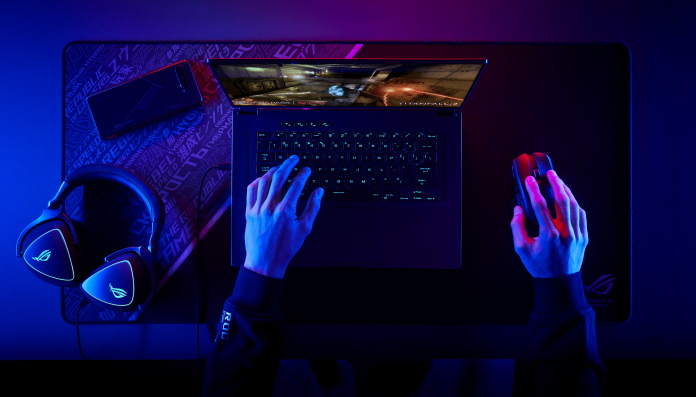 Team-based games like Valorant and League of Legends pit squads of five players against each other in strategic play. That means that clear, unhindered communication is essential. ROG headsets use built-in AI Noise Cancelation tech to automatically filter out background noise so that your students can always communicate clearly. Set them up with the striking ROG Delta or ROG Delta S—or give them the chance to rep your school with the customizable AniMe Matrix display on the ROG Delta S Animate.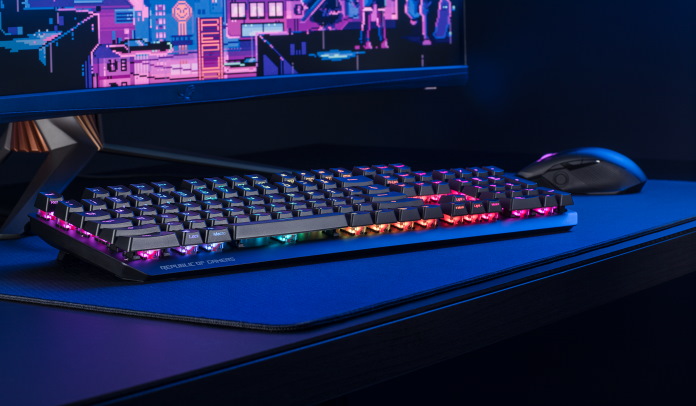 One of the foundational tools for PC gaming is the humble keyboard. ROG gaming keyboards put your students in the fast lane with specialized key switches built for speedy, responsive actuation. The ROG Strix Scope RX uses our in-house ROG RX optical mechanical switches for consistent, wobble-free keystrokes. Gamers often need extra desk space more than they need a numpad, so we built the ROG Falchion NX with a 65% layout that gives your students everything they need that nothing that they don't.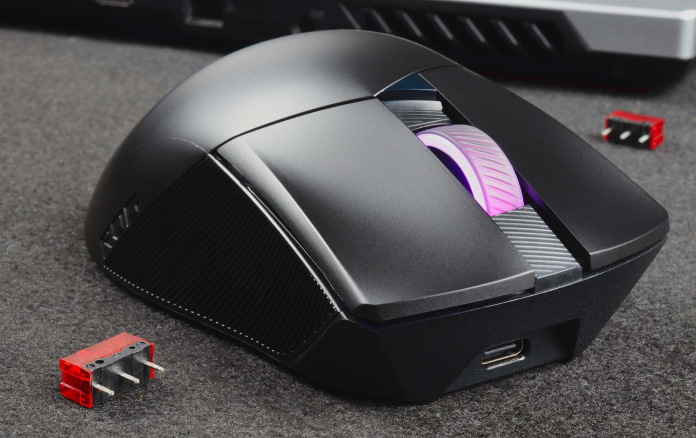 Finally, your esports program needs a selection of competitive mice. Our gaming mice feature optical sensors that track movement with unerring precision, even in the heat of battle. The ROG Gladius III is an all-around performer that's a comfortable fit for a wide range of grip styles. It offers an exceptional lifespan thanks to its push-fit socket design. Your IT staff can quickly repair a broken switch by simply popping in a new one. For gamers who prefer a lightweight mouse, the ROG Keris beckons. This featherweight clicker is primed and ready for the sweeping mousing motions typical for competitive gamers playing FPS titles. Both are available in wireless variations for greater versatility, too.
Join us at ISTE 2022 to learn more
At ASUS, we understand the challenges of designing hardware for the needs of esports. Many of our designers and engineers are gamers themselves, and have a lifelong passion for taking gaming to the next level. But even more than that, we're passionate about education. Schools all over the world have found that esports programs give them a unique opportunity to increase student engagement, build vital career skills, and bolster academic performance. We're committed to supporting our partners in education with complete esports solutions.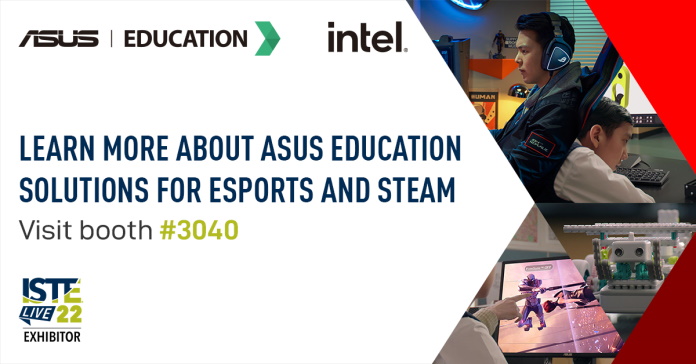 One way that you can learn more about ASUS products for esports is at the annual ISTE Conference and Expo. Recognized the world around as the most comprehensive educational technology conference in the world, ISTE brings together educators and education leaders to engage in hands-on learning, exchange ideas and network with like-minded thinkers seeking to transform learning and teaching.
Between June 27th and 29th, join us in person at the Ernest N. Morial Convention Center in New Orleans to see our products in action in booth #3040. There, you can get hands-on experience with our latest products for education, participate in our ASUS Edu Passport activity for a chance to win awesome daily prizes, and meet our education experts and sales representatives in person. We will also host live sessions with industry thought leaders Monday, June 27th and Tuesday, June 28th between 2:00PM and 3:00PM CDT. Alternatively, you can register for an ISTELive 22 All-Access Pass to get access to digital resources including live-streamed sessions, expo hall demos, and recorded sessions.
Visit our event site to learn even more about our activities at ISTE 2022. Register here to receive more information about the event and our ASUS education solutions.