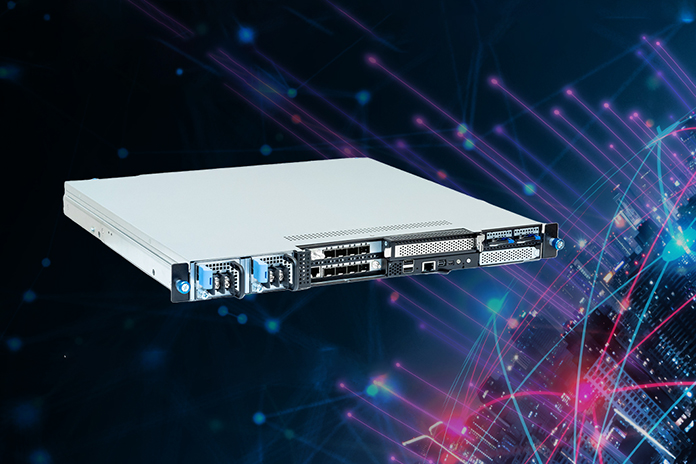 At ASUS, we've been proud supporters of the Open Compute Project (OCP) for years. Since its inception in 2011, OCP has challenged us to develop hardware that makes the benefits of open source and open collaboration real and accessible for our data center customers. For the 2022 OCP Global Summit, we've prepared an exciting series of demos to give you a closer look at our latest innovations and designs optimized for the needs of the open compute community.
A full lineup of demos and discussions
At this year's summit, we're focusing on our OCP solutions for cloud service providers and the designs we've optimized for telco distributed units (DU) and multi-access edge computing (MEC) applications. We'll show off our Proven-System-Architecture 19" server compliant with ORv2, ORv3, and EIA racks. We have highly integrated and TCO-optimized DU solutions that we're ready to share, and we're eager to demonstrate the best all-in-one Open Edge server for 5G and MEC applications. Finally, we have next-gen high-density compute and GPU servers ready for your consideration.
We've also prepared an Expo Hall talk on a subject that's just as important to you as it is to us—the pathway to datacenters with zero carbon emissions. We hope you'll join us on 10/19 at 3:55PM as we discuss renewable energy practices, innovative data center cooling techniques, and strategies for increasing the power efficiency of IT equipment.
Our latest hardware solutions
For the 2022 OCP Global Summit, we're excited to show off some of our latest products. We'll start with the ASUS ESR1-511-X4TF, a 1U ultra-low footprint design and front access server that supports Intel 4th Gen Xeon© Scalable Processors—perfect for edge computing and O-RAN CU/DU deployment. With a depth of only 430mm, the ESR1-511-X4TF can offer up to two FH3/4L slots for GPU and FPGA cards for edge AI computing. Additionally, specific models of the ESR1-511-X4TF are available for customers who need integrated Intel ACC100 and time sync modules, making it the most TCO-optimized DU solution in the market. The ESR1-511-X4TF also features carrier-grade design and extended operation temperature.
Next, we're pleased to introduce our Chameleon solution. The innovative system comes with a flexible power solution and a modular design to support EIA 19" and ORV2/3 racks. The optimized thermal design and architecture placement make the system compatible with upcoming Intel generations. The Chameleon solution perfectly meets the needs of cloud service providers migrating from CRPS PSUs to a centralized power shelf.
Finally, we'll be offering event attendees a look at the ESC8000 Series, a high-performance, NVIDIA-Certified, 4U dual-socket GPU server featuring eight dual-slot GPUs. Additionally, the ESR3-51X series is an all-in-one platform that delivers 5G performance. Its open edge chassis design features multiple sled configurations to meet a wide variety of telco workloads.
Join us at the 2022 OCP Global summit
As an infrastructure solution partner, ASUS offers a complete portfolio of products ready to help enterprises increase their agility through digital transformation, boost employee engagement with flexible digital tools, and protect your assets through enterprise-grade security and comprehensive system protection.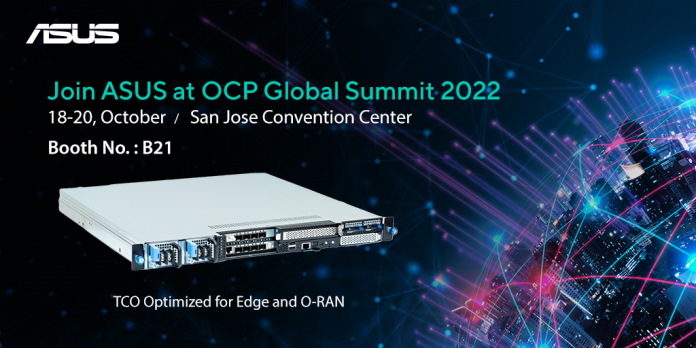 We hope you'll give us the opportunity to demonstrate our latest innovations and optimized designs for the open compute community. Visit us at booth B21 at the OCP Global Summit between October 18 and October 22, 2022 at the San Jose Convention center, and join us for our Expo Hall talk on 10/19 at 3:55PM. Click here for information on registering for the event—we look forward to meeting you.
To schedule a meeting or get more detail about our demo products, contact your local ASUS representative or email us at server_info@asus.com.