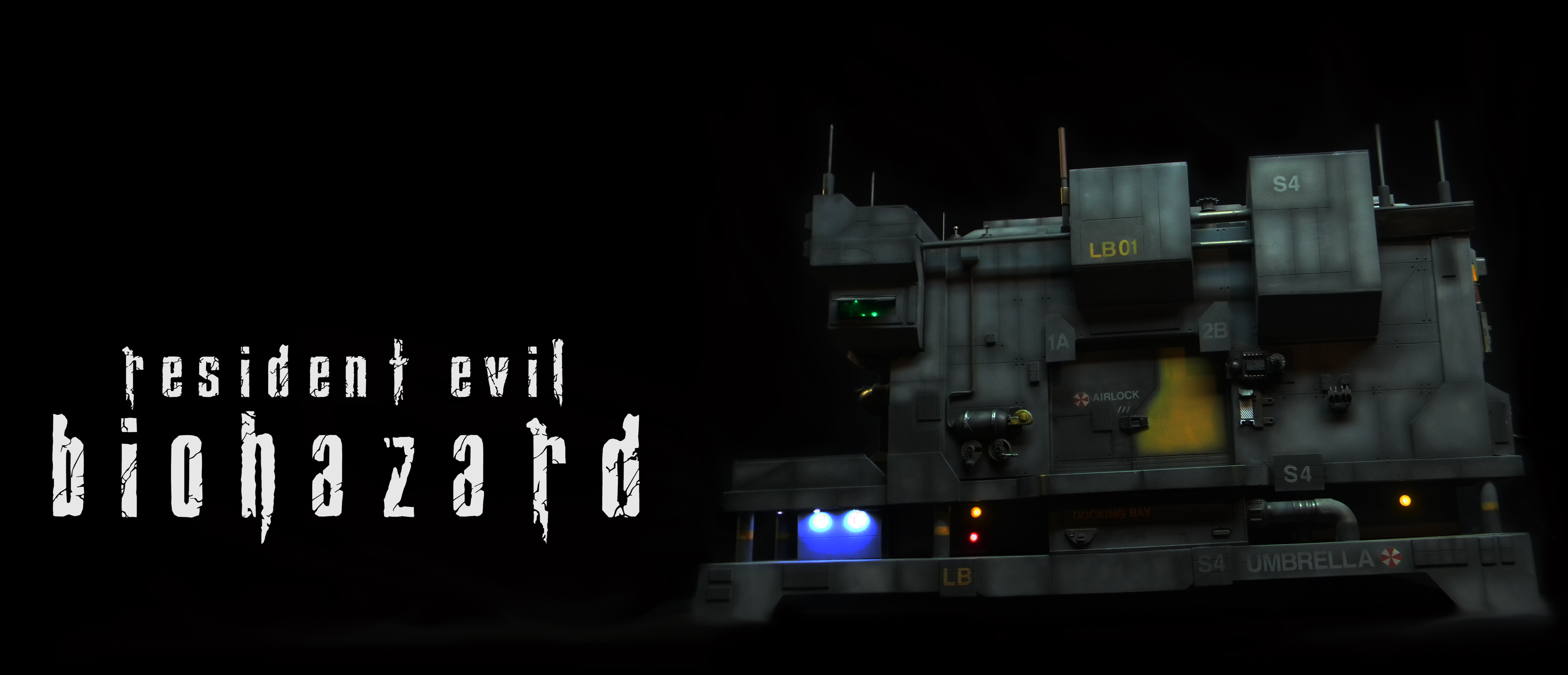 The Biohazard project is based off of the video game and movie franchise. The facility is a Hi-Tech Bio-Weapons Lab of the Umbrella Corp. I used my own artistic freedom in the design and wanted to build it to a small scale version of a bio-weapons lab. I built ladders, custom control panels, waste bays,heli-pad and much more. You can watch the entire video series 1-15 at my youtube channel youtube.com/ronleec1
The project is made of ABS , polystyrene plastic and various model kits that I kit-bashed. I started with the water cooling platform seen in the first part of the build series then moved to constructing the walls, floor, roof and heli-pad. After getting about 70% completed I ran into design problems and how to incorporate certain elements I constructed earlier on. I decided to scrap most of the structural forms of the build and start over.
I get asked "how strong is this build and will it hold up over time" and the answer is "yes". I used 00.80 ABS for all the structure supports and 00.80 for all the novelty construction. All the structure elements are about 1/2 in thick and held together with panel rivets & screws. The great thing about this product is the strength to weight ratio and is doesn't absorb heat. There are few fragile element to the project,those being the antenna towers only. I've used this product on several other projects and is my go-to material of choice when build custom panels.The overall dimensions are 24W x 24L x 16H and weights about 60lbs full loaded with hardware.
ASUS sponsored the project with the Z77 sabertooth with Intel core i7-3770 chip. I couldn't think of another board other then the sabertooth for this project; it fit the design perfectly and performs beautifully. Other sponsors that came aboard are Koolance with the custom loop, Cooler Master for the PSU and fans, Avexir with the memory, MNPCTECH with custom modding supplies, Modelers Brand Hobby and Thermaltake.