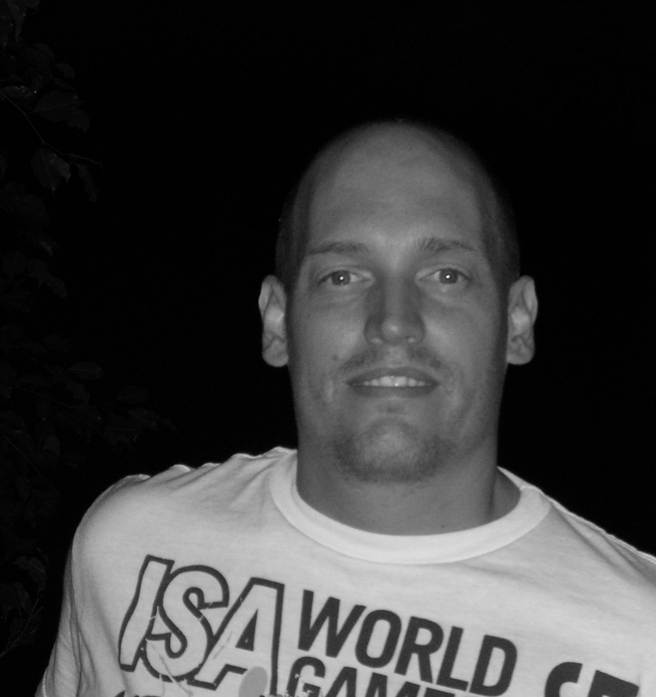 I come from a long line of artists in my family and my passion for painting and doing anything creative is the life blood of who I am. I'm just not happy unless I'm creating something.
As a kid I grew up watching Star Wars, Battle Star Galactica, Planet of The Apes and having the wonderful privilege of owning some of those great toys of the late 70s and early 80s. My imagination really exploded around this time. I got into modeling sci-fi and military dioramas around age 9 and was developing my skills as a painter and sculptor as well. I knew I wanted to become an artist and nothing else.
I got into PC modding by accident; there wasn't really one thing that set me on that path. I always enjoyed electronics and with my modeling and sculpting skills developing, I decided to take a shot at a different medium to express myself in. I did a lot of research on the topic and found a large community that was building and modding their own PCs into great works of art. I was hooked. One of the first mods I found that appealed to my style and interest was Paul Capello's Doom 3 build, and Bill Owen's Bio mechanical project, but since I knew nothing about how to build a PC so I decided to enroll into some courses and earned my Comp-Tia A+ certification.
With Paul's and Bill's projects in mind, I decided to build my very first custom PC and document it all on video, and share on my YouTube channel www.youtube.com/ronleec1. The design concept was to build a Resident Evil themed mod, and make it look nothing at all like a PC tower, so I decided a built-from-scratch project was going to be the plan.
After building most of the project to completion, I ran into some design conflicts with the hardware and watercooling loop, so I decided to rebuild rather than try to fix the mistakes. This which turned out to be the best choice, and after 3 years, the project was completed in January 2013.
The one lesson that I learned from this project is to stay true what you do best and don't be afraid to take risks. I have a lot of people say that the types of builds I do are more "modeling" than modding. I say "If you put a definition on what modding is then you're limiting what it can be." Like any artist, we all have our own styles – every palette and canvas is unique to the artist and that is reflected in their work.
I'm just getting started in this field, and now with several builds under my belt, including Iron Man, The Avengers, Ducati and the Biohazard I feel my best work is still to come. This summer I'll be building a life-size Star Wars battle Droid for Cooler Master that will be featured at C.E.S. in Las Vegas 2014.
One of the things about this industry I enjoy the most is the people: all the modders, builders, gamers and manufacturers have been wonderful in providing advice, product sponsorship and tips to succeed in this industry. I feel it's my duty to pass on and share what I've learned along the way to the newcomers just getting their feet wet and will always help out anyway that I can.
The best advice I can pass along is to master your craft, find what you do best and build upon that. Don't be afraid to take risks and try new things. I believe attention to detail is everything and R&D (Research & Development) is the key to any successful project. Creativity and passion are your best workbench tools; stay true to yourself and just let the sparks fly.