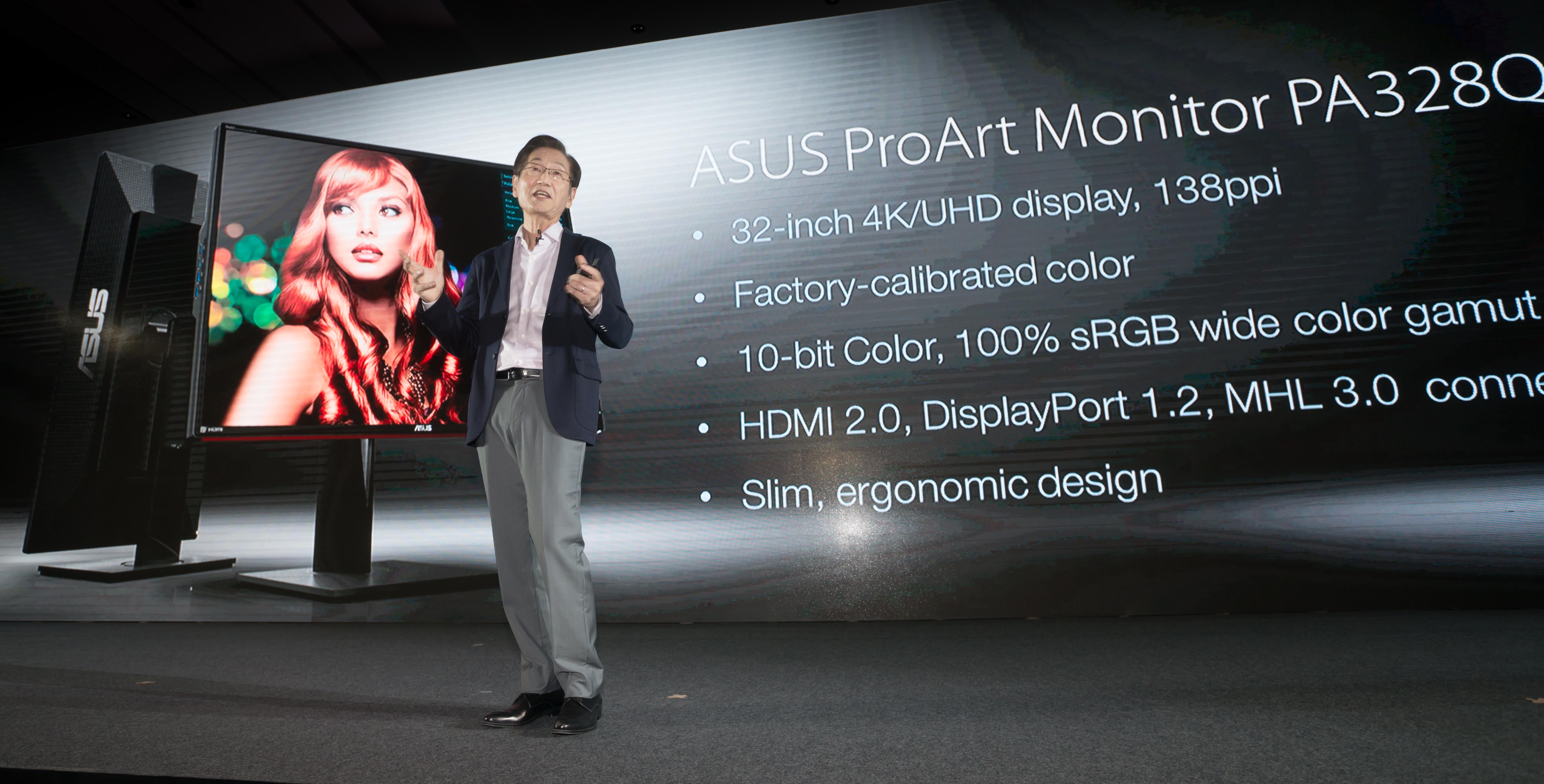 Hot on the heels of the upcoming release of the price aggressive but high quality and solid performing PB287Q we have a new 4K monitor. For the pixel and image quality enthusiasts out there I am sure you will be excited at the announcement of a new PA series ( professional series ) 4K monitor in the form of the PA328Q. If you have been waiting for a pre calibrated in plane switching motioning from ASUS outside of the ASUS PQ321 you are going to want to find out more about the PA328Q.
Quick details and usage environments
ASUS and its display division have been extremely busy over the last couple years releasing a wide range of monitors for all segments whether it be gaming, content creation, productivity and much more. Whether it be through inspired designs with rich functionality or advanced specification support there has been an ASUS monitor to meet just about any usage model. Getting added into the award winning PA series of monitors focused at the content creation professional and image quality enthusiast is the PA328Q. It is a 32" color pre-calibrated 4K UHD monitor offering 10-bit color support, in plane switching panel with 100% sRGB with delta-E <2. Continuing in the tradition of recent ASUS monitors connectivity and aesthetics are improved upon with the PA328 being the first monitor to support the recently ratified HDMI 2.0 standard along with DP, HDMI and MHL. Last buy not least the PA328Q features a super thin narrow bezel complimenting multi monitor installations.
In addition to 3840×2160 resolution and outstanding color saturation, performance display enthusiasts will appreciated the flexibility offered by the monitor. Whether it be its extensive range of pivot, tilt, swivel or height adjustment the PA328Q will easily adjust to your usage environment and workflow. Additionally great ASUS features like our content creation friendly quickfit overlay system is present along with new Splendid Plus display adjustments allowing you to quickly and easily set the display for appropriate usage whether it be content creation, reading, video / movie watching or gaming. The PA328Q also implements the new OSD GUI ( onscreen display graphic user interface ) implemented in the recent PA287Q. This new OSD offers a clean and easy to under menu system with rich functionality for tweaking and tuning your display. For users looking to really maximize productivity and flexibility the monitor also includes a high performance USB 3.0 hub for connecting all your digital devices whether it be your smart phone, tablet, HD webcam, Wacom tablet or other USB enabled devices. There is display flexibility in offering PiP ( picture in picture ) support as well as PbP ( picture by picture ) support. All in all this is a fantastic display for those looking into any type of content creation, editing, modeling or large workflow usage models. Equally at home this high performance display offers outstanding image quality for image quality enthusiasts in the PC gaming space look to have an ultra sharp and large display for the most detailed PC gaming experience. The adjustment options are great for FPS gamers who prefer a vertical gaming experience compared to a traditional horizontal gaming experience. Movie and video watches will rejoice in rich and accurate color reproduction as well as deep black levels allowing for a cinematic experience whether it be in watching high bit rate HD material or native 4K video content.
Initial specifications
Panel Size: 32" diagonal
Color Saturation: 100% sRGB pre-calibrated panel, delta-E <2, 10-bit color (10.7 Billion colors)
Panel type: In plane switching 10 bit panel
Resolution:
o   3840 x 2160 at 60Hz (DP1.2)
o   3840 x 2160 at 60Hz (HDMI2.0)
o   3840 x 2160 at 30Hz (MHL3.0)
Pixel Pitch: 138 PPI
Brightness: 350 nits
Viewing Angle: 178 degree wide viewing angle in all directions.
Input / Output: 1x DP 1.2, 1x mDP , 1x HDMI 2.0/MHL 3.0, 2x HDMI 1.4, 4x USB 3.0 port hub
Mechanical Design: Full pivot, tilt and swivel and height adjustment, Super narrow bezel design (for multi-display setting)
Features: ASUS-exclusive QuickFit Virtual Scale Function (Patent-pending), SplendidPlus™ Video Intelligence Technology and PiP and PbP supports
Adjustment options
Quick Fit options

PiP & PbP options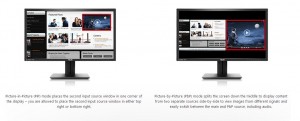 FAQ
When will this monitor be available?
This product is still under design and development but projected release time frame is in mid to late Q4.
What will be the MSRP?
MSRP pricing will be released closer to product availability.
How does this compared to your PQ321?
They target two distinct market segments as IGZO technology features much smaller transistors than amorphous silicon, which allows for much smaller pixels and more detail for applications like gaming and video, whereas PA328Q has color pre-calibration right out-of-the-box and is primarily aimed at content creation and professional applications. Both offer an outstanding image quality experience but the PA is out of box calibrated monitor where as the PQ is not.
Stay tuned for more information. If you have any questions or comments feel free to send them to PCDIY@ASUS.COM or post in the comments section. As more information becomes available I will update this post.