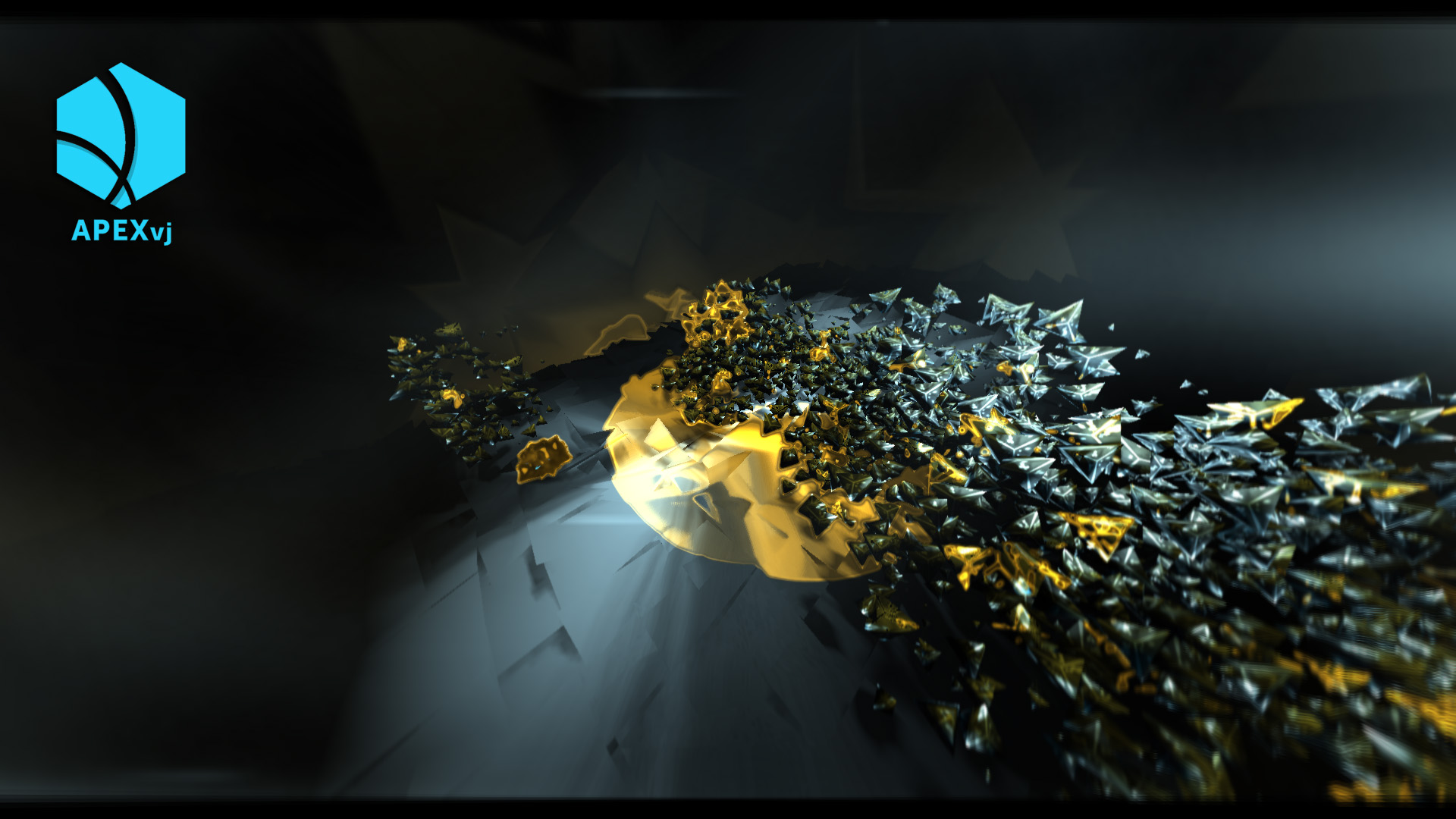 Here at PCDIY we love software as much as we love hardware. Software is the lifeblood that gives much of the hardware we build purpose. I recently came across a new program I was blown away with and at the same time I felt a nostalgic feeling. This new program is a visualization engine built from the utilizing some pretty innovative code to create an advanced visual response engine with high quality real time visualization and a ton of planned flexibility. For those of you who were fans of GEISS, MILKDROP or any of the 3D visualizers from the era of Winamp you will want to check out our QA with program developer. If you are not familiar with these programs and listening to music in tandem with visuals is new to you then you are going to definitely want to find out more.
This is our first "apps we love" there is no formal structure to how this post or those going forward may be composed. With this one my focus was to find out a bit more about APEXvj Turbo and how it fits into the PCDIY landscape. Just as important I also want to shine a light on the APEXvj Turbo kickstarter campaign to make sure this gets funded and goes from being talked about to being used.
So for those of you wondering who might use this application I see it as a great application for users building audio servers or HTPCs especially if they are connected to your AV receivers or directly to your HDTV. It allows you to have a beautifully varied set of imagery tied into your listening experience which elevates it and changes it something beyond just listening to your music. For DJs and throwers of parties they planned flexibility of mapping it to different inputs as well as enabling control or engagement with a wide range of devices makes the APEXvj Turbo that much more interesting and engaging as well as brings about some really interesting immersion elements.
For those of you interested in checking it out you can look at a basic ( but impressive version APEXvj ) by checking out the web version. Also feel free to check out the YouTube introduction.
APEXvj Turbo QA with creator and developer Simo Santavirta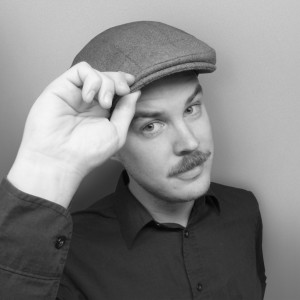 So lets kick this QA off. We are interviewing Simo Santavirta our PR contact for APEXvj Turbo who also happens to be  the man behind APEXvj Turbo and as well as the guy who will answering your inquiries if you pledge some much needed support for the kickstarter campaign.
PCDIY – Please introduce yourself and how you are involved with APEXvj Turbo?
SS -My name is Simo Santavirta, a creative programmer and the guy who build APEXvj. You can say it's my indie project.
PCDIY – What was the inspiration behind development of APEXvjTurbo?
SS- I'm a demoscene hobbyist. I think, for me, this hobby started some where at the end of the 90's and realtime graphics has been close to my heart ever since. I still get regular dozes of inspiration from demos released every year. I also use to love MilkDrop (the famous WinAMP music visualizer) and I believe APEXvj is a result when these influences cooked in my brain. When it comes to individual visualisation the inspiration often comes from geometric forms and ways to use them as a group and moving them around.
PCDIY – How long has APEXvj Turbo been in design and development?
SS -APEXvj project started four years ago, but for the latest version I spent one year. Obviously during this time I threw a lot stuff to the thrash bin and started over several times. I guess you could call that process learning.
PCDIY – Please describe APEXvj Turbo in 3 words?
SS – Automated music visualizer
PCDIY – While APEXvj is multi platform and can already be found online via a web based implementation as well as mobile applications what was the focus in bringing it to the PC?
SS – There are several reasons to bring APEXvj to PC. First for all there's so much more processing power and it allows me to plugin external gadgets to the mix. Like MIDI or DMX controllers, which allows controlling lights or smoke machine.
PCDIY – Are their advantages to bringing it to the PC especially considering the performance that is offered on modern PC platforms? In the era of previous 3d visualization engines some were pretty taxing on systems with only the best PC and multi core CPUs and high end graphics card able to experience the high resolution and most impressive visuals?
SS – The current APEXvj is made for browsers. So it'll just fly on PC, but I'm also adding more higher quality levels and more heavier visualizations so that if you got a powerful PC you'll get more. BUT in the end it all comes down to how optimized the code is. I use new programming language from Norway called UNO (http://fusetools.com). It allows me to export same code base to all platforms as native code, but what's best, it really does _everything_ to optimize my code. And I think that's my big advantage.
PCDIY – The PC currently offered the most advanced CPUs, GPUs and overall hardware architecture is their anything special within APEXvj Turbo that leverages any of this hardware ( advanced CPU instructions sets? Graphics API? Specific AA ( anti-aliasing implementations ), graphics technology like HDR, Global Illumination, High Resolution Textures, Tessellation, etc?
SS – I would like to keep the APEXvj project as multi platform as possible and reuse as much code as possible in all platforms. Therefor I don't see my self doing stuff that only works, for example, with DX11. However, because of UNO compiler, when there's a change to benefit from platform specific technologies they are used.
PCDIY -The PC currently offers the most impressive multi monitor flexibility of any computing platform with easy support for 3, 4 or 5+ monitors? Will APEXvj Turbo support spanned resolutions?
SS – If your GPU can handle it APEXvj will be drawn into these monitors, but at this point there are no plans to for example draw scenes from multiple camera angles and provide those as output. Nice idea though.
PCDIY – Speaking of resolutions the PC again is also leading the display industry in resolution. Currently the vast majority of PC users have 1920 x 1080 monitors but many enthusiasts have adopted or are adopting 2K ( 2560 x 1400 ). Beginning last year we have also seen the adoption of 4K monitors and this year even more 4K as well as 5K. Does APEXvj Turbo support these resolutions?
SS – Yes, APEXvj will support these resolutions and I can't wait too see it in 4k or 5k.
PCDIY – While 3D has had limited success in HDTV field it continues to be a popular format for PC enthusiasts especially gaming. Due to the impressive visual and additional layers of immersion have you consider 3D support for APEXvj Turbo and if so would it support NVIDIA's 3D VISION?
SS – That's a very interesting area and something that would add a lot to APEXvj. But I think the future is in Virtual Reality headsets and that's something I'm looking forward to investigate more.
PCDIY – The PC is currently the default choice of audiophile HD playback with a wide range of audio sources including HD Tracks, ProRez Sounds and many others. If users are utilizing a 3rd party media player for playback of HD audio files like JRiverMedia Center, Foobar or other applications can they still leverage the APEXvj Turbo visualizer?
SS – It's possible, sort of. APEXvj's sound analyse only cares about stereo or mono sound spectrum, but it does it in realtime. So you could use a microphone and APEXvj will use that as sound source. This has been tested several times in house parties where people want to play music from Spotify, Youtube, iTunes or you name it, and it works!
PCDIY – To clarify so APEXvj Turbo can be set to listen or "pick up" on whatever the default output device Windows is set to?
SS – APEXvj can listen what comes from input, so it can visualize surroundings or external devices. Not sure about the output device operating systems aren't very helpful here. But I'll see what can be done.
PCDIY – For users looking for a simpler option will ApexVj Turbo support direct file playback in the same way Windows Media Player, Winamp does?
SS – APEXvj TURBO will play local files. It supports all the common audio formats. (such as AAC, WAV, AIFF, MP3 etc)
PCDIY – You are targeting multiplatform support this increases the hardware to a wide range base. How much impact does the GPU have in the performance for APEXvj Turbo? What GPU are supported ( AMD, NVIDIA, Intel? )
SS – Most of the GPU's are supported. Or I would say all of them. Let's just forget really old GPU's, shall we? APEXvj use GPU for everything. Animations, shadings, menus, text, everything is made with shaders. So it really matters. If you're buying a new hardware for APEXvj, put your money to GPU 🙂
PCDIY – Are there any recommendations or baselines in GPU requirements you recommend? Whether it be VRAM, Shaders etc?
SS – I'm developing with NVIDIA GeForce GT 650M and it has 1024mb of VRAM. So that should be a safe limit for smooth visualizations.
PCDIY – PCDIY enthusiasts are big on utilizing all kinds of tech. Will the mobile application or app have any functionality whether at launch or planned in interfacing / controlling the desktop application?
SS – There are plans to support Leap Motion, Oculus Rift, Philips HUE lamps, but also support for Midi and DMX which will open up whole new universe of devices to use with APEXvj. You could control APEXvj with Midi-controllers or let APEXvj automatically control your Midi devices.
PCDIY – A lot of these planned integrations sound great similarly are there any plans for Kinect now that it has been released for the Windows platform?
SS – There are no plans for Kinect at this point. If this project gets funded we'll have a nice array of external devices. Adding even more is a topic of another version.
PCDIY – PC users LOVE wallpapers? Will their be an option to quick save visuals as wallpaper for their desktops?
SS – I would just take a screen capture, but I'll also provide a stack of carefully picked high-res wallpapers for all at apexvj.com.
PCDIY – In your Kickstarter post you noted part of the extensive time frame used for development has been in validating and verifying functionality and I am assuming performance across different hardware configurations. As of know what hardware configuration have you had the best performance / experience with?
SS – Most of this is handled by Outracks Technologies that provide tools I use. I'm trying to target somewhere near average PC hardware. There aren't anything too heavy in APEXvj so I cannot rank new hardware with it. There are other softwares that does PC ranking 🙂
PCDIY – Is there a maximum or unlimited frame rate or able to be selected or defined? With previous visualizers having the ability to control certain quality levels and vertical sync was important in allowing for the most responsive visual presentation.
SS – The FPS is unlimited and everything is based on time. So something like 40fps is still ok, but personally I don't like to see anything rendered under 60fps 🙂
PCDIY – The PCDIY audience is a very vocal one. Do you plan on enabling any ways for users to provide feedback on updates to features or functionality?
SS – There's a pledge in our Kickstarter that gives you early beta access. This beta group will be able to give feedback during the development process.
PCDIY – Do you have plans to have a easy to use Windows 8.1 live tile interface? This would be great as allow HPTC users less need to go into the smaller windows desktop for adjustments.
SS – I will have to take a look on this. Plan is to keep the app pretty much the same on Windows and OSX side and not create too much platform specific features.
PCDIY – Lastly what type of controls will users be able to adjust or manipulate?
SS – Users can adjust colors, change camera angle, change visual scene and filters. Add their own images, video, text and 3D models to the mix. Plus enable an array of other effects like DOF, Tilt Shift, Kaleidoscope and much more I haven't invented yet.
So that wraps up our QA. I am excited by the possibilites of APEXvj Turbo and love how much it leverages the GPU and shaders. I have a GTX 980 and a 4K monitor waiting to test it on. As I have already pledged if it is fully funded I and others those who pledge enough will have early access to rocking our GPUs and having both our eyes and ears immersed. I leave you with some of the great visuals from a early development build of APEXvj Turbo. Do not forgot to check out the Kickstarter page and pledge. I look forward to the development of APEXvj Turbo and cannot will to do a PCDIY build centered around it. As always if there are any comments leave them or feel free to email at PCDIY@ASUS.COM