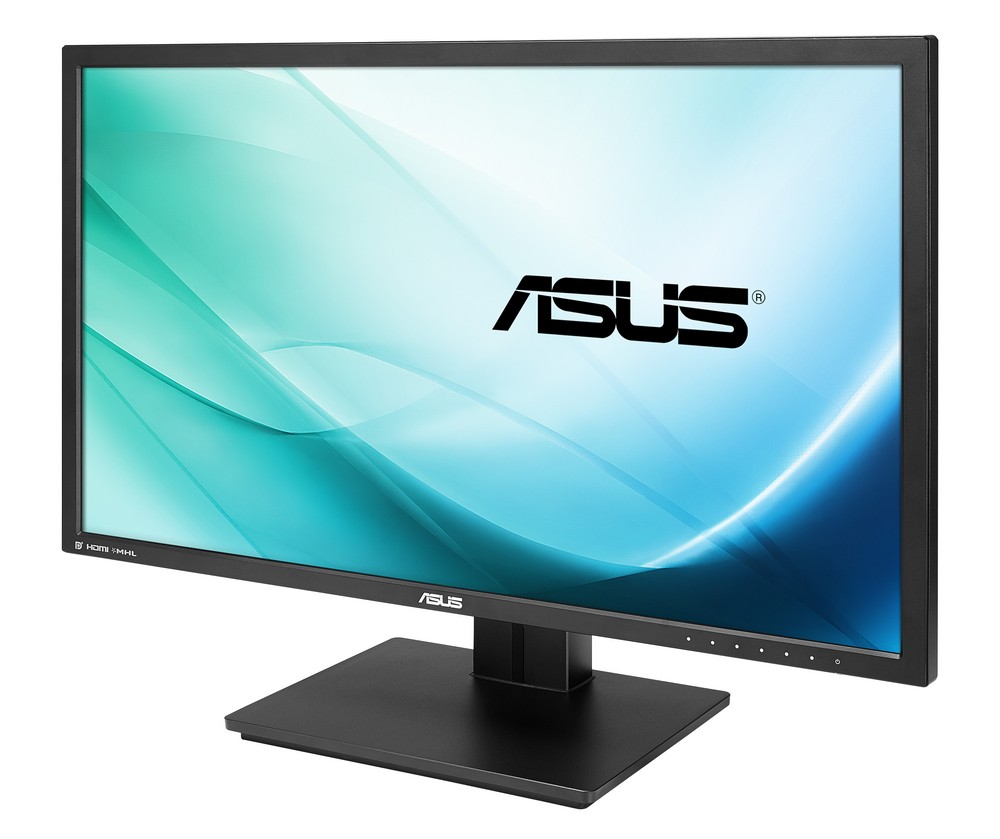 One of the most exciting new components of 2013 was the introduction of 4K monitors. These ultra high resolution monitors ushered in an era of fidelity, detail, and sharpness never seen before outside of multi monitor setups. It really offers another level of immersion that draws you in and knocks you out. The main criticism offered from some enthusiasts and PC gamers was the size and cost of PQ321 our first 4K monitor. I am excited to announce and detail an upcoming new 4K monitor that will usher in new era of ultra high resolution, image fidelity as well as immersion but in a smaller 28 inch size and at significantly lower price.
Before we jump into the new PB287Q there are a few other important points to be aware of when evaluating the state of 4K. Currently 4K makes sense for prosumers interested in high resolution photography and videography as well PC gamers. PC gamers can be thankful that modern generation game engines offer scalability in their resolution engines supporting these ultra high resolutions so the need for content is not present it is in the same way it it is apparent in the world of 4K video. Whether it be Battlefiled 4, Call Of Duty Ghosts, Batman Arkham Origins or Assassins Creed Black Flag there are robust and diverse range of games put out over the last couple of years ready for 4K gaming. At the same time  we have had consistent improvements in GPU performance over the last two years that have put the high spend spectrum of GPUs in a great position to offer playable performance at high resolutions with high IQ settings. With games being covered and the performance needed to push those 4K worth of pixels availible PC gamers are primed and ready for next generation of PC gaming.
Prosumers into the digital photography as well as videography are also in a great place. With rapid advancements in sensor technology there are no more than ever a wide range of devices present allowing for ultra high resolution content to be captured or recorded.  Working on a 4K monitor from a content creation perspective opens a level of flexibility previously only available through the use of  multi monitor setups. The benefit though is not only in the increase desktop "work space" but in the improvement in sharpness and overall fidelity offered a ultra high definition monitor. Having the ability being able to see high resolution content  in that much more detail truly helps to propel the creative professional or prosumer. Last but not least are content professionals working in 3D content freation or cad where the sharpness and increased resolution can pay dividends in the usability improvements.
With this in mind ASUS has been working on designing and developing a monitor that would offer the image quality,  response time and size being communicated by PC enthusiasts and PC gamers.  Here at CES 2014 the new PB287Q is being unveiled offering up 28 inches of 4K resolution, 1ms response time and native 60Hz operation. Based on a newly developed panel that is lower in cost but not in quality it allows the new PB287Q to be aggressively priced with a projected $799 MSRP. After spending some hands on time with the monitor I have come away thoroughly impressed. Rich detail and good color saturation, that is a check. Good grey-scale and black reproduction, that is a check. Sharpness and a bright even picture, that is also a check.  To top it all it features a special blue light filter that helps to reduce flicker and reduce eyestrain. Lets take a look at some of the pictures of the PB287Q. Keep in mind that CES makes for poor back-lighting for photos. I cannot wait to put it through a few hours of gaming to get a sense of the increased FOV, sharpness and clarity and overall immersion of gaming on a 28 inch 4K monitor! Enough with the specs lets check out some pictures of the PB287Q.
Hopefully a few of these images give you a small sense of the sharpness and fidelity that the monitor produces. I can tell you playing games at 4K or watching high bit rate video looks stunning. Another important usage note is users coming from a 27inch monitor will free right at home not feeling that the monitor will overcrowd them or overshadow them. The monitor rounds out its technical specifications with a great deal of flexibility allowing for a extensive customization range for your desk environment. The range of adjustment options include swivel, tilt, pivot and height adjustment. VESA mounting is supported as well.
That wrap up our quick look at the new PB278Q I guess I better start making some space….Stay tuned for more information on the new PB287Q. With that I will leave you with a few other photos of this new 4K monitor.