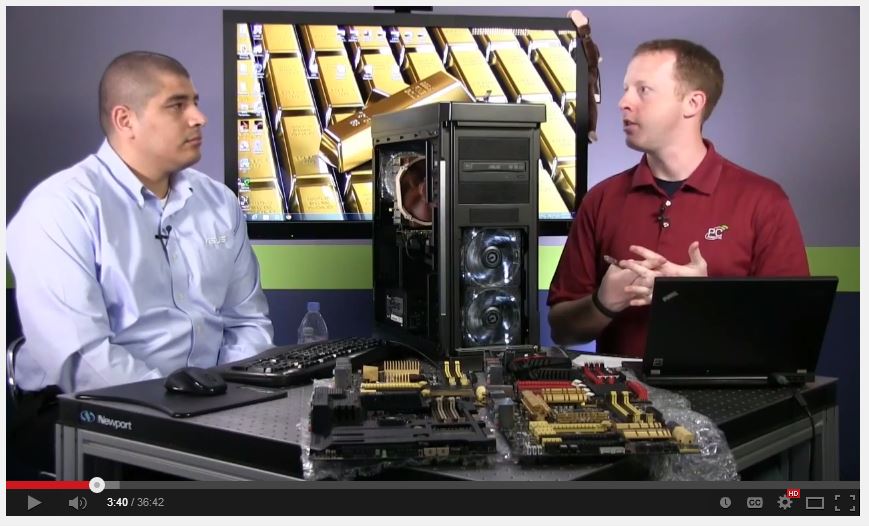 Hello PCDIY readers makes sure to check out the PCPER YouTube channel for our ASUS Z97 live stream.  Ryan ( Editor in Chief of PC PERSPECTIVE ) will be bringing his years of experience and insight to discussing and questioning me about our boards, features, functions and designs as well as much more. I will be covering our new range of ASUS Z97 series motherboards and covering the questions you guys ask most whether it is fan controls, overcvlocking, types of improvements and other topics you guys ask about. If you have questions we will be answering them and providing insight and detailing into understanding features, functions and much more. Ultimately you will leave with a better understanding of how Z97 series motherboards can offer you with a better experience whether you are considering a number build or upgrading.
Just some of the items that will be covered are noted below.
[qd_list]
Motherboard segmentation detailing ( Mainstream, TUF, ROG and WS )
We will cover at least 1 board from each category
Z97 PRO, MAXIMUS VII HERO, SABERTOOTH Z97 and Z97 WS.
Individual board overviews with feature and functionality detailing.
Demos including 5 Way Optimization with Auto Tuning ( Auto Overclocking, Fan Xpert III and App Tuning ) and much more
Demos including Keybot, GameFirst III, Sonic Studio and much more
[/qd_list]
So if you guys have questions feel free to comment and let me know or feel free to email me directly at PCDIY@ASUS.COM. Hope to stop by!
Hope to see you guys there!
Live Link URL ( website )
http://www.pcper.com/live/