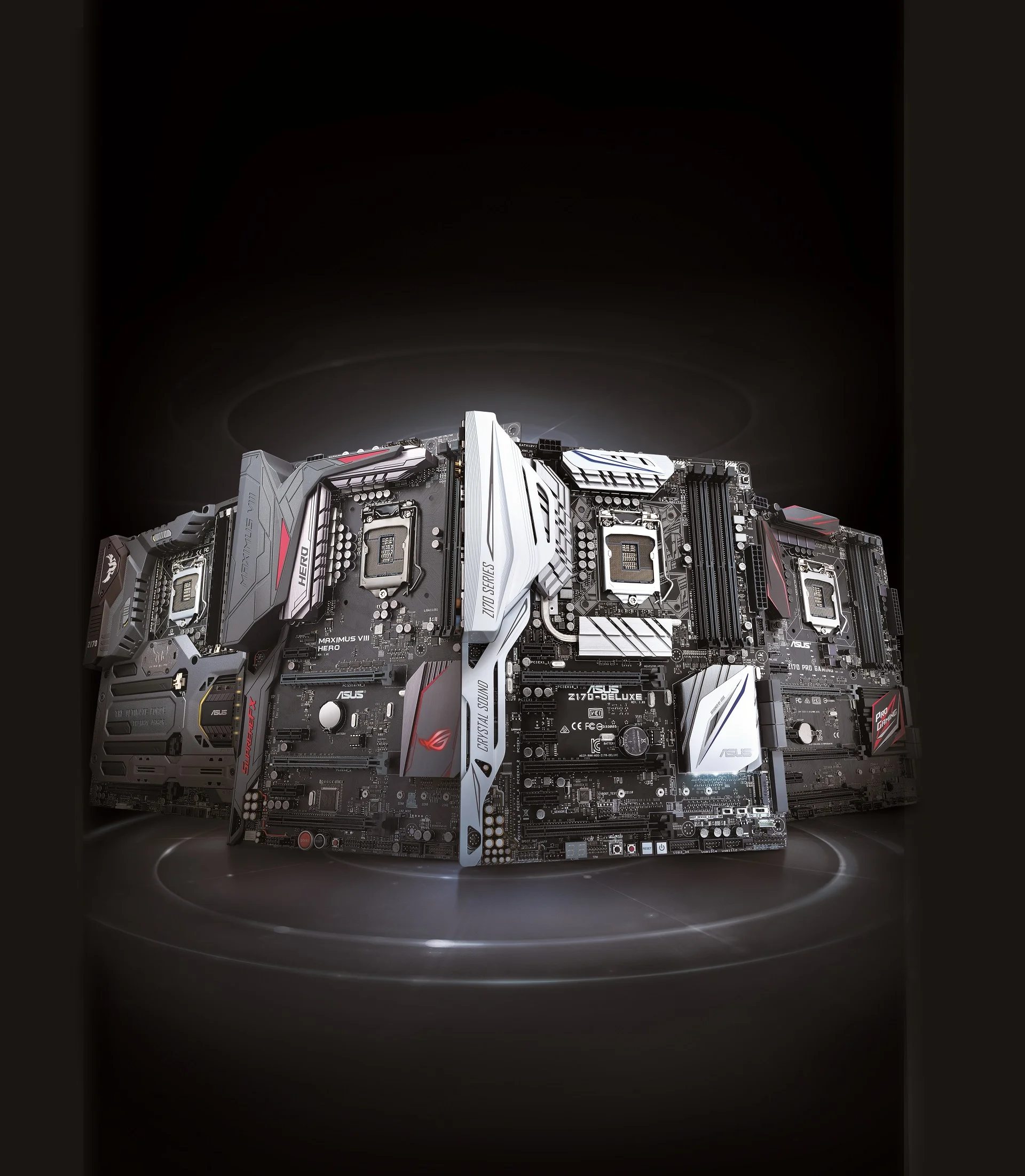 Today is a big day, the day that a new platform launches meaning we have new motherboards based on a new chipset specifically Z170 along with a new range of CPUs. As always ASUS has been busy designing and developing the best range of motherboards for gamers, enthusiasts and content creation professionals and passionate DIYers. For this generation ASUS will be offering a total of five distinctive series of motherboards that maintain the tradition of quality, stability, reliability and performance ASUS is known for but also offer a range of features and functions that are carefully designed and implementation to compliment specific types of users. Having this much choice has its challenges in taking it all in and understanding where the differences are and how specific features and functions and design compliment and enhance your DIY experience. To matter things easier and providing a greater sense of understanding PCDIY has been busy developing a wide range of content to help you in all aspects of the DIY experience whether it be building a new PC, overclocking it, tweaking and tuning it and much more. This post will be a central hub for continually updated content regarding the Skylake platform. Offering links to videos and other posts. As we look forward to your questions, comments and feedback in helping us define which content will help you the most, with that noted make sure to like and comment and send larger more detailed questions or feedback to PCDIY@ASUS.COM. With introductions out-of-the-way lets jump into the content and we say at ASUS PCDIY Best of luck with your build!
Skylake platform video content ( Z170 and 6600K & 6700K ):
This the corresponding links will lead you to videos ranging from full start to finish build videos, to introductions to the UEFI to complete motherboard overviews and overclocking and features demonstrations and much more. Videos have been embedded so you can watch them directly on the page or you click the link and watch them directly on YouTube. Make sure to subscribe and check back weekly for new content.
Onboard features, functions, switches & buttons:
These videos will detail features like our TPU and EPU switches, the MemOK! Button, the DRCT header and much more. These ASUS exclusive onboard features, functions and switches & buttons help to improve many aspects of the DIY experience from performance to efficiency to assisting in trouble shooting and much more.
TPU Switches:
XMP switch:
UEFI / BIOS:
The UEFI / BIOS plays a key role in your DIY PC. ASUS UEFI and BIOS leading the industry in their rich functionality and depth of customization. Everything from fan controls to overclocking to enabling XMP and monitoring your system is accessible within the UEFI. Users looking to update their UEFI to the latest version of quick and easily enable RAID will also find options along with much more. Think of the UEFI as the operating system for the motherboard. In videos build they focus specifically on covering features and special functions along with complete overviews of respective portions of the ASUS UEFI.
ASUS Z170 UEFI – Advanced mode
ASUS Z170 UEFI – EZ Mode
ASUS EZ Tuning – RAID 0, RAID 1 or RAID 5 setup on Z170 motherboards
Enabling XMP profiles: On Z170 motherboards
ASUS 5 Way Optimization and AiSuite III:
ASUS offers extensive features and functions to make overclocking, system cooling and fan tuning extremely easy while not sacrificing on level of control or performance offered. Through a robust combination of hardware, firmware and software users have the ability to tune their systems in wide variety of ways from overclocking to enabling special efficiency and power saving modes to single click fan profiles allowing for silence or superior cooling performance. Beyond those rich features & functions AiSuite III offers up advanced system monitoring and specialized options to quick charge mobile devices, improve USB performance, receive push notifications on system status and much more.
ASUS Z170 Fan Xpert III ( Part of 5 Way Optimization ) Automatic Fan Calibration and profiling:
ASUS Z170 Auto Tuning ( Part of 5 Way Optimization ) Automatic CPU overclocking:
Motherboards;
The motherboard is the foundation to any build and defines everything from the core connectivity and expansion and form factor to a vast majority of the features and functionality. ASUS for this generation will be offering 5 distinct series
ASUS mainstream series that include the Z170-A and Z170-DELUXE
ASUS Z170-DELUXE
ASUS PRO GAMING series that include the Z170-PRO GAMING and Z170i-PRO GAMING
ASUS TUF series that will include the SABERTOOTH Z170
ASUS ROG series that will include the MAXIMUS VIII RANGER, MAXIMUS VIII HERO and MAXIMUS VIII GENE
MAXIMUS VIII RANGER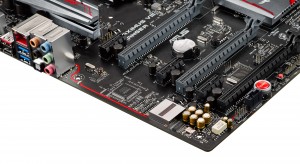 MAXIMUS VIII HERO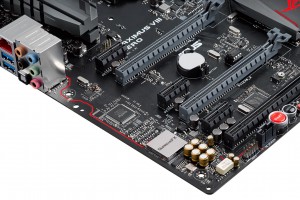 MAXIMUS VIII GENE
ASUS WS series that will include the Z170 WS
Expect more boards to be released for respective series as time goes by and we ill have full coverage of them along with alot more here on PCDIY. Full board overview videos will be going shortly. Stay tuned.