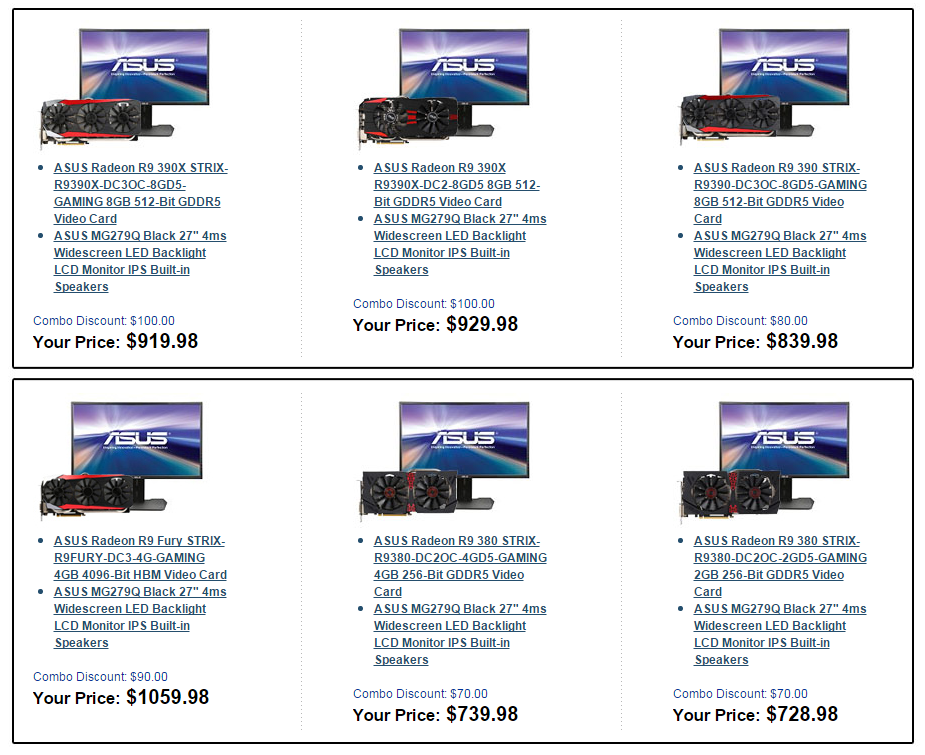 Hello PCDIY readers if you have been looking to get a new monitor and new graphics cards card you may want to check out these limited bundles being offered. These bundles offer some great savings on the newest ASUS FreeSync enabled monitors including the MG278Q and MG279Q. In addition a wide range of ASUS STRIX graphics cards are included in the bundle, STRIX 390X, STRIX 390 and STRIX 380 both the 4GB & 2GB versions. If you have been looking to build or upgrade a gaming PC a FreeSync enabled monitor with compatible high performance R9 STRIX gaming graphics card makes for a great foundation in offering fast, fluid and truly responsive gameplay experience. Top that off with an increase in visual fidelity by being able to reach higher resolutions with more image quality settings enabled and you have the foundations for great PC gaming.
If you are looking for more information on the latest MG series monitors make sure to check out the videos linked below which offer insights in the benefits of both the MG278Q and MG279Q as well as AMD FreeSync.
What is FreeSync?
from AMD –
AMD FreeSync™ technology is an AMD effort to leverage industry standards, like DisplayPort Adaptive-Sync, to deliver dynamic refresh rates. Dynamic refresh rates synchronize the refresh rate of a compatible monitor to the frame rate of a user's AMD Radeon™ graphics to maximally reduce input latency and reduce or fully eliminate stuttering/juddering/tearing during gaming and video playback.
PCDIY's take from hands on impressions with AMD FreeSync: In one word AWESOME, the improvement to overall responsiveness, elimination of stutter and overall fast and fluid gameplay is addictive and truly makes your gaming experience better. Add to that the quality and additional features that the mG series monitors bring to the table and we strongly recommend these monitors to gamers looking for a true upgrade of how they game.
Where to buy?
US etailers
Newegg: http://bit.ly/1OwspHH
Canadian etailers
NCIX: http://bit.ly/1Nq8dYV
Canada Computers: http://bit.ly/1Q1sfGG
Memory Express: http://bit.ly/1hY8Fjr
Applicable monitors: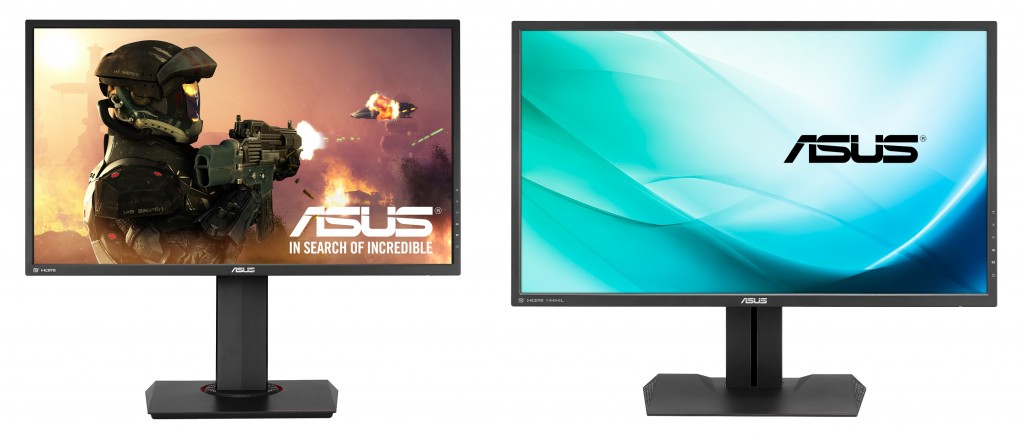 Applicable graphics cards:
STRIX R9 390X, R9 390 & R9 380

Overviews on AMD ASUS STRIX 300 Series Graphics Cards
Overviews on ASUS MG Series monitors