The ASUS display team has been busy developing a number of new monitors based on the feedback of the PC display enthusiasts and PC gamers. Two of the most requested specifications enthusiast gamers have expressed interest in are 21:9 aspect ratios and curved LCD panels.
At Computex ASUS is showing of a prototype that takes those specifications and incorporates the innovative and performance oriented design ROG products are known for. PC gamers who looking for a monitor that not only offers an ultra wide curved display but superior color reproduction, improved motion clarity as well as smooth responsive tear free gaming have to look no further than the concept ultra wide curved display being shown.
Below you can see a render of this monitor currently titled "ROG 34″ Curved Gaming Monitor"  * Update 8/18/2015 the formal model number for this monitor is PG348Q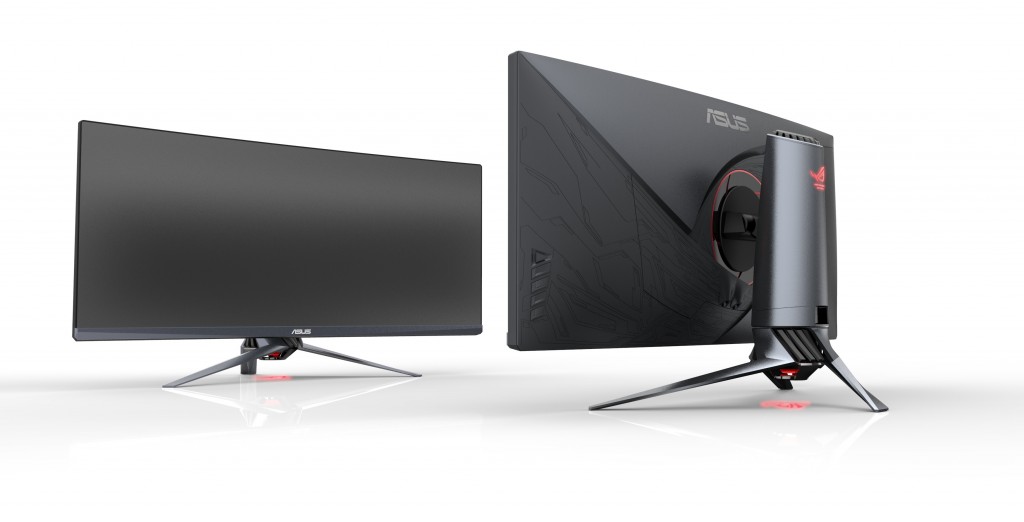 Update 9-2-2015
Below you see the latest product photos for the PG348Q. Of main note you will the new ROG color theme and ID present in the new PG348Q ROG SWIFT.
Key specifications & features
*not all specifications / feature or functions are detailed and or final. This product is still under design and development
34"
3440×1440 resolution
21:9 ultra-wide aspect ratio for increased immersion and improved horizontal workflow
IPS based panel for superior color reproduction, black levels, reduction of color shifting and wide viewing angles
NVIDIA G-SYNC equipped offering smooth, responsive tear free gaming with improved motion clarity. Additionally equipped with ULMB operating mode for outstanding motion clarity.
Ultra thing "frameless" design for seamless surround gaming
ASUS exclusive GamePlus features and Turbo Key
Ergonomic adjustment including tilt, swivel and height adjustment
Product Name / Model Number:
PG348Q
FAQ
*This monitor is still under design and development and as such features, functions and specifications are not final
1. When will this be available?
At this time the monitor is still under design and development. No release date has been set.
2. What is the refresh rate?
formal operating specifications will be released soon including effective operating refresh rate range
Update – Additional photos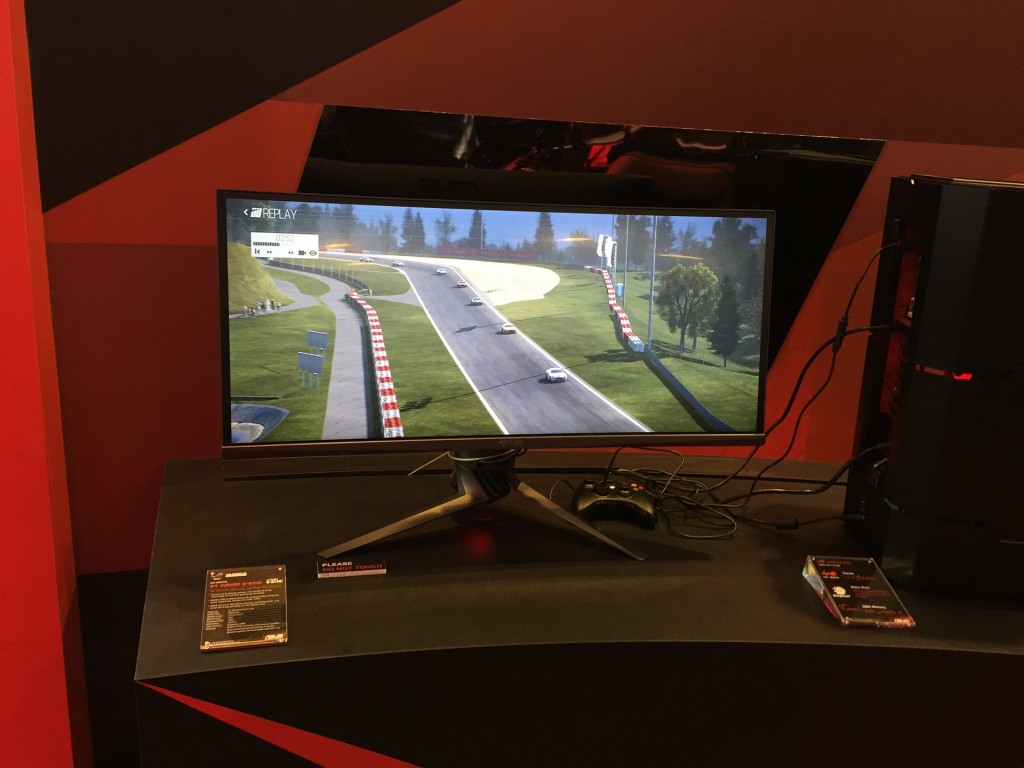 Update – 8/18/2015
More information will be released in September 2015. Stay tuned.
Update – 9-2-2015
More photos from ASUS IFA 2015