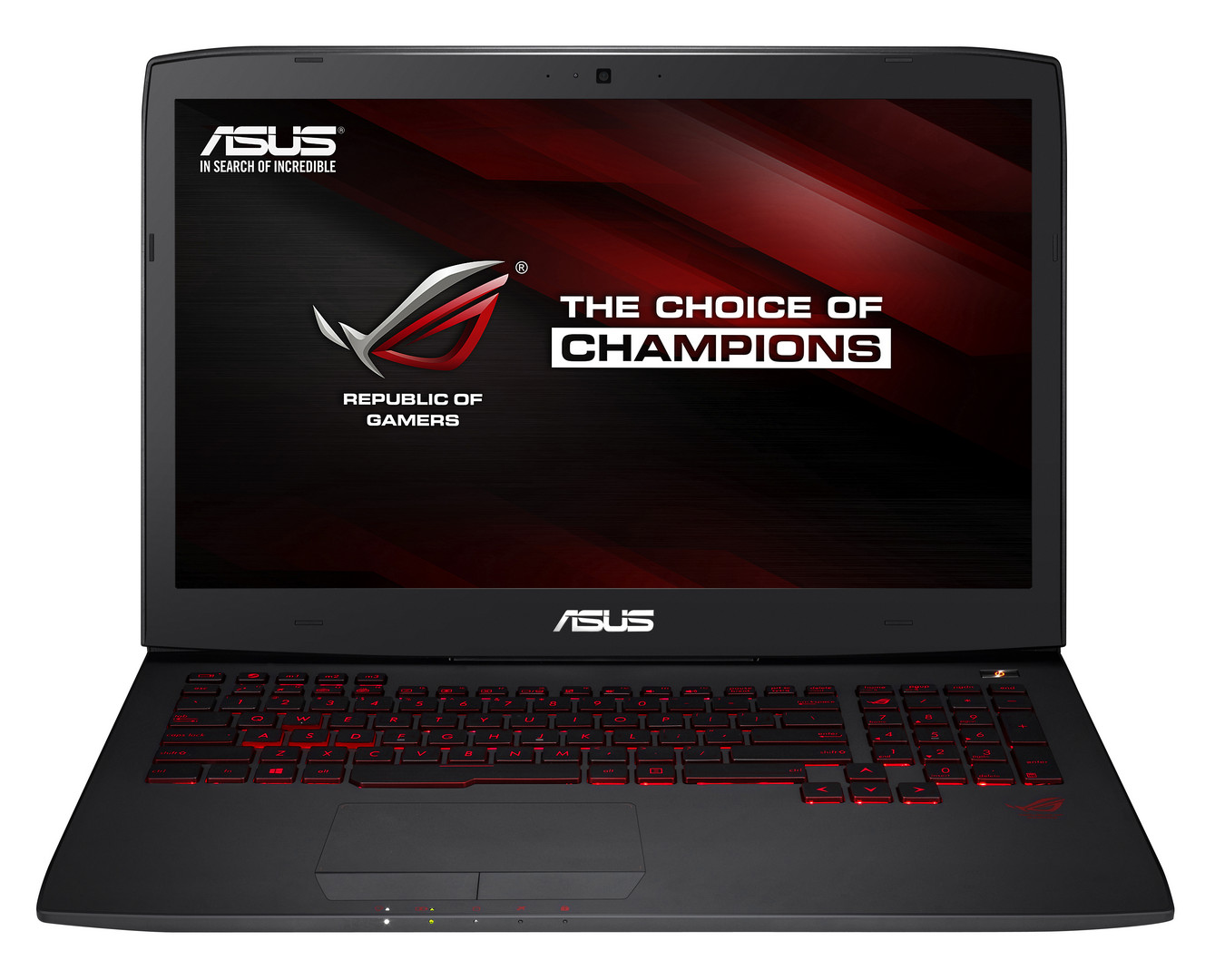 Here at PCDIY we are excited to announce another live cast / live stream. We will be going into all things ASUS & NVIDIA including G-SYNC in all its forms whether it be monitors or notebooks like the new G751JY . Beyond G-SYNC ASUS' range of NVIDA graphics cards will be detailed & discussed including the latest GTX 980Ti as well as the new upcoming ASUS DirectCU III heat sink and fan assembly as well as the newly announced ASUS Auto Extreme production process. Whether you are currently planning a gaming build, looking to upgrade or just looking to gain a little more insight and knowledge into all things PCDIY and NVIDIA make sure to check it out. As part of our kick off for this live cast we will also starting a giveaway for a ASUS ROG G-SYNC enabled notebook, the G751JY. I can tell you after spending some quality hands on time with this notebook it is seriously built for gamers looking for a high quality notebook that offers up impressive design, outstanding mobile performance and some awesome functionality.
This live cast will be a great opportunity for builders and upgraders to get a lot of their questions answered regarding building a system for targeted resolutions, multi monitor configurations ( like NVIDIA Surround ), specific form factors, SLI and much more. Beyond building considerations we will be looking at the state of monitors and how they play into your gaming or workflow considerations. With a range of options including HD, UHD, high refresh rate, G-SYNC and spanned resolutions there is a lot to consider. We will look at how different GPUs play into these intended usage models. Moving beyond PCDIY build advice we will also take a closer look and go hands on directly with the new ASUS ROG G-SYNC enabled G751JY a best of breed gaming notebook designed for desktop class gaming experience in a notebook form factor. Even more importantly bringing the desktop G-SYNC gaming technology to mobile users and enabling a smooth, responsive and tear free gaming experience. Depending on time and questions we may also look to provide insights into overclocking your graphics card and other popular topics.
Topics to be discussed during the live cast
Building a GeForce enabled PC
Building for specific usage models including
G-SYNC, NVIDIA Surround, NVIDIA 3D VISION, VR, GameStream, Game / Twitch Streaming
Live cast / live stream timeline breakdown
Intro to live cast / live stream
Insights & considerations into building a GeForce enabled gaming PC
What is G-SYNC and how does it benefit you?
ASUS Range of NVIDIA graphics cards ( Silent Series, Turbo Series, Mini Series, STRIX, POSEIDON, MATRIX )
ASUS Range of monitors including G-SYNC enabled monitors ( focus on the new PG278Q & MG279Q )
ASUS ROG gaming notebook G751JY Overview
Hands on performance impressions and detailing of the G751JY
Community questions
Overall we are looking to cover the majority of these topics before getting to users questions. Ideally to ensure we stay on time and get as much covered as possible we will prioritize questions that are posted here on the site prior to the live cast. We will do our best to monitor and engage with questions during the live cast but they will come as secondary priority.
Make sure to send your questions to PCDIY@ASUS.COM. You can also tweet them @ASUSTECHMTJJ or post them in the comments. Questions sent to this email will get priority.
When and where?
June 26th ( Friday ) 2015 at 2:30 PST
Make sure to follow me @ASUSTECHMKTJJ on TWITTER and PERISCOPE to check out the first person video shots throughout the live cast. Also you can follow or like us at ASUS North America Twitter and ASUS North America Facebook. You can also visit our friends at NVIDIA on Twitter or NVIDIA on Facebook.
ASUS ROG G751JY Notebook Giveaway
To celebrate the awesome range of products ASUS has offers that enabled or provide NVIDIA centric experiences we are going to be giving away at new G-SYNC enabled gaming notebook. Specifically we will be giving away the G751JY. This is a true gaming grade notebook purpose-built for PC gaming enthusiasts offering impressive performance desktop level responsiveness and a fast and fluid game play experience even at native FHD resolutions.
ASUS PCDIY ROG G751JY G-SYNC Gaming Notebook Giveaway
Thanks to all those who participated! As always appreciated your interest, passion and engagement in all things ASUS!
Fore more information on the G751JY check out the links below
Product features and specifications G751JY
Amazon Product Page G751JY G-SYNC
Products to be discussed
ASUS ROG G751JY G-SYNC Gaming Notebook