Many PCDIY enthusiasts are looking to build a new PC with the recent release of Intel's Z170 chipset and latest generation Skylake CPUs. For many though they may be building for the first time and have a modest budget. For these users we have carefully configured a great system featuring the latest generation of components while looking to keep the cost under $650 dollars. Gamers not looking to break the bank or heavily compromise on quality, features and functionality will definitely be interested in this build recommendation. Our goal with this build is to offer up a configuration that is solid and reliable i regards to operating experience while still offering a rich set of features and functionality that included improved automatic overclocking, superior fan controls, supportive features for the PCDIY experience as well as improved audio & improved networking.
Before we jump into the specifications and additional detailing I want to provide a bit of perspective on the end goal in regards to performance, expansion and overall functionality we targeted with our build recommendation.
A couple of key points we wanted to ensure in our build
Z170 chipset and K series CPU to support overclocking
Auto Tuning for advanced but simple auto overclocking
Advanced fan controls with extensive connectivity and flexibility
Ensure the CPU was fast enough to offer no bottleneck to gaming and great general performance
SATA6G support, M.2 support ( with PCIe Gen 3 x4 support ), NVMe SSD support
Dual GPU support ( Crossfire or SLI )
USB 3.0 & USB 3.1
Improved audio experience
Improved networking
Rich options for tweaking, tuning and monitoring within the UEFI
Simple one touch options for first time builders ( EZ XMP, EZ RAID, EZ Fan Controls etc )
Z170 Entry Budget Gaming Build – $799
PCPartPicker part list: http://pcpartpicker.com/p/wbWXrH
CPU: Intel Core i5-6600K 3.5GHz Quad-Core Processor ($249.99 @ Newegg)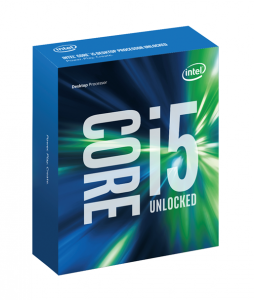 This CPU will offer up impressive performance across all applications while offering great FPS and frame latency and no bottlenecks in gaming. In addition you can further increase its performance via overclocking. Beyond that the lack of hyper threading while reducing performance reduces temperatures considerably allowing for an easier to cool CPU which translates not only to lower temperatures but quieter system operation. In addition with the inclusion of a high performance iGPU gamers can leverage quicksync for a number of functions including encoding and streaming ( although the GTX 950 also offers similar functionality through its fixed function decoder and encoder )
CPU Cooler: Cooler Master Hyper T4 70.0 CFM Rifle Bearing CPU Cooler ($24.99 @ Newegg)
A great cooler offer solid thermal dissipation performance with relatively quiet level of operation. It offers solid overclocking margin without pushing the thermal solution to noisy operating levels. For the vast majority of users this is a great cooler that provides a strong balance in regards to price to performance.
Motherboard: Asus Z170-K ATX LGA1151 Motherboard ($138.49 @ Newegg)
A great board that leverages many of the improvements ASUS has integrated and refined over multiple generations. Additionally feature high quality design which improves reliability, stability and protection against common points of failure on a motherboard. For enthusiast and gamers we have a board that offers solid overclocking with the inclusion of ASUS exclusive Auto Tuning. Fan control functionality is robust with the inclusion of Fan Xpert. Users looking for rich tweaking and tuning have the ASUS UEFI which offers an excellent EZ mode and rich and well laid out advanced mode. Whether looking to easily enable XMP or RAID or monitoring key operating values this boards of this and much more. Users looking to have rich monitoring and tools will also appreciate SSD smart health monitoring and SSD secure erase functionality built in. Last but not least users looking to easily update their UEFI can now do it directly within the UEFI with a an active ethernet / LAN connection present. Top it all off with a slew of Q design implementation that make the DIY process simpler and easier you have a great foundation to build on.
Memory: G.Skill Ripjaws V Series 8GB (2 x 4GB) DDR4-2400 Memory ($61.99 @ Newegg)
A great DDR4 memory kit offering a high quality design to ensure long term reliability and stability. The inclusion of heat spreaders helps to aid in thermal dissipation is a nice touch as this helps under heavy extended loads or in every hot ambient environments. Optimal XMP profiling ensures a plug and play experience. Top that off with a clean aesthetic featuring a black PCB and you have a great kit of memory. 8GB offers up enough for the vast majority of users. Ensuring you have enough for your OS and core applications as well as games. As a side note it is important to keep in mind these DIMMs are specifically designed for the Z170 chipset and 6th generation CPUs. This is important as the memory controller and MRC ( memory code ) varies from CPU and chipset. As such while some X99 memory may work it may have to be manually tuned for optimal compatibility and functionality.
Storage: Western Digital Caviar Blue 1TB 3.5″ 7200RPM Internal Hard Drive ($52.99 @ Newegg)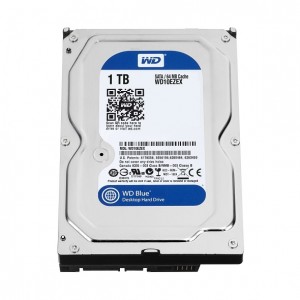 A reliable and proven storage drive that offers solid general performance with 7200 RPM spindle speed and 64MB of cache. A great balance at providing a useble large capacity for the OS, applications and games.
Video Card: Asus GeForce GTX 950 2GB Video Card  ($169.99 @ Newegg) 
A great mid range gaming graphics card offering up solid 1080P gaming performance. Equipped with ASUS non reference design which includes a custom PCB and VRM for improved power delivery and reliability and overall long lifespan this is a perfect choice for gamers looking to maximize their investment. More so the unit offers impressive thermals and acoustics offering silent to near silent operation and cool operation. In fact the card features a 0dB operating mode for less demanding titles that allows the card to run silent. Add to that the fully molded inductors which reduce or eliminate coil whine and you have a great acoustic experience when gaming. Tweakers and tuners will appreciate the ability to customize the cards clock speeds and operating metrics including the fan curve through GPU TWEAK which also offers functionality for monitoring and XSPLIT integration. Lastly gamers looking to ensure a long-term level of reliability will appreciate the 5K rated capacitors twice the industry average along with dust proof fan design which double seals the fan hub assembly to minimize the accumulation or entry of dust, debirs and dander.
Case: Thermaltake Versa H25 ATX Mid Tower Case ($48.98 @ Newegg)
The Versa H25 while low-cost offers up some great flexibility, good airflow performance, integrated cable routing points all while featuring an overall clean design aesthetic. You get a black on black chassis design which looks clean. You have integrated options for storage that include tool-less 2.5 inch and 3.5inch drive options that are immediately available. You have a traditional dual 5.25 bay which is nice for an optical drive or front bay, controller or even reservoir should you move to water cooling. You have optimal intake and exhaust airflow with mesh intake in the front that can be easily removed to install dual front intake fans. You have flexibility at top mounting two fans for intake or exhaust purposes and then your standard rear exhaust fan. Additionally you have front USB 3.0 connectivity and round out with basic but value additions like dust filters from the PSU and front intake. All the way it gives us a good foundation for our build with the flexibility to upgrade and grow.
Power Supply: Thermaltake 600W 80+ Bronze Certified ATX Power Supply ($59.99 @ Newegg)
We have also included another option. TheTR2 600 WATT PSU selected has been test by use in a number of builds and find itself quite often on promotion, at its current price point it is solid value. One negative though is it does not feature any sleeving. So you have more rainbow colored cables throughput your build. In regards to its overall reliability and functionality though it has been solid and consistent even with overclocking.
Our overall recommend unless you find the TR2 on promo would be the 550 SMART Series which is also 80+ certified but features long flat black on black cables which is great as they look great and can easily be stacked when doing cable routing and cable management. In addition it features a large 120mm fan for effective and quiet exhaust and also internally featured quality Japanese capacitors which are nice to see in regards to overall reliability. I also like the higher rated operating temperature of 40c ( approx 104f ) which for many lower cost PSU is closer to 25c. This is an area users forget to account for in how their power supply works and its overall rated performance and specifications. Users in hotter parts of the country will definitely appreciate this.
https://pcpartpicker.com/part/thermaltake-power-supply-sp550pcbus
Total: $799.40
Prices include shipping, taxes, and discounts when available
This build does not include the components noted below but I have placed recommendations for users who are interested in these add ons. I have also detailed additional information on their value and overall benefit to the build.
SSD – This is the single largest upgrade you can make on the system that will provide an improvement to almost every area of how your use your PC. It will post and boot faster. It will install applications and patches and updates faster. Gamers will appreciate quicker load times along with again an improvement to patch applications. Additionally users who leverage sleep and hibernation will also have a more responsive system. For a relatively low-cost this is the easiest recommendation to make even with a more entry-level budget.
Optical drive – While it may not be needed as consistently as it used to a combo drive that supports reading and writing to CD & DVD can still be helpful. If you have a OS that is on disc it will allow for easy installation and you do not need to create a bootable flash drive. The core drivers for your motherboard will all be supplied on a support DVD making immediate installation more straight forward. Additionally it is an easy way to back up important files on your system in a low-cost way that is immediately available to you. Also if you still use CD and DVD for music or movies you have easy access to play these back. At a cost generally around $20 dollars it is low-cost upgrade that offers a lot of functionality.
Operating system – Many of you may be bringing your own OS. As such it is not included by default. If you do need an OS then the recommendation is easy. Windows 10. It is fast, fluid, and responsive and built for modern usage with great realtime integration with search and social media. Additionally offers the best performance for USB, SATA and graphics. Beyond that it incorporates many features and functions designed first and foremost for gamers and enthusiasts. Lastly users looking later to upgrade to higher resolution monitors will want Windows 10 due to superior scaling and DPI options.
Keyboard & mouse – This is very much a personal preference when it comes to the look and feel and the functionality offered.
Monitor – For many a 1080P monitor will be more than enough and also working perfectly with our graphics card in regards to its performance in games at that resolution.
VS247HP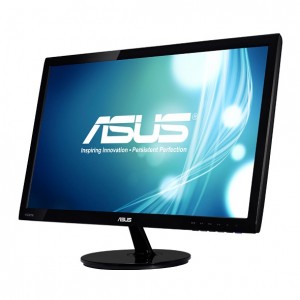 https://pcpartpicker.com/part/asus-monitor-vs247hp
https://www.asus.com/us/Commercial_Monitors_Projectors/VS247HP/
VX228H
https://pcpartpicker.com/part/asus-monitor-vx228h
https://pcpartpicker.com/part/asus-monitor-vx228h
https://pcpartpicker.com/part/asus-monitor-vx228h
https://pcpartpicker.com/part/asus-monitor-vx228h
https://pcpartpicker.com/part/asus-monitor-vx228h
https://pcpartpicker.com/part/asus-monitor-vx228h
https://pcpartpicker.com/part/asus-monitor-vx228h
https://pcpartpicker.com/part/asus-monitor-vx228h
https://pcpartpicker.com/part/asus-monitor-vx228h
https://www.asus.com/us/Commercial_Monitors_Projectors/VS247HP/specifications/
All these items are required to have a complete and functioning build with the exception of the SSD and optical drive.