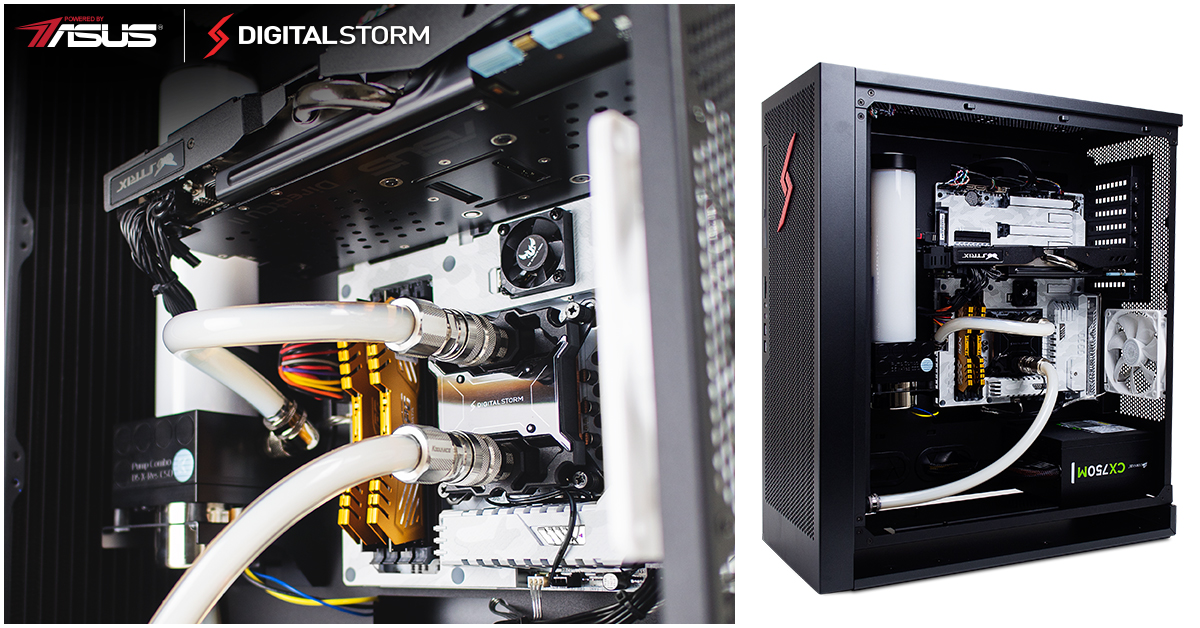 Most PCDIY readers are aware of the wide range of components ASUS produces. What many may not be aware of is ASUS has a special system integrator program that brings ASUS's industry leading hardware together with industry leading system builders. This program is called Powered By ASUS and is composed of best of breed system integrators who design, develop and produce complete systems. The unique aspect is these integrators bring their design expertise and integration experience along with utilization of ASUS hardware all together in a finished product. They are the ultimate DIY builders as every system is purpose-built for a specific user utilizing far superior hardware than what you find from big box builders.
Powered By ASUS

For users looking to have all the benefits of the latest and greatest ASUS hardware but in a system that offers up an assured level of reliability, stability, compatibility, performance & functionality and most importantly support, this is a great option. Furthermore it eliminates the complexity, learning curves, varied pitfalls  and time-consuming aspects of PCDIY while retaining all the benefits one would gain in the utilization of advanced non off the shelf hardware.
In this Q&A we are going to be talking to Digital Storm, a innovative and performance oriented system integrator that has offers a diverse range of systems for gamers, enthusiasts and professionals. Digital Storm has invested considerable time, effort and resources to develop a internal engineering and fabrication team and production ability that when combined with passion & focus on performance as well as flair in the design of their systems leaves you with some of the most innovative performance PCs you can buy.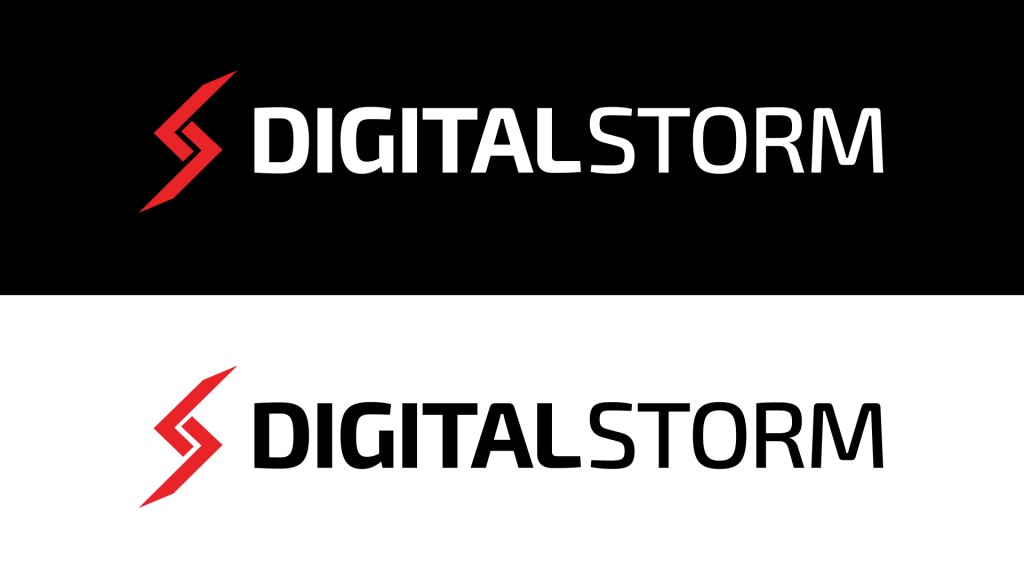 Beyond the Q&A you will also have a chance to win a complete system from Digital Storm which commemorates our 500 million motherboard and 125 million graphics card anniversary! ( for those that not patient head to the end of the post to enter )
General Introduction
Q – PCDIY – Please introduce yourself and your position at the company?
A – My name is Darren Stevens and I am head of Marketing & PR at Digital Storm
Q – PCDIY – How long has Digital Storm been in business?
A – We have been in business since 2002.
Q – PCDIY – How does Digital Storm see themselves in offering systems to the consumer? Which consumers and segments do you produce products for?
A – Our main customers are hardcore gamers looking for cutting-edge technology and performance. We also serve the professional workstation market segment.
Q – PCDIY – If you had to describe Digital Storm in three words what would those be?
A – Performance, craftsmanship, passion.
Design, Details, Experience & more
Q – PCDIY – Digital Storm has now been in the system integrator business for some time but still has a fresh, dynamic design aesthetic? Where does this come from?
A – It all begins with our passion and commitment to innovation. We try to design systems that match the innovation and performance of the hardware contained within.
Q – PCDIY – Digital Storm's range of product offerings is extensive from truly ultra-high end specially designed systems to small form factor PCs that do not compromise on performance to even more price accessible entry level systems. Digital Storm has embraced an array of users and segments from gaming, productivity, content creation and more. How have Digital Storm handled this growth and how do you ensure a commitment to quality with such a varied set of designs?
A – No matter the cost of the system, each machine is built with the same care and attention to detail as any other. Our product lines can serve the entire pc gaming segment while still fitting with our core philosophies. We created the Vanquish to bring entry level PC gaming to the masses while the Bolt system is a designer SFF machine meant for enthusiasts or customers who care about design and aesthetics above all else. We have the options to fit with all tastes from the average consumer to the enthusiast.
Q – PCDIY – Digital Strom brings a flair and passion to the design and development of its systems. In many way it is same passion, interest and excitement DIY builders bring to building their systems. Is the Digital Storm team equal parts enthusiasts and builders?
A – I would say we are all enthusiasts here. Every employee from the office to the warehouse is passionate about both gaming and computing in general.
Q – PCDIY – Over the last few years Digital Storm has been aggressively innovating from specialized custom chassis designs to advance custom cooling solution to specialized lighting controls and much more. Why has there been so a commitment as well as investment in offering so many specialized options?
A – We believe that specialization goes hand-in-hand with performance, one cannot get top performance out of a PC without specialized hardware. We offer as many customization options as we do in order to deliver a truly personal experience to each customer. It also allows us to offer highly-specialized parts and solutions that would not otherwise be possible with standardized design processes.
Q – PCDIY – Digital Storm has a wide array of internal resources that are not accessible to normal users or even many system integrators. Can you provide some insight into the resources you have on hand and how you use them or what you can offer to your customers / users?
A – Our backend system was created completely in house and it allows us to streamline a lot of the processes related to system building. We have also created various internal & external knowledge bases and troubleshooting articles that helps our team deliver the best possible customer service & support.
Q – PCDIY – Digital storm has expressed that you have a want and need to offer great design, assembly support and even packaging? Can you provide some insight into this and some of ways you make this happen?
A – Our need to offer great design comes from our core passions, without great design you cannot have a great product.
Q – PCDIY – While many PCDIY enthusiasts have a mindset of building themselves and that it is "easy" there can be a lot of complexity in optimally understanding platform considerations and configurations. Additionally changes to architecture, interoperability & compatibility as well as real world implementations and distinctions can make it a difficult process in specifying, assembling an optimally building & configuring / tuning a system. Not to mention thermal considerations and acoustics. What type of effort does Digital Storm put into the design, development and assembly of yours systems?
A – Each system we sell is the result of hundreds of man-hours including design, prototyping, and testing. Assembling a single configuration for a one time build could be considered "easy," however, tremendous effort goes into designing a product that will work with infinite different hardware and software configurations while still featuring an aesthetically pleasing design.
Q – PCDIY – It is impressive the range of customization options users have for aesthetics as well as performance from specialized cooling options for the VRM or the CPU to Lasermark etching services these have integrated easily into your configurator. How have customers responded to these type of customization options?
A – Our customers love our personalization and customization options because it allows them to purchase a unique product that also satisfies their specific needs fully.
Q – PCDIY – How do you select which components you utilize?
A – Whenever a new component is considered for inclusion in our builds it goes through a rigorous testing and benchmarking process.
Q – PCDIY – The selection process along with the vast array of hardware can make defining or selecting a PC a difficult one. This is a key area where a quality SI can differentiate themselves how does Digital Storm handle that? What type of support do potential customers get?
A – Our customer service team is more than happy to answer any build related questions or even walk customers through the entire purchasing process over the phone. We also have a wonderful community of customers on our forums that love to help answer questions.
Q – PCDIY – Continuing on the topic of support, many times it is one of the least considered factors by end users who build themselves but one of the biggest benefits of buying a quality prebuilt system. How does Digital storm support its customer Day 1 of ownership to 6 months into ownership?
A – Each system is shipped with a 3-year warranty. In addition to this warranty we also offer lifetime technical support for each and every system we build.
Q – PCDIY- Stability and reliability is a key part of the ownership experience, what type of validation and testing is performed on systems? Can you users across different price bands expect same level of validation, reliability and stability?
A – Every system, no matter the cost, goes through a full system benchmarking and stress-test.
Q – PCDIY – Is each system built for each customer?
A – Yes, each system is built to order for every customer.
Q – PCDIY – Is assembly handled by one person or a team?
A – Each system is assembled start to finish by one person.
Q – PCDIY – Why does Digital Storm pick ASUS components?
A – Our customers demand the highest quality and performance from their components and ASUS products deliver on this 100% of the time.
Q – PCDIY – Over the last 5 years ASUS has spent a huge amount of time and effort in the design, development and implementation of a wide range of features, functionality. Has there been any that you have really appreciated or were / are excited to see implemented?
A – Customers really love our SFF builds and they have been clamoring for X99-ITX options. Will we be seeing any X99-ITX boards from ASUS?
System specifications ( They are awesome! ) A limited edition SABERTOOTH Z97 Mark S and a STRIX GTX 980 and much more.
Specifications:
| | |
| --- | --- |
| Motherboard | ASUS TUF Sabertooth Z97 Mark S |
| CPU | Intel® Core™ i7 4790K |
| CPU Cooling | H20: HydroLux Level 1: Digital Storm Exotic Custom Cooling System |
| Graphics | ASUS STRIX GTX 980 |
| Memory | |
| Storage | Intel 730 Series 240GB SSD |
| Sound | TUF Audio |
| Optical Drive | |
| Power Supply | 750W Corsair CX750M |
| Case | Digital Storm Velox |
| Operating System | Microsoft Windows 8.1 |
| Warranty | Life-Time Expert Care With 3-Year Limited Warranty (3-Year Labor & 1 Year Part Replacement) |
Pictures of the giveaway system!