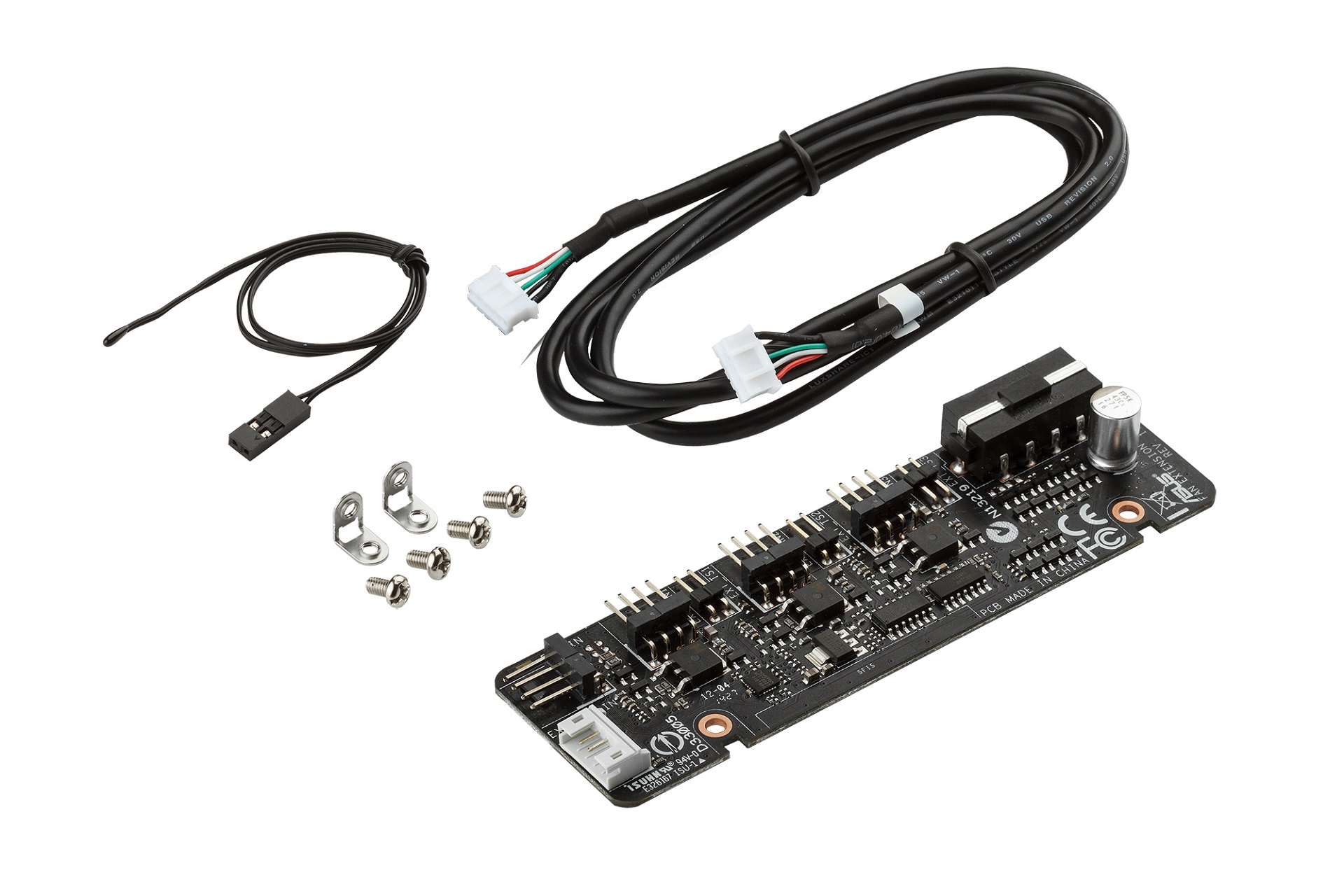 ASUS has long been the industry leader in motherboard fan controls. Pushing the features and functionality further than any other vendor. One limitation though that was difficult to surmount was the number of headers you need on a motherboard as well as their positioning. ASUS was able to resolve this limitation which was traditional 6 header via the implementation of a specialized FAN EXT header. This feature was first introduced on ASUS X99 series motherboards. It allows you to go from 6 headers to 9 headers along with a whole lot more. Including offering three additional temperature inputs sources for those headers as well as a the ability to send those temp input sources to any header on the motherboard. For water cooling enthusiasts and multi fan intakes you can also have it serve a PWM fan splitter interface allowing you to have 1, 2 or 3 fans mirroring the PWM control signal of an internal header.
The simultaneous release of Fan Xpert III on ASUS X99 motherboards and the FAN extension hub module really showed the deep level of innovation by ASUS motherboard RD team. The majority of ASUS X99 motherboards additionally were designed to be out of the box ready to support this additional functionality. This is a great value add as even entry boards like the X99-A would have the ability to support this module and along with the already impressive features and functionality offer more advanced and complete fan controls than any other motherboard on the market.
At the time of its launch only the X99-DELUXE came included with the Fan extension hub module but as we get ready to go into the last weeks of May we have confirmed HQ is ready to go into production to and coordinate for with ASUS product management team to offer it as an accessory allowing users of the board below to benefit from its additional connectivity and functionality.
Motherboard supporting the Fan hub extension module
X99-A
X99-PRO
X99-DELUXE ( already comes included )
X99-E WS
Fan hub extension module features & functionality
3 additional fan headers ( all 4 pin but support 3 pin ) all headers support operating in DC or PWM modes
FAN XPERT III auto fan calibration and fan profiling. Detection of min & max and entire operating range of rotation.
Input header allows output PWM signal to be received from PWM CHA or CPU fan header on motherboard causing all connected fan to follow sam fan profile. Ideal for triple fan intake or triple fan or quad fan water cooling radiator configurations
3 temperature input sensors allow for thermistors to be placed on any surface area you would like to have the connected fans to respond to.
Fan splitter support for each header. Using PWM output you can use splitters to add even more headers per header while maintaining full control from the motherboard while being powered by your PSU ( power supply )
When combined with the extensive controls offered within FAN XPERT III it offers the most complete and advanced range of fan control functionality for enthusiast class motherboards.
As is preparing to launch this module and looking to confirm how many users are interested. If you are as well as are not please fill out the survey linked below.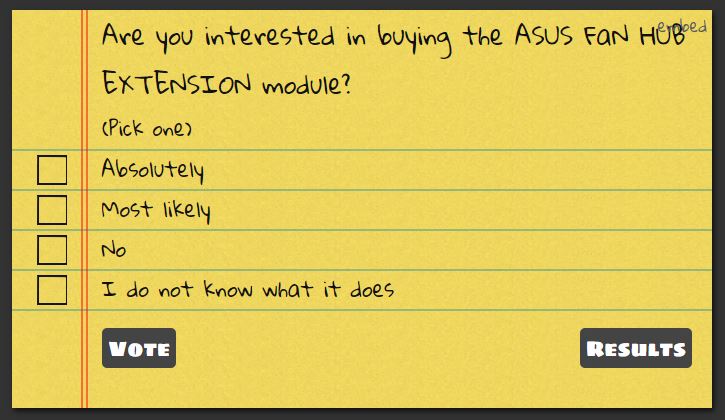 http://strawpoll.me/4402340