Most PCDIY readers are aware of the wide range of components ASUS produces. What many may not be aware of is ASUS has a special system integrator program that directly integrates the utilization of those components for those that do not DIY. This program is called Powered By ASUS and is comprised of industry leading system integrators who design, develop and produce complete systems. The unique aspect is these integrators bring their design expertise and integration experience along with utilization of ASUS hardware all together. They are the ultimate DIY builders as every system is purpose-built for a specific user utilizing far superior hardware than what you find from big box builders.
Powered By ASUS

For users looking to have all the benefits of the latest and greatest ASUS hardware but in a system that offers up an assured level of reliability, stability, compatibility, performance & functionality and most importantly support, this is a great option. Furthermore it eliminates the complexity, learning curves, varied pitfalls  and time-consuming aspects of DIY while keeping all the benefits of advanced hardware used in the build.
In this Q&A we are going to be talking to one of the best system integrators in the business, Puget Systems. Puget Systems has an attention to detail and high quality mark which is truly impressive and inspiring. In my personal opinion they also offer a level of analysis, validation and complete system experience integration that most enthusiasts cannot achieve or duplicate themselves. In fact if a system integrator is truly doing their job this should be the case and it isn't. I am excited to bring you a Q&A where we get to know more Puget System and what they bring to the table and ultimately why DIYers and those who appreciate ASUS hardware should consider them if you are looking for a pre built custom expertly confirmed and assembled system.
Beyond the Q&A you will also have a chance to win a complete system from Puget Systems which commemorates our 500 million motherboard and 125 million graphics card anniversary! ( for those that not patient head to the end of the post )
So let's kick off this Q&A! For our Q&A we were lucky enough to interview the man himself founder, owner and president of Puget Systems: Jon Bach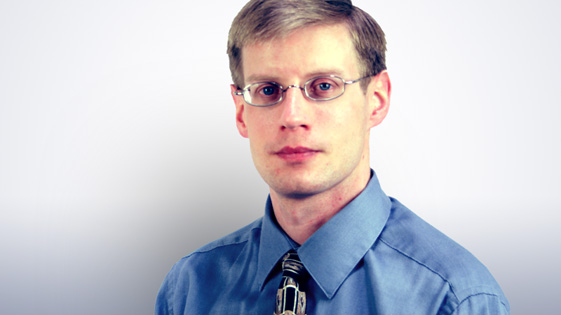 Below are some examples of the wide range of systems Puget Systems offers.
Introduction
Q – PCDIY – Please introduce yourself and your position at the company?
Hello there, I'm Jon Bach – founder, owner and president of Puget Systems.
Q – PCDIY – How long has Puget systems been in business?
It has been 15 years now! I started Puget Systems in 2000 during college. I was living with my parents, going to school, and wanted to see if I could take my interest in computers and make a living with it! From that humble start (literally on the ping pong table in the basement), we've been growing ever since. It wasn't long before I got a place of my own.  Puget Systems started in the garage.  Then it took over the living room.  Then the whole first floor.  Soon we were making offices out of the 2nd floor bedrooms. Totally out of space, we rented a warehouse and moved our operation there.  Today, we own a 14,000 sq foot building and we're still growing strong, nearly out of space yet again.  I grow Puget Systems very organically.  No debt.  No investors.  We are just passionate about what we do, we have fun providing the best product and experience, and we don't stress out about growth.  If you keep your focus on what matters, the growth takes care of itself.
Q – PCDIY – How does Puget Systems see themselves in offering systems to the consumer? Which consumers and segments do you produce systems for?
Traditionally, Puget Systems has been a consumer PC and gaming business.  We have always focused on stability and reliability, and we prefer a clean, understated appearance to our PCs.  Over the years, we've found that workstations are a great match to our values.  More and more, you will see us in servers, HPC, scientific computing and workstations.  We feel that we can take our background in consumer PCs, and provide cutting edge workstations – continuing our emphasis on the customer relationship and experience.  We feel this focus is sorely lacking in business PCs, where most PC providers have become numbers-driven and without much regard to the experience of actually using the PC.
Q – PCDIY – If you had to describe Puget Systems in three words what would those be?
Relationship.  Experience.  Performance.
Design, detail, experience & more
Q – PCDIY – While many PCDIY enthusiasts have a mindset of building themselves and that it is "easy" there can be a lot of complexity in optimally understanding platform considerations and configurations. Additionally changes to architecture, interoperability & compatibility as well as real world implementations and distinctions can make it a difficult process in specifying, assembling an optimally building & configuring / tuning a system. Not to mention thermal considerations and acoustics. I see Puget Systems not just as a system builder but an experience builder helping to build a system that meets the experience needed and wanted by the customer.
One of Puget Systems strengths has been the attention to detail you bring in the product validation prior to ever assembling a system. Beyond that you have an advanced level of inter office validation and analysis and even the selection process that goes into the design, development, assembly and final production of your systems. You have been a leader and innovator in this respect. Why have such an intensive level of time, effort and resources committed throughout the process of building a system?
We feel that our job at Puget Systems is to take on the pains of building PCs, so the customer doesn't have to.  When building custom PCs, there is ALWAYS some new combination of parts we haven't tried before, and therefore there are ALWAYS new problems we are finding.  We work directly with ASUS, Intel, NVIDIA and others to fix hardware problems, cooling design problems, BIOS or firmware bugs, driver issues, etc.  Anyone can throw together hardware and make sure the PC powers on.  That part is easy.  If that's all we did, we wouldn't be adding much value – you might as well build your own PC!  The hard part is making sure the resulting PC, which can do hundreds of thousands of things, does it well, is stable, and is a pleasure to work with.  We aren't selling PCs – we're selling the experience of using one of our PCs.  That takes a higher level of commitment.
Q – PCDIY – Puget System has had a very good track record when it comes to support whether it be end-user reviews or the A+ rating you have from the BBB. How important is the customers experience throughout the process of selecting a system to when they receive a system to 6 months into owning the system?
The experience IS our product.  It is definitely important that each customer buy the right tool for the job, and that they get the hardware that is right for them.  But hardware is only half the story.  What they do with the hardware, and how successful and pleasant that experience is, is where the "rubber meets the road."  We have to work hard to continue the relationship with each customer AFTER the sale, to help them migrate to their new PC, get their software set up, and actually start using it.  Each customer is different when it comes to how much help they need, but EVERY customer has feedback at the end of that process.  We listen – it helps us ensure the experience is consistently positive, and it helps us with the next customer, as we continue to refine what we sell and how we support it.
Q – PCDIY – What are some of the aspects of your team or internal practices, procedures that separate you from other builders?
We are obsessive about sweating all the details.  We know that the experience is defined by all the little things we do.  We're constantly refining a long list of things that we do to test and ensure the reliability and performance of each system we sell.  But beyond that, we are transparent.  We show every customer every step of the process.  We show who installed every part in the system, and at what time.  We should who performed each test.  We share the test results, thermal images of the PC at idle and load, BIOS screenshots, full system photography.  Since our process is all about the relationship and experience, we try to make you feel like you are right here standing next to us as we build and test each PC.
Q – PCDIY – Why should a potential novice builder as well as a season builder consider a pre built system from Puget Systems?
We know that many people like to build their own PCs, and that's great – we support that!  We're not trying to convert anyone away from being an enthusiast who builds their own PCs, any more than BMW would try to convert someone who builds hot rods out of their garage.  For those people, the time it takes to build and test the PC is the POINT…they enjoy it.  They're constantly tinkering and tweaking the PC.  If it breaks…great!  It's an excuse to tinker and maybe upgrade!  But there are many people that don't have the time, and don't enjoy it.  They don't want the risk of the unknown – they want it to just work, and they want someone to commit to take on the work if it breaks.
On top of that, for those that build their own PCs, we're not the enemy – we want to be a resource for you.  Does your uncle own a small dental office, and need some new workstations?  Do YOU want to build them, and get the tech support phone calls?  Or would you rather have a company you can trust to recommend to take all that on?  With the PC DIY enthusiasts, our goal is simply to earn that trust, to become the company they can recommend.
A sidebar answer from PCDIY
Hardware is only half the story, the person and team behind the build are equally as important. Furthermore their understanding of what overall design and specifications will enable the best experience possible is extremely important in ensuring the build for whatever purpose is specified and assembled optimally and correctly. Puget has spent considerable time and effort and resources to really help to ensure everyone from basic users to enthusiast gamers to content professional to researchers are served by having people on staff who have information and experience and most importantly an overall understanding of what is right for them.
Threaded through all this is a mindset on quality, reliability, validation and a great experience regardless of the stage in the build whether it be the initial design and specification, the assembly process or final production. Many PCDIY builders who are aware of the benefits of a quality system builder or are quick to discount their value forget that a great system builder is like myself or the community as a whole that you go to for insight, advice and more in building your own system. The difference is as a customer you have the entirety of Puget systems resources and investments behind your build. Also they have had the continued real experience as opposed to guessing or assuming what something might be like.
Q – PCDIY – Puget offers a unique and impressive level of real-time information delivery during the assembly and validation of a system? Can you provide some insight into his process?
We want you to feel like you're right here with us.  We share everything we can think of…tracking numbers for parts we had to order in, details on who performed each step, pictures, thermal images, we're even taking some videos now.  We want you to be highly involved.  It also keeps us accountable.  We can't cut any corners or waste any time when we show you everything.  We like that concept.
Q – PCDIY – One area I see many builders make mistakes at is how they select components based purely on price as opposed to intended usage and functionality and other important metrics. This and much more comes into play in how you guys define your system configurations. When you consider a system from Puget you really get a system target for that intended usage whether it be a silent oriented system with the Serenity, a system target towards uptime and reliability with the Obsidian or workstation type systems like the Peak. Can you provide some insight into why you make sure a conscious effort to define these configurations so specifically for their intended usage?
Again, this is because the hardware is only half the story.   Hardware specs don't get your job done…the RIGHT specs, used the RIGHT way…that gets your work done.  We classify our systems by how they will be used.  The right tool for each job will always be changing.
Q- PCDIY – Puget Systems has incorporated a wide range of customized solutions to aid in improving the overall experience of users systems. Some of these relate to thermals, while others are acoustic and some even for long-term reliability.
Below are some innovative examples of Puget attention to detail in design.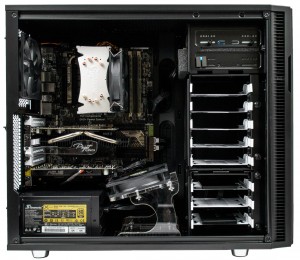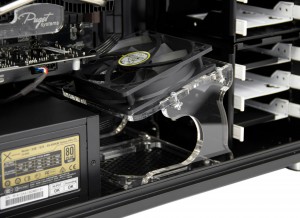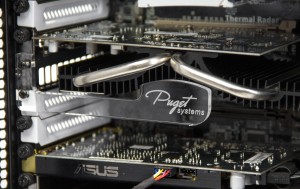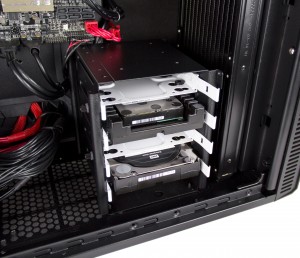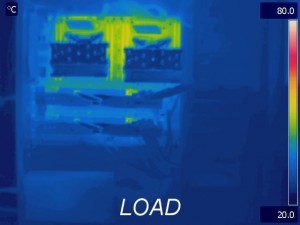 Q – PCDIY – Why does Puget systems pick ASUS?
We've used ASUS for many years now.  The product quality is very good, and the parts are very reliable.  They have a wide product line that allows us to use a single vendor for many things.  Normally a wide product line is a liability – doing EVERYTHING means you do very few things well.  But ASUS does a good job – we've been very happy.  But WHY do we care about using a single vendor for many things?  It goes back to the word "relationship." With ASUS, we can leverage our relationship to find product when something is in shortage.  If there is a BIOS problem, we can work with our engineer to get it fixed.  If there is a product design issue, we can report it to the product PM, and they listen.  We can actively take a role in improving the product, and that's a big deal to us.  We're not the kind of company to say "not my problem" if we find an issue.  We want to fix it, and ASUS works with us to do that.
Q – PCDIY – Over the last 5 years ASUS has spent a huge amount of time and effort in the design, development and implementation of a wide range of features, functionality. Has there been any that you have really appreciated or were / are excited to see implemented?
The TUF and WS product lines have been great for us.  We like simplicity – we feel that is the best route to a rock solid and fast performing PC.  The TUF and WS motherboards fit those goals very nicely.  We also love the STRIX video cards.  We emphasize quiet operation here, and when the STRIX video card fans totally stop spinning when the GPU is idle…that's great!
Puget Systems Complete System Giveaway
That wraps up our Q&A hopefully this has given you some insight into the time and effort and overall passion Puget System brings to the table when designing and producing outstanding custom systems. Below you will find a link to those who are interested in winning complete system from Puget Systems.
Where to go to submit your entry to win? Good Luck!
System specifications ( They are awesome! ) A limited edition SABERTOOTH Z97 Mark S and a STRIX GTX 980 and much more.
| | |
| --- | --- |
| Motherboard | ASUS TUF Sabertooth Z97 Mark S |
| CPU | Intel® Core™ i7 4790K |
| Memory | Kingston 16GB DDR3-1600 (2x8GB) |
| Graphics | ASUS STRIX GTX 980 |
| Sound | TUF Audio |
| Networking | 802.11ac (867Mbps) Wi-Fi/BT PCI-E Card |
| Storage | 500GB Samsung 850 EVO SSD 2.5 inch (SATA III) |
| Optical Drive | ASUS 24x DVD-RW SATA |
| Case | Fractal Design Define R5 (Titanium Grey) |
| Power Supply | Seasonic X 850W (80 PLUS Gold) |
| CPU Cooling | Gelid Tranquillo (Intel 1150)Arctic Cooling MX-2 Thermal Compound Upgrade |
| Case Mods | Serenity Quiet Modification Package |
| Operating System | Windows 7 Pro 64-bit SP1 |
| Warranty | Lifetime Labor and Tech Support, 1 Year Parts Warranty |
Pictures of the giveaway system!