Hello PCDIY readers! I am very excited about this post. I have been working with Kevin Keating, the VP for CASELABS. For those of you not in the know CASELABS is an innovative and truly high-end chassis manufacturer. I  recently reached out to CASELABS to discuss support on an upcoming build project while at the same time expressing interest in having a Q&A here on the site. As many of you know an important part of how and why PCDIY  operates is to not just provide overviews, guides, build recommendation, tips & trips but much more including partner spotlights and coverage of products that compliment the ASUS and PCDIY ecosystem. Furthermore PCDIY strives to provide greater insight and understanding when it comes to great partners, their products and their contribution to PCDIY. I am happy to write that CASELABS was immediately responsive & interested and excited about answering our wide range questions and giving you insight into their small but impressive team and its inner workings. 
Before starting off this Q&A for those of you who do not know CASELABS is I recommend you check out their website and gallery and look at their about page. It is a great resource and will help to paint a clearer picture of what CASELABS brings to the table.
Below is the line up that CASELABS offers. Keep in mind the level of customization is truly extensive so make sure to check out the site if you are looking to have a specific layout or level of functionality. They also offer custom powder coating so different colors are potentially available depending on backlog and bandwidth.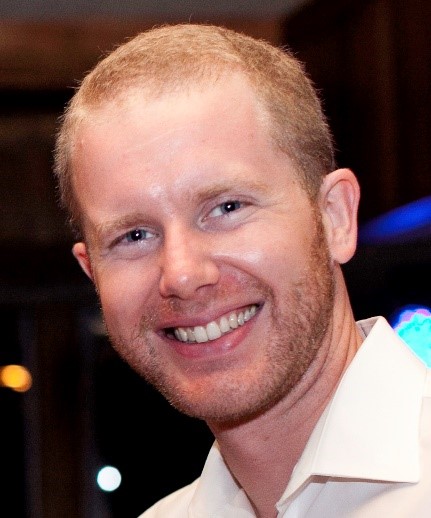 PCDIY – Question –

Please provide some background information on yourself?
Kevin – CASELABS – My name is Kevin Keating and I am the Vice President for CaseLabs. I've been with the company since July 2011. Growing up I was completely surrounded by PCs, and my first system was an old 386 from when I was about 11 years old. My father was very much into PCs and technology in general. Even now I remember all the countless old programming books sitting on my Dad's bookshelf (C++, VB1,2,3 and so on…). I was also very into gaming with my brother and eagerly awaited the newest issue of PC gamer so we could play the latest demo games. With that being said I was never much of a "techy" person growing up. I preferred to build things and in general work with my hands. That all changed when I learned about PC modding. I found myself captivated by it and have been an enthusiast ever since.
PCDIY – Question –

How large is the CASELABS management and production team?
Kevin – CASELABS – Pure and simple we are a small family owned and operated company. My father, uncle and I manage the business and we have about 20 employees and growing. My father, Jim Keating, is our CEO and has designed all cases and accessories to date. My uncle, Brian Keating, manages the shop floor and oversees all aspects of our manufacturing line. I oversee final assembly, shipping, customer service and handle various sales and marketing related responsibilities. Because we are a small business we all learn to adapt and share responsibilities when needed.
PCDIY – Question –

How long has CASELABS been in business?
Kevin – CASELABS – CaseLabs is a branded name under California Fabrication Company (Calfab). Calfab was started by my grandfather back in 1971 and is a sheet metal fabrication business. Yup, that makes me third generation! Aside from cases, we make everything from commercial lighting enclosures to massive tape library cabinets. "CaseLabs" started on overclock.net as a hardware vendor in January 2011. Our web store launched September of 2011.
PCDIY – Question – What is the current scope of product development at CASELABS?
Kevin – CASELABS – Product development is a continuous effort, and we never stop trying to improve on existing concepts as well as work on new designs. Because we are our own manufacturer, we can go from concept to initial prototype far more quickly than our competitors. This allows us to adapt and release new products very quickly.
PCDIY – Question – You guys have been busy with the release of the Mercury S8S and the NOVA X2M what else is on the horizon?
Kevin – CASELABS – Dare I say it… Gemini! Gemini will be our next case project, and we are looking to develop new concepts in design and function. Can't say much else on the matter.
PCDIY – Question – Please describe CASELABS in three words?
Kevin – CASELABS – Modular Robust Craftsmanship
PCDIY – Question – Watercooling and aesthetic modding have seen an increase as of late with more visibility and engagement. How is CASELABS responding to this?
Kevin – CASELABS – Well, I guess the best way to answer that is our response was creating CaseLabs. This was something we have seen grow over the years and decided to take part in because we saw potential. We have seen continued growth and it's funny to see other large chassis manufacturers now market something like radiator capacity as highlighted feature. Our continued response would be to keep doing what we are doing and implement new innovative features.
PCDIY – Question – PC chassis are a difficult products to design and develop. The variable nature of PCDIY builds makes their inherent flexibility extremely important. For CASELABS was this part of the design mindset from the beginning? Looking at the level of modular customization, flexibility and expansion it seems that it was and that you really wanted to not just cover the needs of PC builders but there their wants as well.
Kevin – CASELABS – Yes. Aside from seeing potential in a growing market we couldn't stand what was currently being offered chassis wise. Our first case, the MAGNUM M8, was actually created from a long list of things my dad loved and hated about PC cases. In essence the M8 was to him the perfect case for any system. Creating something that was adaptable, upgradable and easy to use were, and still are, the cornerstones of development.
PCDIY – Question –

Design, development and especially production are all part of bringing a product from idea / concept to reality. Reality also brings challenges and difficulties, what challenges & difficulties have presented themselves? How were these overcome?
Kevin – CASELABS – This is a tough question and honestly could be a whole interview in itself. I'd have to say the hardest thing to overcome has been getting people to fully understand all aspects of our products. I can't tell you how many times people have told us "The product images don't do this case justice" or "I didn't realize how modular this case really is". Our products are not sold in retail stores where people can come face to face with them. So unless you have a friend who has one, or happen to be at PDXLAN, the first time you ever see the case in person will be once you own one. Trying to convey all of our case features, accessories, quality and modularity in images isn't always easy. We've gotten much better with our product photos, but the next step will be to come out with product videos.
PCDIY – Question –

What type of tools are used in production & fabrication of CASELABS chassis?
Kevin – CASELABS – We have a wide range of CNC and powder coating equipment along with some other cool stuff. Here is a very general break down on the process;
The heart of our shop is an Amada turret punch press line that punches out parts in flat sheets of aluminum. Depending on the part, we can make usually anywhere from 3 to 20 parts at once. From there, parts are removed from the aluminum sheet and are deburred before they are sent to the press break line which forms all the bends. Once formed, we insert fasteners in to the parts with hydraulic PEM setting machines. After a phosphate bath, parts are sent to the powder coating line where they get coated and bake for 10-15 min at 350-400 degrees Fahrenheit. After powder coating, it's down to final assembly and packaging.
PCDIY – Question –

Overall the end product shows the time, effort, passion and the attention to detail the CASELABS team has brought to the table. In short it is truly impressive. According to your customers and many media CASELABS sets the bar in the quality, construction, flexibility and functionality of PC chassis. Those are some impressive accolades.
          How do you guys feel about them?
          Are you happy with the products you have produced?
          For some they might say your chassis are expensive and the return is equal to what you pay for but we have             seen   especially in this industry this is not always the case, no pun intended. The reality is many products                 can be priced at the high-end but are not high-end products. Whether it be the overall design and the                           functionality on the products or the components utilized or the level of innovation present. In this regard                 you guys have created an extremely high level of  value, a word that is not always used when a product is                   expensive but is accurate when looking at the features, flexibility, functionality and quality of your chassis               and the price you pay.
Kevin – CASELABS – We are completely humbled by all the positive reviews and feedback from the community. After all, the community helped make us what we are and I feel our products reflect that. User feedback is our most important tool.
We are very happy with our products but we will never be fully satisfied. There is always something that can be improved and we will continue forward with that philosophy.
Regarding expense, we understand that our products are not for everybody. They never were intended to be. All I can say is that I feel our reviews speak for themselves, and no, I don't mean review site reviews although they count too. What I'm referring to is our web store product reviews. I'll let the reviews speak for themselves, but people seem to be pretty happy despite the fact that these cases are at a premium. More often than not our customers end up getting more than what they expected.
PCDIY – Question –

When we talk about a product being mod friendly, in so many ways you guys have nailed it. When looking at your chassis and the level of mod support you get a sense of form meeting function and that nothing was tacked on but deliberately designed not just to benefit modders but enthusiasts and the overall PCDIY experience.
         Some examples of this are the lack of rivets but the presence of screws throughout allowing for easy                            disassembly and easy painting. Flexibility in mounting points and rotation or repositioning as well as the                  integration of different panel types or expansion bays, modules or accessories. 
        Why incorporate such levels of flexibility? While it seems simple this makes the design and production                       process more complicated.
Kevin – CASELABS – Well thank you! More complicated yes, but in the end it makes for a better product. Not just in terms of a more feature rich product, but a quality long lasting one. Virtually every single part we use or make is up on the site for sale. So let's say after a build or two your case has some unwanted holes from modding or you put a big scratch in the door. All you need do it buy replacement panels, chassis sections, mounts… whatever and start over. To a similar regard, let's say you want to switch over to 140mm fans, change form factor, and increase radiator capacity. No problem just order what you need at any time, no need to buy a new case.
PCDIY – Question –

The utilization of metal ( aluminum ) all throughout is great to see for multiple reasons including excellent sustainability, durability, strength, light weight and superior thermal dissipation.
          How did you guys settle on using such high quality material for construction throughout your chassis?
 Kevin – CASELABS – Being in the sheet metal business we knew we wanted to use aluminum for the reasons mentioned, but the material thickness is what we feel sets us apart. The material we use is twice the thickness of other aluminum cases. The reason is because we wanted something rugged that could withstand repeated water cooled system tear downs. Large water cooled systems can be very heavy. Our latest in-house system build in a SMA8, Zeus, weighs in at a staggering 92 pounds! The SMA8 is a very large case (7700 cubic inches), but only weighs 27 pounds itself yet is more than strong enough to support the 65 pounds of PC hardware and water cooling gear.
PCDIY – Question –

While externally CASELABS chassis are clean, and simple it is deceptive to a degree as when you work internally the level of innovation is impressive ranging from the Flex-Bay system, the accessory mounting system, drop in radiator mounting, bottom accessory mounts and quick release design throughout.
         Once you truly work with the chassis you appreciate the attention to detail, fit and finish and the details that            have been incorporated that improve the DIY experience. It is reminiscent of working on ASUS board where          spec does not always equal experience and working with the product you see how much better it can be and              how much of a difference there can be in working with an exceptionally designed product.
        How much time and how many revisions went into the development of the M8 chassis and many of the                       corresponding CASELABS features noted above?
Kevin – CASELABS – How much time is hard to say. All I can say is that my dad spent many long 12+ hour days and weekends to create what became the M8. He alone imagined, designed and programed every aspect of the M8 and corresponding features. The revisions were endless, but the general layout didn't change much from the first prototype. It was more about small tweaks here and there.
PCDIY – Question –

ASUS has a lot of product design implementation and design philosophy that has symmetry with CASELABS. This is especially apparent in pursuit of high quality design that offers superior features, functionality and performance while also offering true innovation.
          Throughout our motherboard lines whether it be our stalwart Signature series, ROG series, TUF series or                 even the WS  series there is pressure to cost down and offer cheaper and cheaper products. This is difficult               as much of what makes these products special is the heavy investment into innovative design that offer                       superior features, functionality and performance.
          Furthermore it is difficult to cost down when you set a higher quality bar than competitors for core features           and functions and inherent design attributes which can be difficult to immediately see or appreciate but are           readily apparent as to their value once you have experienced them. We face these challenges and pressures             especially when competitors copy as opposed to innovate making outward designs seem the same as what                 we offer tor have implemented makes things even more challenging.
          Thankfully I am happy to report we have had and continue to have positive response from our passionate                 enthusiasts that realize that championing innovation and investment in the superior designs we offer is part           of the total investment of their purchase. It is not just about the pure specification but the time and effort to             utilize all our resources and premium cost associated with our products to produce outstanding products.               This is not always the case as some charge more but do not always offer more.
          Has CASELABS faced similar pressure in a "race to the bottom"? Is CASELABS committed to maintaining a             focus first and foremost on quality and the inherent fit, finish and flexibility users have come to expect?
Kevin – CASELABS – We came in to this market at the high-end and I don't expect that to change. Even when making cases at a lower price point, Mercury for example, we still focused our attention on a feature rich product that stands out from what's currently available. At some point though, reducing cost means reducing certain features. It then becomes a balancing act of price verse performance. I would say within certain case classes, you can always expect us to be at the high-end.
PCDIY – Question –

The PCDIY and modder / maker community have continued to grow in interesting and distinctive ways. Further integration of varied technologies are coming from a multitude of users and the environments they incorporate their builds and mods into. Where do you see modding going in the next couple of years? Anything you hope to see from vendors?
Kevin – CASELABS – With the advancement of home 3D printing systems, and more people making a business out of case modding, I would expect some pretty innovative designs to be coming out over the next several years. I feel a good comparison is the custom car world. Back in the late 30s, 40s and 50s hotrod shops where basically people's garages and it was primarily done just for fun. Sure there were a few specialty shops like So-Cal Speed Shop, but these were rarities. It wasn't until the 60's when the scene blew up! Nowadays custom car shops are located in every city all over the world, and is now a multi-billion dollar industry. I feel like the PC modding industry is still in its adolescence and we have yet to see what's to come. From a vendor perspective I'd love to see more interesting pump and reservoir combos. Something aside from your standard tube or box in the 5.25 bays.             
PCDIY – Question –

In recent surveys we have continued to see an ever-increasing level of importance placed on aesthetics for the PC. While CASELABs systems allow for a truly distinctive level of customization especially by allowing for so much modding. How is CASELABS hoping to evolve some aspects of the external aesthetics for those that criticize that aspect of your chassis?
Kevin – CASELABS – I think it's fair to say all of our cases have a distinctive "look" to them. The reason for this is because of their functional nature. They more or less need to look the way they do to function that way they do. With that being said changing the "look" of our cases is something that is at the top of our list to accomplish. We are just trying to figure out a way to do it without taking away from the modular aspect. If and when we come out with a case that's not part of a family of cases you can expect to see something different from our standard look.
PCDIY – Question –

ASUS has prided itself on quality design, features and functionality and ensuring attention to detail in the production of its components. What has been your experience working with ASUS hardware?
Kevin – CASELABS – We love it, and have been using ASUS products for many years over. More specifically my father has been using ASUS products for over 20 years. I am especially partial to the ROG series motherboards. My last 3 personal builds have used ROG motherboards and I don't expect that to change. The quality, stability and aesthetic of ASUS products are always top-tier.
PCDIY – Question –

It is an exciting time for PCDIY with so many positives in regards to the platform and the experiences only the PC can offer. Whether we talk about high-resolution gaming, 4K, VR, rich immersive desktop experiences for content creation, productivity, high res audio / video & multimedia and more the PC sits atop so many experiences. How does the CASELABS team feel about the state of the PC?
Kevin – CASELABS – It's amazing to see advancements in PC tech come faster and faster. Things have changed so much in the last several years, and we only hope it continues. With larger companies facing less competition every year, we the users are left to promote advancement in tech due to lack of competition. In the end though we are not worried, and can only dream of where the industry will be in the next 5 years.
PCDIY – Question –

Is there anyone you would and the CASELABS team would like to thank?
Kevin – CASELABS – Being a small company with no real advertising budget, we owe where we are today because of the enthusiast community spreading the word about us. Whether its customers, reviewers, modders or just enthusiasts in general, they are the reason people know who we are. Words cannot express the gratitude we feel towards them and we will continue to rely on them to make us stronger.