Example of UEFI settings for a 4.2GHz overclock
To help make the UEFI setup for overclocking easier, we've included configuration screenshots for a simple 4.2GHz overclock with XMP applied. Obviously, your settings won't be the same as ours, but this should give you an idea of what needs to be adjusted: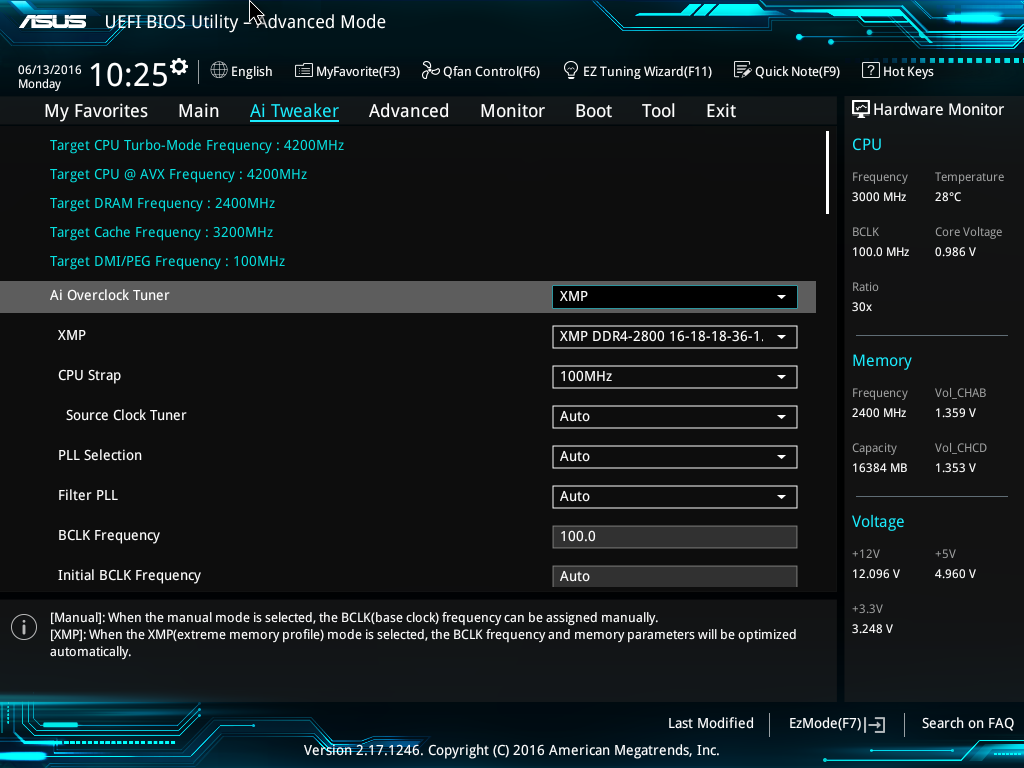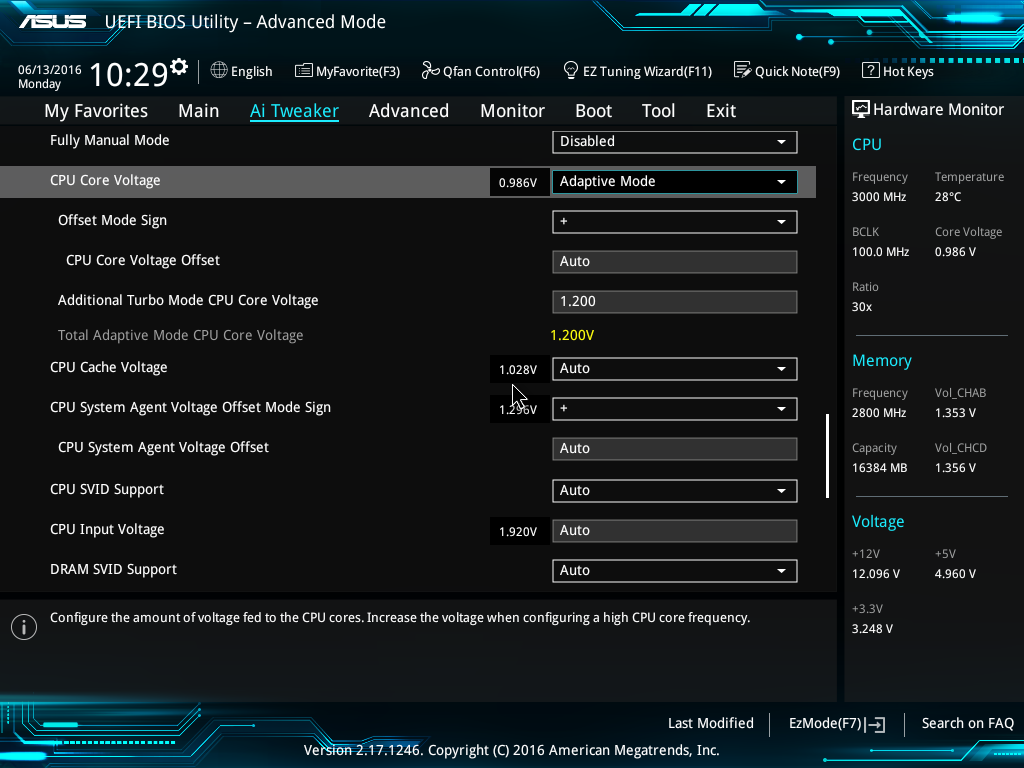 Settings of interest are:
Ai Overclock Tuner
CPU Core Ratio
Core Ratio Limit
CPU Core Voltage
Additional Turbo Mode CPU Core Voltage
Useful stress tests
ROG Realbench is our preferred stability test. It stresses the system by running LuxMark, a Handbrake encode, and WinRAR compression, simultaneously. Select the correct amount of memory for your system and run for 4~8 hours.
HCI Memtest – A good memory and Uncore stability test. Run as many instances as there are logical CPU cores, assign 90% of the available memory, and run until 500% coverage is completed (longer if preferred).
Stresspptest – Used by Google to test memory stability on their servers. This test is good for isolating memory and hitting it hard. We run for a minimum of two hours.
If after reading this guide, you are confused or struggling to overclock your system, please make a post on in the Overclocking section of ROG Forums. We'll help!