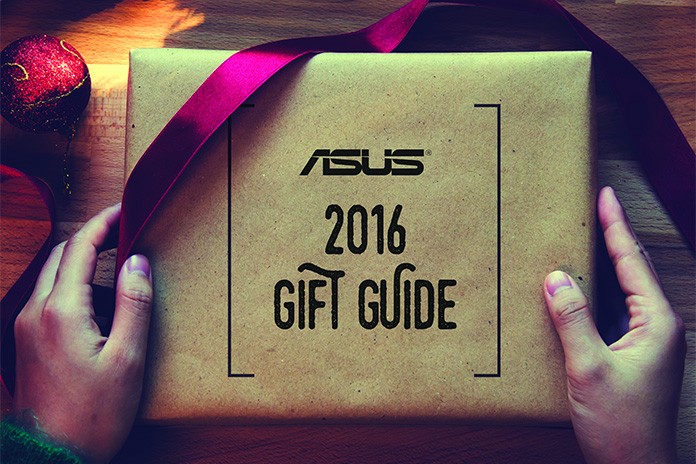 The holidays are fast approaching. For most of us, that means spending time with family and exchanging gifts—and maybe picking up something a little indulgent for ourselves. It's only fitting that Edge Up celebrates with a Holiday Gift Guide filled with recommendations from some of our family here in the ASUS marketing department.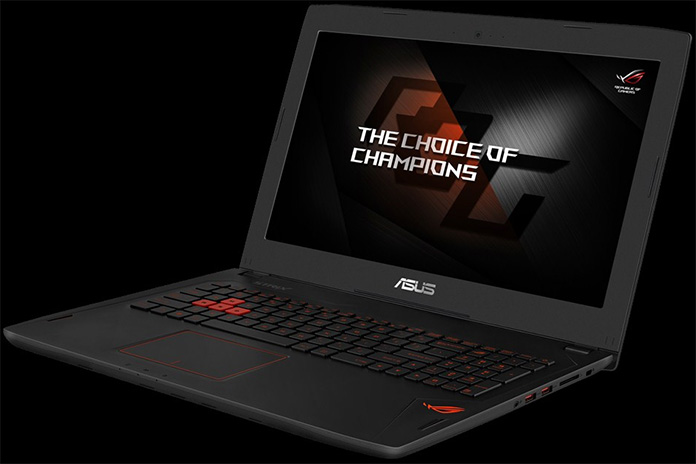 ROG Strix GL502VS gaming laptop
Philip Tamaki – Product Marketing Manager
The ROG Strix GL502VS hits the sweet spot for the current generation of gaming laptops. It has the latest GeForce GTX 1070 GPU yet weighs only 4.8 lbs, so it's light enough to carry with you on a daily basis. For just $1699 USD or $2229 CAD, you get 256GB PCIe SSD and 1TB HDD, which is a perfect configuration to balance performance with storage space. Topping it all off is a 1080p G-Sync display that makes gameplay extra smooth. I've recommended this model the most to friends who are looking to play games like Overwatch and want something that will last them for 4-5 years.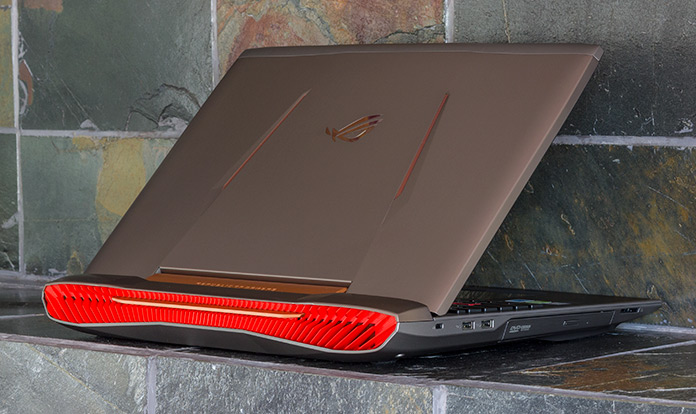 ROG G752VS gaming laptop
Ann Nakamura – Consumer Marketing Specialist
Experience 100% real booty with the G752VS. I didn't know the meaning of "desktop replacement" until I tried the G752VS at home. This hefty beast pairs GeForce GTX 1070 graphics with a 17.3″ G-Sync display and 75Hz maximum refresh rate, making Doom a hellishly beautiful experience that you won't be able to stop playing. I had friends who don't care for gaming notebooks try the G752VS, and they loved it, which was pleasantly shocking. This machine is perfect for anyone looking to replace their desktop with a beefy, performance-oriented gaming machine that's still portable. I recommend the OC Editions, which combine an overclocked CPU, GPU, and memory with future-proof specs starting at $2499 in the USA and $3299 in Canada. Check out our hands-on coverage of the OC Edition for a closer look.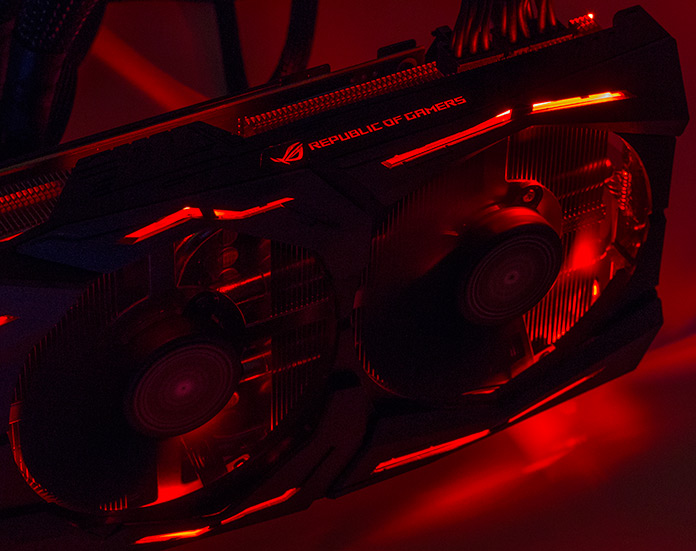 ROG Strix GeForce GTX 1080 graphics card
Geoff Gasior – Content Marketing
NVIDIA's new Pascal graphics architecture raised the bar for gaming performance this year, and the fastest incarnation is the GeForce GTX 1080. This monster of a GPU cranks out smooth frame rates whether you're driving a high-refresh monitor, pushing the resolution up to 4K, or immersing yourself in virtual reality. Our Strix OC Edition takes performance even further by turning up the clocks, and even the standard Strix cards come fully loaded. Their custom coolers turn off the fans to reduce noise levels at idle and can control up to two additional fans for smarter system cooling. The fan shroud and metal backplate are also lined with customizable Aura RGB lighting that can synchronize colors and effects with select ASUS motherboards and other components. If the Strix GTX 1080 is too rich for your blood starting at $649.99 in the USA and $857.99 in Canada, try the Strix GTX 1070, which uses a scaled-back version of the same GPU starting at $439.99 USD and $580.99 CAD.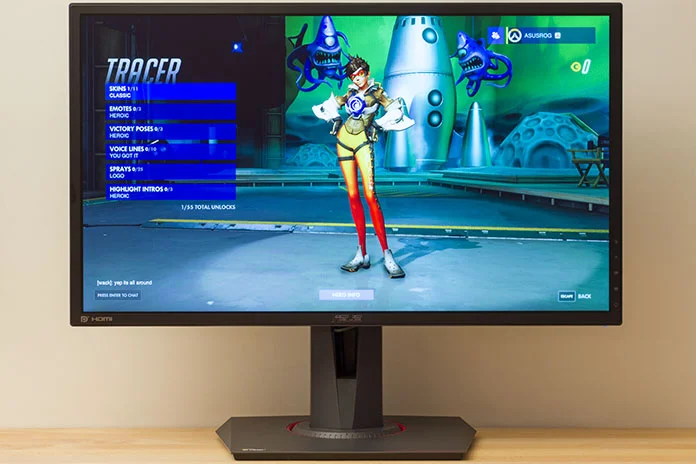 MG248Q Adaptive-Sync gaming monitor
Geoff Gasior – Content Marketing
Our top-of-the-line flagships get a lot of attention, and deservedly so, but some of our best products are found in the middle of the range. The MG248Q gaming monitor is a perfect example. Despite selling for under $300 in the USA and less than $400 in Canada, this 24-incher boasts a wicked-fast 144Hz maximum refresh rate—and the ability to synchronize that refresh rate with compatible Radeons GPUs using Adaptive-Sync, otherwise known as AMD FreeSync Technology. It's loaded with picture profiles and on-screen overlays optimized for gaming, and you can tweak the settings with ease using our intuitive OSD joystick or convenient DisplayWidget software. As an added bonus, the stand is fully adjustable and attaches to a VESA-compatible mount on the back.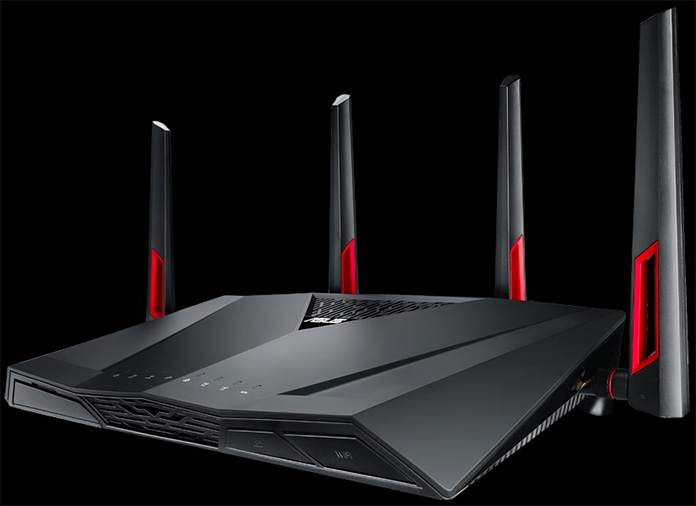 RT-AC88U Wi-Fi Gigabit router
Ian Whetzel – Product Marketing
Wireless tech keeps growing and getting better, faster, and of course more complex. If you're like me, you want to be able to set up your Wi-Fi and know it's just going to work for the next few years. Heck, throwing in a touch of future-proofing would be awesome, too. Sound familiar? Then check out our RT-AC88U router. Aside from the badass red-on-black highlights that scream "GAME ON," you get 8 Gigabit Ethernet ports for hard-wiring where you need it. Dual-band 802.11ac Wi-Fi with a 4×4 antenna and MU-MIMO support deliver loads of wireless bandwidth when you're moving around within the router's coverage area of about 5,000 square feet. Feed all your devices the Internet speeds they crave and see if you can max out the RT-AC88U–I haven't yet! The router sells for $299.99 in the USA, and a similar version with 4 Gigabit ports and no red highlights is available for $329.99 in Canada (and from some American retailers).
Cold, hard cash for the Edge Up PC Builder
Geoff Gasior – Content Marketing
Putting together a new machine is a great project for the holidays, and it's even better when Santa foots the bill. The Edge Up PC Builder makes the configuration process easier by letting you quickly create parts lists, browse hardware specs, and compare retailer pricing. Instead of picking parts for that lucky someone on your list, give them a wad of cash and let them enjoy the process of carefully selecting each component for their ideal build. The configuration above is a compact, well-balanced rig with potent gaming potential and the freedom to overclock for around $1350 USD–appropriately dressed for the snowy season, of course. What would you build?