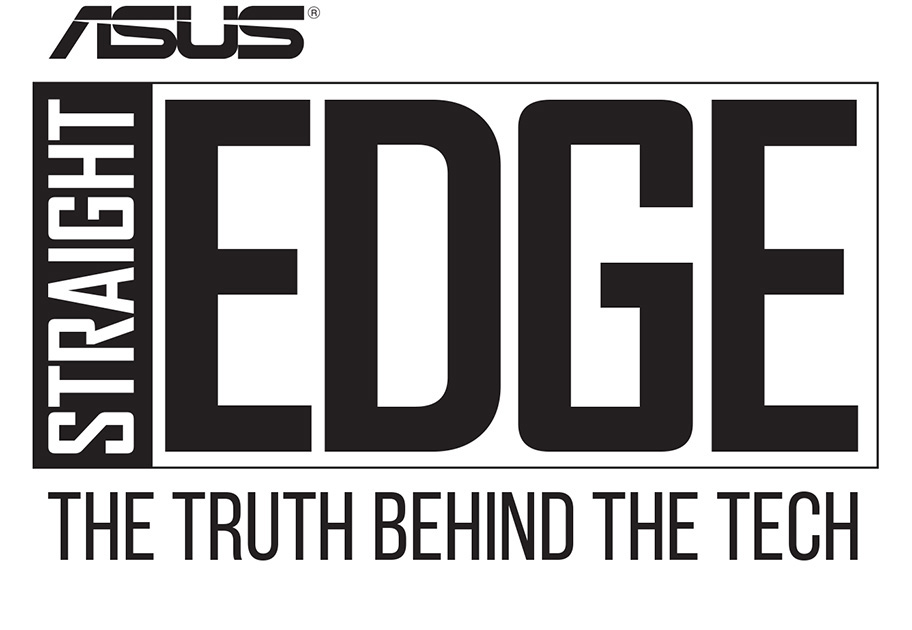 The ASUS Straight Edge podcast is a relatively new endeavor that digs into the truth behind the technologies in the PC space. Our latest episode features a couple of Intel veterans: longtime PR manager Dan Snyder and enthusiast strategic marketing lead Aaron McGavock. They answer a stack of questions on everything from CPUs to overclocking to platforms. We also get deeper insight into several hot topics, including overclocking support on non-K processors and the thermal interface material sandwiched between the processor die and heat spreader.
Click here to listen to the latest episode of ASUS Straight Edge podcast. You can also find the show on iTunes, and RSS users can subscribe to this feed. Here's an outline of the show:
ASUS Straight Edge – Episode 3 – Intel's Dan Snyder and Aaron McGavock
Intro and guest bios  0:00~2:04
History
Conroe, Intel's game changing architecture  2:04~5:25
Changes in tech media/PR  5:25~8:18
Future
Where does Intel see the desktop market going over the next 5 years?  8:18~10:56
What's the long-term outlook for HEDT product line?  10:56~13:30
Chipset release cadence
Why are enthusiast platforms updated slower than desktop platforms?  13:30~15:40
Overclocking
Intel's changing stance on overclocking  15:40~18:30
Why are Xeon CPUs locked?  18:30~21:20
Why did Intel remove overclocking from non-K CPUs?  21:20~24:05
What's the best way to stress test a CPU?  24:05~26:30
What determines the choice of thermal interface material for various CPUs?  26:30~29:40
What determines the gap between the CPU die and IHS?  29:40~34:21
Outside of silicon design, what can be done to improve CPU performance?  34:22~35:39
Why are 6700K overclocking yields so good?  35:39~37:21
VR and gaming
Why do K-series CPUs have an IGP?  37:25~40:33
How can Intel help improve VR performance?  40:33~43:20
Mobile
Intel's Speed Shift versus SpeedStep – what's the difference?  43:21~47:20
Will there be a Skylake phone?  Is one possible given the Core M compute stick?  47:21~48:40
This is our third episode of ASUS Straight Edge. Be sure to check out our earlier shows if you haven't listened to them already. Episode two features an in-depth discussion of fan controls and other cooling-related topics with Mike Chin of Silent PC Review, while our first episode digs into what's behind ASUS' Z170 motherboard lineup.