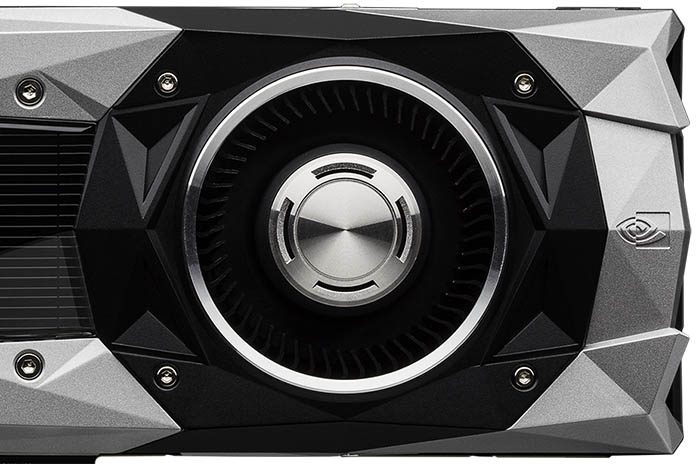 You've read the rumors, and you've seen the spy shots. You may have even tried to decipher the Order of 10 puzzles that preceded today's big reveal. But the time for guesswork is over, because Nvidia has officially taken the wraps off its latest high-end graphics cards, the GeForce GTX 1080 and GTX 1070. Both boast higher performance and better power efficiency than the $999 GeForce GTX Titan X, but they're a lot cheaper. The GeForce GTX 1080 reference design is expected to start at $599, while the GTX 1070 reference card is expected to start at $379.
The GPU behind the cards is based on NVIDIA's new Pascal architecture. It's fabricated on an advanced 16-nm FinFET process and employs a collection of enhancements to improve power delivery and efficiency.
With 2560 CUDA cores clocked up to a Boost frequency of 1733MHz, the GeForce GTX 1080 delivers a staggering 9 TFLOPS. It offers not only double the performance of the GeForce GTX Titan X, but also three times the power efficiency. At the reveal event, NVIDIA demoed the card running at over 2000MHz on air cooling, which bodes well for overclockers seeking even better performance. The GTX 1070 manages 6.5 TFLOPS, which is still impressive considering its asking price. No doubt overclockers will want to try their luck tweaking that card, as well.
Both cards have 8GB of dedicated video memory for smooth gaming at 4K and multi-monitor resolutions. The GeForce GTX 1080 uses Micron's latest GDDR5X memory to deliver a whopping 320GB/s of bandwidth, while the GTX 1070 has more conventional GDDR5 RAM.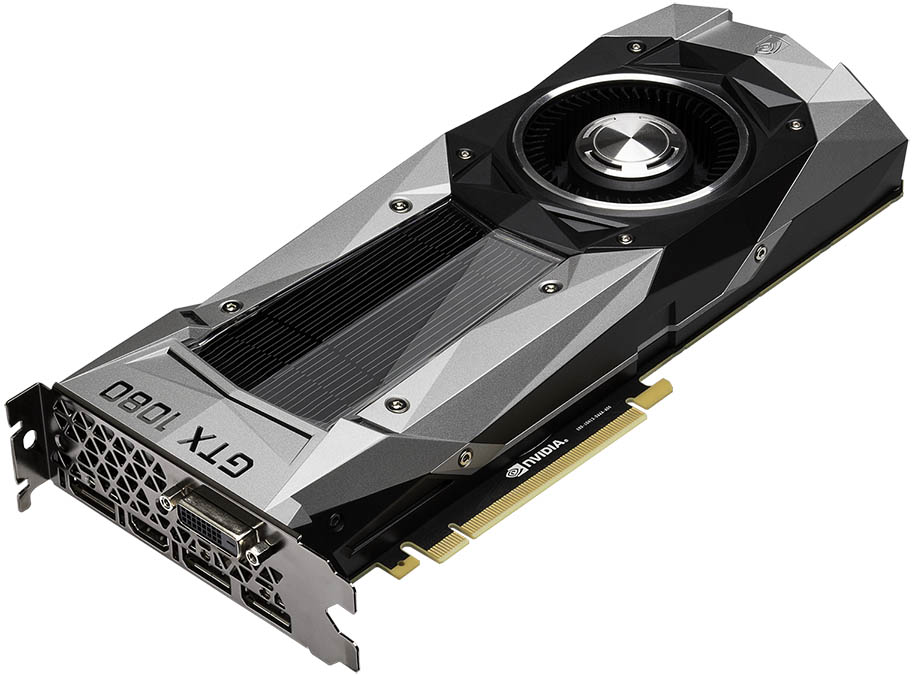 New NVIDIA technologies accompany the GeForce GTX 1080 and GTX 1070. Ansel is an in-game 3D camera that gives users unprecedented control over screenshots, plus the ability to capture 360° panoramas; VR Works is expanding to include PhysX and a new audio engine that uses physical modeling to simulate acoustic environments more accurately; and Simultaneous Multi-Projection improves the viewing experience for VR and multi-monitor setups.
The GeForce GTX 1080 and GTX 1070 are already VR Ready, but we go even further. ASUS has been working closely with industry partners to optimize firmware and drivers for maximum performance and worry-free compatibility with the latest virtual-reality gear. Our Beyond VR Ready program tests ASUS products with the Oculus Rift® — and soon HTC Vive® and other VR headsets and accessories — to ensure they work together seamlessly. The ASUS GeForce GTX 1080 and GTX 1070 bear the Beyond VR Ready logo, indicating that they deliver an immersive experience you can rely on.
Virtual reality is too important to sit on the sidelines, so we've taken this leadership role in certifying our hardware. Check out the Beyond VR Ready website for the growing list of ASUS motherboards and graphics cards covered by the program.
The first GeForce GTX 1080s are scheduled to arrive on May 27, with the first GTX 1070s following on June 10. Stay tuned to PC DIY for more on these exciting new gaming cards.