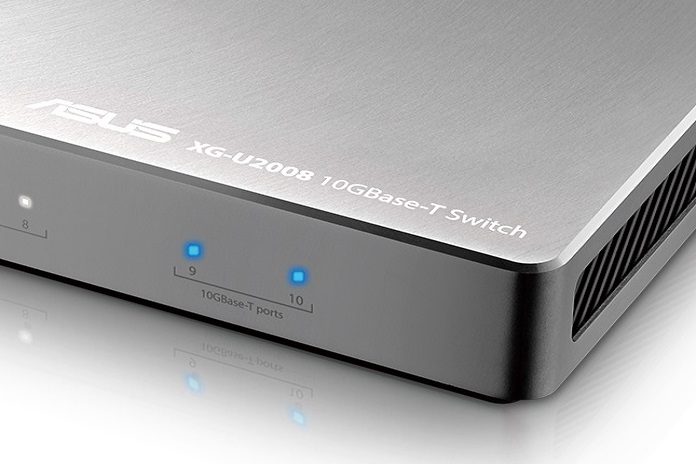 Outside the enterprise market, the transition from Gigabit to 10-Gigabit Ethernet has been rather slow. While there are growing small-business and prosumer demands for the additional bandwidth that 10G networking provides, the cost of entry is high. Until now, the availability of compliant devices has been limited to enterprise-class products that are built with corporate networks in mind, with pricing for 10-Gigabit switches starting at $800. That certainly isn't expensive by corporate standards, but for the rest of us, it relegates adoption to cases of absolute necessity and the upper echelon of enthusiasts.
While it's advisable to plan ahead and overprovision your network for scalability, paying extra money for ports or features that you'll never use doesn't make sense. So, there's a clear need for 10G networking devices that are suitably tailored for the small business, prosumer, and enthusiast markets. Cue the ASUS XG-U2008, an unmanaged 10G networking switch available for only $249.99.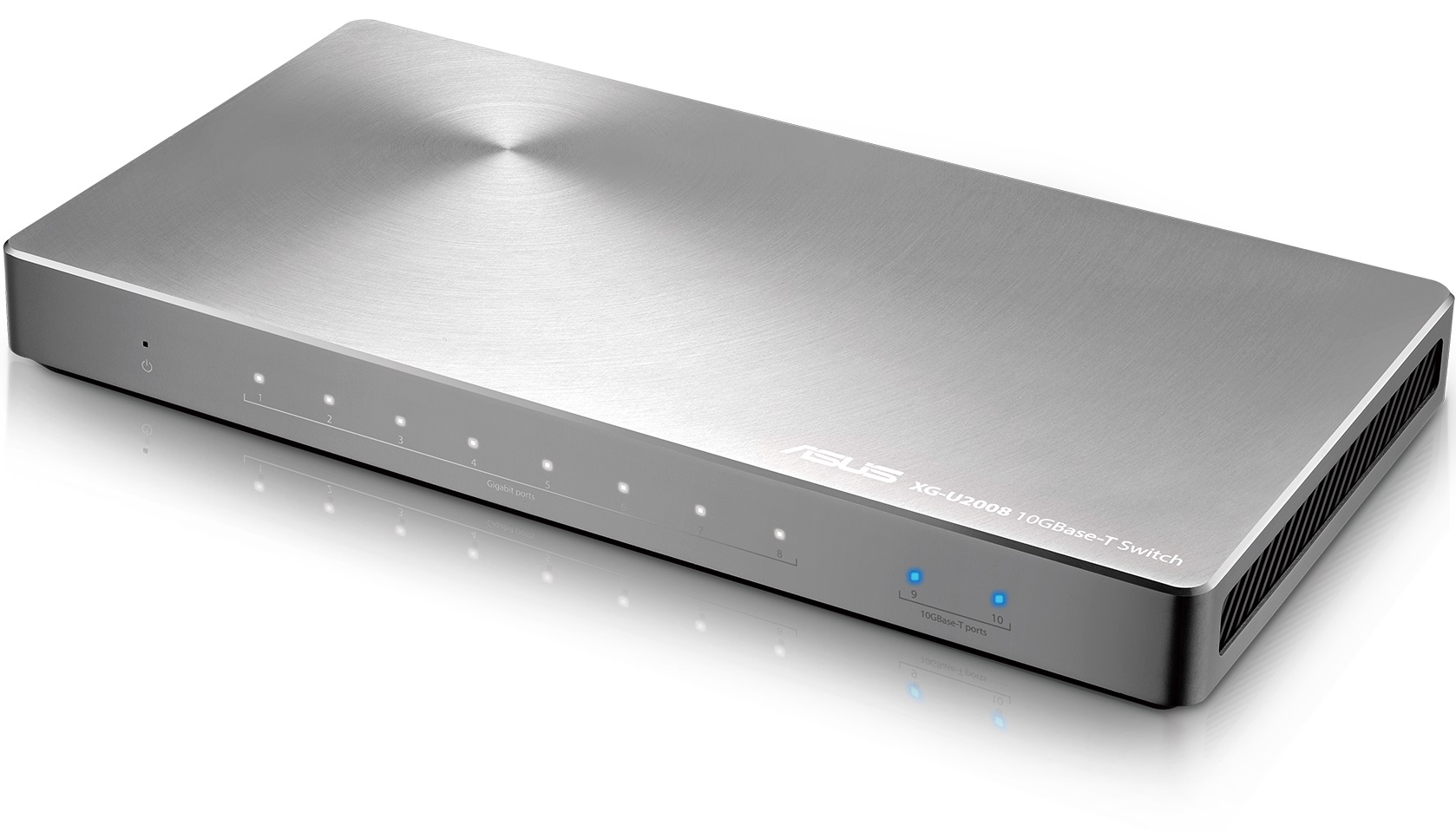 With a fanless design and sleek exterior, the XG-U2008 is perfect for unobtrusive deployment in a small office or living space. The optional rack-mount kit also allows the switch to be installed in a standard 19-inch bay.
The XG-U2008 utilizes Marvell's 88E6190X and 88X3220 PHY transceivers to offer two 10GBase-T ports and eight Gigabit ports. 10GBase-T provides up to 10X the bandwidth of Gigabit Ethernet, making it ideal for quickly moving massive amounts of data between servers, transferring uncompressed 4K videos, and backing up large files.

Each port automatically configures itself in WAN or LAN mode depending on the type of connection. For easy diagnostics, the RJ-45 ports and front fascia contain multicolored LEDs to indicate the connection status.

The ASUS 10G eco-system
Part of a growing eco-system of 10G-compliant networking components, the XG-U2008 can be paired with a range of enterprise-class, 10G-ready ASUS server and workstation motherboards. For enthusiasts and prosumers who want to push the performance envelope, the superlative X99-E10G-WS and Maximus VIII Extreme/Assembly motherboards both feature 10G Ethernet, making them perfect partners for the XG-U2008.
Specifications and availability
The XG-U2008 is available now for only $249.99. Full specifications are available here.