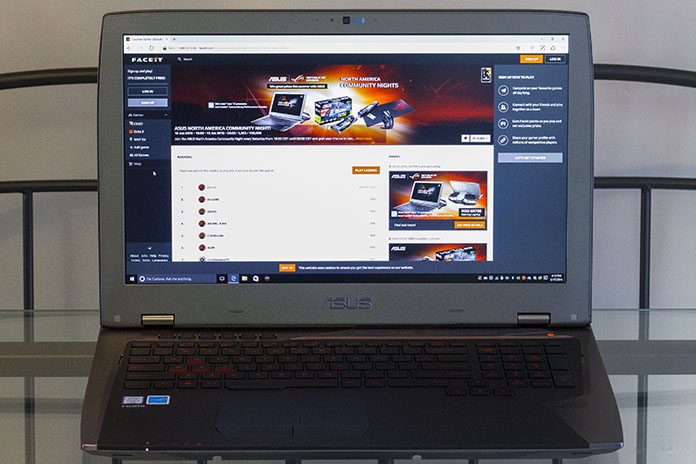 You're going to play anyway, so why not compete for some sweet gear at the same time? ASUS has partnered with FACEIT to put on a series of Counter-Strike: Global Offensive community nights that let you battle for awesome prizes like our liquid-cooled ROG GX700 gaming laptop and Pascal-powered GeForce GTX 1080 Founders Edition graphics card. You can also earn points to put toward merchandise, in-game items, and other PC hardware.
FACEIT is a free online community with over 4.2 million members. It hosts multiple leagues and ladders spanning different skill levels and popular games. Players compete for FACEIT points that can be saved and redeemed for sweet loot, including eSports jerseys, CS:GO server rentals, weapon skins, in-game currency, and hardware components like our ROG Swift PG278Q gaming monitor. Amass enough points, and you can even trade them in for a limited-edition Fiat 500.
The ASUS North America Community Nights run every Saturday from 4:00PM PST to midnight. There's a separate ladder for each month, with prizes awarded to the top players at the end of each period. This month's grand prize is the ROG GX700, an insane gaming laptop worth $4999! Second place gets a new GeForce GTX 1080 Founders Edition graphics card, with third taking home our ROG Spatha gaming mouse and oversized Sheath mouse pad. Even if you don't make the podium, places four through 13 win bundles of up to 10,000 FACEIT points.
You can climb the ladder for the first batch of prizes on June 25 and July 2. After that, the ladder resets with a new collection of prizes for Saturday nights from July 9-30th, and so for each month through November. Future prizes include our 34" ROG Swift PG348Q G-Sync monitor, 15" Strix GL502 gaming laptop, and G11 desktop. We also have more Pascal goodies on tap, like a laptop based on a mobile version of the chip, plus a graphics card bundled with our 27" ROG Swift PG279Q monitor.
If you want to participate, check out the ASUS North America Community Night page on FACEIT's website. And good luck—we'll see you on the battlefield.