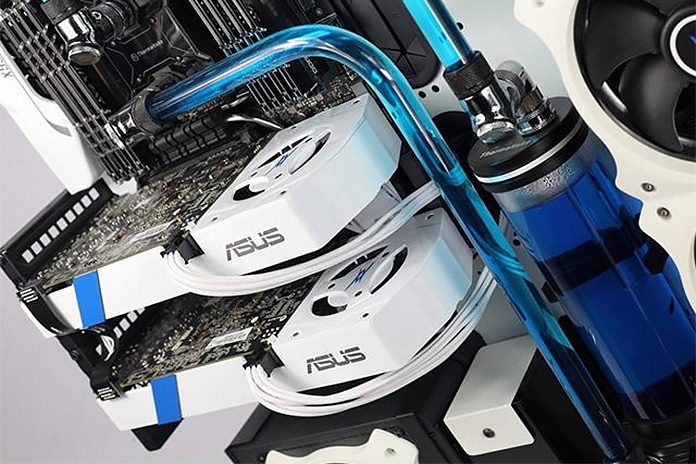 PC modding has come a long way since the days when rattle-can paint jobs and DIY side windows were de rigueur. Modders have honed their methods, melding artistry and craftsmanship with impeccable attention to detail. Hardware makers have also refined their designs, trading gaudy aesthetics for classier motifs. Features like RGB lighting have provided new ways to add visual flair, while once-exotic liquid cooling has become so commonplace that ornate plumbing is practically required if you want to turn heads.
Thermaltake's CaseMod Invitational competition celebrates the very best of PC modding and lets you have a say in which machines come out on top. ASUS is proud to have sponsored the first season of 2016, and we're back for the second with a stack of ROG gear.
Season two pits 13 modders from from around the globe in a build-off based on a common core. You can get the scoop on all the participants in the video below.
Each competitor receives an ROG Maximus VIII Formula motherboard, two Strix GTX 1070 graphics cards, and an Enthusiast 2-way SLI bridge. Modders can choose between Thermaltake's Core X5 and Core X71 chassis, Toughpower DPS S RGB Titanium PSUs, and LCS-certified liquid cooling components. Thermaltake also kicks in eSports peripherals laden with more RGB LEDs. Intel provides Skylake CPUs, Avexir adds DDR4 memory, and Samsung supplies both solid-state and mechanical storage.
ROG's Maximus VIII Formula is the perfect foundation for breathtaking builds like those seen in season one. The integrated CrossChill EK VRM block works with liquid loops right out of the box, the backplate and armor practically beg for customization, and the extensive onboard lighting includes a header for RGB LED strips up to two meters long.
Aura lighting also appears on the ROG Strix GTX 1070 graphics card, which deploys RGB LEDs on the backplate, edge, and multiple points on the fan shroud. Our upscale SLI bridges tie two cards together and combine with the motherboard to provide a neutral, monochromatic starting point on which the modders can build their masterpieces.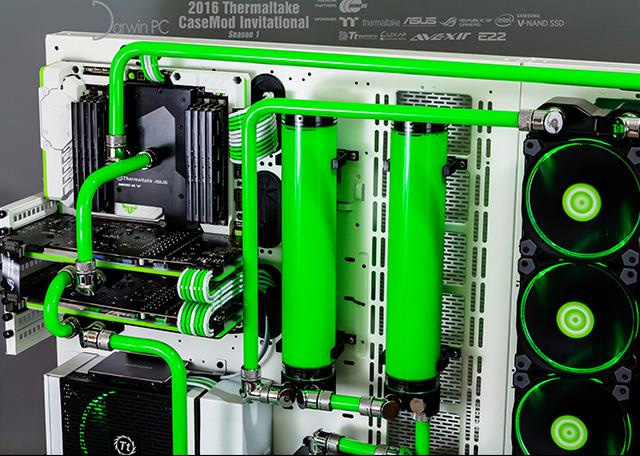 The competition has already begun, and you can follow the modders' progress on the Thermaltake forums. Expect regular updates and lots of pictures of what's in the works. You can also follow the action with the official CaseMod mobile app, which brings news and voting directly to your smartphone..
Voting commences December 15, with judging split between the community, expert modders, sponsors like us, and Thermaltake staff. The winner will be crowned January 20. There's a $6,000 cash prize for first place, and the top build will be showcased at Computex Taipei 2017. Second and third place get $5,000 and $4,000, respectively.
After gawking at the phenomenal creations spawned by previous iterations of the CaseMod Invitational, I can't wait to see what the modders have up their sleeves for this season.