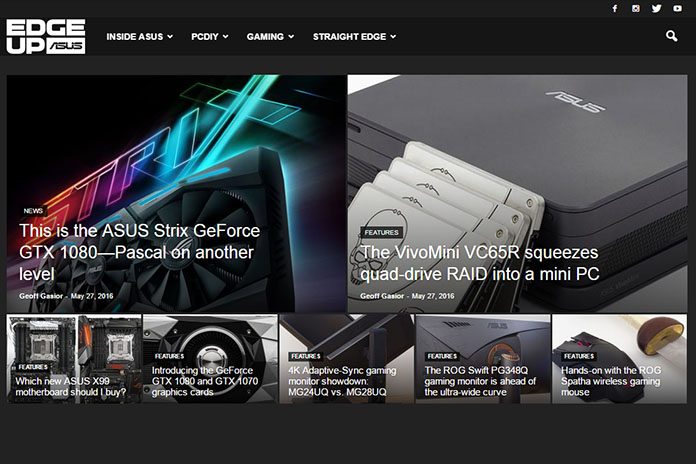 Welcome to Edge Up, your source for news, features, guides, and other content about the latest ASUS products and the technologies behind them. We're here to give you an edge up on the competition, whether you're overclocking a CPU to its limits, tuning games for smoother performance, or trying to win an argument on the Internet about the virtues of the hottest tech du jour.
Although the site is run in-house at ASUS, we're not here to blow smoke. Modern, tech-savvy audiences are too smart–and too well-informed–to fall for tired marketing buzzwords and needlessly hyperbolic language. Instead of just telling you we make the best gear, we're going to show you how and why. We're going to connect things like specifications and performance characteristics and obscure technical jargon to resolving the real-world challenges in your digital life.
Edge Up exists to give you the information you need on the technology you desire—in plain English, and directly from the source. Working from the inside, we can provide a revealing peek behind the scenes and tell a more complete story about how our products and innovations come to be. Much of the foundation for Edge Up was laid by our old PCDIY website, which is reborn here alongside other sections devoted to gaming, our in-depth Straight Edge podcast, and future categories we can't discuss just yet.
Much of what's on the site right now was first published at PCDIY. Moving forward, you can expect a steady stream of fresh content, including product introductions, technology primers, hands-on impressions, and guides to help you get the best out of your PC. Just about everything ASUS makes is fair game, from individual components to complete systems, plus odds and ends that deserve special attention.
Whether you're an expert or novice, enthusiastic adopter or skeptical observer, we hope Edge Up gives you a better understanding of what ASUS has to offer. Enjoy.