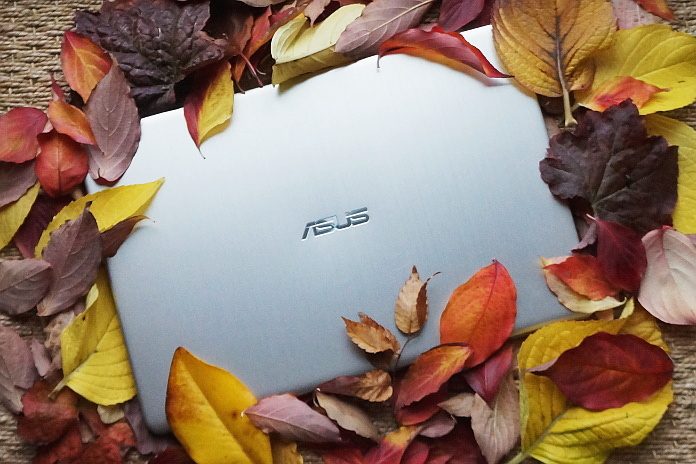 With the festive season upon us, it's our favorite time of year: sale time! Er, we mean giving time! We've got some great deals starting this week and continuing throughout the holiday shopping season. With offers from our own ASUS Store as well as our retail partners, we've got a little something for everyone, from the hardcore enthusiast to the newly minted computer user. There's limited stock for some of these deals, so get while the getting's good, and keep in mind that prices and discounts will vary depending on the retailer. Happy shopping!
Complete systems for gaming and VR
ROG Strix GL702VI-WB74
$3299 CAD $2999 CAD at Best Buy Canada (11/22~11/29)
$90 CAD off at The Source
$90 CAD off at Amazon Canada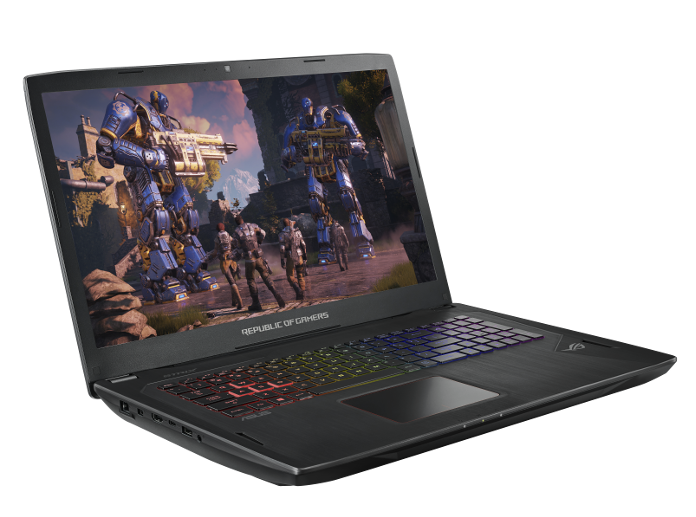 Although it easily squeezes into a backpack, the 17.3" ROG Strix GL702VI-WB74 laptop delivers a true desktop-class gaming experience. Much of the credit goes to the 120Hz G-Sync display and GeForce GTX 1080 GPU, which work together to deliver ultra-smooth frame rates with low input lag and no tearing. The Core i7-7700HQ quad-core processor and 16GB of RAM provide an excellent foundation for mixing work and play, while the 256GB SSD and 1TB HDD blend high-speed and high-capacity storage. And you can add your own cosmetic flourish with customizable RGB keyboard backlighting.
FX502VM-AS73
$1249 USD $999 USD at Newegg (11/21~12/4)
$1249 USD $999 USD at Amazon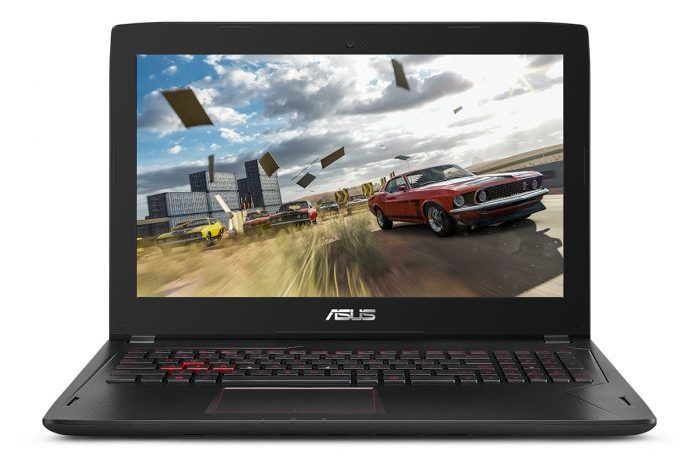 You don't need to join The Republic to take your game on the road. The ASUS FX502VM-AS73 offers great performance in popular titles without breaking the bank—or your back. It has the same Core i7-7700HQ CPU as pricier ROG gaming laptops, plus GeForce GTX 1060 graphics with enough oomph to power not only the 15.6" 1080p display, but also VR headsets like the Oculus Rift. The well-rounded spec covers all the bases with 16GB of RAM, 128GB of solid-state storage, and a 1TB hard drive.
Motherboards for gamers and enthusiasts
ROG Strix Z270E Gaming
$20 USD off at Microcenter (11/19~11/27)
Great deals on Skylake CPUs deserve discounted motherboards to match. The ROG Strix Z270E Gaming has all the trimmings: robust overclocking and cooling controls, support for dual graphics cards and M.2 SSDs, and both wired and wireless networking built in. You get USB 3.1 Gen 2 ports in all the flavors, including an internal header for front-panel connectors, plus upgraded SupremeFX audio that's optimized for streaming. Aura Sync completes the package with customizable lighting on the I/O shroud along with dual headers for RGB strips.
Raise your monitor game
ROG Swift PG278QR
$166.81 CAD off at Canada Computers (11/23~11/30)
$185 CAD off at Memory Express (11/24~11/30)
$171.05 CAD at Newegg Canada (11/23~11/30)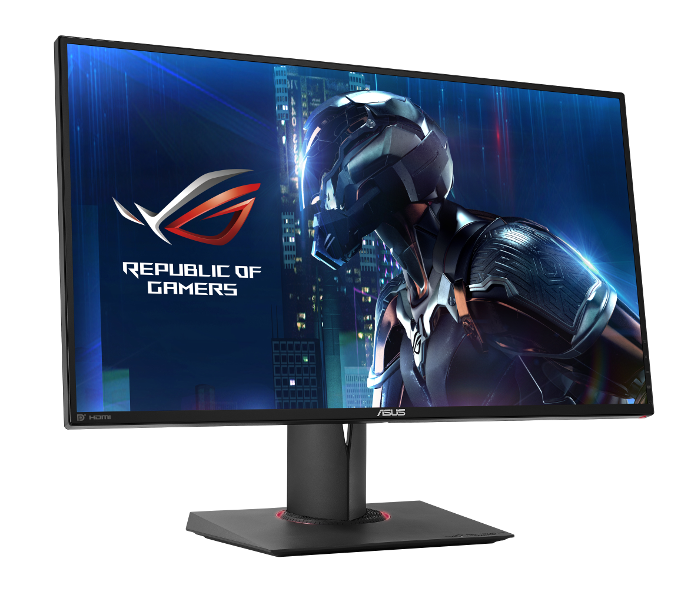 A monitor upgrade is one the best ways to improve your gaming experience, and the 27" ROG Swift PG278QR is a perfect example of why. Its 165Hz maximum refresh rate enables silky smooth gameplay with low input lag, and when paired with compatible GeForce graphics cards, G-Sync technology reduces stuttering and eliminates visual tearing. The 2560×1440 WQHD panel has an ultra-fast 1-ms response time that minimizes ghosting and blurring to maintain a clear picture in the heat of battle. Then there's the fully adjustable stand and intuitive OSD controls that make it easy to dial-in the perfect position and settings.
VP279Q-P
$75.71 CAD off at Canada Computers (11/23~11/30)
$82 CAD off at Memory Express (11/24~11/30)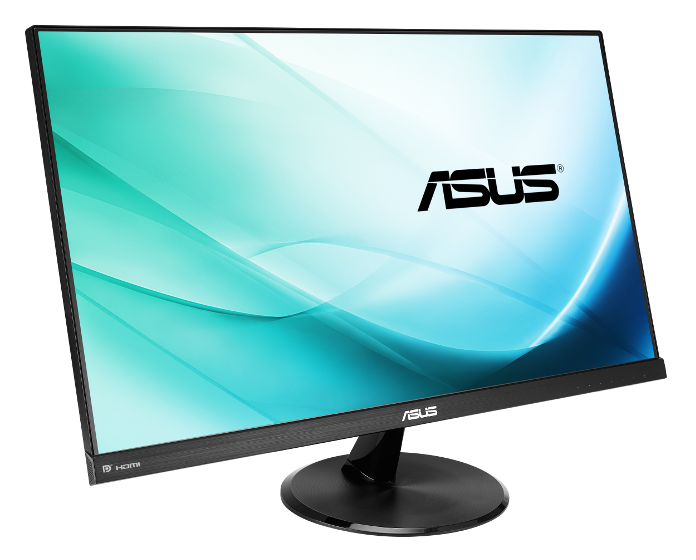 If you're not a hardcore gamer, the VP279Q-P surrounds a 27" display with slim bezels that make the screen feel even bigger. The IPS-Type panel produces vivid colors that look great across wide viewing angles, so you can binge on Netflix with friends without fighting over who sits front and center. Like on our gaming monitors, ASUS Eye Care technology protects your eyes by eliminating backlight flicker and reducing harmful blue light emissions. Throw in a VESA-compatible mounting bracket and a trio of inputs that includes DisplayPort, HDMI, and VGA, and the VP279Q-P offers a well-balanced package for everyday PC users.
ROG Swift PG248Q
$100 CAD off at Memory Express (11/24~11/30)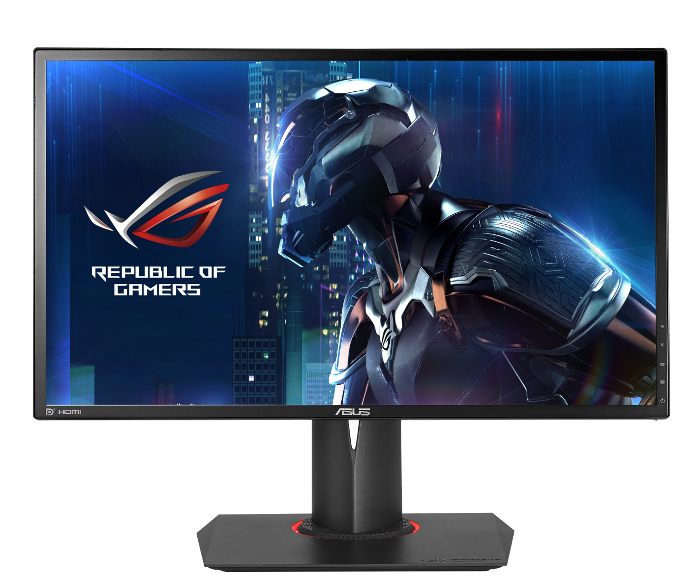 Gaming monitors don't get much faster than the ROG Swift PG248Q. The 24" display's 180Hz maximum refresh rate and 1-ms response time are quick enough to keep up with the lightning reflexes of professional esports players. G-Sync technology keeps the refresh rate synchronized with GeForce GPUs, while ASUS-exclusive GamePlus overlays add useful functions like a countdown timer and always-on crosshair. See high-speed footage of the PG248Q's 180Hz refresh rate in our hands-on look at the monitor
MG248QR
$87 CAD off at Staples Canada (11/22~11/28)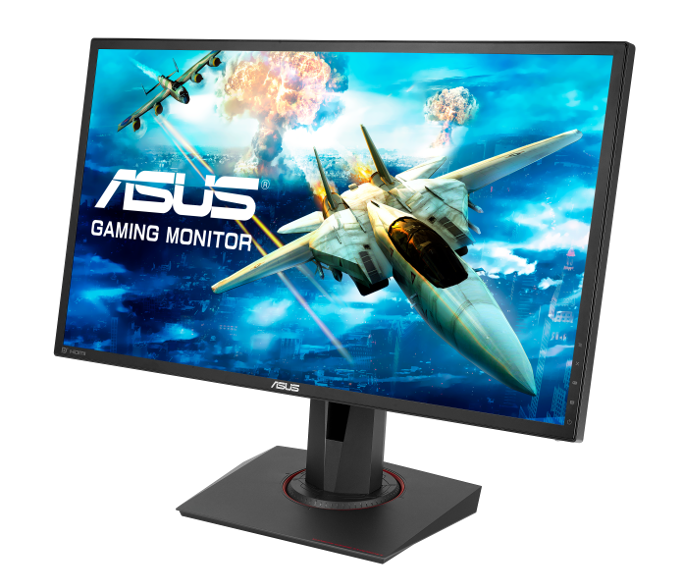 Looking for a wicked-fast FreeSync monitor to pair with a Radeon graphics card? The MG248QR uses Adaptive-Sync technology to synchronize refresh rates up to a buttery 144Hz. Its 24" 1080p panel has the ideal resolution for maintaining triple-digit frame rates, and its quick 1-ms response time keeps ghosts from blurring the picture. You also get plenty of extras features, including GamePlus overlays, a fully adjustable stand with VESA mount, Eye Care goodness, and exclusive DisplayWidget software that makes OSD settings accessible in Windows.
Upgrade your home network
RT-AC3100
$78 CAD off at Memory Express (11/24~11/30)
$78 CAD off Canada Computers (11/24~11/30)
$78 CAD off at Newegg Canada (11/24~11/30)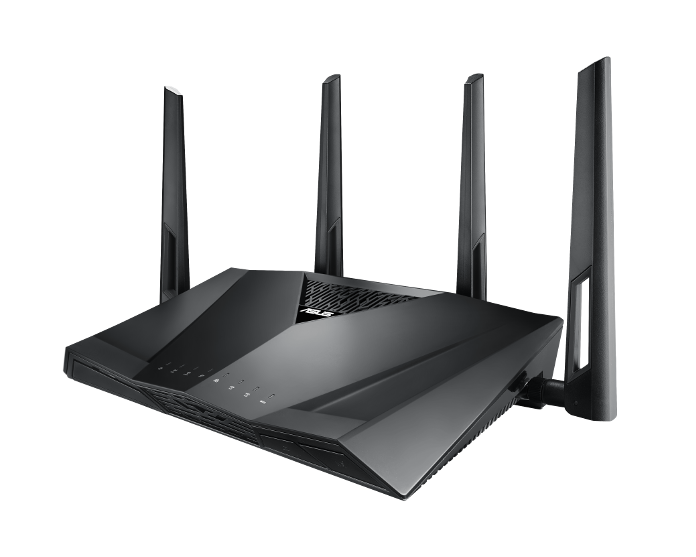 The RT-AC3100 is practically identical to the RT-AC88U. You get the same dual-band WiFi with quad antennas, but the stealthier aesthetic lacks the red stripes of its sibling. The number of wired Gigabit Ethernet jacks is also reduced to four, which is still enough to connect multiple PCs and NAS devices. Everything else is basically the same, right down to the dual USB ports for shared storage and backup cellular connectivity.
RT-AC3200
$60 CAD off at Memory Express (11/24~11/30)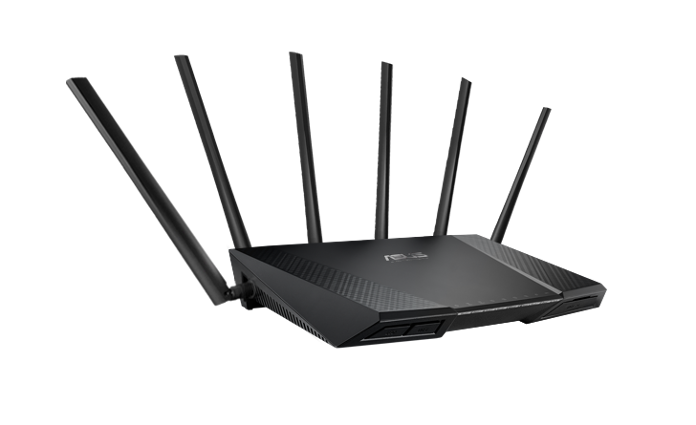 Splitting your fleet of wireless devices between multiple bands helps improve performance, so the RT-AC3200 serves up a trio: one at 2.4GHz and two at 5GHz. It assigns devices to the optimal band automatically to ensure the best performance, and its 3×3 antenna array provides an excellent signal with combined speeds up to 3200Mbps. All the right features are on the menu: MU-MIMO support for compatible devices, four Gigabit ports for home LANs, and multiple USB ports for auxiliary devices. You can manage it all with our renowned ASUSWRT firmware interface and convenient smartphone app.
Lightweight laptops to take home for the holidays
VivoBook S510UA-RB51
$699 USD $599 USD at ABT (11/23~11/27)
$699 USD $599 USD at NFM (11/23-11/27)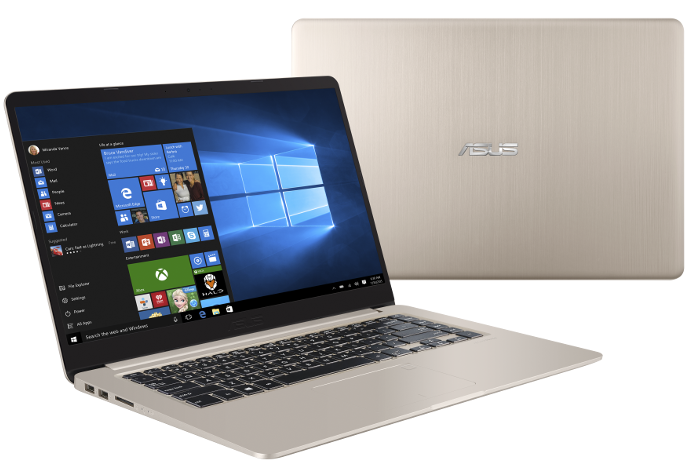 The VivoBook S510 is proof that a premium look and feel can be found outside of the high-end "pro" laptops geared towards power users. With its aluminum lid and champagne gold chassis, this 15.6″ laptop comes dressed for the holidays right out of the box and packs a dual-core Intel Core i5 processor with integrated Intel HD 620 graphics and 8GB of RAM. When we tested the S510 for Edge Up earlier this year, we found it was perfect for users who spend their days dipping in and out of various productivity apps but want to kick back with some Netflix or a couple of games of Rocket League in the evenings. A 1TB drive offers more than enough storage for all of your files, and an SD slot and a total of four USB ports (including one reversible USB Type-C) offer plenty of options for transferring files, as well.
VivoBook Flip TP410UA-DB51T with ASUS Pen
$699 USD $649 USD at the ASUS Store (11/19~12/3)
$949 CAD $899 CAD at The Source (11/19~12/3)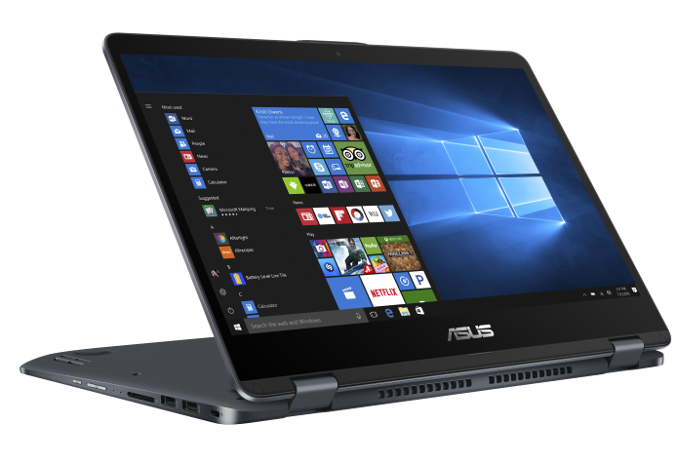 The VivoBook Flip 14 TP410UA is a versatile 2-in-1 laptop that's designed to to deliver laptop productivity with the versatility of a tablet. A dual-core Intel Core i5 processor and 6GB of RAM make light work of multitasking, and a whopping 1TB of storage means you won't need to connect external drives to store your files or movies. Measuring 20 mm thick and tipping the scales at 3.5lbs, the VivoBook squeezes a 14″ NanoEdge touchscreen into a sub-13″ chassis and is light enough to throw into a purse or carry-on. A durable 360° metal hinge allows for tablet or stand mode in cramped spaces, like planes, and the bundled ASUS Pen allows you to sketch out designs or take notes with pen-like precision in tablet mode.
Vivobook Flip TP401CA-DHM6T
$549 USD $499 USD at the ASUS Store (11/19~12/3)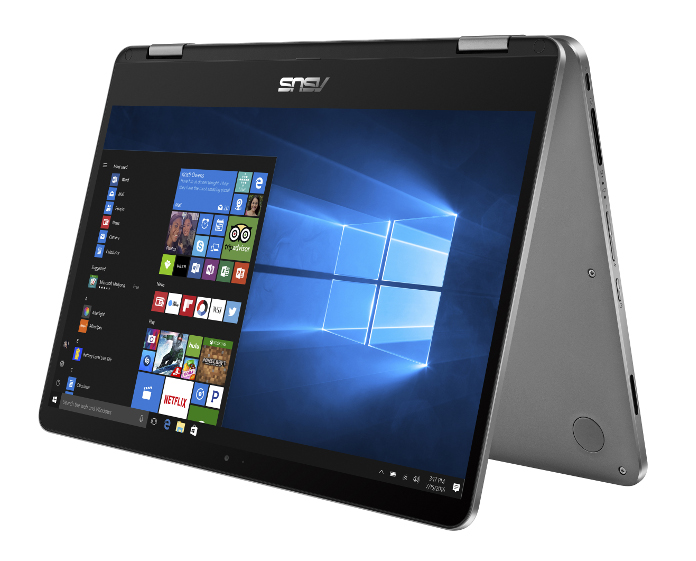 For the less creatively inclined, a second version of the VivoBook Flip 14 is also available without the bundled ASUS Pen, and a slightly different configuration of components. The VivoBook Flip 14 401CA features the same slim design and 14" NanoEdge display as its similarly named sibling, but it's based on a power-efficient Intel Core m3 processor and features 4GB of RAM and 128GB of eMMC flash storage instead. That's enough muscle for productivity apps like Microsoft Word, Excel, and Powerpoint, and the flash storage ensures quicker load times for your files compared to a traditional HDD. The 360° hinge allows you to switch seamlessly from typing up emails on the full-size keyboard to watching movies in tent mode, and you can always pick up an ASUS Pen later if you find yourself yearning for the ability to annotate with a stylus.
VivoBook W202NA-DH02
$399 CAD $349 CAD at The Source (11/19~12/1)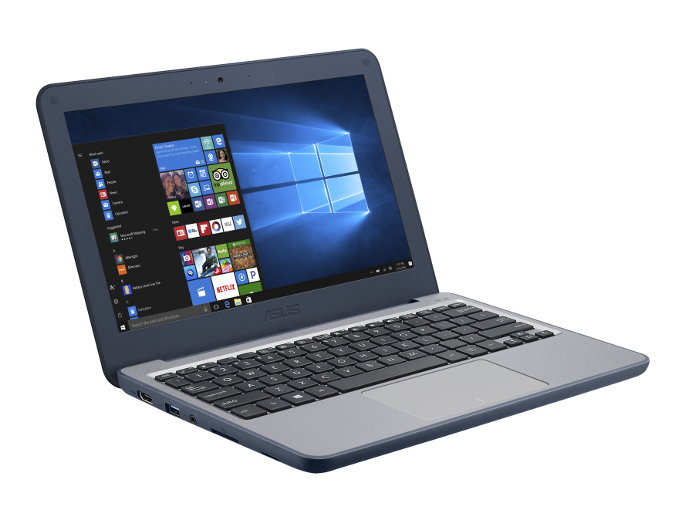 If Chromebooks aren't your bag, the VivoBook W202 offers all the benefits of Windows 10 S, Microsoft's newest streamlined version of its desktop operating system, on similarly-priced hardware. Windows 10 S is limited to running apps downloaded from the Windows Store but is otherwise a full version of Windows 10, so you get all the same features as Windows 10 Home on an 11.6″ laptop. The VivoBook W202 features a rugged design with a water-resistant keyboard and can withstand drops up to 3.9ft. It's powered by a dual-core Intel processor with 4GB of RAM, and it's got 64GB of eMMC storage. Two USB ports, an HDMI port, and an SD card reader have got you covered for connecting peripherals and transferring files. The whole package weighs in at just over 2.5lbs, so it's light enough to toss in your backpack, and the 38Wh battery will get you through a whole day on a single charge. Read more about Windows 10 S and the W202 here.
Get connected with a Chromebook
Chromebook C300SA-DH02
$229 USD $189 USD at the ASUS Store (11/19~12/1)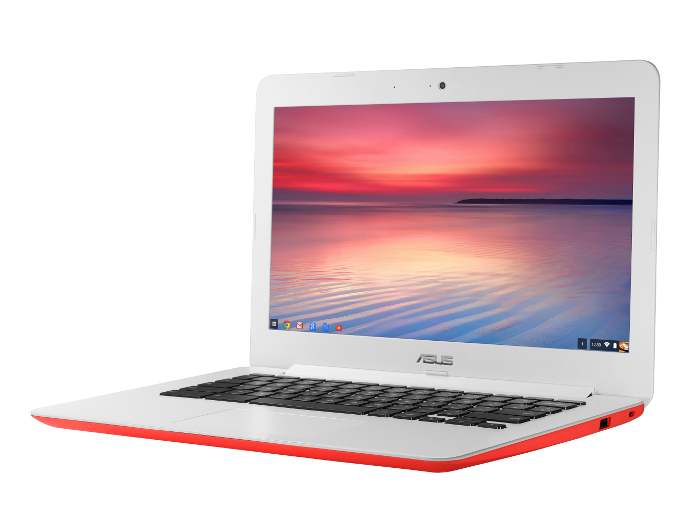 The Chromebook C300 checks all the boxes for users looking to get online for less than two hundred bucks, but it doesn't skimp on features. Based on a dual-core Intel processor with 4GB of RAM, it sports a roomy 13.3″ HD display and all-day battery life. At just under 3lbs, the C300 is a great option for users looking to supplement their desktop computer with a travel companion for work on the go. Onboard storage is limited to 16GB, which is enough for stashing important files you want to work on offline, and two USB 3.0 ports are on hand for connecting external HDDs or transferring your work to a thumb drive. An SD card reader makes backing photos up to the cloud super easy, and an HDMI port offers the ability to connect to a monitor or TV. The C300 is available in black, red, and blue options for users who want their laptop to reflect their own personal style.
Chromebook Flip C302CA-DHM4
$499 USD $469 USD at the ASUS Store (11/19~1/8)
$499 USD $449 USD on Amazon (11/19~1/8)
$499 USD $449 USD on Newegg (11/19~1/8)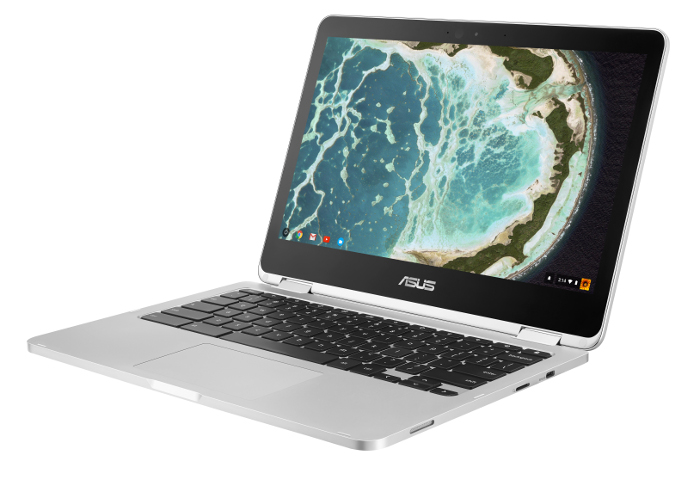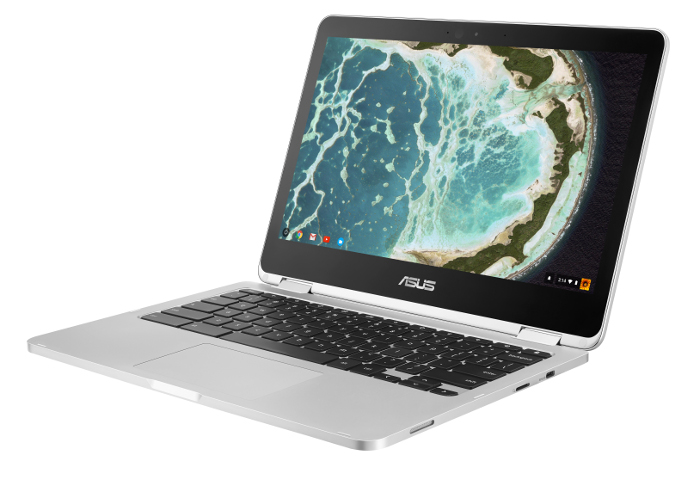 Google's ChromeOS isn't a demanding operating system, but that's not to say all Chromebooks are created equal. A more powerful configuration can definitely give you an edge over the budget-friendly options geared towards price-sensitive shoppers. The Chromebook Flip C302 is a premium Chromebook built for professionals with heavier workloads and a craving for a design with high-end finishes. Running on a Skylake Core m3-7Y30 processor with 4GB of RAM, it has enough power to support multitasking across multiple Chrome windows with your favorite Android applications running in the background. And while most Chromebooks make do with just a nominal amount of onboard storage, the C302 has 64GB of flash memory for storing files for offline work or even a few episodes of your favorite TV show for that long flight home for the holidays. Its 12.1″ 1080p display offers a little more screen real-estate for work than similarly sized 11.6″ laptops, and a 360° hinge allows for easy switching between laptop, tablet, and tent mode.
Chromebook Flip C213SA-YS02-S with stylus
$399 USD $369 USD at the ASUS Store (11/19~1/8)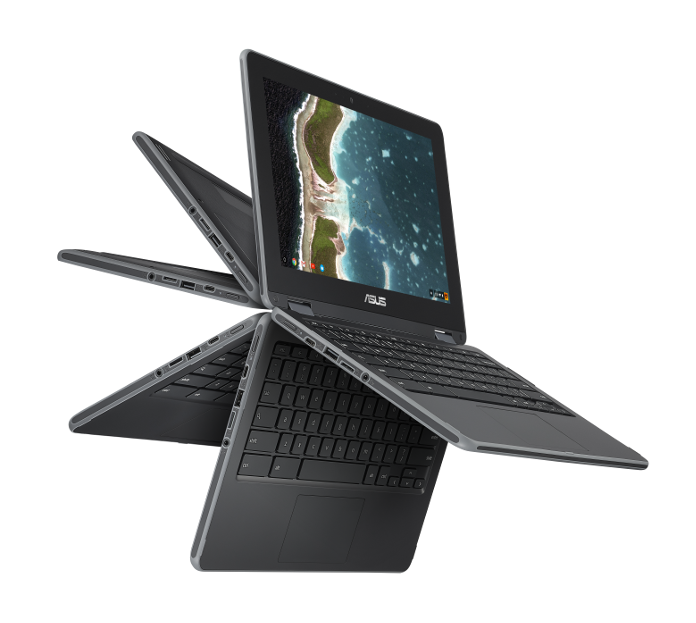 With military-grade ruggedization, the Chromebook C213 is tough to beat on durability. Originally designed for the classroom, its reinforced, rubberized chassis is perfect for users of any age who are just getting to grips with tech or computers. The C213's 360° hinge works in tandem with a bundled stylus to make the most of ChromeOS's newly minted Android support while the full-size keyboard facilitates a more traditional laptop experience. Powered by an Intel Celeron processor with 4GB of RAM, the C213 features 32GB of onboard storage. Two reversible USB Type-C ports and two traditional USB Type-A ports ensure ample support for external drives and peripherals, and Google's cloud-based productivity suite makes stashing files on the cloud and working offline really easy.
Chromebook C101PA-DB02
$299 USD $269 USD at the ASUS Store (11/19~1/8)
$299 USD $249 USD on Amazon (11/19~1/8)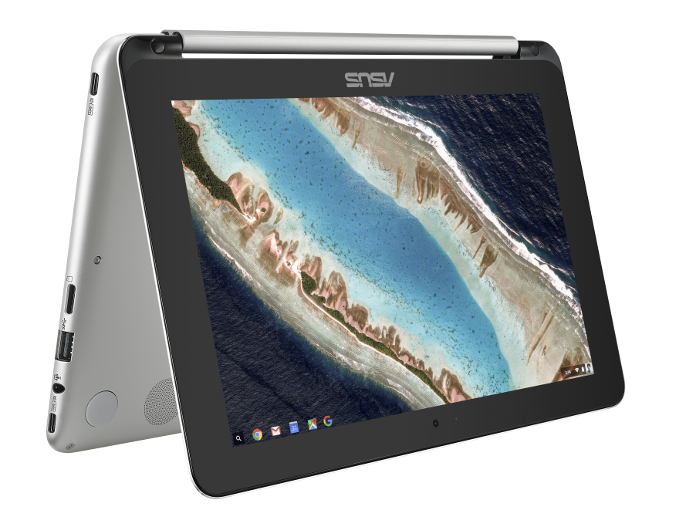 The C101 offers a similar premium design to the Chromebook C302 but in a much more portable package. Measuring 15.6 mm thick, it weighs just 1.9lbs, and features a 10.1″ dislay squeezed inside 10.4″ aluminum chassis. Diamond-cut edges gleam in the light when you flip from laptop to tablet mode, and a wide, 178° viewing angle on the display keeps colors vivid when presenting to a group in tent mode or sharing your screen with a buddy. A full-size keyboard allows for a comfortable typing experience, even though the C101 is smaller than your average laptop, and the two reversible USB Type-C ports are complemented by a regular USB port for USB drives or your favorite mouse.
Gear for folks on the go
ZenFone 3 Zoom ZE553KL-S625-3G32G-BK
$329 USD $279 USD at the ASUS Store (11/19~12/2)
The ZenFone 3 Zoom is a phone built for photographers. With dual cameras, a 2.3X zoom lens, optical image stabilization and 19 dedicated camera modes, including RAW support and a full Manual mode for tweaking ISO, white balance, and exposure mode, the Zoom enables users to capture the best photos possible without carrying around heavy camera equipment. A 5000mAh battery ensures you don't ever run out of juice, even after a long day of shooting, and a dedicated night mode allows you to keep snapping photos long after the sun goes down. The ZenFone 3 Zoom is available in Navy Black in North America. Check out our dedicated camera guide for the ZenFone 3 Zoom to see what this phone is capable of.
ZenFone V Live on Verizon
$168 USD $168 to be credited to your account over 24 months at Verizon (11/25~12/31)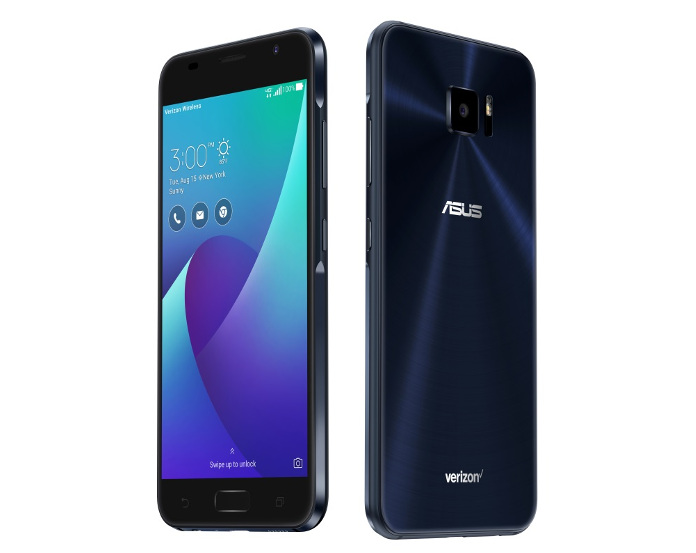 A lot of today's smartphones rival tablets in size, but the ZenFone V Live keeps things nice and compact with a 5" HD display that's easy to use with one hand. Powered by a quad-core Snapdragon 425, it features 2GB of RAM and 16GB of storage that's expandable up to 128GB via the microSD slot. The 12MP camera in the back and 5MP up front come equipped with various shooting modes, including a Beautification mode to boost your selfie game in just one tap. This Verizon exclusive phone is free with new activations for Cyber Monday and comes with Android Nougat installed.
ZenWatch 3 WI503Q-GL-DB / WI503Q-SL-BG
Dark Brown
$229 USD $179 USD at the ASUS Store (11/22~11/30)
$229 USD $179 USD on Amazon (11/24~11/30)
$229 USD $179 USD on B&H (11/24~11/30)
Beige
$229 USD $179 USD at the ASUS Store (11/22~11/30)
$229 USD $179 USD on Newegg (11/24~11/30)
$229 USD $179 USD on B&H (11/24~11/30)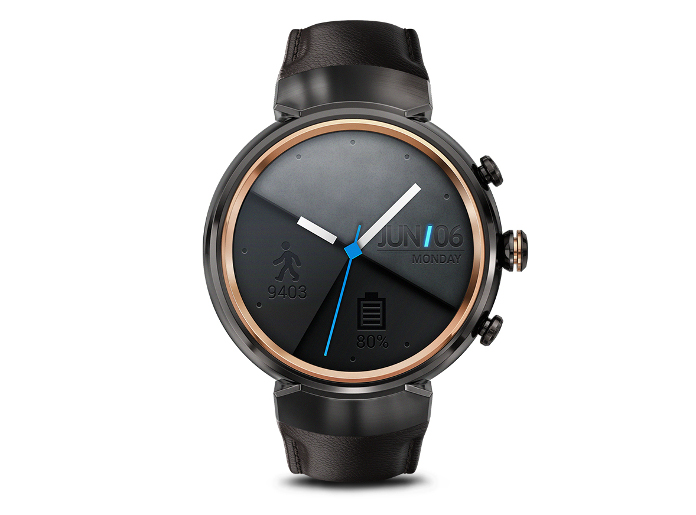 Paired with your smartphone, the ZenWatch 3 ensures you'll never miss another notification or phone call, and can even feed turn-by-turn directions from the navigation on your phone right to the 1.39″ AMOELD display on your wrist. Styled like a regular wristwatch, the watch itself is just 10 mm thick, so it's not bulky or conspicuous, and the band is made from hand-stitched Italian leather that's comfortable and stylish. The ZenWatch has a customizable button on the side that you can configure to automatically launch any application, as well as a multifunction button to adjust brightness and a number of other settings, and a third button dedicated to launching Eco mode for extending the battery beyond a full day. It's available with black or beige bands and has been updated with the latest features of Android Wear 2.0.
ZenPad S8 8" Z580C-B1-BK
$199 USD $179 USD on Amazon (11/19 – 12/30)
$199 USD $179 USD on Newegg (11/19 – 12/30)
$199 USD $179 USD on B&H (11/19 – 12/30)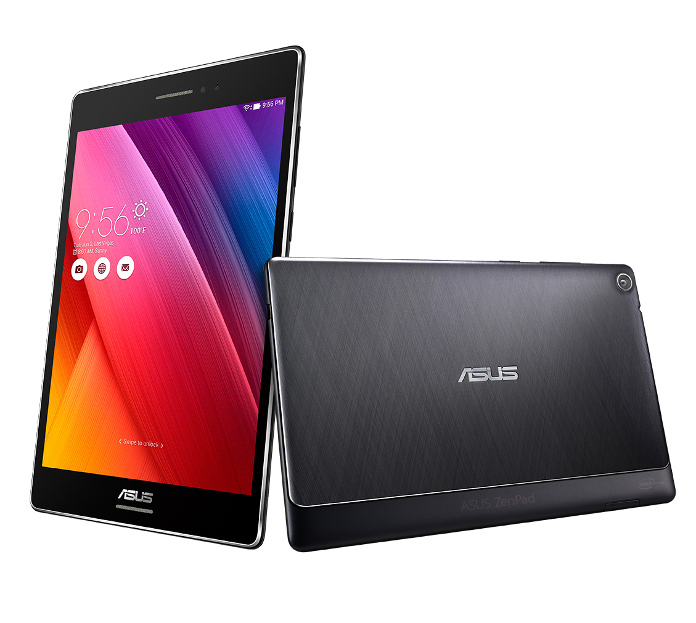 The ZenPad S8 is a compact Android tablet that fits easily into any bag or even a large pocket. Based on a quad-core Intel Atom processor and up to 4GB of RAM, it's powerful enough for Android gaming as well as streaming your favorite shows and browsing the web. With 64GB of storage and support for up to 128GB via MicroSD, this is definitely an entertainment device made for folks on the move. The S8 boasts up to eight hours of battery and weighs in at just 0.66lbs, so you can toss it in your bag for company on your commute without feeling like you're lugging around a whole extra device. It's got an audio jack along with Bluetooth 4.1, but dual speakers with DTS HD sound make for great sound if you're watching videos at home with no need for headphones.
ZenPad 10 Z300M-C2-GR
$179 USD $159 USD on Amazon (11/19~12/30)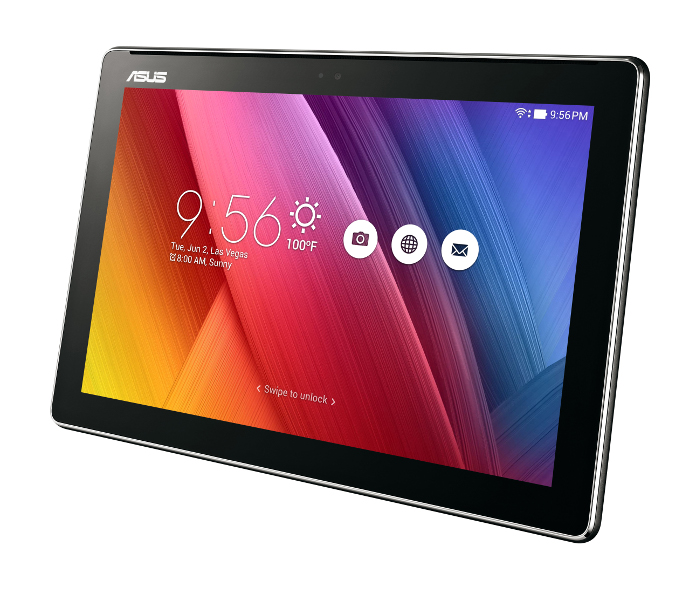 The ZenPad 10 is the ultimate companion for kicking back with a couple of episodes of The Good Wife or catching up on some reading. The 10.1″ display offers an expansive display for watching videos and at just over a pound, it's easier on the wrist during one handed use than a 2-in-1 convertible laptop. The ZenPad's 64GB of storage offers more than enough space for your entire Kindle library and MicroSD support ensures you never have to delete any of books or apps to make room for your movies before a long flight. The 5MP camera in the back and 2MP camera up front have you covered for pictures and video chat, and unlike a lot of smartphones these days, the ZenPad 10 has a headphone jack and Bluetooth for both wired and wireless headsets.