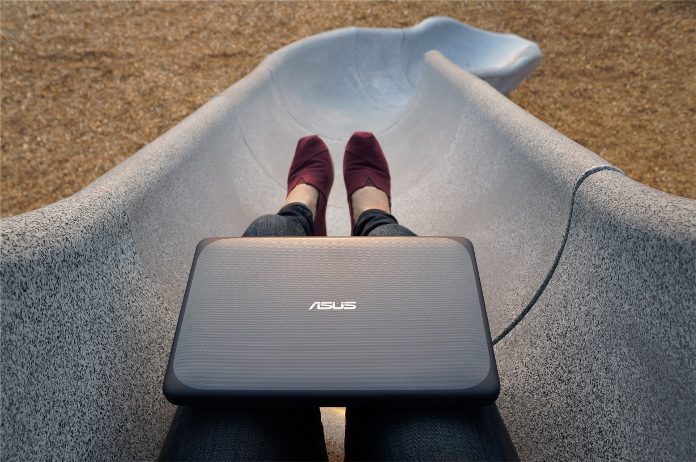 As educational institutions continue their quest to put a laptop in front of every child, the single biggest roadblock is cost. Deploying and maintaining computers in the classroom at a 1:1 ratio is extremely expensive. That's why Google's Chromebooks, cheap to maintain and easy to manage, have seen such success.
Still, ChromeOS is not without its downsides. Heavily dependent on an internet connection and limited to Chrome-based apps and extensions for the time being, it requires schools to be all-in on Google's cloud-based productivity suite and educational tools. Until now, the full-fat alternative has been entry-level laptops running Windows 10 Education, a variant of Windows 10 Enterprise. Enterprise has extra management and security features and is designed for organizations with thousands of employees and complex networks, but the needs of the majority of K-12 schools are more modest than that of a business.
Back to basics
In May, Microsoft announced Windows 10 S, a new, streamlined version of Windows that can only run apps downloaded from the Windows Store. The goal is provide to students with a secure computer that packs great battery life and consistent performance, along with the ability to work offline and run desktop applications like Word, Powerpoint, and iTunes. Windows 10 S promises to bring a slew of new, affordable options for schools. Among the first is the VivoBook W202.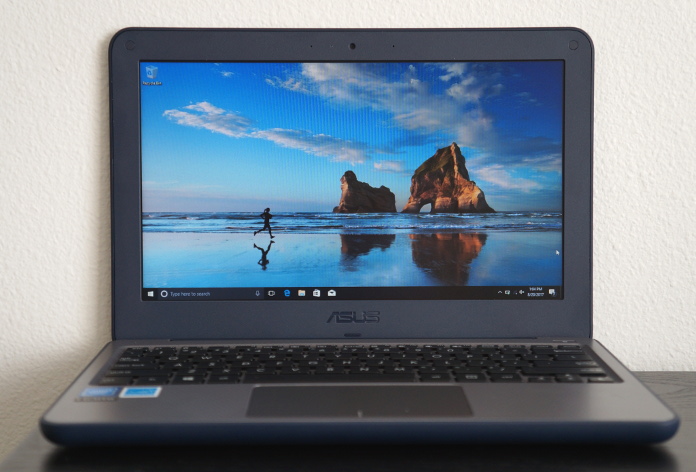 Based on the same hardware as our rugged C202 Chromebook, the W202 is a $279 laptop with Windows 10 S installed. At its heart is Intel's dual-core Apollo Lake Celeron N3350 processor with Intel HD 500 graphics and 4GB of RAM. That's enough power to fulfill the VivoBook's primary objective, which is productivity and collaboration, but multitasking is respectable too, should students ever need to use their laptops for anything other than working quietly and diligently on schoolwork. While I was mucking around with the VivoBook, trying to simulate a somewhat distracted homework environment, it was able handle switching between multiple Google Docs tabs with music, two separate video streams, God of War, and Skype running in the background. It was only when I tried to add a third video stream and download some apps from the Windows Store at the same time that the VivoBook finally put its foot down.
The W202 matches its robust performance with a rugged exterior that's built to stand up to the abuse of daily life in the classroom. It's got rubberized edges that are easy for little hands to hold onto and strips of rubber on the underside stop the computer from sliding around on the desk. The strip to the rear is actually on top of a ~5mm plastic hump, so when the laptop is resting on a flat surface, the keyboard is at a more ergonomic angle for typing. The hump also makes the computer a little easier to hold onto, which is really important for a device that's going to be ferried back and forth from a charging station or storage locker to a desk multiple times throughout the day. If the VivoBook does take a spill, it's rated for falls up to 3.9 feet.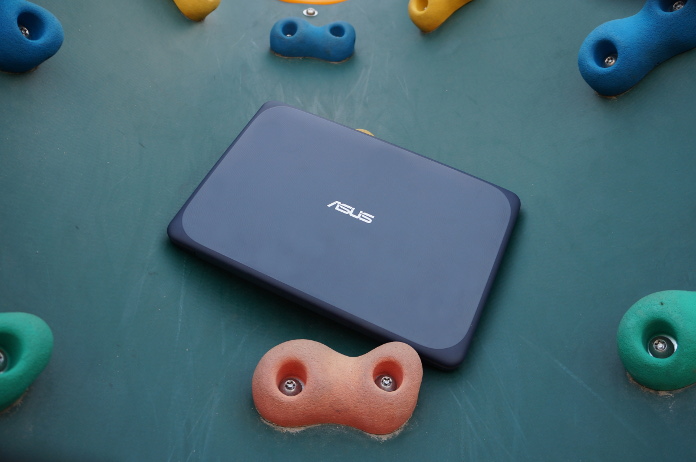 Of course, accidents happen, and rugged exteriors are no match for a USB stick shoved in at the wrong angle or a power cord turned tripwire. Thankfully, getting inside the W202 to replace damaged parts is as easy as unscrewing the back cover. You can be in and out in about 10 minutes with a regular Phillips screw driver thanks to modular components free of glue or stubborn plastic clips. The keyboard is water resistant and backed by a metal plate to help protect delicate internals from spills. It can take up to 66 ml of liquid, and all you have to do in the event of an accident is turn it upside down to drain.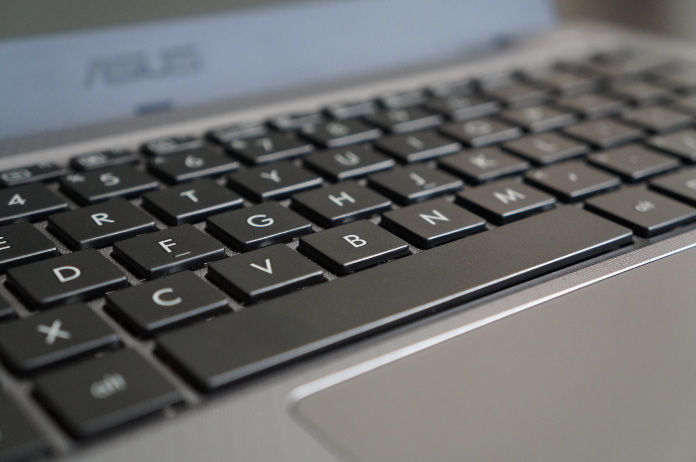 Streamlined, not stripped back
When Windows 10 S was announced, it was described as 'streamlined.' Microsoft was referring to fast boot times and consistent performance even as devices age, but the memory of Windows RT lingers still, and many people mistakenly assumed Windows 10 S was a very limited build of Windows.
That's not the case, though. Unlike Windows RT, which was a whole different breed of the operating system built for ARM-based tablet and smartphone chips, Win10 S is 'real' Windows. Microsoft has been careful not to call it an 'edition' (like it does with Windows 10 Home or Education) because it's actually a configuration of Windows 10 Professional. It has all the same mobile device management, assigned access, shared configuration, and group policy goodies found in Pro.
These are obviously big selling points for school IT departments, along with the presence of BitLocker encryption and remote desktop. Further boosting security is the fact that Windows 10 S only allows UWP (Universal Windows Program) and Win32 app installs direct from the Windows Store. That means users can't install sketchy, unapproved software downloaded from the web. UWP apps are sandboxed and kept on a short leash so they don't act out, and Win32 apps are unable to run anything in the background. Apps in the Windows Store have to be approved by Microsoft and they don't have the ability to write to the registry or make changes to the OS. IT managers can sleep soundly at night, knowing their machines are less vulnerable to attack and students can't inadvertently put the whole network at risk.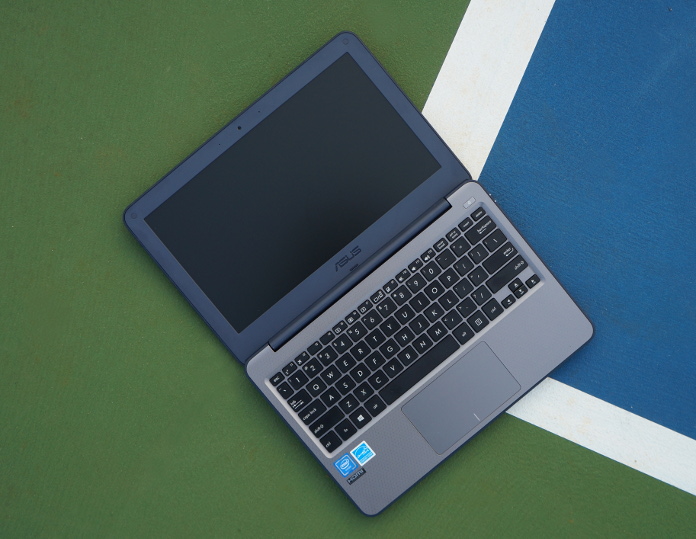 Microsoft's tight app restrictions also work to keep boot and load times consistent. One of the company's goals with Windows 10 S was to allow students to get to work that much faster. Class is only 45 minutes long, give or take, and it takes long enough to get everyone settled down and ready to work. Waiting three or four minutes for computers to start up because a fistful of apps have decided they absolutely need to load themselves into memory is a huge time suck. The VivoBook W202 boots in under 15 seconds, reducing the amount of prep time for teachers pre-lessons.
There's no place like home
Initial setup on the W202 is extremely easy. Admins can get a classroom full of laptops up and running using a USB stick and the Set Up School PC app, but the individual process is user-friendly enough for the non-IT professional, too. Power on the W202, and Cortana snaps to attention, ready to walk you through everything from selecting your language to connecting to WiFi. For new computer users, the usual barrage of setup dialogues and pop-ups can be pretty daunting, and having Cortana hold your hand through to the login screen is quite comforting.
Unlike the learning curve that's par for the course with an introduction to ChromeOS, Windows 10 S is immediately recognizable. Even knowing that it's basically just a locked down version of Windows 10 Pro, I was expecting it to feel somewhat different. But any student who's used Windows will know their way around Windows 10 S and its familiar filesystem right off the bat. What's more, those completely new to computers (like kindergarten students) will be able to get comfortable with the OS they're most likely to encounter outside of the classroom. That makes it easier for parents are hoping to build on the computer knowledge acquired at school.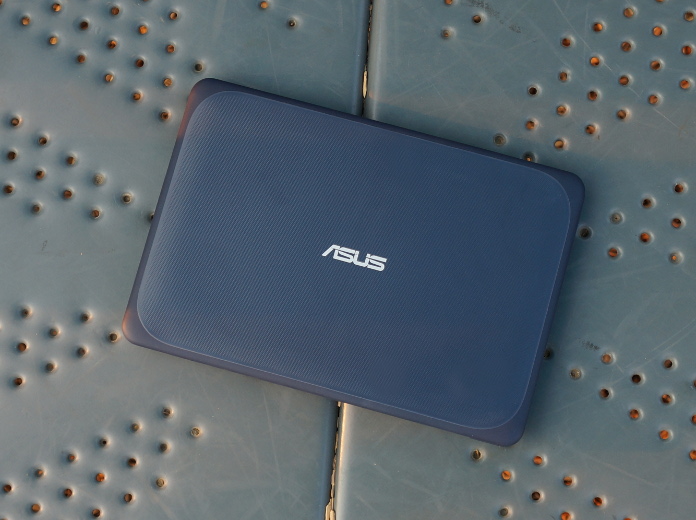 A shortcut to the Windows Store is pinned to the taskbar, so searching for and downloading new apps is easy. Some of the big name apps have yet to appear (third-party developers have to either build a version of their app on Microsoft's Universal Windows Program framework, or port a Win32 version using Desktop Bridge, so it's not just a simple submit-and-get-approved process), but there's still plenty to cover work and play. Staples like Microsoft Office (the full and mobile versions), DropBox, Evernote, Skype, and Photoshop Elements and Express are all present and accounted for, while Spotify, Hulu, and Netflix are on hand for streaming music and movies. Noticeably absent is Chrome, and Google has been quiet about plans to launch on the Windows Store. However, the official Google app is there and offers handy one-click access to all your Google apps, including Gmail, Google Drive, YouTube, Photos, and Maps.
With Office 365, students can work in the cloud and access their files from anywhere, though Google Drive is just as handy if you don't have a subscription for Microsoft's productivity suite. I logged into my Google account via the Edge browser, loaded up some documents, and happily worked away on the W202's comfy keyboard for a few hours. Spanning almost the entire width of the laptop's base, the keyboard doesn't feel cramped, even during long work sessions, and 1.8 mm of key travel is enough to make you forget you're typing on an 11.6" laptop enitely. The W202 also comes equipped with a full-sized HDMI port if you're ambitious and want to connect an external monitor for a more desktop-like experience. You can even plug your mouse into one of the two available USB 3.0 ports for apps that require more precision than the trackpad can afford.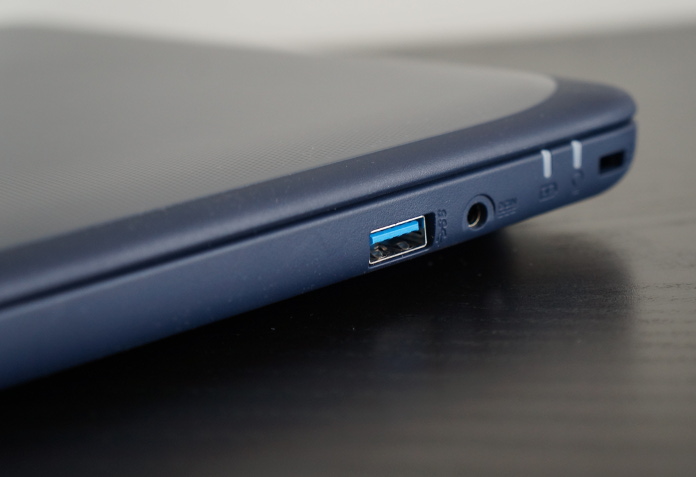 From schoolmate to playmate
Of course, any effective study plan involves breaks for playtime, and the W202 offers plenty of opportunities to get away from the monotony of emailed assignments and group projects. Though you won't be able to install Steam, the games section of the Windows Store is growing. The W202 isn't built for big name titles but I had a blast with Minecraft and God of War during lunch breaks, and both games looked great on the W202's 11.6-inch matte display. The speakers are surprisingly powerful too, and they're mounted on the side as opposed to the bottom, which really helps when watching movies or TV shows (and educational videos, obviously). They sound great whether the computer is on the desk in front of you or sitting on your lap on the bus ride home.
Popular social apps like Facebook Messenger and Instagram are available as well, but admins can manage app access and downloads to make sure students aren't killing all their time on social media or generally running amok in the Window Store. If an app you desperately need is not available, teachers and approved admins can always upgrade to Windows 10 Pro. It's easy to do via the Store and costs just $59. Any regular consumer with a Windows 10 S laptop can do the same. Just be aware that switching back isn't as easy.
Ready, set, go
One of the biggest differences between a Chromebook like the C202 and the Windows-based Vivobook W202 is the ease with which you can work offline. Google's ChromeOS is pretty much tied to an internet connection. If you want to work offline, you have to think ahead and make sure your files are locally stored on the small amount of storage your Chromebook has. The W202 has 64GB of onboard storage for the OS, downloaded apps, and stored files, and the Windows filesystem makes working offline with the VivoBook as easy as it is with any other laptop. You just grab your computer and head out the door, no prep required. Measuring in at just 11.6" x 7.9", the 2.6-lb W202 is less than an inch thick and scarcely bigger than an A5 notebook, so it won't take up too much room in your backpack, either.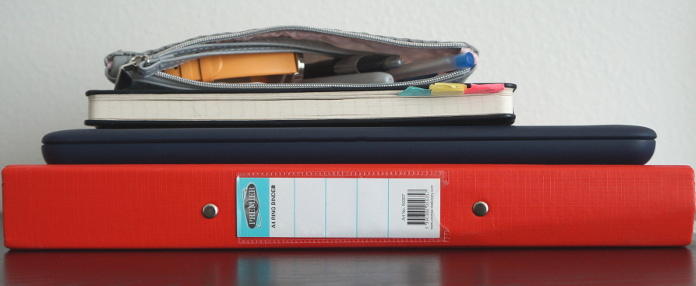 Battery life when you're out and about with the VivoBook isn't even a consideration. One of Microsoft's key focuses with Windows 10 S was improving battery, and the sandboxed apps play a role in delivering on that promise. Windows monitors the resources an app is using and can suspend it if it's guzzling down too much juice. This, combined with the W202's 38Wh battery, means students can expect up to 11 hours on a single charge. That's critical in a classroom environment, where laptops have to stay on all day and running 20 to 30 power cords to the outlets isn't just unrealistic—it's unsafe.
VivoBook W202
CPU
Dual-core Celeron N3350 1.1 GHz (up to 2.4 GHz)
GPU
Intel HD 500
Display
11.6" anti-glare

Resolution
1366x768
Memory
4 GB LPDDR3
Storage
64GB eMMC
Networking
802.11ac WiFi
Bluetooth 4.1
Connectivity
2 x USB 3.0 ports
1 x HDMI
1 x SD card reader
1 x Audio jack
Battery
38Wh
Dimensions
11.6" x 7.9" x 0.9"
Weight
2.6 lbs
Price
$279 USD
The new kid on the block
Windows 10 S may be new, but it's already shaping up to be a real threat to Google's hold on the education market. Even without its easy path to a Pro upgrade, Windows 10 S is more feature-rich than the Home edition, and the security and management features it brings are crucial for IT departments distributing fleets of laptops shared among hundreds of users.
Too often, schools invest in expensive laptops with full Windows 10 Education installs ad more power than is really needed. With a device like the W202, schools can deploy a network of affordable, centrally managed machines at a fraction of the cost. And it's more secure and repairable to boot. The difference for the students isn't glaringly obvious, either. The average computer user, and certainly the average K-12 student, doesn't need a high-powered computer and specialized software for day-to-day tasks. For web-based productivity, entertainment, and collaboration, a compact notebook with a dual-core processor, comfortable keyboard, all-day battery life, and a direct line to the cloud is more than enough.