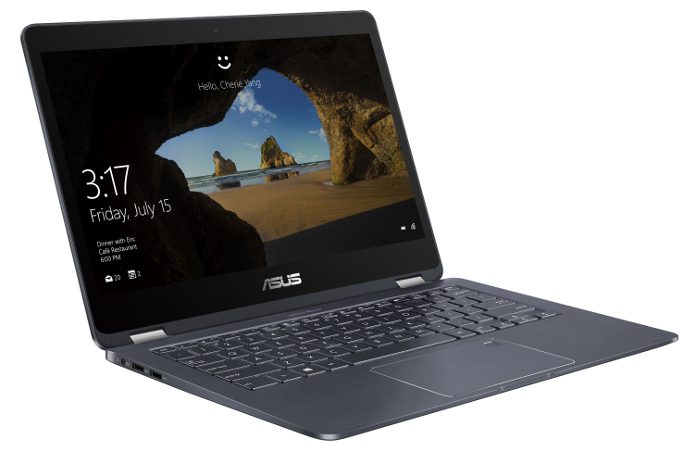 The worst aspect of traveling for work is staying connected. Away from your office, the warm embrace of reliable WiFi, and the power outlet under your desk, your best case scenario is a mobile hotspot and an ultrabook with enough battery life to last just about a day if you dim the screen. Worst case, you're downloading documents to work offline and hunting for an outlet at the airport so you can bank enough power to sustain productivity for the duration of your flight.
The NovaGo TP370 is a sleek convertible laptop built for professionals who don't have time to worry about the 'ifs' and 'whens' of getting work done on the road. It's part of a new breed of always-connected Windows 10 devices based on ARM. The NovaGo lasts up to 22 hours on a single charge, and support for Gigabit LTE allows you to work from anywhere without relying on dongles or finicky logins for an internet connection.
The beating heart of this beauty is the secret to its long-lasting life. Under the NovaGo's cool, gray exterior is Qualcomm's powerful Snapdragon 835 system-on-chip. It's the same small but mighty SoC found in today's high-end Android smartphones, including the Zenfone 4 Pro, but it's been harnessed to power a Windows 10 PC with incredible battery life and stress-free LTE connectivity.

More than meets the eye
The Snapdragon 835 packs a Kryo 280 CPU with eight cores in a 4+4 big.LITTLE arrangement designed to maximize efficiency while still delivering sufficient performance for seamless multitasking. The majority of tasks are handled by high-efficiency cores that run up to 1.9GHz, but the chip has four high-performance cores that can hit 2.45GHz with more demanding workloads. It's paired with up to 8GB of RAM and Windows 10 S, allowing you to skip between tomorrow's Powerpoint slide deck, year-over-year projections in Excel, and your overflowing Outlook folders with total ease. Local files are stored on up to 256GB of flash memory, and you can add an additional 256GB via microSD if want to keep more on your computer instead of in the cloud.
The NovaGo squeezes a 13.3" display into a portable 12.4" x 8.7" chassis, but it doesn't sacrifice comfort for compactness. Wide enough to accommodate a full-sized keyboard, it features a generous 1.4 mm of key travel, which limits the typos associated with shallower ultrabook keyboards that eschew depth for overall thinness. A fingerprint sensor built into the roomy trackpad offers secure login via Windows Hello, removing the need for long, complicated passwords.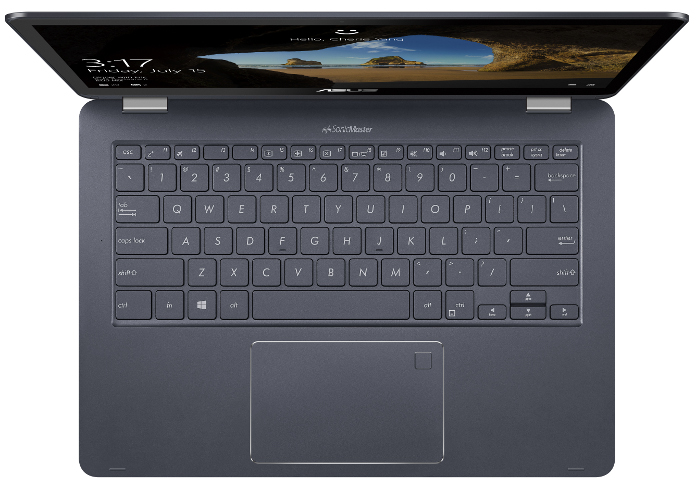 While the keyboard is paramount for productive work sessions, the NovaGo's 2-in-1 convertible form factor makes for a truly versatile companion. A durable, dual-gear hinge anchors the Full HD display to the base and allows the screen to flip all the way around for tablet, tent, and stand modes. That's great for getting work done in cramped spaces, like airplane cabins, and it's complemented by support for Windows Ink and our ASUS Pen, which adds an extra layer of functionality for annotating and more creative pursuits. A slim and elegant aluminum design makes this active stylus feel just like a real pen, so marking up documents or drawing out diagrams feels natural, and 1,024 points of pressure sensitivity detect the variances in each stroke. The display's sRGB coverage ensures every hue is represented in your sketches, and its wide 178° viewing angles keep colors vivid, even as you show your work off to others.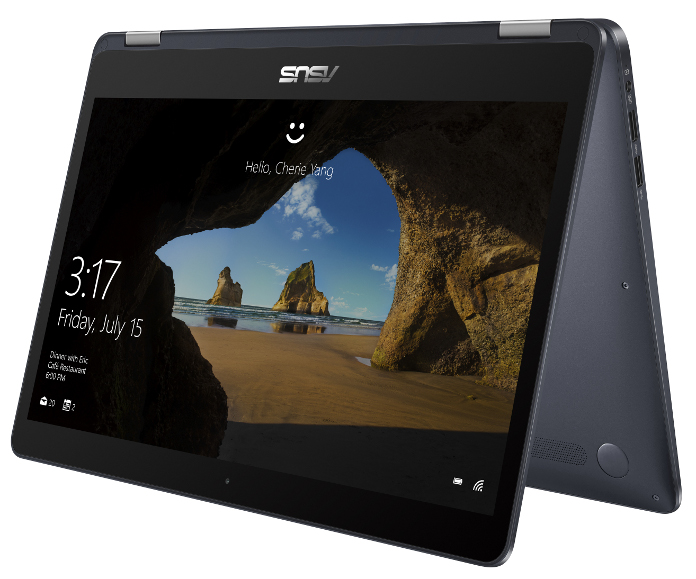 Stayin' alive
The NovaGo's ability to switch from tablet to laptop in an instant makes working anywhere a breeze, but it's the integrated X16 LTE modem that really seals the deal for working 'anytime, anywhere.' With support for eSIM on selected configurations and regular nano SIM on all models, you're never offline. Connected standby allows the NovaGo to receive emails, sync with the cloud, and update in the background, even while you're not using it. Instant On means your computer switches on in the blink of an eye, with no time wasted on signing in, connecting to WiFi, and retrieving new emails.
The integrated LTE modem offers download speeds of up to 1Gbps, so you probably won't miss WiFi at all. But if you find yourself without cell service, dual-band 802.11ac wireless ensures a reliable connection to nearby WiFi networks, including those on the less congested 5GHz spectrum.
The other half of this ultraportable, always-on equation is a battery that goes beyond a full day of work. The combination of ARM and Windows 10 S allows the NovaGo to stretch its 52Wh battery far beyond what's possible with a typical laptop. Unlike most ultrabooks, which pride themselves on battery life and strive to get you through a full workday, the NovaGo is rated for up to 22 hours on a single charge. That's 22 hours of actual screen-on work, not just idle time where the laptop is sitting there doing nothing. With standby time rated for over a month, you can toss it in your bag for an overnight trip without crawling under your desk to untangle and unplug your charger.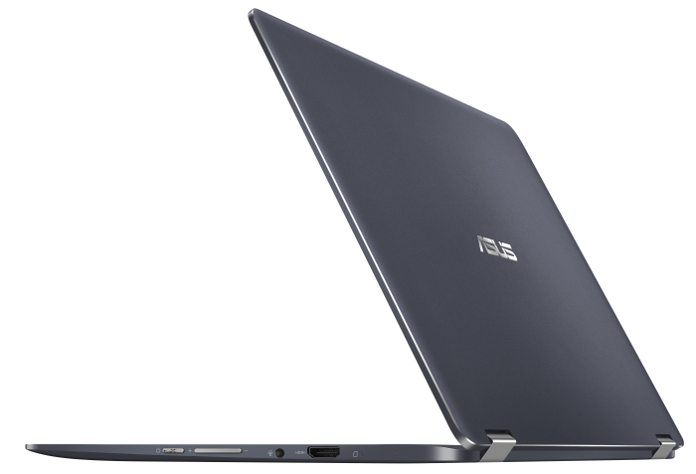 When you finally do run out of juice, fast charging will get you to 60% capacity in less than an hour. Our Super Battery technology is also available as an option in the settings menu. Charging a battery all the way up to 100% decreases its lifespan in the long run, so Super Battery stops short of a full charge to improve overall longevity. Super Battery is disabled out of the box, but switching it on can extend your battery's lifespan threefold.
ASUS NovaGo TP370
CPU
Snapdragon 835 SoC
Octa-core Kryo 280 CPU, 4+4 big.LITTLE, 1.9GHz+2.45GHz
GPU
Adreno 540
Display
13.3" IPS, 178° viewing angles
Resolution
Full HD 1920 x 1080
Memory
4GB/8GB
Storage
64GB/256GB UFS 2.0
Networking
Gigabit LTE by Qualcomm X16 modem
802.11a/b/g/n
2x2 802.11ac

Connectivity
2 x USB 3.1 Gen.1 Type-A
1 x Audio combo jack
1 x Nano SIM tray
1 x micro SD card reader slot (up to 256GB) 
1 x HDMI
1 x DC in jack

Weight
3lbs
OS
Windows 10 S
Price
Starting at $599
Go your own way
With Windows on ARM, blazing fast LTE, and relentless battery life all wrapped up in a polished package, the TP370 is the ultimate ultraportable for professionals on the go. Its 2-in-1 design and beautiful display facilitate smooth switching between emails at the office and Netflix on the plane, while support for Windows Ink and the optional ASUS pen offer the flexibility of pen-based input for taking notes, brainstorming, and even sketching. The NovaGo will be available in early 2018 starting at $599. Check the table above for more information on this ARM-based Windows laptop.