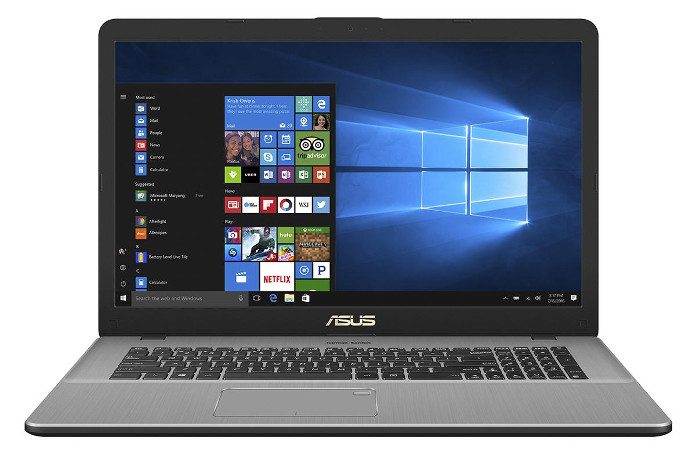 It's been just a few months since Intel launched its 8th generation of Core processors, and while the company is staggering the roll-out of its latest chips, the first ones out the gate represent a serious upgrade for consumer PCs and laptops.
Dubbed Kaby Lake-R, the initial wave of 8th-gen chips is designed for ultrabooks and slim computers. These U-series CPUs feature twice as many cores as their 7th-gen predecessors, and they represent the first time Intel has squeezed four cores into a 15W chip. Doubling up on cores improves performance for multithreaded tasks like content creation, compiling, and encoding. The boost finally makes ultrabooks a viable alternative to the bulkier 'pro' laptops favored by users with more demanding workloads.
Hot on the heels of Kaby Lake-R is Coffee Lake. Not to be outdone by their mobile counterparts, these desktop chips also add more cores, bumping mainstream Core i5 and i7 CPUs from four cores and eight threads to six cores and 12 threads. They're tailor made to chew through the kind of multitasking that cries out for desktop horsepower, like streaming gaming sessions using high-quality software encoding, or playing while rendering a video in the background.
The first ASUS PC equipped with an 8th-gen Intel chip was our premium ZenBook 3 Deluxe ultrabook, but we've since added these powerful new chips to an array of laptops and other machines with different form factors, styling, and price tags. At CES 2018, we've got the entire family on show, from high-end ZenBooks and convertible VivoBooks, to sleek and stylish all-in-ones and a hardcore ROG desktop geared for gaming.
Dress for success with upgraded ZenBooks
ZenBook 3 Deluxe UX490UA
As our flagship, the ZenBook 3 Deluxe was one of the first ultrabooks to adopt Kaby Lake-R when the chips came out this past fall. It's a showstopper on design alone, wrapped in bold blue aluminum with delicate gold trim and a beautiful 14" display, and it's a beast under the hood. Based on a Core i7-8550U quad-core processor backed by 16GB of RAM and up to a terabyte of solid-state storage, the new model handily beat the exact same laptop running a 7th-gen Core i7 CPU, lapping the older machine in tests that involved heavy multitasking.
ZenBook Flip S UX370UA
Made for creatives and professionals who need to stay productive on the go, the 13.3" ZenBook Flip squeezes a Core i7-8550U quad-core CPU alongside 16GB of RAM and 512GB of NVMe SSD storage into a chassis that measures just 10.9 mm thick. The Flip features a versatile convertible design with a unique dual-gear hinge that allows for smooth transitions between laptop, tablet, and tent modes. Support for our ASUS Pen active stylus lets you sketch and annotate with ease, and the tablet form factor is perfect for throwing into a briefcase or purse for taking notes at meetings.
ZenBook Flip UX461UN
The ZenBook Flip is the only device artists need. It features the same convertible design as the ZenBook Flip S, with a beautiful aluminum chassis in subtle Icicle Gold or Slate Grey. A little thicker at 13.9 mm, the UX461 puts its extra girth to good use with a Core i7-8550U and dedicated NVIDIA GeForce MX150 graphics. The 1080p NanoEdge display is bordered by ultra-skinny bezels that make the screen feel even bigger than its 14" diagonal despite being crammed inside a 13" chassis. Support for our ASUS Pen and its 1,024 levels of pressure sensitivity allow you to take notes and sketch with ease during meetings where typed notes just don't cut it.
ZenBook UX331UN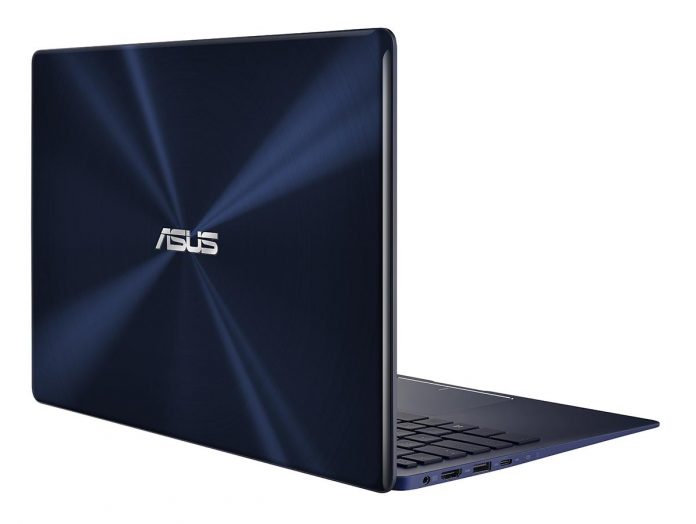 The deep blue chassis of the ZenBook UX331 almost matches that of the ZenBook 3 Deluxe, but this compact 13″ notebook has a secret weapon. Like the ZenBook Flip UX461, it pairs a Core i5-8250U quad-core processor with discrete graphics from NVIDIA. The discrete GeForce MX150 GPU gives you the boost you need for gaming and content creation, while Kaby Lake-R handles heavy multitasking with aplomb. The bezels on either side of the 13." display measure just 6.9mm and keep the entire footprint under 12.3" x 8.5". At just 2.5 lbs, the ZenBook UX331 is easy to tuck under your arm or throw in your purse.
Get to work with VivoBook
VivoBook Pro N705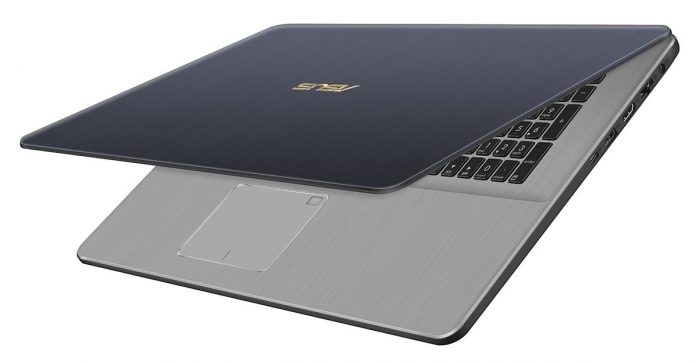 For 2018, the VivoBook Pro is jumping from 15" to 17" making it the perfect companion for anyone who totes their laptop to and from the office or class everyday. It has all the power you need for work and play, and is proof that you don't have to shop in the premium aisle to get top-of-the-line hardware. With the N705, you get the same Core i7-8550U CPU as our ZenBook 3 Deluxe, plus a discrete GeForce GTX 1050 GPU from NVIDIA to help out with heavy lifting for graphically intensive tasks like video editing and gaming. But the VivoBook Pro keeps things businesslike with an understated-yet-stylish aluminum chassis that blends in at the office. The expansive Full HD display allows you to work from anywhere without yearning for your desktop monitor, and the full-size keyboard complete with numpad and backlight makes late-night work sessions as comfortable as possible. It's got a bevy of ports for all of your favorite peripherals, including three USB Type-A ports, two reversible USB Type-C ports, and an SD card reader for transferring photos and files.
VivoBook S410
If the 17″ VivoBook Pro makes you a bit nervous, but you're hooked on the idea of a dedicated GPU, the 14″ S410 is the Goldilocks of VivoBooks. With a Core i7-8550U quad-core CPU and GeForce MX150 graphics, this diminutive laptop is a workhorse ready to accompany you anywhere and take on any task, from content creation to classwork. Built for productivity, it packs 16GB of RAM, a 512GB SSD, and a 1TB HDD. There's more than enough space for all your files, a few games, any photos you pull off your SD card, and even some movies if you're getting ready to take a trip.
VivoBook Flip TP510UA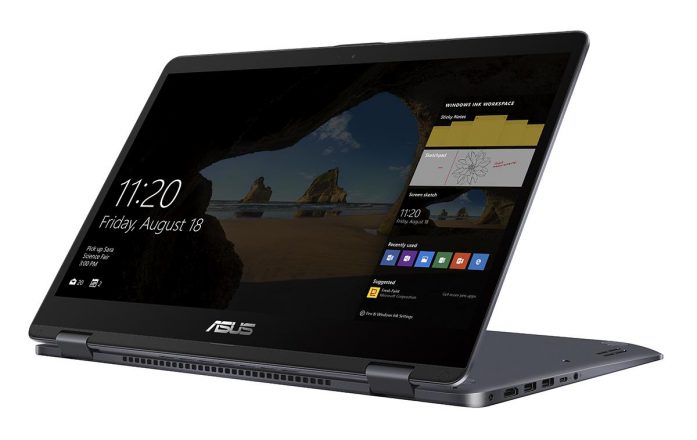 While most convertibles measure around 13″ or 14″, the VivoBook TP510 supersizes 2-in-1 versatility with a 15″ Full HD display that pivots on a durable hinge. The sprawling screen is a dream for presentations in tent mode or Netflix at night. Running the show is either a Core i7-8550U or a Core i5-8250U, with up to 16GB of RAM for seamless switching between quarterly slide decks in PowerPoint and massive spreadsheets in Excel. Though there's no dedicated GPU, Kaby Lake-R is more than capable of handling image editing and video encoding with its integrated graphics.
VivoBook S510UA
The VivoBook S510 is one of our top picks for affordable laptops, and upgrading to Kaby Lake-R with up to a 40% improvement in performance over last year's model seals the deal. An aluminum lid and brushed gold finish give the S510 a premium feel, while lightweight matte plastic on the bottom keeps this 15″ laptop light enough to carry around all day. With narrow bezels and wide viewing angles, colors in the display remain vivid even if you're sitting off to one side, and the backlit keyboard allows you to work in dark environments.
Destop power in a tiny package
Zen AiO ZN242IH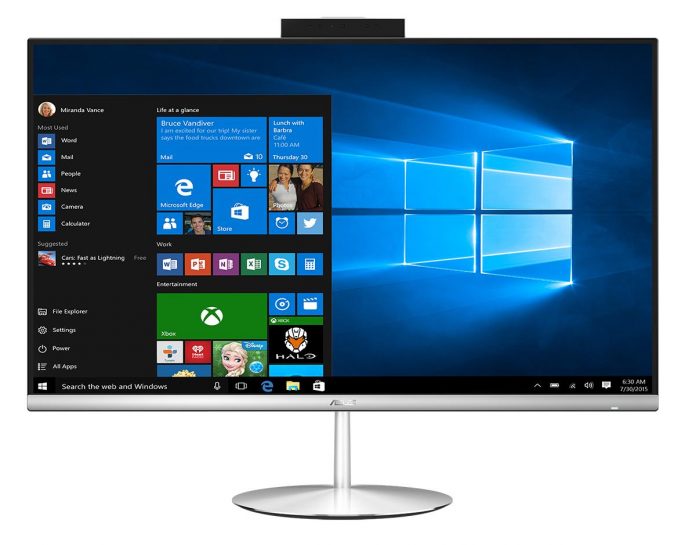 With its 2-mm bezels and low-profile stand, the 23.8″ Zen AiO ZN242 looks more like a monitor than a full-fledged computer. Based on a Core i7-8700HQ CPU and 32GB of RAM, this all-in-one has the power necessary for proper content creation, and GeForce GTX 1050 graphics are on hand for accelerating tasks, like rendering with lots of effects. Perfect for designers and content creators looking for a stylish computer that blends in with their decor, the ZN242's clean aesthetic lets your work take center stage.
Vivo AiO V241
Budget-conscious buyers don't have to turn to big hulking towers that sit stoically on the floor, taking up valuable space under your desk. Instead, they can opt for the Vivo AiO V241. Based on a Core i5-8520U processor with GeForce 930MX graphics, it's powerful enough for creative work and even light gaming when you feel like a break. The Vivo AiO 241 takes the gold styling of our VivoBook line and splashes it across the mouse, keyboard, and display chassis for a stylish look that's elegant enough for an office or dorm. The matte display and ASUS SonicMaster audio make for an immersive cinematic experience, and the multitouch screen means you can stash the keyboard and mouse in a drawer during movie time and still pause and rewind your videos with ease.
ROG Strix GL12
The newly announced ROG Strix GL12 is a Coffee Lake gaming desktop designed for esports. Portable enough to take on the road but powerful enough to serve as your full-time gaming rig, the GL12 is based on Intel's Core i7-8700K processor. Factory overclocked to 4.8GHz, the 8700K's six cores and 12 threads allow you to broadcast to an audience while you play, without suffering any slowdowns. The CPU is complemented by up to a GeForce GTX 1080 graphic card for smooth frame rates that can saturate even ultra-high-refresh monitors. A hot swap SSD bay lets drives slide in and out in without tools, or even the need to restart your computer, which makes it perfect for tournament environments.
If you're at CES 2018, all of our 8th gen PCs will be on show from January 9-12 in Las Vegas, NV. Be sure to drop by and say hi!
Don't miss out on the rest of our announcements from CES. You can read all about the newest ASUS tech for 2018 in this article.