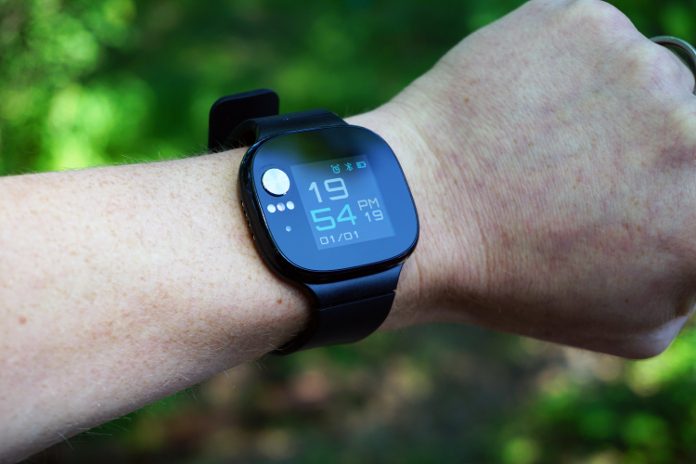 If you're looking for a fitness tracker to measure your steps or track workouts, the choices are numerous, but the options are more limited if you're looking for a wearable device that actually monitors your day-to-day health. According to WHO, one in five adults has high blood pressure. Hypertension contributes to roughly half of all deaths from stroke and heart disease, but most of us aren't keeping an eye on our blood pressure, and the majority of devices geared towards tracking blood pressure over time are the kind you put on to get a reading while sitting down and take off immediately. They certainly don't track sleep and exercise on top of that.
The new ASUS VivoWatch BP is made for monitoring your health as a whole. It was designed by a team with a background in medical engineering, is smaller than most wrist-based blood pressure monitors, and is made to be worn throughout the day. It's equipped with accurate blood pressure and heart rate monitoring capabilities that are backed by a powerful algorithm crunching the numbers on your health and offering tips for improving your lifestyle. The watch will track your health stats over time, remind you when you need to take medications, and help you gain a greater insight into how your body is responding to sleep and exercise.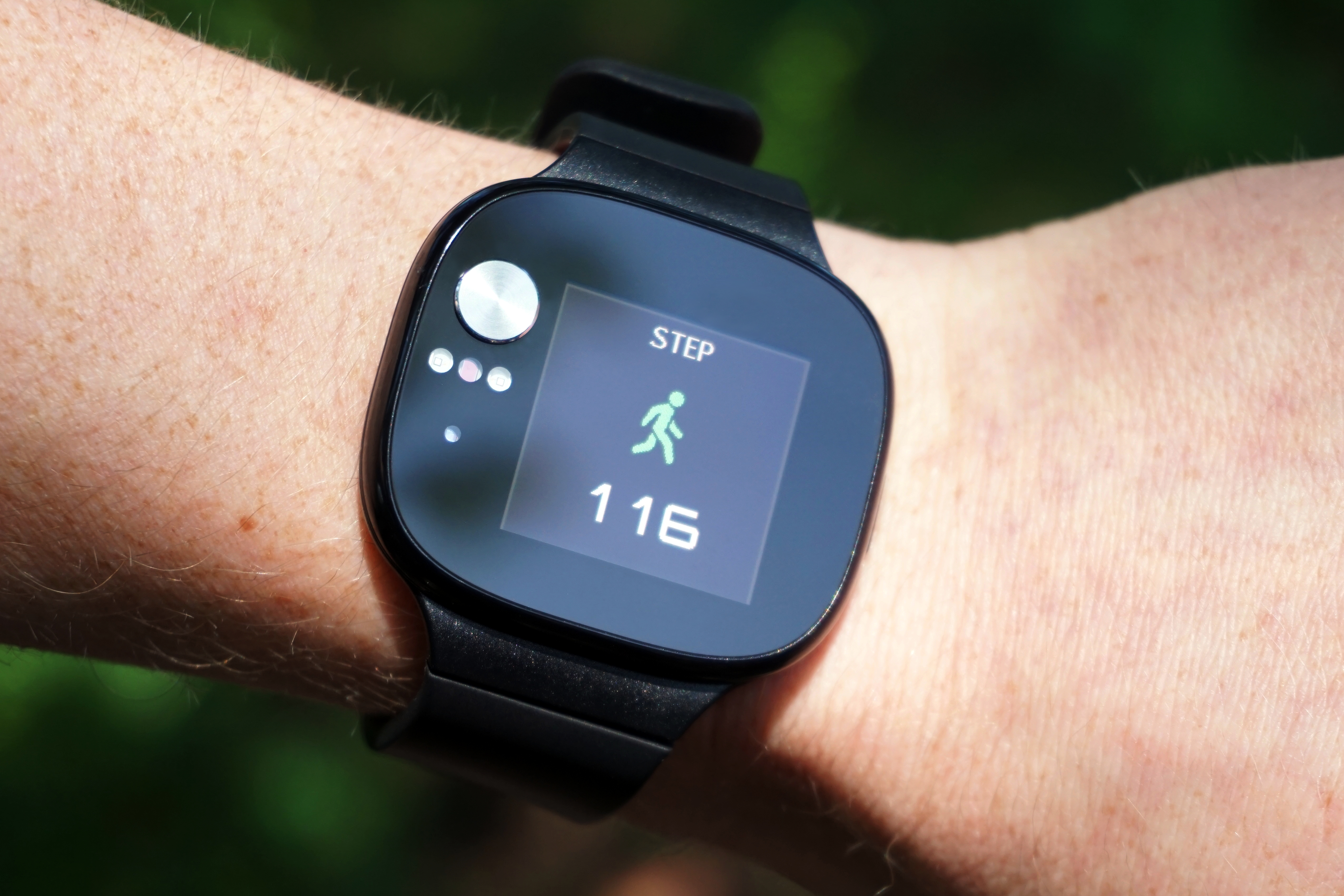 Continuous insight
It's all too easy to ignore your health, but you need to keep careful track of it, especially as you get older. Tracking exercise and counting steps is important, but having a steady stream of data can help you understand a lot more about your physical health.
The VivoWatch BP continuously records both heart rate and blood pressure and tracks trends over time, but you can also use it to take on-demand readings. Having a complete picture of your heart rate throughout the day allows you to not only compare your resting heart rate against your workout rate, but view how your body reacts to stressors, as well as calming events like meditation and periods of relaxation.
It has how many sensors?
The VivoWatch BP has multiple sensors to track many facets of your physiology. There's an accelerometer, dubbed the G sensor, for activity and sleep tracking, and we've included a trio of sensors to deliver accurate heart rate and blood pressure monitoring.
Two PPG sensors use optical imaging to detect heart rate, while a set of EKG sensors tracks blood flow using your fingertip and wrist. One of the PPG sensors is always on and provides the continuous tracking. When you need a real time measurement, the VivoWatch BP triangulates data from both the second PPG sensor and the EKG sensor for immediate, accurate readings. Pressing and holding the button on the side for two seconds and then placing your finger on the EKG sensor for 10 to 15 seconds will give you a reading of your blood pressure right there on the device's color display. You can check your heart rate any time by swiping left twice from the home screen.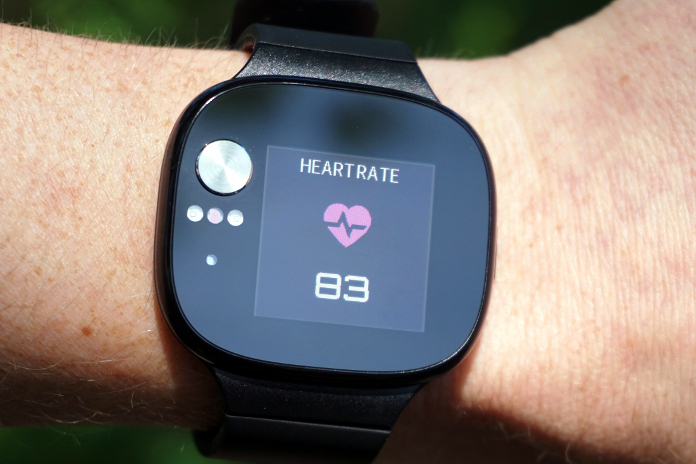 In the spirit of painting a more complete picture of your health trends, the G sensor is complemented by a built-in GPS chip to help monitor your exercise. The VivoWatch BP uses its accelerometer and Smart Tracking feature to determine if you are on foot or on a bike, so you don't need to worry about selecting your planned activity, and it will track your distance and speed during workouts in addition to your heart rate and blood pressure.
Because the GPS data is recorded on the watch itself, you can leave your phone at home, too. To take the GPS tracking to a new level, you can even share your location with loved ones using the ASUS HealthConnect app. A future update will also bring the ability to alert loved ones if there's a change in your vital signs.
Accuracy and algorithms
The VivoWatch BP runs on our custom KoodOS, and it connects to both iPhones and Android devices via Bluetooth LE, so you can monitor your activity with a handy app on your phone and keep all your data safely backed up remotely in Cloud Mode. The app also allows you to share your location with others and set medication reminders, but the smartest feature is ASUS HealthAI, which collects and syncs multiple data points to give you a clear picture of your health as well as offer suggestions for lifestyle adjustments.
We've spent the last three years developing the algorithm behind HealthAI. It pulls in current blood pressure information along with data on exercise and sleep duration and quality. Using this data, it's able to determine the causes of fluctuations or changes in your vital signs and make suggestions for lifestyle changes based on our database of previously tested volunteers. For example, as you lose weight over time, the ASUS VivoWatch BP can show you how your blood pressure is affected. It can also tell you if you're over-exercising and will offer customized suggestions for activity and sleep.
Comfortable and convenient
Of course, all these powerful features are valuable only if they're presented in a product that you'll actually want to use. We've taken great care to ensure that the VivoWatch BP is unobtrusive and attractive, and durable enough for everyday wear.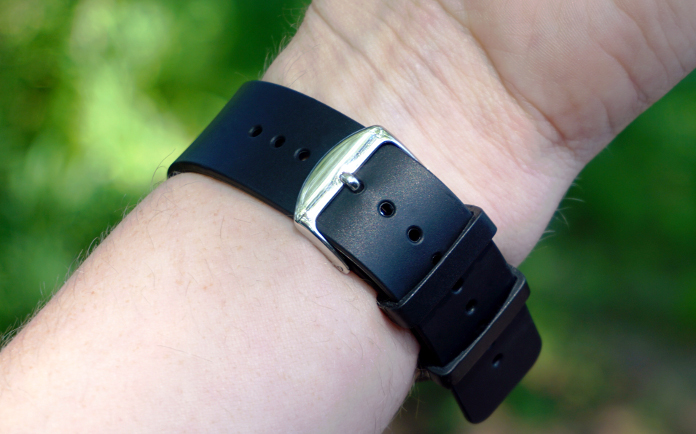 The medical-grade silicone strap is designed specifically to reduce allergic reactions on sensitive skin. That material is a natural fit for moist environments and sweaty workouts. The VivoWatch BP itself is rated IP67, so it's protected against dust and water resistant up to 1 meter for 30 minutes. That means you don't need to worry about damage if you're out on a long bike ride and it starts to rain.
The LCD display is large and in color so you can easily see information at a glance, but it's not backlit so you won't be bothered by it at night or while watching a movie in the theater. With a 28-day battery life, you don't really need to think about charging it, either. Just drop it in its convenient charging cradle once a month, and you're good to go.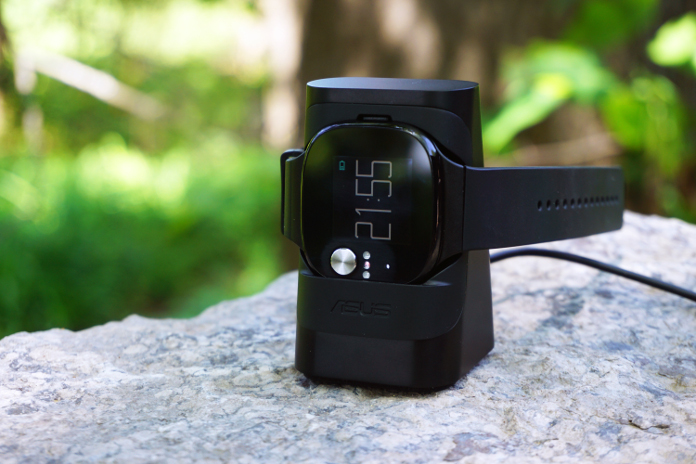 Built for more than fitness
Whether you're actively working to improve your health or just looking to keep a closer eye your vitals in between physical exams, the VivoWatch BP is the perfect wrist-mounted tool for the job. It's comfortable, low profile enough to stay out of your way while you go about daily life, and offers more insight into your body than typical wearables geared more towards fitness than overall health. The VivoWatch BP will go on sale in select regions this summer. Check with your local ASUS representative for information on availability in your country.
Check out our many other Computex 2018 product announcements. Skip over to this article for a summary covering the entire ASUS line-up at the 2018 show.