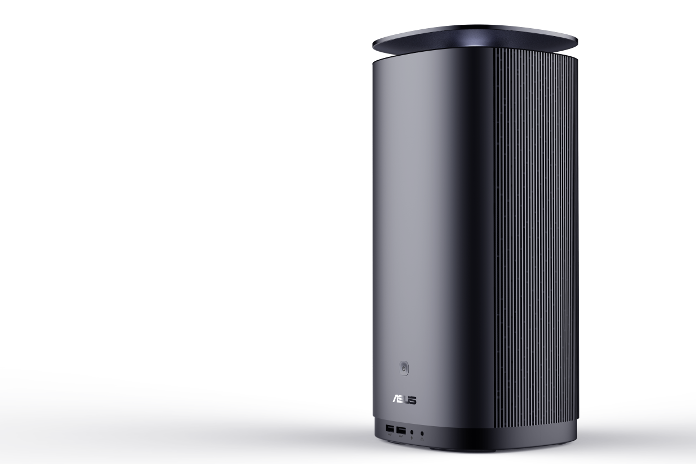 It's pretty easy to build a powerful workstation if you're not particularly concerned about size or design. There are plenty of cases out there made to house the most powerful components and all the necessary cooling required to sustain peak performance. But not everyone has room for a gaming-grade rig in their office, and the aesthetic of a big, hulking desktop is not exactly professional. It is possible to squeeze professional-grade performance into a sleek, sexy design, though.
At Computex 2018, in Taipei, Taiwan, we're offering a sneak peek of a mini PC designed from the ground up for professionals. The ASUS Mini PC ProArt PA90 is the product of research into what pros really want from their workstation. According to the content creators and creative professionals we spoke with, the holy grail is a quiet and reliable PC that's stylish but still maintains a degree of expandability for upgrades down the line.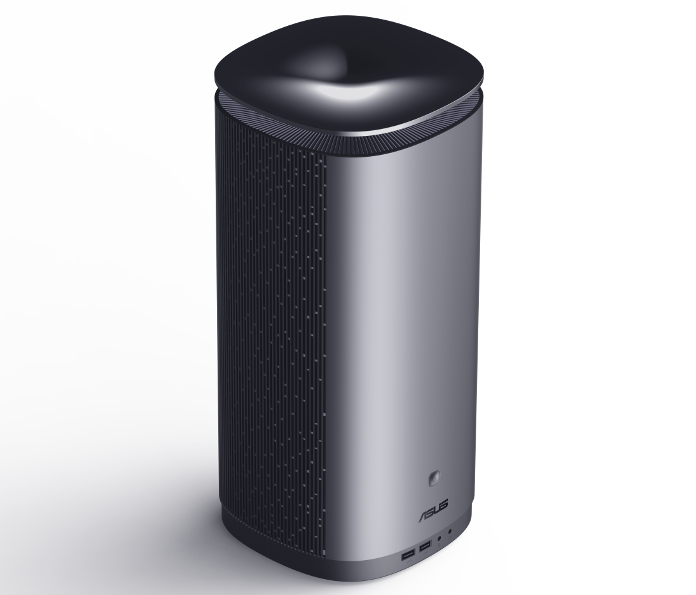 Based on a powerful Intel 8th generation Core processor and NVIDIA Quadro graphics, and with support for Intel Optane Technology for high performance storage, the PA90 checks the right boxes for raw power. The unique design will turn heads, too. Thanks to our decades of experience with motherboards, we were able to fit the PA90's parts into a compact and sleek chassis that looks more like a smart speaker than a computer.
The ProArt PC is small enough to sit on your desk, and its subtle aesthetic is designed to blend in with a variety of workspaces. Pair it with our newly announced ProArt PA34V curved monitor for the ultimate minimalist setup. The PA34V's stunning 34″ UWQHD panel is mounted on a gorgeous 1900R curve that extends the canvas into your periphery, eliminating the need to crowd your desk with additional monitors.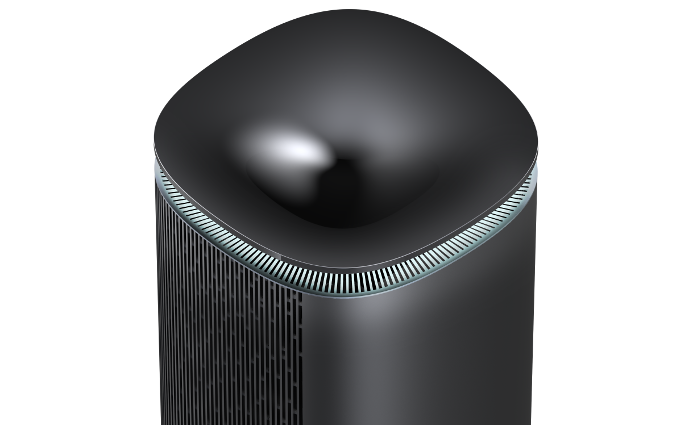 A subtle design is nothing if the acoustic accompaniment gets really loud when you're trying to work. We had to get creative to ensure adequate cooling inside such a small case, but the PA90 is quiet as a mouse and uses an innovative combination of vents and exhausts to stay cool when the system is under heavy load. We'll be sharing more about the cooling and how to gain access to the PA90's internal components closer to launch, so stay tuned!
Check out our many other Computex 2018 product announcements. Skip over to this article for a summary covering the entire ASUS line-up at the 2018 show.