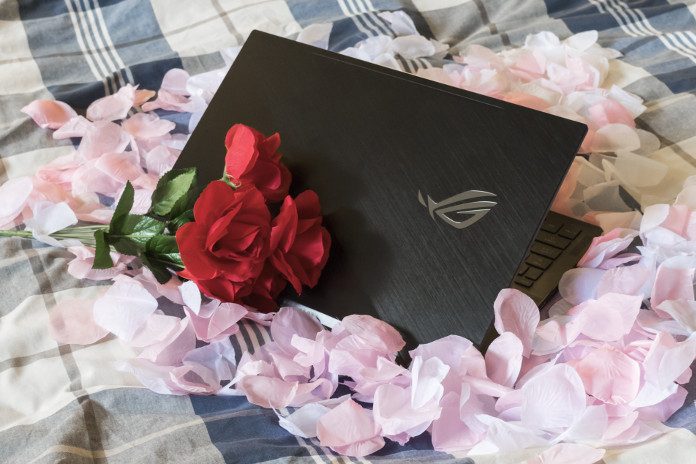 There's something in the air here at the ASUS offices. We spend our days surrounded by the hottest tech, and we're not supposed to catch feelings, but sometimes we can't help it. For Valentine's Day, the purest of all holidays, we're giving in to our urges. We've penned love letters to the gadgets that have stolen our hearts and set our pulses racing. And what is love (baby, don't hurt me), if you can't shout it from the rooftops? Read on for a glimpse of how we really feel. You might spot something for your sweetheart, too!
The ROG Maximus X Apex is a Z370 motherboard that can't be tamed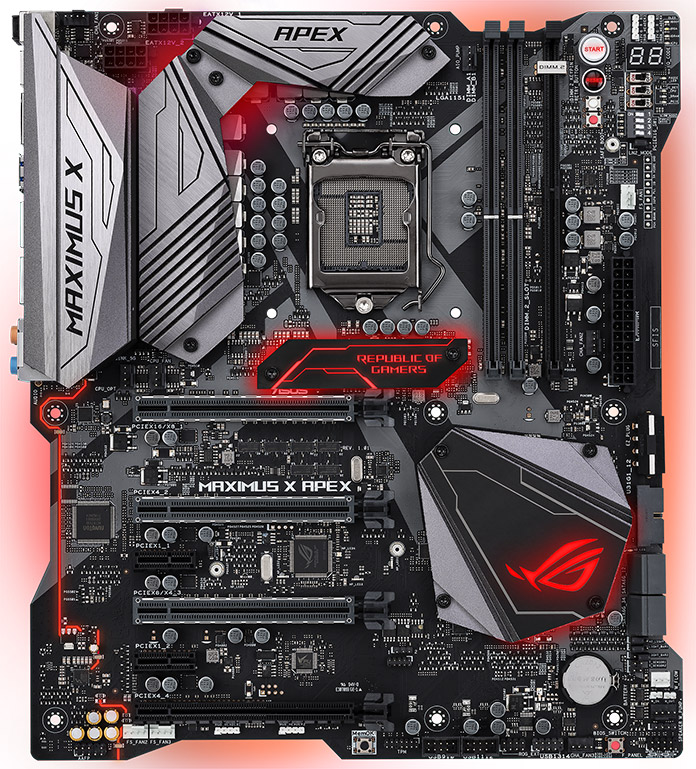 My mother warned me about motherboards like you. Your blatant disregard for stock frequencies might sound like an exciting way to lash out against authority, she said, but eventually I'd get burned. And she was almost right. You've overclocked me so far it's taken liquid nitrogen to stay cool. If I close my eyes, I can still feel the cold splash and smell the billowing smoke as gigahertz course through my veins. I've never felt as alive as I do out there on the edge with you.
Despite the aggressive cut of your Z370 motherboard, you're more professional than punk. That aloof swagger is backed by a stack of records that show you're the best in the world with Coffee Lake CPUs. Yet you're also so approachable and willing to take it slow as I learn the ropes. You always keep close watch over coolant temperatures and flow, and your one-touch auto tuner took all of the awkward fumbling out of our first time.
And now look at us, illuminated under RGB lights, my custom nameplate branding your body like I'm the one who tamed you. If only they knew.
The XG Station Pro external graphics dock is powerful enough to turn your work laptop into an animal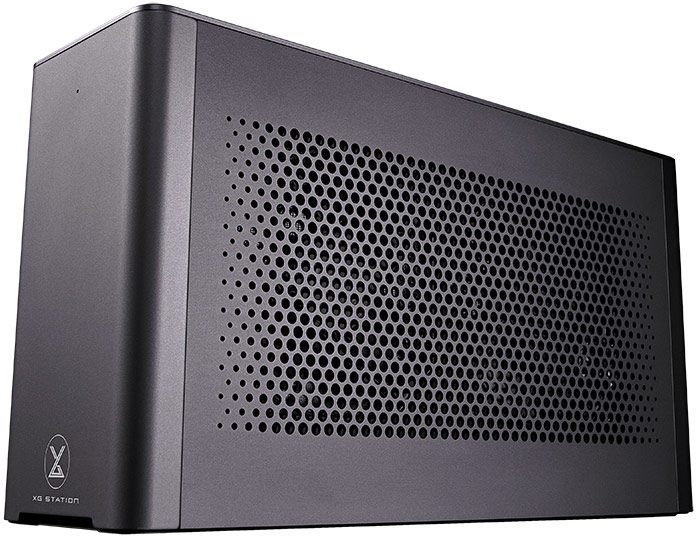 No one suspects our secret life together. They see my slim, ultrabook frame and think they know me: all mobility and no muscle, without what it takes for heavy lifting and serious gaming. But they don't have a clue, because I'm a whole different animal when I'm with you.
Although you keep me leashed with Thunderbolt 3, our electric connection puts your massive GPU muscles at my beck and call. They bring my most demanding tasks to completion much faster than I can on my own, and they're always ready for hardcore play.
You're nothing like those other meatheads that are just hopping on the external graphics trend. Your family has been pumping up laptops for a decade, and the pedigree shows in your impeccably tailored In Win suit and well-mannered acoustic tone. The glimmer of Aura Sync lighting that leaks through your stoic shell is the only hint at the brutish brawn within.
We have incredible chemistry, but you're not clingy and give me plenty of space. When I've had my fill, you don't mind if I unplug and leave, returning to my other life as a lightweight… until the next time we meet.
Feast your eyes on the ROG Zephyrus GX501's mesmerizing booty pop

I will never forget the first time we met. Just thinking about it gives me chills. There you were, wrapped tightly in brushed magnesium that showed every taut line and subtle curve, standing out like an athletic assassin dressed to allure. You instantly caught my gaze from across the room, and the rest of the world faded away as we locked eyes.
And then you did that thing you do, leaning back and lifting your chiseled booty in one perfectly smooth and controlled movement. You turned on the red light, literally, and you didn't raise your haunches just for show. Later, I'd learn this position is part of clever cooling that keeps your fans from screaming too loudly when gameplay gets hot and heavy. In the moment, I just stood there mesmerized and wondering if you were inviting a peek under your hood.
Your moves were even smoother up close, with a 120Hz G-Sync display pulsing in perfect harmony with GeForce GTX 1080 Max-Q graphics. You responded instantly to my every input, and I knew that night we were meant to be together.
I'm still in awe that you squeeze so much power into such a thin body. And even though I see it all the time, that thing you do never gets old.
Every day I try to convince myself that you're not the one for me. Deep down, I know it's true. For who I am, and what I do, I need more than an ultrabook. I tell myself you're not big enough. That your integrated graphics can't handle my workload. But the truth is, when I'm on the road, away from home, the insides of these hotel rooms all look the same, and I get lonely. One look at your vivid blue chassis, or the 14" Full HD display you squeeze into that ridiculous 13" body, and I forget about the ZenBook Pro waiting for me at home.
In those moments, all my doubts fall away. You'll do anything I want, I tell myself. Beneath your shimmering midnight blue exterior, you pack a Core i7 processor with four cores and 16GB of RAM. With Intel's Kaby Lake, you can render video or process images in the background while we get down to business. The dongle you bring with you adds more options for input beyond the two USB Type-C ports on either side of your 13-mm frame.
Even with all that power, you can do a full day of meetings without a breather to top up your battery. Sometimes we'll stop by the hotel to fast charge you, plugging you in for just under an hour to get you primed for an evening of entertainment. But no trip lasts forever, and each time I tuck into your rich brown sleeve I tell myself that you're not the kind of laptop I can make a life with. I go through all the reasons; I need a bigger display, a real mouse to wrap my hand around. And yet, I look forward to every trip, watching my calendar, counting the days until I can see you again.
Get your quad-core kicks for cheap with the ZenBook UX330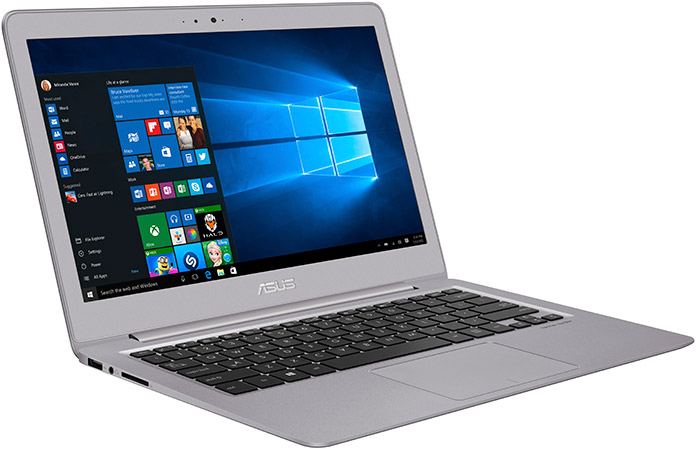 Before we met, I thought laptops like you were out of my league. Sure, maybe someday, if I had a better job, won the lottery, or grandma died. Maybe then I'd be rich enough for an ultrabook built on the latest tech with a lithe body and a sleek metal exterior. But I was young and broke, and I thought dragging around a clunky, slow slab of black plastic that creaked when I typed was part of growing up. Until I met you.
With dizzying concentric circles up top and palm rests brushed smooth below, it was love at first sight. But I was drawn to more than just your body. One glimpse of your spec sheet and I knew I wouldn't be able to stay away. With Intel's newest Kaby Lake R Core i5 purring away under the hood, 8GB of RAM, and an 256GB SSD that could turn you on in almost an instant, I walked out on my old computer without looking back. I handed over my $799 and lost myself in your 13" Full HD display, its matte coating holding my gaze even in the harsh and unromantic lights of the library.
But it was what was underneath your chic Quartz Grey clothes that really blew my mind. I had never been with a quad-core ultrabook before and you taught me that I am more than the boring day-to-day. While my last computer groaned under the load of Powerpoint and Chrome, your four cores and eight threads sliced through heavy multitasking sessions without breaking a sweat. I learned that I liked a lot of different things my last computer just refused to do, like tweaking photos and editing high definition video.
Our fling was brief. I graduated and traded you in for an office job and a desktop. But when I power down that PC at night, I can't help but think about how we spent whole days frolicking around town, unplugged and pretending there was no one else but us.
| | ZenBook UX330UA-AH55 |
| --- | --- |
| Price | $749 USD / $999 CAD |
| Availability (USA) | Amazon |
| Availability (Canada) | Amazon |
The ZenBook Pro UX550 is just as playful as it is professional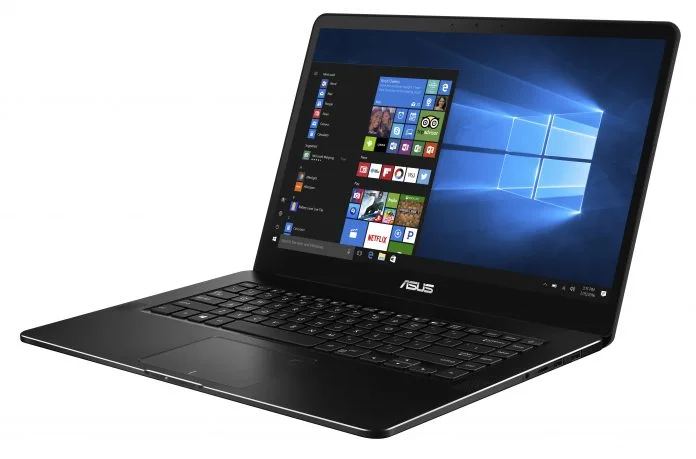 You were the last person I expected to end up with. Don't take that the wrong way, I just usually have a rule about office romances. But even though my intentions were entirely professional to start, it was impossible not to notice your sculpted body and brushed aluminum suit. More than just handsome, you're distinctively dapper in a sea of grey lookalikes with little personality.
You're a consummate professional, effortlessly blitzing every project that crossed your desk, from preparing presentations to editing videos to designing digital assets. And you get along so well with others thanks to a diverse port payload that includes HDMI, Thunderbolt 3, and two flavors of USB. I just always assumed you were only interested in work.
No doubt emboldened by a couple of drinks, I guess my curiosity got the better of me after the holiday party. I suggested we try a game, expecting to be rejected, but before I knew it you were pumping out 60 FPS in Overwatch as I watched and grinned gleefully. Your Core i7-7700HQ quad-core CPU is backed by a powerful GeForce GTX 1050 Ti GPU, and you know how to use it. We played until the sun came up, exploring Doom, GTA V, and all my other favorites. Then we went for breakfast and managed to behave just long enough to catch up on email before I dragged you home for another round.
That's probably what tipped everyone off. I never took my laptop home before you, and it's not like we've been doing extra work. But they can gossip all they want, because I'm still giddy that someone so mature and professional can be so much fun.
We can't tear our eyes away from the Designo MX32VQ's curves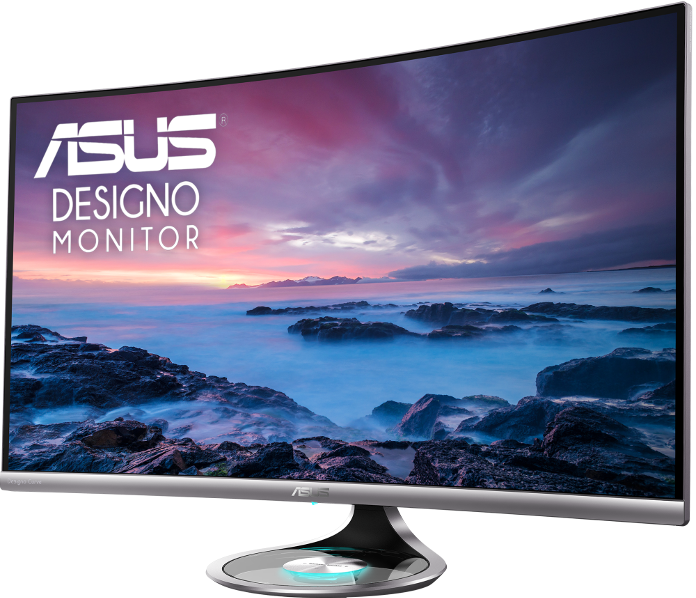 I've never thought of myself as a 'look but don't touch' kind of girl, but all that changed as soon as I saw you perched on my desk. Your expansive 31.5″ WQHD panel is enough to catch anyone's eye, but it's your gentle 1800R curve that drew me.
I thought I was blinded by your lines—that there was no way you could look just as good doing work at my desk as you do when we're settled in for some Netflix and chill with your Harmon Kardon speakers. But your wide 178 degree viewing angles are proof that it's not just me. You really are spectacular from any vantage point.
Since we got together, your 125% sRGB coverage has made my dreams more colorful than ever. But even when you're showing off something simple in black and white, you're a cut above the rest. Your 3000:1 contrast ratio ensures you stand out with inky, moody blacks and your whites are as pure and bright as the driven snow.
Lots of monitors detract from their allure with bulky bezels, or opt for flashy designs out of insecurity. Not you, though. You keep it simple. Like all angels, you've got a halo, although you keep yours a little lower than what I've seen in the bible. It glows softy from your elegant stand, setting the mood for when we get together, and pulsing to the music when I lose myself in your beauty.
Tag team your home networking with AiMesh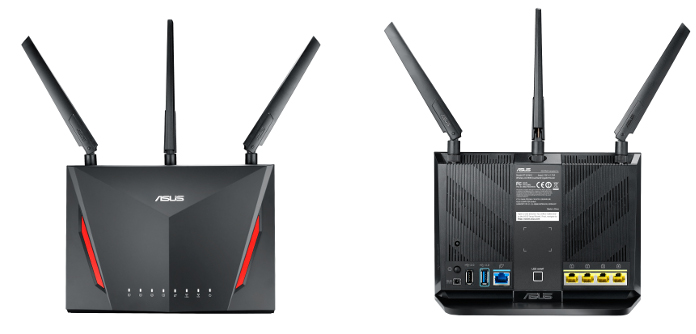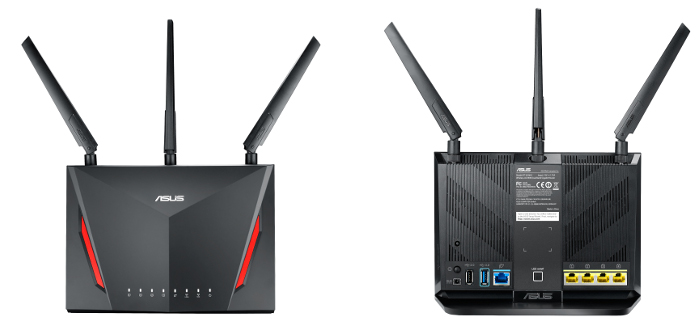 To be honest, I was never truly happy with just my old router. Sure, it was great on its home turf in the bedroom, and it gave good signal in the living room. But it couldn't keep it up in the kitchen, and forget about getting any in the yard.
A mesh network looked like the perfect solution, but they seemed vaguely cultish, with no freedom to fraternize outside of the sect. They all required starting over from scratch, and I didn't want to throw away my existing router. Then I met AiMesh, which lets me add routers to my existing setup to create a custom mesh under one roof and SSID.
Doing something so unconventional was scary at first, but we started gradually, adding a new RT-AC86U to complement the old RT-AC1900 in the bedroom, and later an RT-AC68U around back to cover the yard. With a growing collection of compatible routers to choose from, I was able to find the perfect ones to fit into our new, not-so-nuclear family. Now I get good WiFi in every room of the house and every corner of the property; the routers seamlessly hand me off as I roam, ensuring my connection never goes down.
With a variety of potential nodes to suit different settings, my AiMesh can change and grow as my appetite dictates. But I haven't forgotten that my first love was the one who started it all.
The ZenFone 4 Max can go all day and all night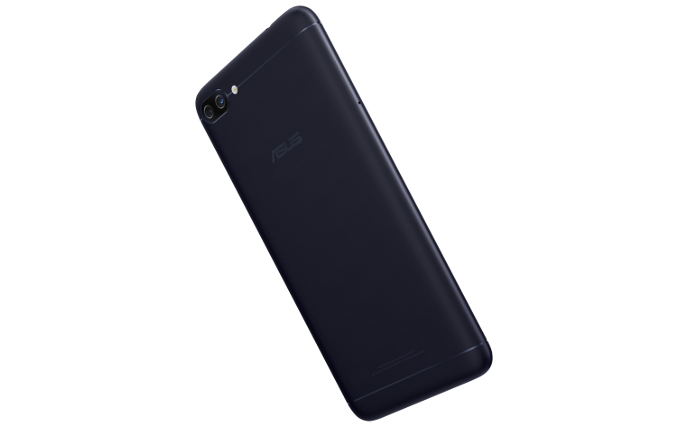 The first night we spent together, I thought it was a fluke. I couldn't explain how you still had so much energy. Even as I fell into bed, you still had more to give. Almost full battery, your status bar assured me. I wondered was it was because I'd kept your 5.5" screen dimmed all day long. I didn't want to tire you out before bed, and most of my old phones made it clear pretty early on that they weren't in it for the long haul.
The next day, fully recharged, I said I wanted more. I bossed your Snapdragon 430 SoC and 3GB of RAM around and made them work harder to satisfy my needs. We listened to music at gym together, watched videos, and played games, even though I should have been at work and ignoring you. You were always on the lookout for new email, and you even dialed into all of my meetings. I forced you to talk to all of my friends, and slid my finger across your sensor every 15 minutes to check Instagram and Twitter.
Come evening, I was starting to get tired, but we rallied for dinner. I had you find us somewhere to eat, and navigate the way there. For the entire evening, my friends I were relentless in our requests for pictures. We took selfies, and made you work that second wide angle lens in the back to capture photos of the whole group.
I was sure you'd be done by midnight. You summoned us an Uber once I admitted defeat. You were at 60%, your 5000mAh battery barely ready for a nap. Even four months later, I still can't keep up with you, but I don't try anymore. Instead, you're the last one I see before I close my eyes, and the first one I reach for every morning when I wake up.
Lose yourself in the ZenFone AR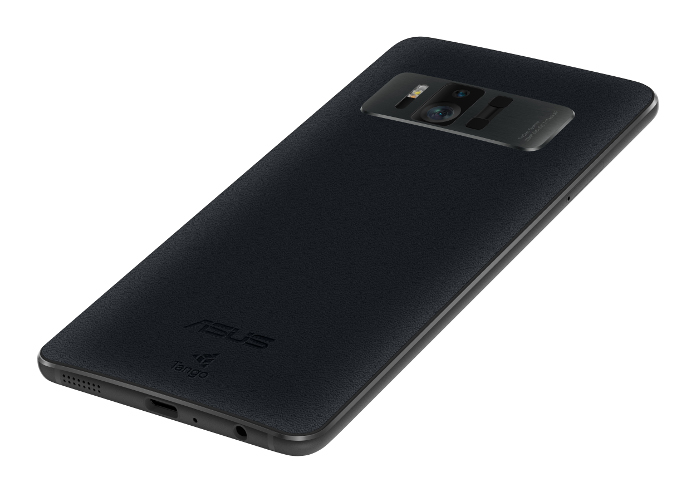 I'll be the first one to admit we took things too fast at first. You tried to Tango, but the crowd couldn't keep up, and the band changed tune to let everyone else dance. You were ahead of your time, and it sucks that you never got your chance to truly shine. But you know what? Things turned out just fine.
You took things in stride and never left my side, and now I can't imagine being with anyone else. I've lost count of how many hours I've spent just staring at your high-resolution AMOLED display, whose luscious colors and bottomless blacks make the world at least look like a better place. And when I want to Daydream, you shutter the outside world and transport me to virtual realities I've never even imagined.
Getting through my day-to-day is so much faster and more efficient with you at the helm. Your former flagship Snapdragon 821 CPU quickly completes tasks and eagerly switches gears as I bounce between messages, documents, and everything else. Your expandable storage carries all that I need, so there's no waiting on the cloud, and dual unlocked SIM slots mean you're never too tied down to travel.
Sometimes I find myself flipping through the pictures we've taken on our trips together. Your premium 23MP sensor and f/2.0 aperture capture every moment in vivid detail, and your manual mode puts me in complete control of each shot. But I don't need exotic adventures or grandiose gestures to appreciate who you are. You make even a mundane night on the couch the only place I want to be.
The ROG Claymore mechanical gaming keyboard is satisfyingly loud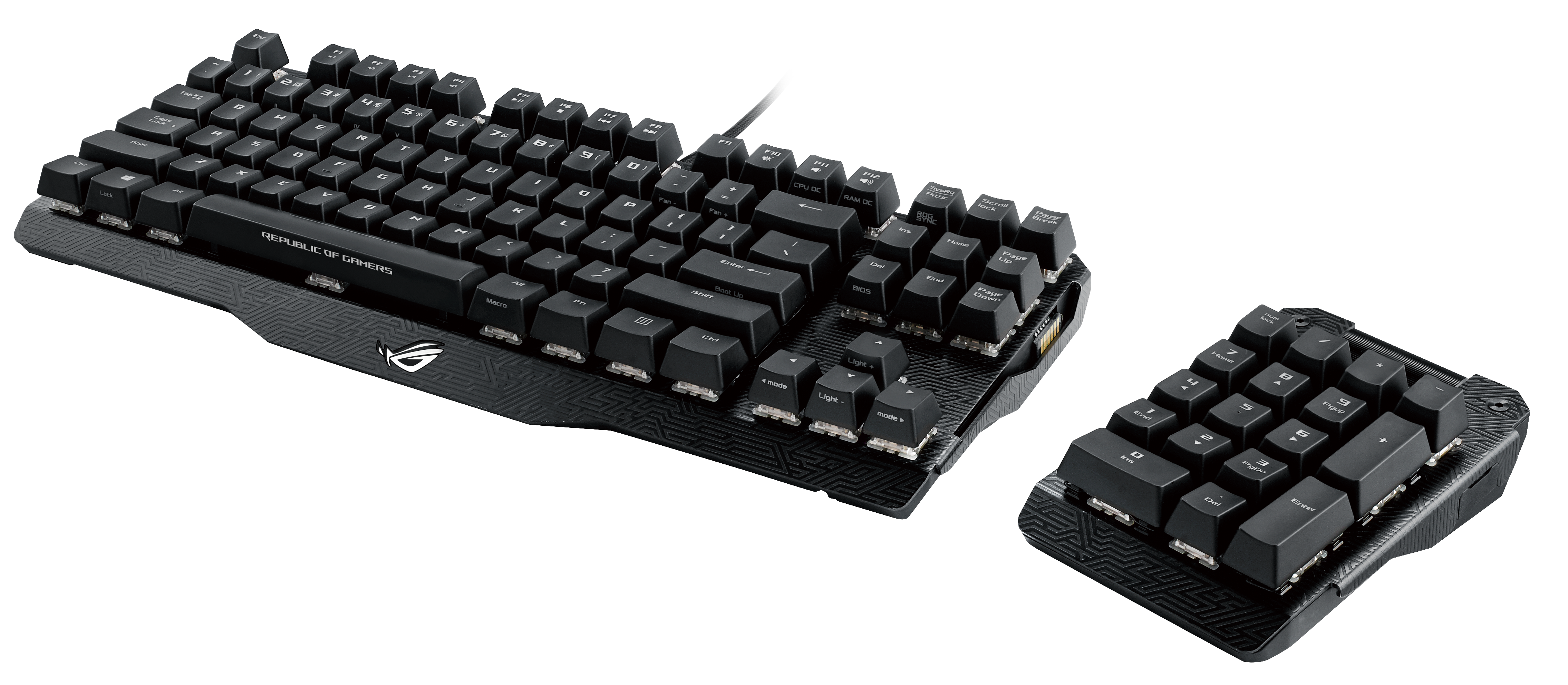 Before you, all the keyboards I was lucky enough to lay my hands on were strictly conventional and entirely one-dimensional. Even the ones with flashy game were content with the same position day in and day out. When I wasn't bored to death, I was appalled by their inability to adapt.
Then you introduced me to the liberating wonders of a flexible layout and versatile attitude. You go both ways, mounting your numpad on the left or right of a tenkeyless core, and you can even go without, riding solo into battle. Variety keeps our relationship interesting, but it's not just changing positions. With programmable per-key lighting, you'll wear whatever accent colors I want, and customizable macros mean I only have to show you the right moves once for you to execute them flawlessly every time.
Even now, as I'm typing this, I can't help but close my eyes and savor every stroke of your Cherry MX mechanical switches. My fingers dance across your deck with a satisfying rhythm that keeps my housemates up at night. They don't understand the special bond we have.
The VivoBook S510 will be your first great love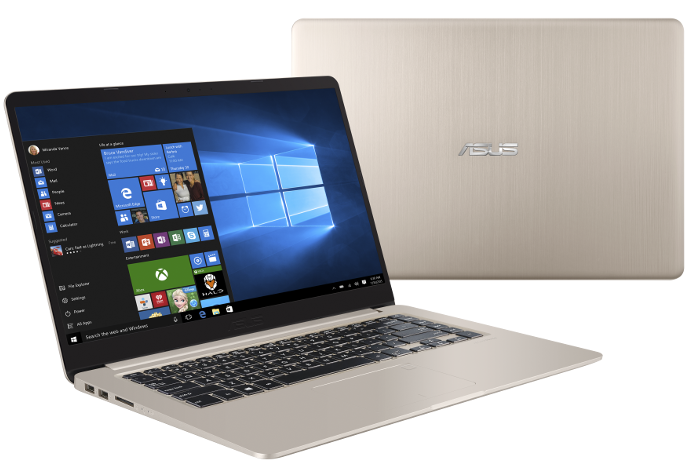 It's been almost a year since I first spotted you across the crowded convention halls at Computex, and I can still hardly believe you're mine. A whole year of tucking ourselves away in the farthest corner of the classroom, pretending we're studying, and every day you find new ways to keep me entertained.
I knew there was something special about you the moment you were announced. Everyone was talking about your sister, VivoBook Pro N580. She didn't give them much choice, really. Your sister's kind of hard to ignore, but the way she was telling anyone who would listen all about her discrete GPU and desktop-class CPU was so… Obvious. Like, we get it, you play games!
Even I'll admit I couldn't help but check her out at first, but you can't judge chemistry on spec sheet alone, and once I met you, I was smitten. Not everyone can pull off an all-gold outfit, but with your wispy hairline etchings, you manage to look dressed up and dressed down all at once. Your bold 15.6″ display is sandwiched between two razor-thin bezels, and it's got a matte coating that ensures not even the sun outshines you. All my friends go crazy for your screen's wide 178 degree viewing angles (they'll deny it if you ask them, but I catch them staring at us when we sneak in a game of CS:GO at lunch).
With your Core i7 CPU and 8GB of RAM, we spend a lot of time on school work during the day. Your 128GB SSD makes sure all my most important apps and files open in a flash so we can get through all the boring stuff as quickly as possible. Once night falls, we settle in with your 1TB HDD for our regular movie marathon. I usually fall asleep before you do, and we end up having to fast charge you in the morning before we rush out to class.
I know they say young love doesn't last forever. My parents tell me that after school is done, I'll want a thinner, lighter model. An ultrabook worthy of the big important job they're sure I'll snag once I graduate. But I think they're wrong, VivoBook. I think we might really be meant for eachother.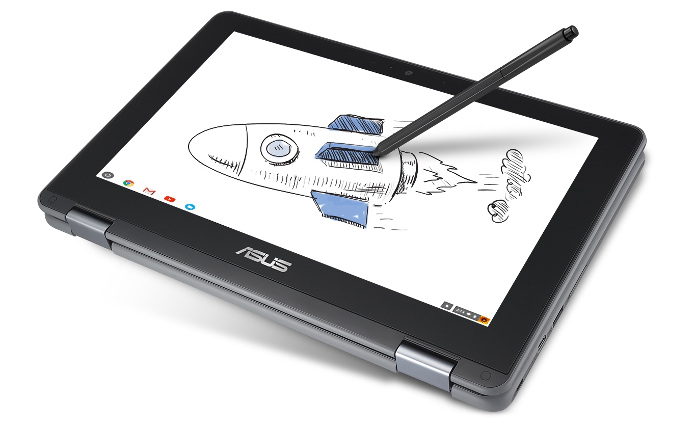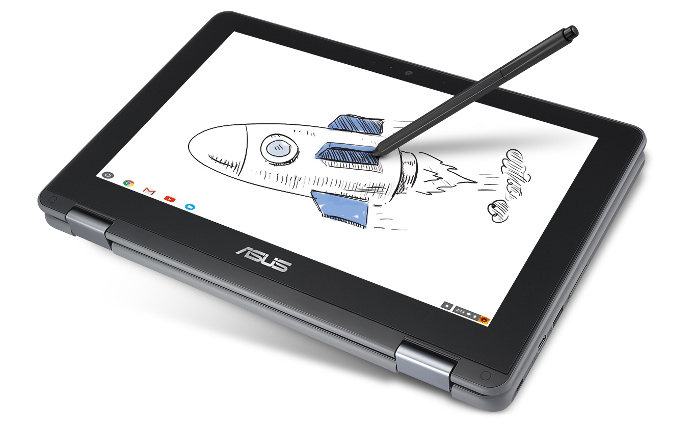 Will you be my Valentine? I like it when we hang out at school. We read and draw and play. Sometimes we take pictures and make movies and talk to people across the world. You always have the right answers and never need a nap during the day.
I like that you're so tough. You don't break when there's an accident, like that time I spilled my juice all over your keyboard, or knocked you off the table and onto the floor. Except for when Tommy's dog almost ate you. They had to operate in the computer room to bring you back to life. I watched them take you apart with a screwdriver and replace your broken bits, but now you're as good as new. I'm sorry I let Chopper get you. I thought he just wanted to smell.
Your Chrome OS never gets the blue screens that make my parents swear. It's all I need for school, and now with Android apps, there's so much more we can do. My teacher says I'll outgrow you eventually, but I hope I never do. You're just the right amount of computer to keep me out of trouble.
The ZenWatch 3 is the one that got away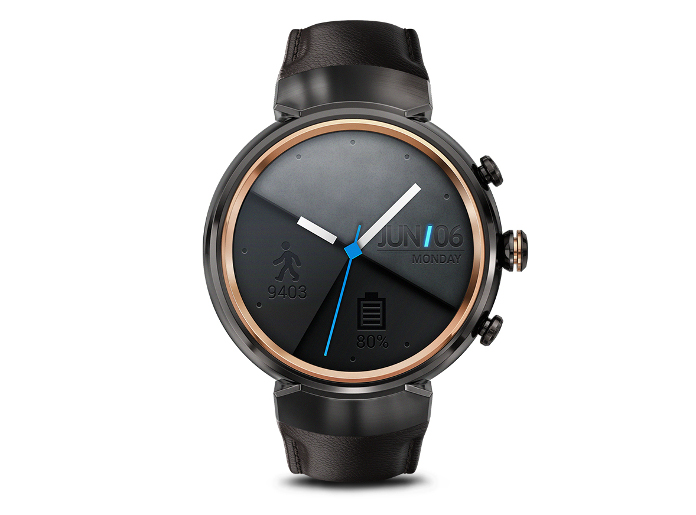 They say you don't know what you've got until it's gone, and these past few months without you have proved that you were everything I didn't know I needed. Stylish and smart, you brought out the best in me: I was on time for everything, and I never missed a call. You got along great with my phone too. As soon as I paired you guys, you two were inseparable. Together, you helped me find my way on the darkest nights in the sketchiest parts of town, and you nudged me in the right direction as I ran new and unfamiliar trails.
I still feel guilty about how we left things. Looking back, I know it must have seemed sudden for you, but I want you to know it wasn't your fault. My physiotherapist told me running was bad for me, and I foolishly believed that our love was not strong enough to evolve past that. Bitter and hurt, I tossed you aside and tried to forget you existed. More fool me, though: when I tried to go back for you, I couldn't find you anywhere.
I still miss you, though. My wrist feels naked without your supple leather band, and life is that much duller without the subtle gold sparkle that makes your face shine each time I tap for the time. Each night, I listlessly scroll through the endless notifications that I missed while my phone was on silent. I'm late for appointments with that damn physiotherapist, and every time I squeeze my ZenFone into the dash mount in my car, I wonder if I'll ever know the quiet comfort of wrist-based turn-by-turn navigation again.