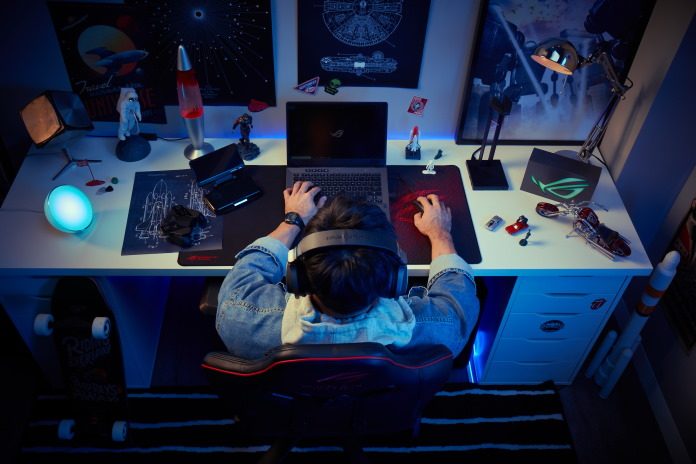 Raising kids is a full-time job, yet it's often done by folks who already have a full-time job. While you're juggling work obligations, maintaining a house, and all the other demands of modern life, you've got the kids to think about. And they have needs. They need to socialize. They need to learn and grow. They need temporary escapes from the confusion and anxiety of the world around them. Have you thought about getting them a gaming laptop?
Your teenager might already consume the Twitch streams and Let's Plays created and shared by gamers around the globe. An ROG or TUF Gaming laptop will pull them off the sidelines and give them the tools to be active participants and producers. It'll let them hang out with friends in their favorite games and overcome challenges together. They can explore the rich educational opportunities that the PC community provides. And they can create and share their own videos, develop their own games, and create their own art and music.
Social, creative play for kids of all ages
When the walls of your family room start to feel like they're closing in, your teenager will gladly step into the broad horizons of today's virtual gaming worlds. The PC gaming catalog is practically endless and covers any genre or gameplay style that you can imagine. Options range from lavish AAA spectacles to beloved classics. Many are free, like the popular battle-royale shooter Fortnite. Others are available for a low monthly cost, like the massively multiplayer role-playing game World of Warcraft (yes, it's still popular!). A game like Minecraft can capture your child's imagination for years thanks to its sandbox gameplay and a vibrant modding community. Whether your teen is an armchair general, role-player, digital gladiator, or relentless explorer, there's a PC game waiting to give them an escape into another world.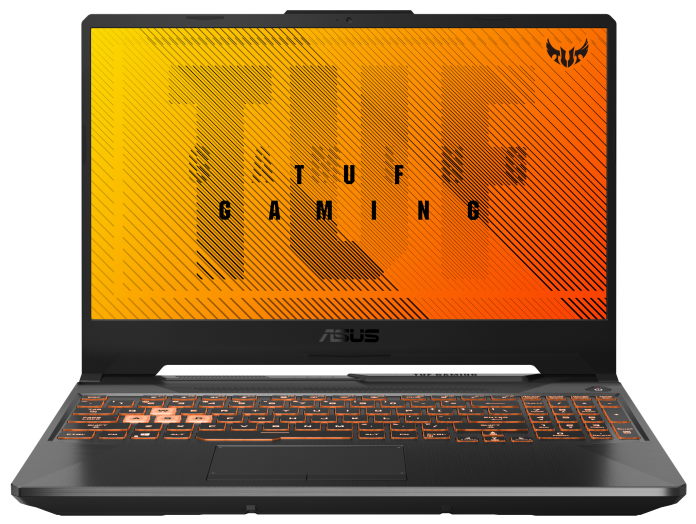 For a teenager's first gaming laptop, the TUF Gaming A15 is a great starting point. It pairs one of AMD's latest processors with an NVIDIA GPU ranging up to the GeForce RTX 2060. The one-two punch of processing power provided by these chips can knock down frames at the display's native 1080p resolution in just about any game you might load up. Today's popular esports titles like Apex Legends, Fortnite, Rocket League, and Overwatch are fast-paced and competitive, so we rig out the A15 with variable-refresh-rate displays that can run as fast as 144Hz.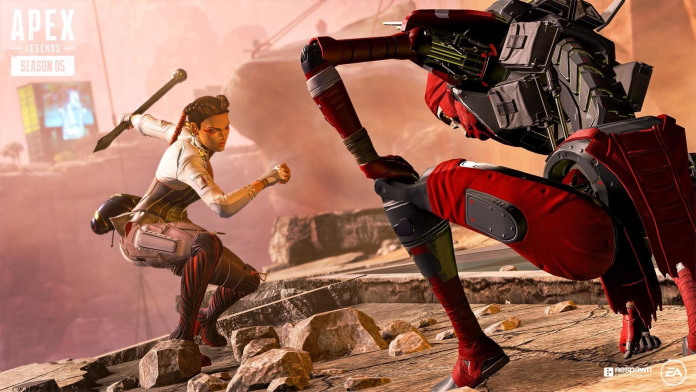 Image source: Gamesplanet
You might be hoping that this laptop will handle your child's PC needs all the way into college. The TUF Gaming A15 is built to go the distance. Models with a 90Wh battery can survive 8 hours of web browsing, so they'll easily handle a day of school before being plugged in for a gaming session in the evening. Its self-cleaning cooling system diverts dust away from the system so the system can perform up its full potential over the long term. The A15 even meets MIL-STD-810H standards for vibration, short drops, and extreme temperatures and humidity, so it's capable of handling the incidental bumps and jostling that accompany daily trips in a student's backpack.
Turn that gaming obsession into game development
For some, games are a way to relax with friends after school or work. For others, gaming is a form of self-expression. They develop the characters, create the visual assets, and write the stories that the rest of us get to experience. Game development might seem like a far-off goal, but the reality is that there are excellent tools that kids can use to get started.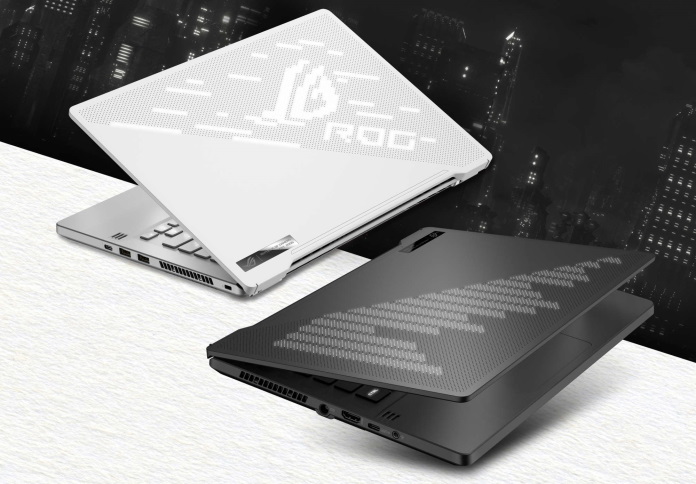 If your teen is going to work with professional-quality game development software, they'll need hardware that can keep up. Our new ROG Zephyrus G14 features AMD's Ryzen 9 4900HS CPU. This eight-core, sixteen-thread chip is fresh off the press and upends all sorts of expectations about how much performance you can pack into a slim, portable laptop. The single-threaded grunt and multithreaded muscle it provides will make light work of the diverse tasks that accompany game development. Its partner is an NVIDIA GPU ranging up to the GeForce RTX 2060, a unit that excels in high-fidelity gaming and GPU-intensive workloads alike.
Teenagers typically don't tie themselves down to one desk. They make themselves at home all over the place, from their bed to the couch to the homes of their friends. The Zephyrus G14 is a ready-made partner for teenage wanderlust. It's one of the very few gaming laptops on the market to pack such powerful components into a 14" chassis, yet it does so without compromising thermal performance or battery life. In our tests, it's good for up to 9.5 hours of web browsing. It's only 17.9mm thick, so it'll easily fit into a backpack, and because it's just 1.6kg, it won't weigh things down.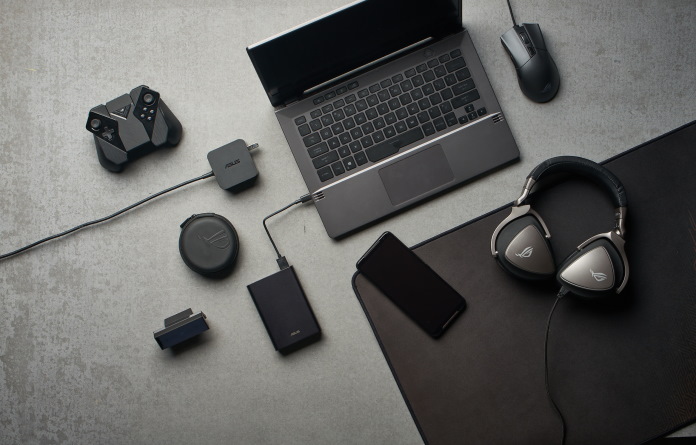 There are a variety of software tools that teenagers can use to start designing their own games, and they're often discounted over at Humble Bundle. Options range from toolkits to make your own classic JRPG-style game to coding tutorials focused on game development. Pretty quickly, your teen will find they need some custom-made visual assets to share their vision with the world, and the PC platform really shines in this arena. They can cut their teeth on the software that professionals use, like Adobe Photoshop, or turn to a variety of fully-featured free alternatives like Inkscape or paint.net.
For a teenager who's particularly passionate about the artistic side of game development, consider picking a Zephyrus G14 equipped with a high-resolution WQHD display. It's Pantone Validated to reproduce accurate colors, and the increased pixel density will help them fully realize their creative vision. Alternately, we provide a Full HD display option with a speedy 120Hz refresh rate that's ideal for fast-paced competitive games.
When your teen is ready to turn the corner and start building their own game from the ground up, Unity is a great tool. With Unity, they can develop games for many platforms, including Windows, iOS, and Android, and they can get started with very little coding background. While gaining knowledge and confidence with coding, they'll find the Zephyrus G14 an able partner all the way from their first coding experiments to the complete projects that they share with the world.
Hand your teen the tools for professional-quality art and music
If your kid has a talent for art or music of just about any kind, a gaming laptop will let them take that talent in bold new directions. It's one thing to snap some pictures with your phone and apply a cute Instagram filter. It's another to use professional color-grading tools to produce pictures that'll truly stand out from the crowd. The potent hardware in a gaming laptop makes work with demanding content creation tools possible.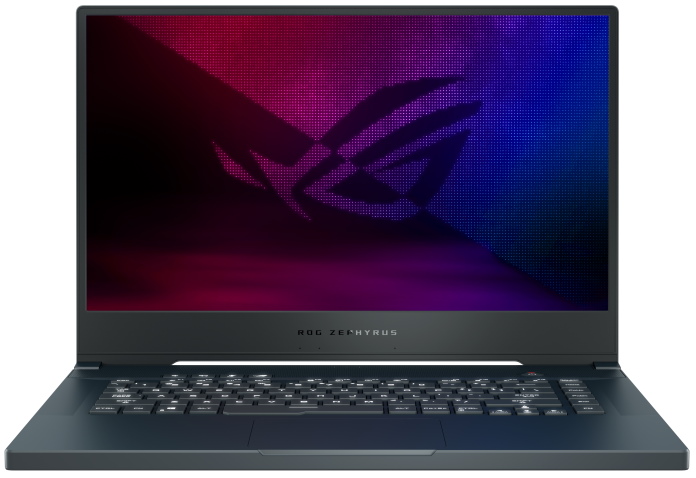 The ROG Zephyrus M15 has the high-end hardware credentials for photo and video work, as well as a 4K UHD display that shows these projects in their full glory. It boasts an Intel Core processor up to the i7-10875H and an NVIDIA GPU ranging up to the GeForce RTX 2070 SUPER. The top-end CPU has eight cores and 16 threads to handle video encoding and editing work deftly, while the powerful RTX 2070 is ready to encode GPU-accelerated effects.
Color-sensitive work requires a screen that produces a broad color gamut accurately. The Zephyrus M15 has a 15.6" Pantone Validated display option that covers the complete Adobe RGB color space. It's a great starting point for budding visual artists, and those vivid colors will look just as great in games, too. This machine will let your teen move seamlessly from one hobby to the next.
A gaming laptop can also serve as the hub of a home music production studio. With an affordable audio interface connected to a PC, your teen can record tracks of their voice or their favorite instruments, apply digital effects to make the sound just right, and mix the tracks down into shareable audio files. Software tools like Ableton Live and FL Studio will let them create music digitally, either from loops and sounds created by the online musical community or from music that they create with a MIDI keyboard or controller.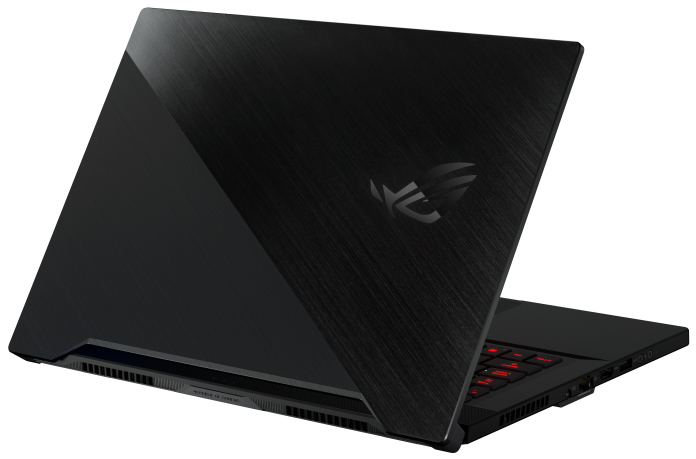 The Zephyrus M15 will sit at the center of your teen's process, connecting all of their tools and instruments to digital audio workstation software. A comprehensive set of low-latency ports, headlined by a speedy Thunderbolt 3 port, makes it all possible. This physical USB Type-C port isn't just for lightning-quick data transfer. Integrated DisplayPort 1.4 signaling lets you run external displays at high resolutions and refresh rates. USB Power Delivery support lets you charge the Zephyrus M15 using increasingly common power adapters or juice up other devices as needed. Music producers often need to connect a variety of devices to their PCs, and the M15 makes that possible with a USB 3.2 Gen 2 Type-A port and a pair of USB 3.2 Gen 1 Type-A ports.
ROG Zephyrus M15
Availability (USA)
Best Buy
Rich opportunities for learning with a PC
An ROG or TUF Gaming laptop provides access to a world of games and exciting creation tools. But you might be wondering about their educational potential, as well. Rest assured that there's an absolute wealth of educational content available through PCs today, much of it tied to the popular games that your kids already love.
Microsoft recently made a broad selection of its Minecraft Education Edition content free for all users. If your kid's already obsessed with Minecraft, don't miss out on these. Through these modules, they can walk through the International Space Station, get a first-person look at the inside of a human eyeball, and take a bike ride around the National Mall in Washington, D.C—and that's just the start. There's also an excellent tutorial on the use of the game's redstone material, which mimics electricity and is used to construct logic circuits. You can't ask for a better introduction to logical operations and thinking.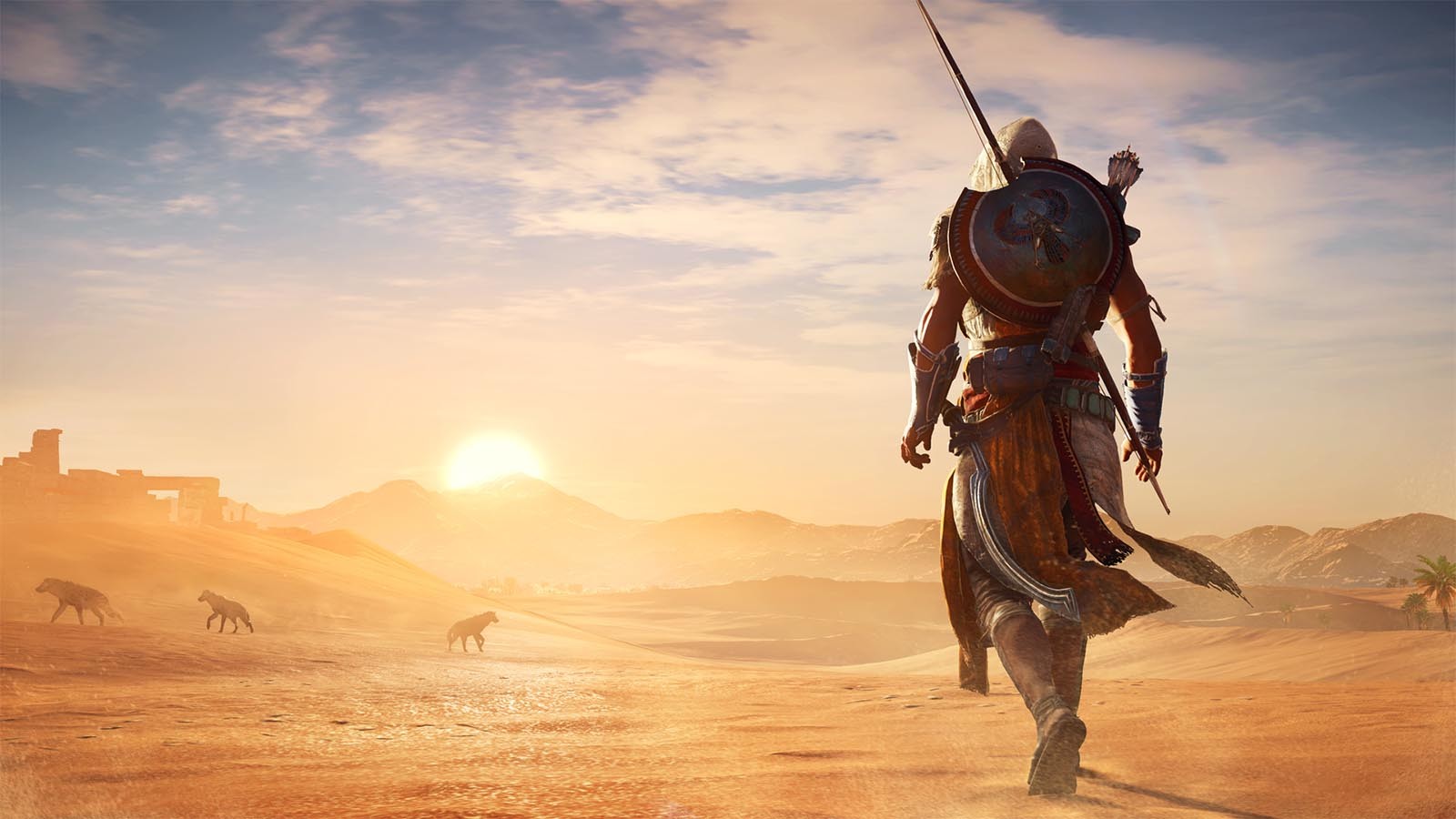 Image source: Gamesplanet
The popular Assassin's Creed games take you to exotic historical locations ranging from pirate ships to America during the Revolutionary War. Assassin's Creed: Origins takes players to the Ancient Greco-Roman era. Players became so fascinated with the history behind the game that the developers released the Assassin's Creed Discovery Tour DLC, which allows gamers to explore ancient Egypt at their own pace—and without the assassinations. 75 guided tours flesh out the experience, as does the opportunity to play as famous historical figures like Julius Caesar.
A gaming laptop also gives your teen fun ways to develop expertise in professional software tools. Remember when YouTubers were turning odd videos into unexpected lightsaber battles? Those videos were crafted with Adobe's After Effects software. Easy plugins with accompanying tutorials from Video Copilot walk through the process of adding saber VFX to existing videos. And this is honestly just the tip of the iceberg. Today's internet culture is rich with unexpected mashups made possible by powerful software tools, and a gaming laptop can help kids take their unique perspective and sense of humor and start being contributors and creators.
The best of gaming, education, and creation in one package
You want your teen to learn, establish meaningful relationships with their peers, and develop skills that they can take into the real world. An ROG or TUF Gaming laptop gives them opportunities to do all these things while enjoying the best gaming experiences on the market. With one device, you can open doors to exciting games, educational content, and valuable and rewarding skills.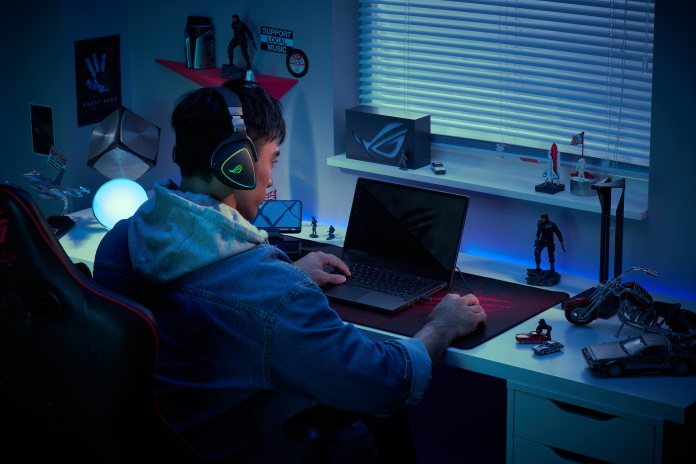 ROG and TUF Gaming laptops are known first and foremost for their gaming prowess, and they naturally give kids a way to connect with their friends through their favorite games. Beyond social interaction and temporary escapes from stress, gaming laptops bring benefits that will last for years to come. They're educational powerhouses. They have the necessary hardware for professional-quality coding and content creation apps. They can take your teen's budding interest in music, photography, coding, or video and allow it to flourish. One of our laptops is also a long-term investment that will take care of your child's computing needs for years to come. If college is on the horizon, a powerful and portable laptop is a sensible choice.
And let's be honest. Your teen is probably already interested in gaming. It's how this generation hangs out, how they spend time together and unwind. A gaming laptop will let them move on from idly watching and consuming the gaming experiences of others, and start creating and contributing themselves. An ROG or TUF Gaming laptop can start them on this journey.