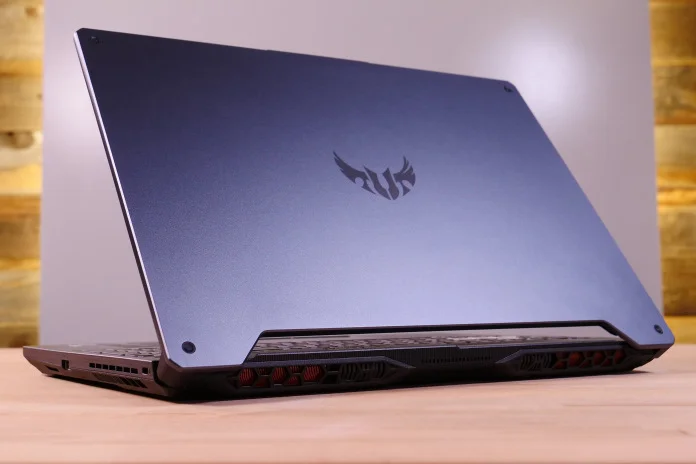 Depending on what you're doing with it, you might use very different settings on your TUF Gaming PC. You might use Performance or Turbo modes for supercharged performance in your favorite games, but you might also switch to Silent mode for quiet operation as you chill with a show or check your email. Aura RGB LED lighting effects personalize your PC and help you find the right keys in dimly lit settings, but sometimes draw unwanted attention. And the Windows key opens up powerful multitasking hotkeys when you're working from the desktop, but an errant press of this button in a competitive online game might be the difference between victory and defeat. Our Armoury Crate application includes a feature called Scenario Profiles that automatically applies your preferred system settings whenever you load up a particular app or group of apps, including games. Learn how to take advantage of its powerful features with our handy Scenario Profiles guide.
A TUF Gaming system has powerful software tools that control performance and functionality for these circumstances and many others. There's no need to manually dial in your preferred settings every time you load up a new game or app, though. With Scenario Profiles enabled and configured, your PC will always be optimized for the task at hand.
How to create a Scenario Profile
There are large differences in how I set up my PC and laptop for the many ways I use them, but I don't always have time to adjust everything manually. For example, I usually sit down at my PC first thing in the morning with a cup of coffee to check my email and read the news. I configure my default Armoury Crate settings for moments like these. I want the display set to reduce eye fatigue, I want the volume turned down so I'm not bothered by noisy web ads, and I don't want to be reminded that the system's fans even exist.
My default settings work fine for those early-morning tasks, but they're not ideal for the other things I do. On any given day, I might be playing a variety of games, recording and adjusting a new track in my digital audio workstation (DAW) software, or doing some color correction in my latest video. To make sure my system is optimally configured for the varying needs of these different tasks, I use Scenario Profiles.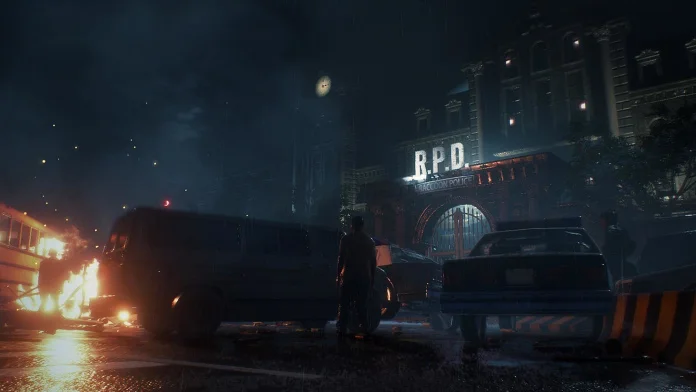 Image source: Gamesplanet
For just one example, I recently dug into Capcom's remake of the horror classic Resident Evil 2. It's a game with gripping atmosphere, unrelenting tension, and stunning visuals. To show what Scenario Profiles can do for the gaming experience, I tuned my PC for this game using all the customizations that Armoury Crate has to offer.
On my TUF Gaming A15 laptop, I started by pulling up the preinstalled Armoury Crate utility through the Start menu. Custom PC builders with compatible TUF Gaming hardware can download and run Armoury Crate just like users of our desktops and laptops.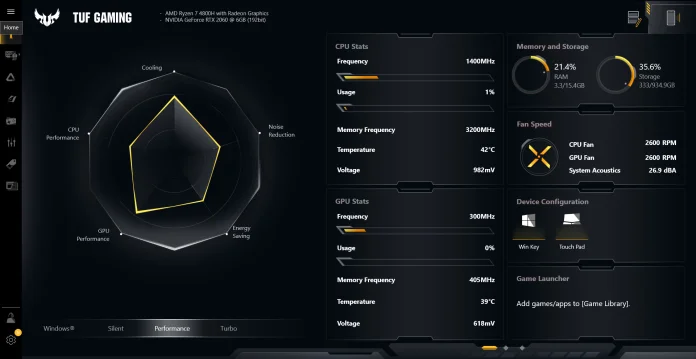 The home screen in Armoury Crate shows the current Operating Mode and some vital monitoring information. Operating Modes can configure your system for quiet operation, all-out performance, or a balance between the two. I'll cover those in more detail later on. To get started with my Scenario Profile, I clicked the icon in the tray on the left side of the screen.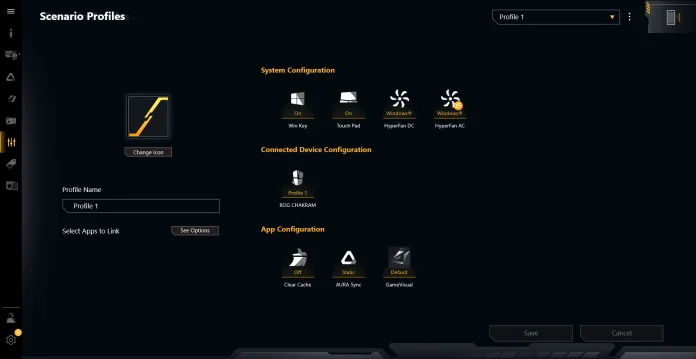 The Scenario Profiles menu shows the name of the profile I'm currently editing, a set of configuration options, and some tools for saving and applying my settings. In the upper right hand corner, there's a dropdown menu for selecting the profile I want to edit.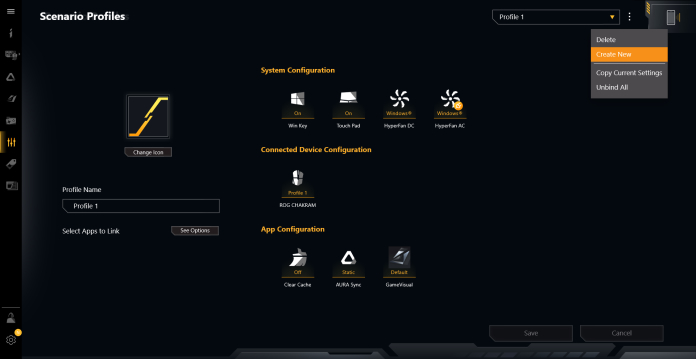 To make a new profile, I clicked on the three dots next to the dropdown menu and selected "Create New." I named this profile "Horror Games" because I'll be using it for a lot more games than just Resident Evil 2.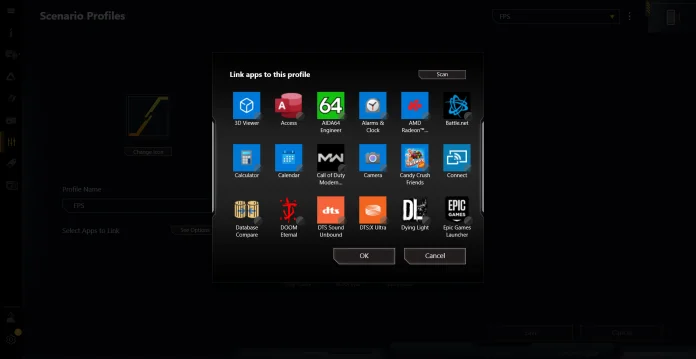 Then, I clicked the "Edit" button next to "Select linked apps." Armoury Crate quickly scanned my computer for games and apps, and then I selected the apps I wanted to connect with the profile. Dying Light, GTFO, and of course Resident Evil 7: Biohazard all fit the theme perfectly. It's easy to come back later and add new games to the Scenario Profile, too. Now, whenever I have one of those applications active, Armoury Crate will automatically apply my new Scenario Profile.
Fine-tuning my Scenario Profile
With my Scenario Profile created and linked to the applications I selected, it was time to decide what settings to associate with it. The configurable settings vary by machine, but they're always divided into two categories: System Configuration and App Configuration. Under System Configuration, there are options that adjust performance and input devices. For example, Scenario Profiles can automatically disable the Windows key or touchpad. App Configuration options connect out to utilities like GameVisual and Sonic Studio 3.
When setting up a Scenario Profile, the first setting I look at is the Operating Mode. There are two separate controls within this setting. The HyperFan DC setting lets me pick the Operating Mode for when the notebook is running on battery, and the HyperFan AC setting applies when it's plugged into a wall socket. Different Operating Modes automatically adjust system performance, cooling fan speeds, and the Windows power settings. Silent Mode prioritizes battery life and quiet fan operation. Turbo Mode is for those moments when you need as much processing power as possible and don't mind a little fan noise to get it. Performance Mode strikes a balance between the other two options, allowing the GPU to run at full power and clocking up the CPU while keeping the fans at a reasonable volume.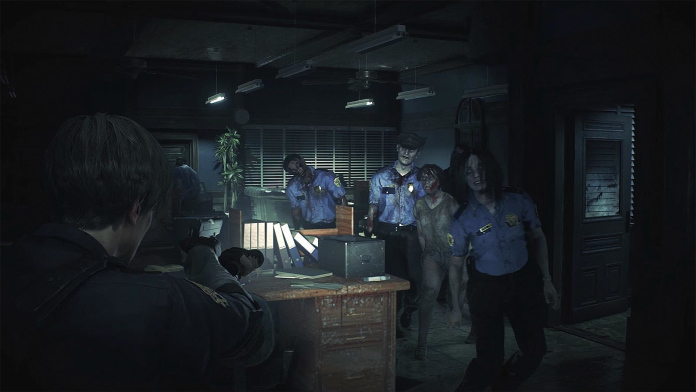 Image source: Gamesplanet
The Silent Operating Mode is great for browsing a few websites with a mug of coffee in my hand, but when I'm playing a visually demanding title like Resident Evil 2, I want to unlock more GPU power. To make that happen, I set my Scenario Profile to trigger Performance Mode, which offers tangible performance benefits over Silent Mode. If I didn't mind higher noise levels, Turbo Mode could have unleashed even more. The exact benefit will vary from title to title, but I observed roughly 10% higher FPS in Performance Mode over my default Silent setting.
The other settings that I tied to my Scenario Profile for Resident Evil 2 were cumulatively just as important as my Operating Mode choice. Interruptions and distractions ruin a horror gaming experience. An errant button press shouldn't break my immersion in the game or get my character killed. To avoid that grisly outcome, I disabled the Windows key and touchpad.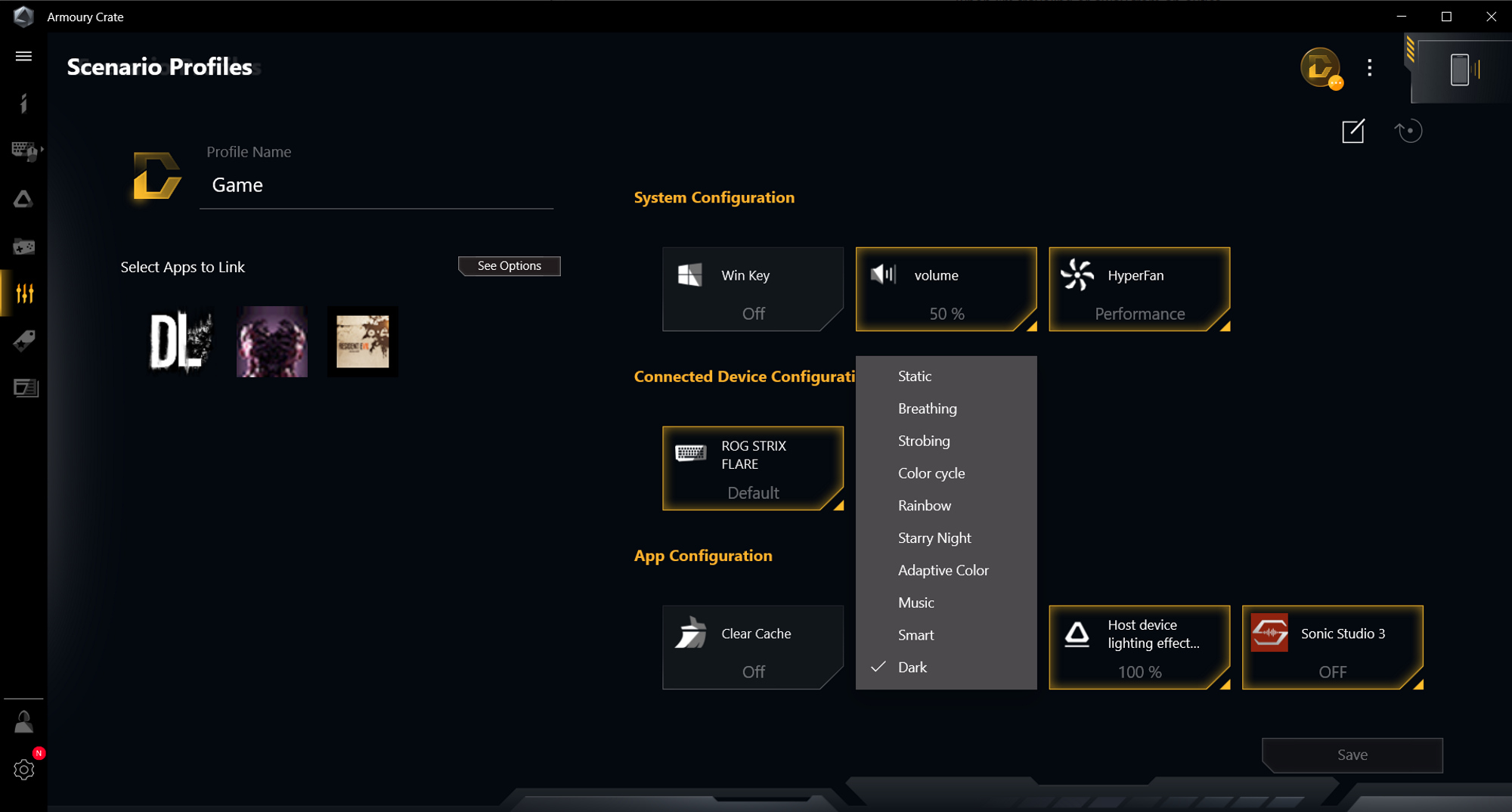 Next, I switched the Aura Sync preset to Dark. I love my synchronized RGB LEDs, especially in games that integrate the in-game action with the lighting effects, but when I'm playing a horror game I like to turn out all the lights in the room, RGB LEDs included.
Setting up Scenario Profiles for the rest of my games and apps
I might be a horror fanatic, but I do far more with my PC than fight off hordes of the undead. With a handful of Scenario Profiles precision-tailored for my other favorite genres of games—and my entertainment and content creation apps, as well—I can have my PC configured to my exact specifications whether I'm playing, creating, or relaxing with a show or movie.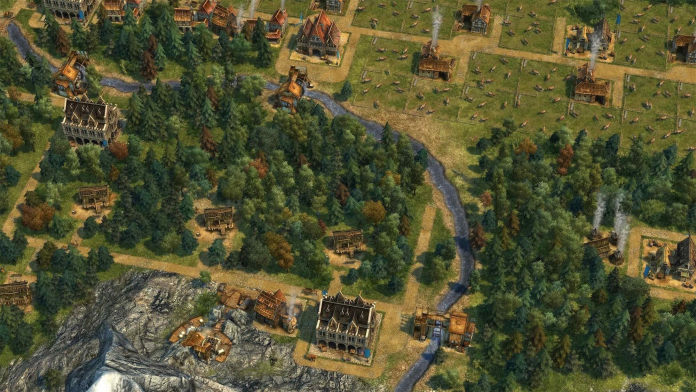 Image source: Gamesplanet
There are plenty of classic games and indie titles in my library that are a lot of fun but don't exactly need the full performance of my GPU. For these, I have a "Light Games" Scenario Profile. Here, the Silent Operating Mode is perfect. It prioritizes quiet fan operation so that I can play in the family room or even a coffee shop without feeling like I'm distracting anybody. Many of these games (I'm looking at you, Anno 1404) make use of a wide range of keys on my keyboard, so I set Aura Sync to Static Mode so that the backlighting can help me find the ones I need in the heat of the moment.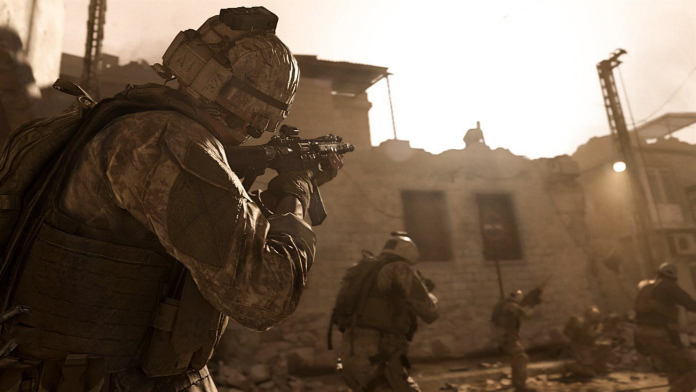 Image source: Gamesplanet
I have a competitive streak, so when I jump into the fray of a squad-based shooter or battle royale I want every advantage I can get. That's why I have an "Esports" Scenario Profile that rigs my system out for gaming glory every time I have a game like Fortnite, Call of Duty, or Valorant open. Performance Mode gives my system the combination of CPU and GPU power it needs to push for the highest frame rates possible in these games.
Adjusting system performance is only the start of my tuning process, though. The Racing Mode in Armoury Crate's GameVisual settings isn't just for Forza Horizon 4 or Project Cars. In any fast-paced game, this mode gives me the clear visuals that I need to stay on top of the action. I'm a fan of setting Aura Sync to Music mode in this Scenario Profile, too. Having all of my Aura Sync gear react in time to the in-game music is a treat, especially in games with a great pulse-pounding soundtrack like Doom Eternal.
Like many other gamers, I use the powerful hardware in my PC for video editing and music production. A dedicated Scenario Profile loads up the system settings I specify whenever I switch gears from gaming to creating. DaVinci Resolve and the Reaper DAW benefit from Performance Mode just as much as my games do. When I need to tap into the full sustained power of my PC, I can invoke Turbo Mode. A Scenario Profile for Handbrake, for example, uses Turbo Mode to shorten the time I have to wait while I'm transcoding video. In both Scenario Profiles, GameVisual's sRGB mode prioritizes color accuracy on the display so that I can get images and videos looking just right.
Finally, I sometimes just want to kick back and binge-watch a few episodes of my favorite show. Scenario Profiles makes sure that I don't have to change a bunch of system settings just to get ready to chill. I've tied my favorite media apps to a Scenario Profile that bumps up the volume of my PC, enables Silent Mode, and cuts the Aura Sync lights. GameVisual's Cinema Mode enhances contrast and color saturation so that the colors in the show are vivid and engaging, and Sonic Studio 3's Movie Mode tailors the equalization for a great cinematic experience.
Get the perfect settings every time
Scenario Profiles made it easy to get the most out of my TUF Gaming PC, and they can do the same for your laptop or desktop, too. I got the best experience in every situation after I took a few minutes to establish the right system-wide settings for different types of games and tasks. Without Armoury Crate and Scenario Profiles, I would've had to manually call up the proper settings whenever I switched games and apps.
A TUF Gaming PC works behind the scenes on your behalf, seamlessly switching between the profiles you establish and allowing you to enjoy the best performance for the task at hand. Everything you use your laptop for can benefit from this easy functionality. Whether you're editing a video, watching a movie, or playing your favorite game, Scenario Profiles will automatically load the settings you specify.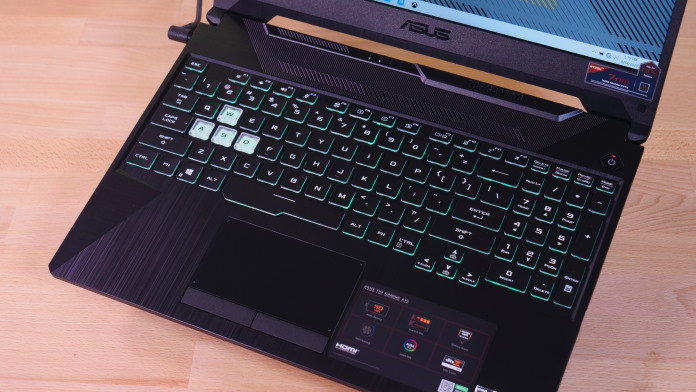 If you haven't yet checked out Scenario Profiles on your TUF Gaming laptop or TUF-powered DIY PC, fire up the Armoury Crate app and get started on the quick setup process. With just a handful of Scenario Profiles, you can make sure that your preferred system settings are always enabled no matter what app you use.