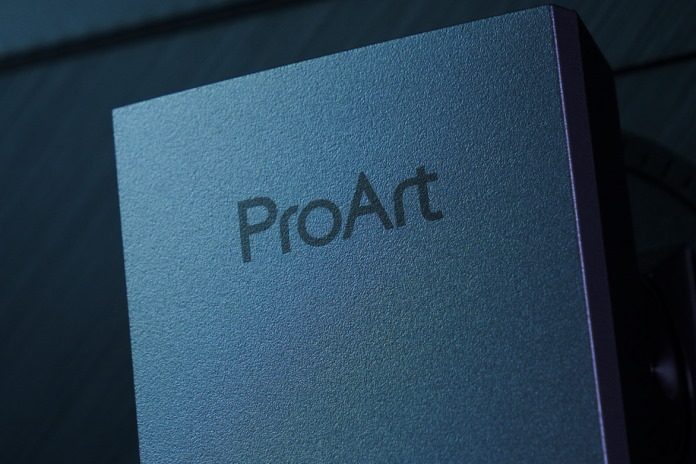 A photographer or videographer's monitor is more than just a monitor. It's the tool that lets them see and shape their work with confidence before it's released to the adoring masses. Our ProArt family of displays is built for this exacting work, and our two new ProArt monitors, the PA278QV and PA248QV, make professional-caliber display technology accessible to a broad audience.
We built these ProArt displays to deliver the superb color accuracy and factory calibration that enthusiastic creative users demand for serious photo and video editing right out of the box, thanks to their 100% coverage of the industry standard sRGB gamut and factory color calibration. For those who are just setting out on their creative journeys, the PA278QV and PA248QV provide an accurate and reliable canvas for their photos, digital art, and video.
All the right hardware in all the right places
Both the PA278QV and PA248QV use an IPS panel, the LCD technology of choice for enthusiasts chasing the most accurate, vivid colors. Both monitors cover 100% of the Rec. 709 and sRGB color gamuts typical for standard-dynamic-range photos and videos. We factory-calibrate the Calman Verified PA278QV and PA248QV to achieve an average Delta E value of less than 2 so that they offer the color accuracy necessary for professional color work out of the box.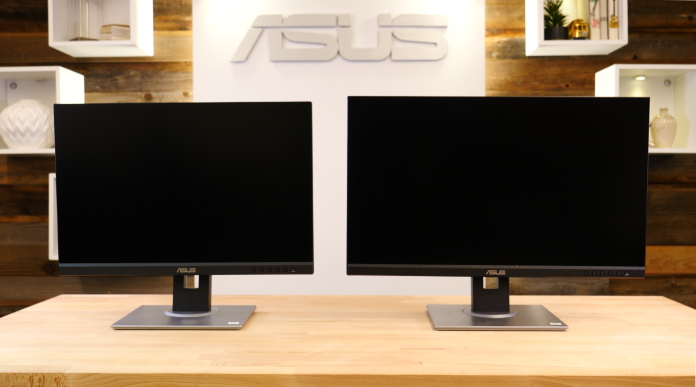 IPS displays are renowned for their wide viewing angles, too. Even when a client or co-worker looks at the display from off angles, colors and contrast won't shift as they might on other panel types. We equip both displays with a convenient and flexible stand that allows for tilt, swivel, pivot, and height adjustments, allowing users to dial in the right set of ergonomic settings without a hitch.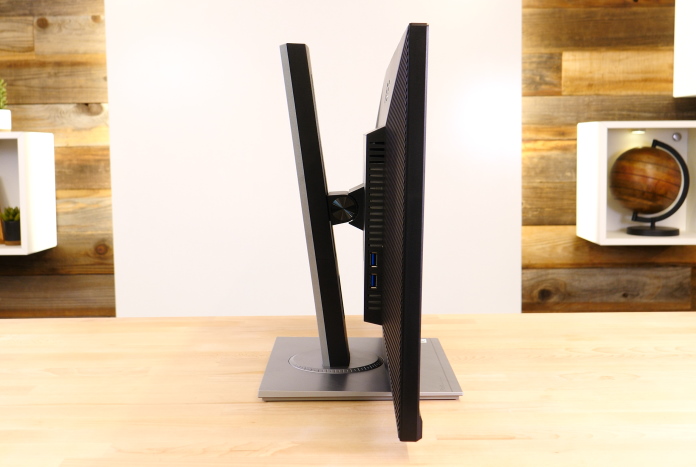 In addition, both of these new ProArt monitors feature a 75Hz refresh rate and VESA Adaptive-Sync technology, which matches the refresh rate of the monitor with the frame rate of the GPU it's connected to. If you're an up-and-coming game developer, this tech is invaluable for rendering 3D environments in real time, as it eliminates screen tearing to preserve image quality even as delivered GPU frame rates naturally fluctuate.
The right tools for the job
The larger ProArt PA278QV has a generous 2560×1440 resolution for working with photos and video. Its ultra-slim side and top bezels minimize distractions when you're looking at your work, and they make it an ideal candidate for a multi-monitor setup. It'll accept inputs through a broad selection of ports, including DisplayPort 1.2, Mini DisplayPort, and HDMI 1.4. Thanks to a USB passthrough, the display can act as a convenient USB 3.0 hub for any high-speed peripherals you might want to keep on your desk.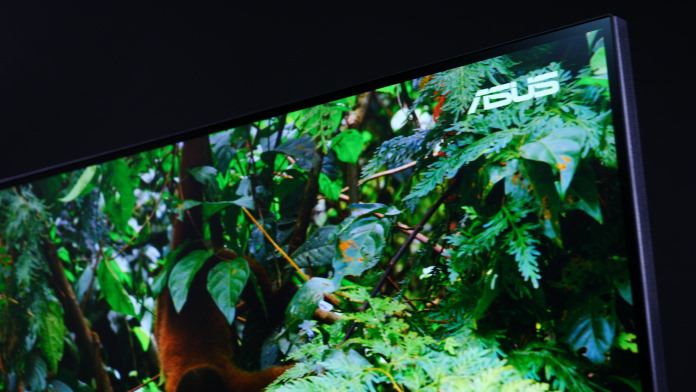 At 24.1", the ProArt PA248QV has a smaller diagonal than the PA278QV, but it has an aspect ratio that's particularly coveted by certain users. It has a resolution of 1920×1200, giving it a 16:10 aspect ratio. Many of today's monitors have an aspect ratio of 16:9, which is often regarded as the ideal aspect ratio for watching movies and other entertainment. The extra vertical space afforded by 16:10 displays can be helpful for creatives using software like Adobe Photoshop or Premiere, programmers who need lots of vertical space, or anyone who commonly works with two documents arranged side-by-side on the same monitor. The taller aspect ratio simply provides more space for toolbars, palettes, and other user interface features.
Like its larger sibling, the ProArt PA248QV features ultra-slim bezels around three sides of the display, and it accepts a wide variety of inputs. It has DisplayPort 1.2 and HDMI 1.4 inputs, and a legacy D-Sub port, as well. This monitor can also serve as a USB 3.0 hub.
Dependable partners for creative enthusiasts
The ProArt PA248QV and ProArt PA278QV wrap up professional-grade panel technology, reliable color reproduction, and factory calibration in a package that lets enthusiastic creators get right to work.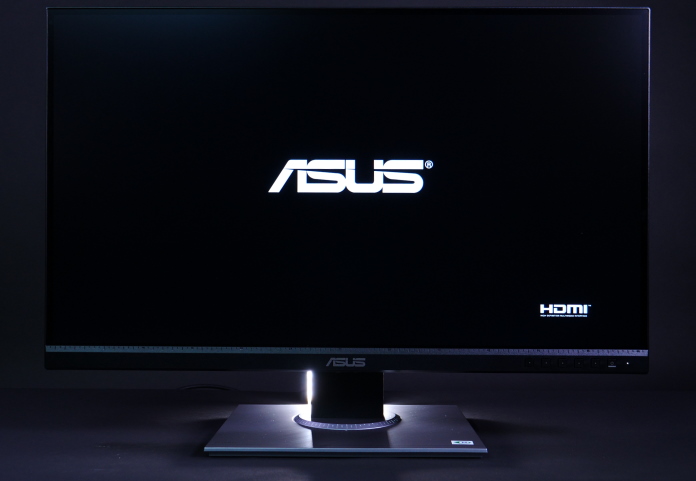 Need a starting point for your work in photography and videography? These displays provide out-of-the-box color accuracy at price points within the reach of just about any creative enthusiast. Whether you're touching up photos for social media or editing video for your YouTube channel, the PA248QV and PA278QV will pave the way to transform your creative vision into completed projects.