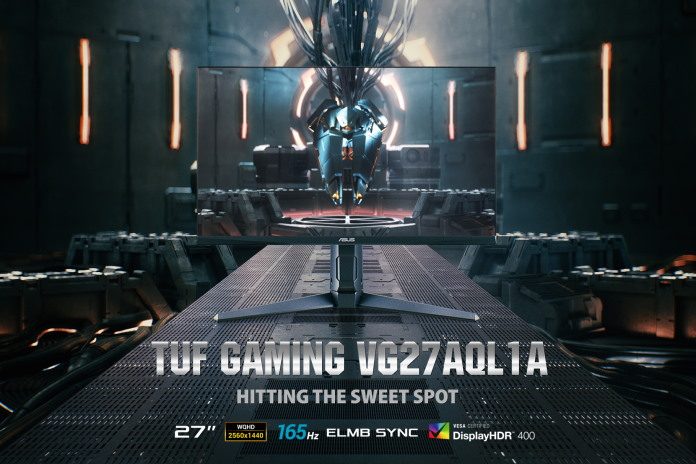 What part of a PC is the most important when it comes to gaming? Your GPU and CPU both play a vital role, of course. Peripherals like your mouse and keyboard are your physical connection to the game, and high-fidelity audio is crucial, too. But the significance of your gaming monitor is often overlooked. After all, you spend your entire gaming session staring right at it, and high refresh rates and low motion blur maximize your chance of victory in games. The TUF Gaming VG27AQL1A caters to demanding gamers with a killer combo of fresh styling, a high refresh rate, a GPU-friendly 2560×1440 resolution, and our unique ELMB Sync technology.
TUF new look
The TUF Gaming VG27AQ that we released last year is a fantastic 1440p IPS display, and we set out to improve upon it. The result is the TUF Gaming VG27AQL1A, which has all the same great features as the original, but with some updates and a new slimmer look.
The VG27AQL1A does away with the rectangular base of the original in favor of a more balanced V design that stretches out beneath the monitor to keep it stable during your fiercest online battles. It also features razor-thin bezels that will virtually disappear when you're immersed in your favorite game. The back of the display features an aggressive angular design that would fit in just as well on a sci-fi set as it would in your home battlestation.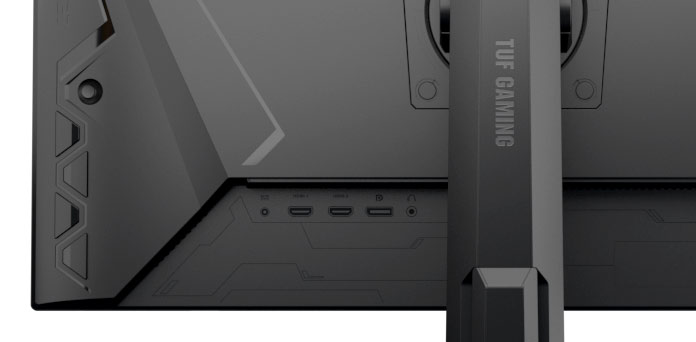 All the latest gaming tech
Competitive gamers often turn to higher refresh rates to gain the upper hand on their opponents. To help you maximize your performance, the VG27AQL1A can refresh at up to 165 Hz. That's 2.75x more frames you see every second compared to a typical 60Hz display. G-SYNC and our unique ELMB Sync technology work together to provide a smooth, crisp, and tear-free gaming experience even when your game dips below 165FPS. If you're not familiar, ELMB Sync allows TUF Gaming displays to use our Extreme Low Motion Blur strobing backlight and variable-refresh-rate technologies like G-SYNC all at once—something no other monitor can do.
A monitor's ability to deliver vivid colors and high contrast is just as important as its refresh rate, especially in lushly-rendered single-player games. The TUF Gaming VG27AQL1A is VESA DisplayHDR 400 compliant, so you can immerse yourself in the inky shadows and brilliant highlights offered by the latest HDR titles like Call of Duty: Modern Warfare or Star Wars Jedi: Fallen Order.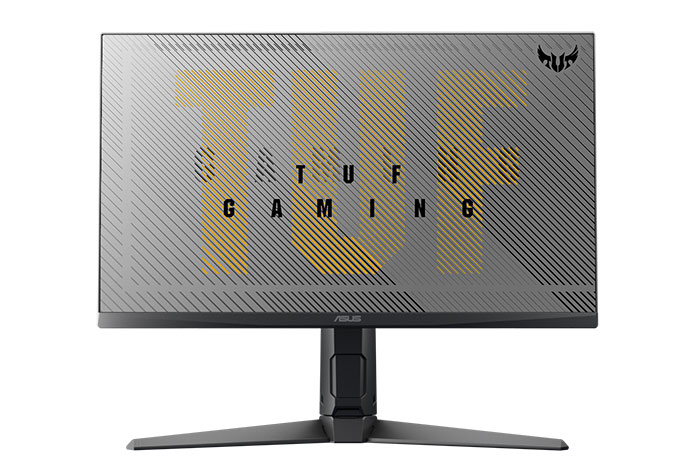 Just like its predecessor, you'll also find a host of exclusive features in the VG27AQL1A aimed to give you full control over your display. GameVisual has six display presets to optimize your picture based on the game or application you're using. GamePlus adds persistent visual elements to your screen, like a crosshair or FPS counter, with just a few clicks of the 5-way OSD joystick. The VG27AQL1A also features our Eye Care technology, featuring a flicker-free backlight and low blue light technology to help prevent eye strain during your marathon gaming sessions.
Hitting the sweet spot
Deciding on a monitor often starts with determining the right resolution and refresh rate. Monitors with a 1080p resolution are great when you want to game at high refresh rates due to their lower hardware requirements. On the other end of the spectrum, games look absolutely stunning on a 4K display, but you'll need a tip-top GPU to hit a solid 60FPS at ultra settings.
The current sweet spot between resolution and performance is 2560×1440, or 1440p. Since the pixel count of a 1440p display falls between 1080p and 4K monitors, you're able to get the increased fidelity of a higher-resolution display with the high refresh rates found on lower resolution monitors, all at a reasonable price.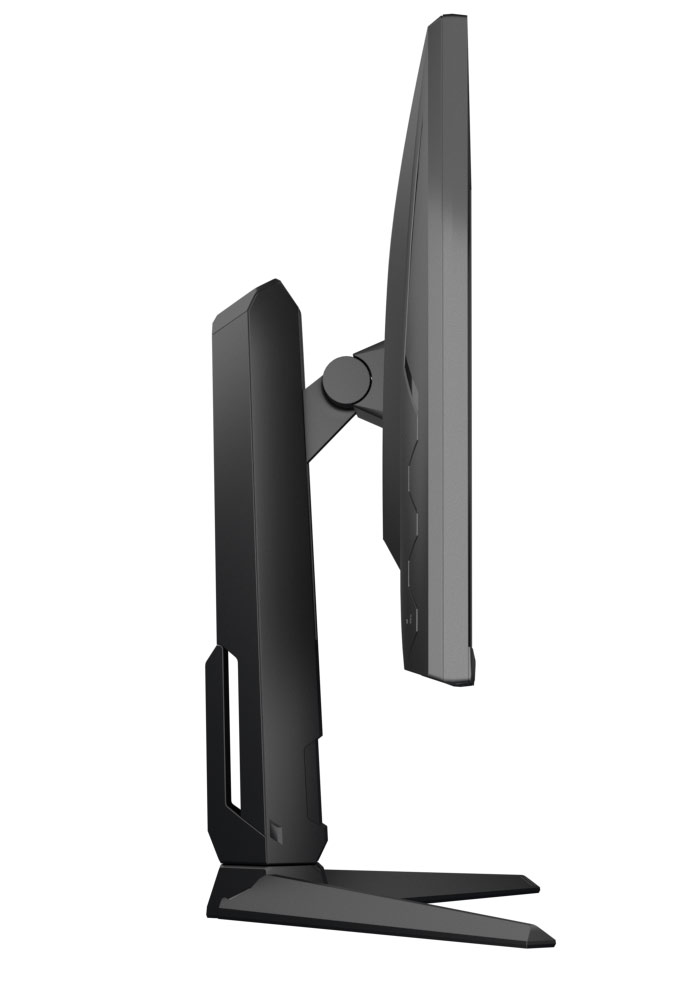 It's easy to hit 60 FPS or higher on 1440p monitors with mid-range GPUs these days, and high-end graphics cards can even deliver high frame rate gaming at this resolution without breaking too much of a sweat. We chose a 1440p panel for the VG27AQL1A to help gamers strike the right balance between high-fidelity visuals and a high refresh rate over a wide range of companion gaming PCs.
Gaming never looked so good
The TUF Gaming VG27AQL1A brings a fresh new look to our already impressive line of gaming monitors. A wider stand keeps the monitor stable, while its razor-thin bezels virtually disappear into the background while you're gaming. This new 1440p IPS display features refresh rates as high as 165Hz with response times as low as 1ms (MPRT) so you'll be ready to trade blows with the pros. With VESA DisplayHDR 400 compliance, you know that every game you play will look its best on the VG27AQL1A, too.
To learn more about the TUF Gaming VG27AQL1A in person, you can visit the ASUS product showcase at the Planet Hollywood Las Vegas Resort and Casino during CES 2020. To arrange a tour, or for more information regarding pricing and availability in your region, please contact your local ASUS representative.