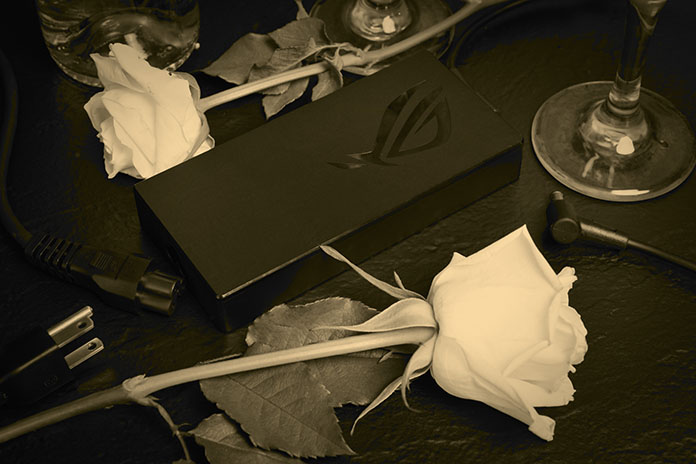 It's a tough time to be a wire. Thanks to all of the recent ASUS products boasting excellent battery life and swift wireless connectivity, my cables, power adapters, and battery packs just aren't seeing that much use any more. I hope they don't feel abandoned or unwanted.
Chuckle at me if you will for sparing a thought for all those cords, but Valentine's Day is just around the corner, and it's all about connections. As I picked out the perfect gifts to help you strengthen your own bond with that special someone, it occurred to me that the best connections these days don't involve a wire at all. So what's the story, cords and cables? What's life like these days?
The ZenBook Flip S and the 65W power adapter
I had such high hopes when you first opened up the box and pulled me out. I mean, I know I wasn't the main attraction. Who else could be next to the ZenBook Flip S UX371 and its gorgeous 4K OLED screen? Even so, I thought we had this connection, you know? I really thought we'd be doing everything together. I imagined long evenings stretched out in front of your fireplace, delivering the power your laptop needed for some quality Netflix time.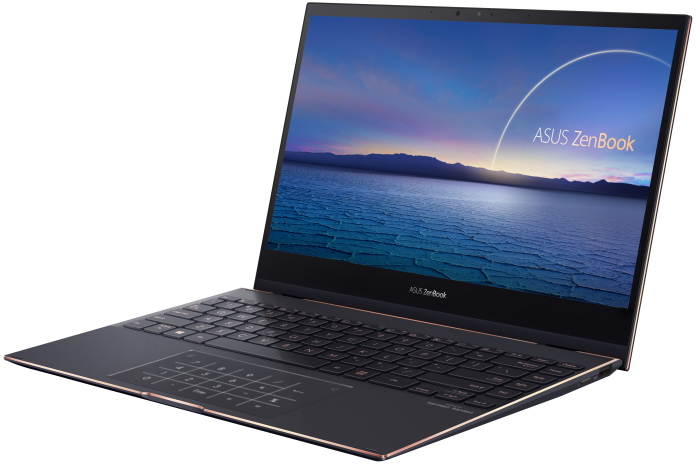 Looking back, I can't blame you for how it all turned out. That 2.64lb ZenBook Flip S is a sleek stunner with a big battery inside. Of course you'd fall for her. When I was young and foolish, I thought we were meant to be together always, but that 67Wh battery just doesn't need all that much from me most days. With up to 15 hours of battery life and fast-charging technology that lets it regain up to 60% in less than 49 minutes, I'm just a fifth wheel most of the time.
But you know what? It's okay. I know you don't want to be tied down. You're off doing big things with that 11th Gen Intel Core CPU. You just let me know when the ZenBook Flip S needs a quick top-off. I'll be waiting.
The ROG Zephyrus G14 and the 180W power adapter
I feel like we run hot and cold. Sure, we have our special time together. I have an important role to play when you're gaming with the ROG Zephyrus G14, and I'm proud of the way I provide all the juice the NVIDIA RTX 2060 and AMD Ryzen 9 4900HS need when you're playing the latest games at high frame rates.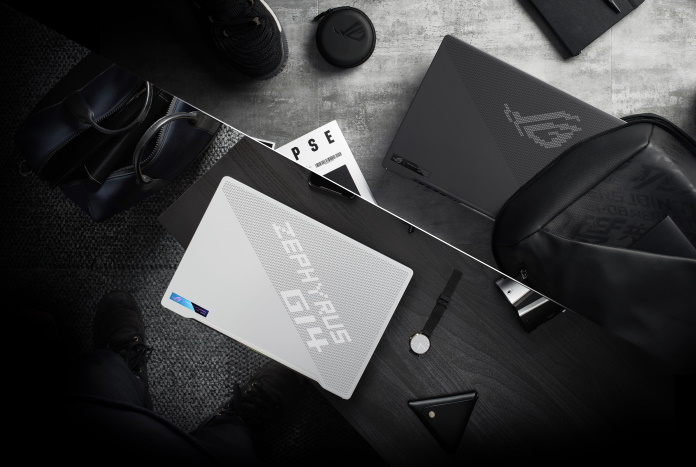 I was a little shocked at first at how little you needed me the rest of the time, though. The G14 has a 76Wh battery that just doesn't quit. By the time you're done with your nightly gaming sessions, that laptop's topped off and ready for another full day away from the outlet—and from me.
The hardest part for me, though, was dealing with the fact that the G14 has USB Type-C charging support. Once you realized that you could use any compatible Type-C charger to top off the G14's battery, I just didn't get that much use while you were out and about. It gets a little lonely sometimes, but I guess the G14 just wasn't fated to be a one-power-adapter machine.
Then you took that trip to Alaska. Not going to lie: I thought for sure you'd leave me at home. Imagine my surprise when you tucked me into your bag that day. That's when I learned how much my portability matters to you. After all, I'm part of a new generation of power adapters that are more lightweight and slim than ever before. Why wouldn't you bring me on a long trip so that you could enjoy some quality gaming breaks even far from home? So, how am I doing these days? Honestly, it's alright. Not what I expected, but when you're happy, I'm happy.
The ROG Rapture GT-AXE11000 and the Ethernet cable
I mean, yeah, it's been a tough couple years. OK, a tough few years. You youngsters might roll your eyes at this one, but I'm old enough to remember the day when everything—everything!—with an Internet connection needed a cord like me. Folks would run us along the floorboards, up and down the stairs, even through the walls and into dedicated fixtures. I had real job security.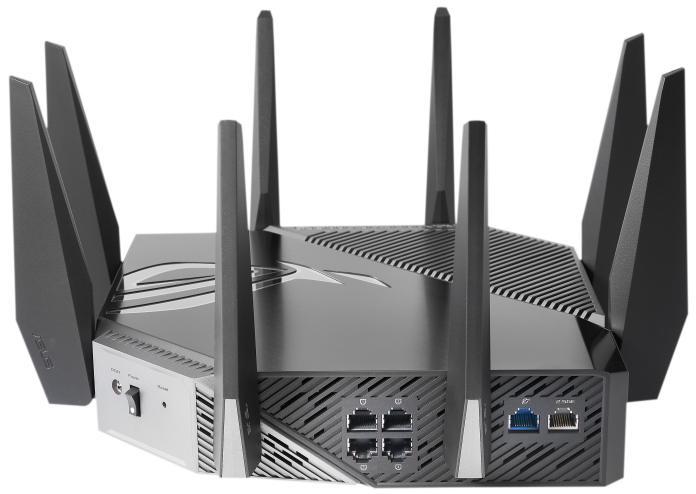 Then you got your hands on the ROG Rapture GT-AXE11000 wireless router, and my world turned upside down. With that long-range Wi-Fi 6E router delivering aggregate speeds up to 11000Mbps, you just didn't need a tangle of Ethernet cables strung all through your house. For a minute there, I thought you were done with me for good.
Funny how things work out, though. I've found a much more fulfilling relationship with your gaming desktop. You see, the GT-AXE11000 has a dedicated 2.5Gbps gaming port. Any device plugged into it has its traffic automatically prioritized, so of course you use it—and me—with your desktop to ensure that gaming packets get first priority. We're as thick as thieves, that desktop and I, and I have to admit that I'm a little proud of the fact that I handle one of the most important connections in the house.
ROG Rapture GT-AXE11000
Availability (USA)
ASUS
The ROG Chakram and the USB Type-C to USB Type-A charging cable
Not going to lie: I didn't have a lot of hope to begin with when I signed up for this gig. The ROG Chakram gaming mouse has fantastic battery life: up to 79 hours of wireless gameplay on a single charge. People don't even need to use me for that long to get back in the wireless action. Fifteen minutes spent with me plugged into a USB 3.0 port, and they can get up to 12 hours of gameplay from the Chakram easy.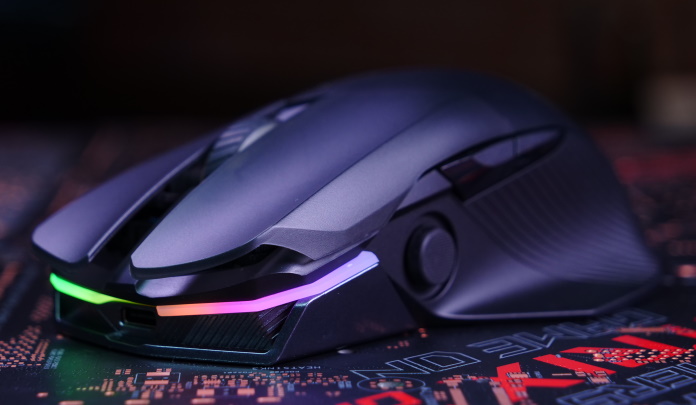 But hey, it's not like a Type-C charging cable has many career options, you know? So I settled in for a life of fifteen minutes of real human connection every few days or so and tried to make the best of it.
But then everything changed. You bought the ROG Balteus Qi, and with that one purchase, I lost my only purpose in life. This gaming surface has a Qi wireless zone built in, so all you have to do to keep the Chakram charged and ready is to slide it onto the zone between uses. I just can't compete. When you can get the same 1000Hz polling rate that you'd enjoy with my wired connection, when you can keep the battery topped off without even thinking about it, why would you even bother with me?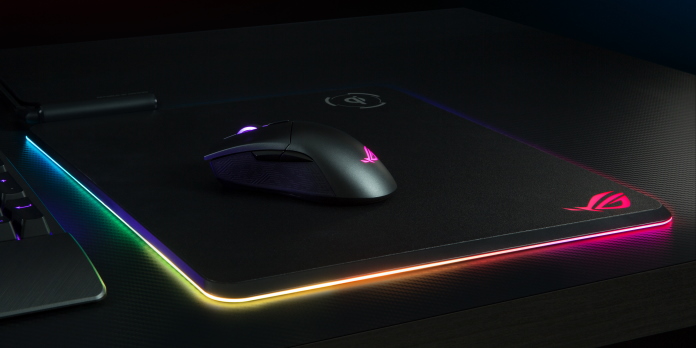 I thought I was headed for a long retirement in the back of your desk drawer, but as it turns out, that Balteus Qi was the best thing to ever happen to me. There are many other devices in your house that can take advantage of USB Type-C charging. I've helped top off your laptops, your smartphone, even your wireless Bluetooth speaker. It's not the life I expected, but it's a fulfilling one nonetheless.
The ROG Phone 3 and the USB power pack
Pop quiz: where am I? It's me, remember? Your USB power pack? I used to give your smartphone's battery a quick top-off when you didn't have access to an outlet. That's right, you know who I am. But you have no idea where I am, do you? Ever since you bought the ROG Phone 3, I've been nothing more than a fifth wheel.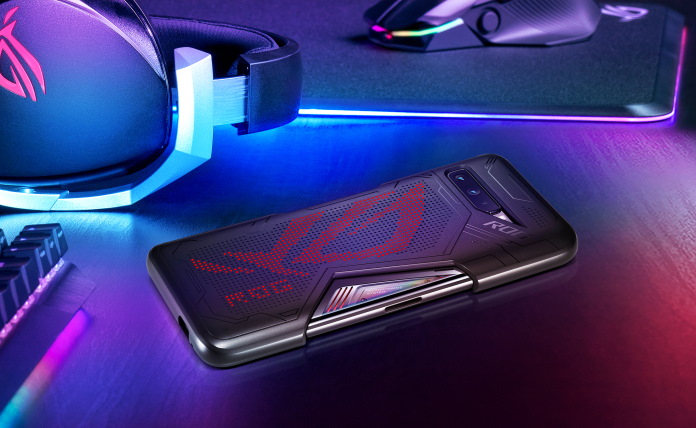 Remember that time you took that trip to the Grand Canyon? I was one of the first things you packed. I can't tell you how proud I was at that moment. Your smartphone is the center of your digital life, the puzzle piece that brings everything together, and I made sure that old phone of yours could make it all the way through a long day.
But the ROG Phone 3? It doesn't need me. It has a monster 6000mAh battery that shattered your preconceptions about how long a smartphone could last away from an outlet. It doesn't skimp on performance to achieve that battery life, either. It harnesses the Qualcomm Snapdragon 865 Plus 5G mobile platform for unprecedented mobile gaming power, and delivers that experience on a silky-smooth 144Hz display with an ultra-low 1ms response time.
Between its behemoth battery and full suite of power-saving tech, the ROG Phone 3 is your main squeeze. But I'm not jealous. There are other fish in the sea. Between the other smartphones, laptops, and even that old tablet you have laying around the house, there's always a device that needs a little more charge. There's juice in this old power pack yet, and I know that I'll have a place in your life again. Just as soon as you dig me out of the back of this drawer.
The ROG Strix Go 2.4 and the 3.5mm audio cable
I remember the other day when you were rummaging around in some boxes and you found your old Game Boy Advance. You had a blast rediscovering Metroid Fusion, and I had a blast being useful again. You used me to connect the ROG Strix Go 2.4 headset to that Game Boy for an immersive audio experience through its 40mm Essence drivers, and I just loved playing a part.
Sorry if I sound overly bubbly. We just don't spend that much time together. Not that long ago, I couldn't imagine a world where I wasn't used every day. I mean, how long have 3.5mm jacks been the standard for connecting headphones and headsets to practically anything? I guess I got a little arrogant. I knew you got irritated about untangling me every time you pulled me out of your backpack. I knew you got annoyed every time I snagged on something when you walked around. But how was I supposed to know that a 2.4GHz wireless signal would completely replace everything that I have to offer?
I can't blame you, though. The ROG Strix Go 2.4 has an incredible little USB Type-C wireless transceiver that plugs into everything from your gaming laptop to the ROG Phone 3. It lets you enjoy a low-latency wireless connection without all of the inconveniences that I introduce.
To be honest, I'm not sure where that leaves me. I guess I'm on hand for when you're in the mood for retro gaming, or for compatibility with the wide range of devices that still rely on 3.5mm jacks. All I know is that you only look for me when you're looking to the past.
Can't argue with convenience
Well, the truth is out: I love my wireless devices. From my laptop to my headset, I stay unplugged as often as possible while staying connected to the ones I care about, and it's my cords, cables, and adapters that are feeling the disconnect. If your special someone fumbles with a big knot of cables or a massive battery pack every time they need to plug in or charge their favorite devices, maybe it's time to give them the gift of a (mostly) wireless lifestyle.
The stories of all these cords managed to tug on my heartstrings, but am I actually willing to change my habits? Sorry, but if there's any love in my heart, it's love for the convenience of not being tied down to an outlet or network jack. Sorry, cords and cables, but it's a bold new wireless world out there, and I'm loving every minute of it.