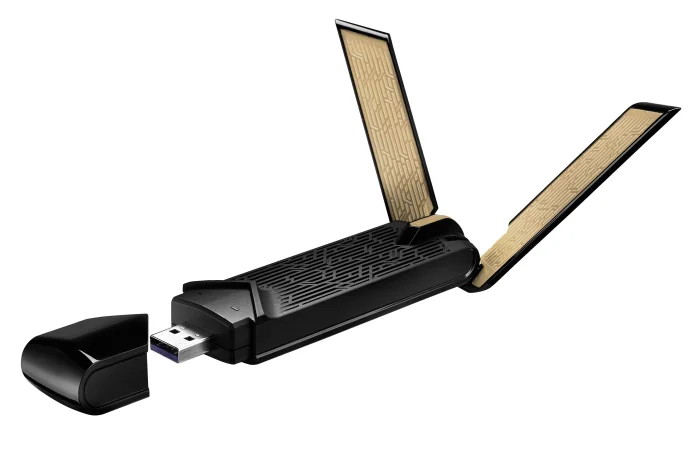 WiFi 6 promises higher speeds, better range, and better performance in crowded environments than WiFi 5, but there's just one catch: those benefits are only available when every device on the network is broadcasting using the latest standard. Brand-new devices generally come with a WiFi 6 adapter inside, but the vast majority of existing devices are still using WiFi 5 or earlier standards. Replacing perfectly functioning gear with new equipment that supports the new standard isn't always the optimum choice, and upgrading internal WiFi cards can be tricky when it's possible at all. To easily solve this problem, we've created the ASUS USB-AX56 WiFi 6 adapter, launching at CES 2021.
Most USB WiFi adapters on the market use the older WiFi 5 (802.11ac) standard, but as its name implies, the USB-AX56 grants WiFi 6 functionality to its host PC or laptop. It works in any USB Type-A port and provides aggregate wireless speeds of up to 1800Mbps. The ubiquity of this connector means most any device can join in on the fun, whether it's a recently-built gaming PC or an old laptop that's still perfectly serviceable. Just plug the USB-AX56 into an open port and enjoy.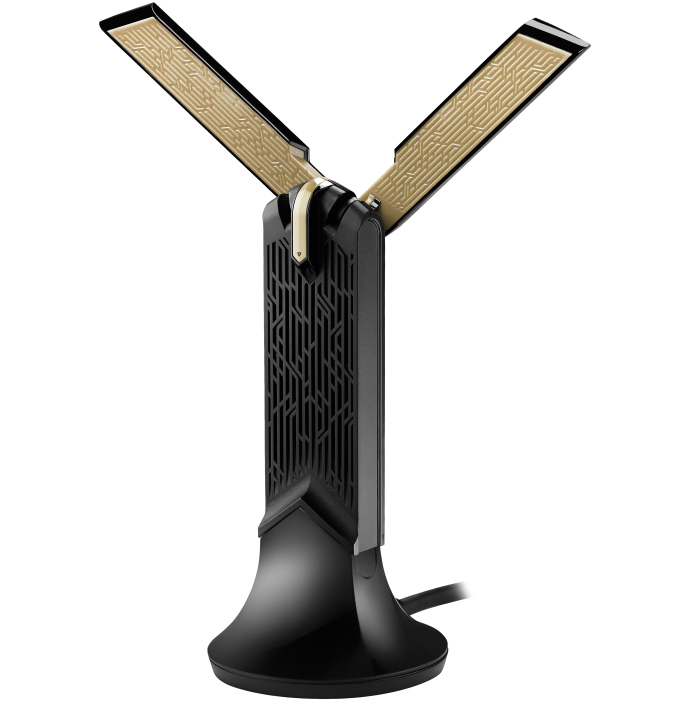 Dual-band functionality lets you use either 2.4GHz or 5GHz networks, while MU-MIMO support provides a significant speed boost with compatible routers. The dual adjustable antennas can be repositioned at an ideal angle for the best possible reception.
The new WPA3 standard in WiFi 6 offers improved security against would-be hackers and allows for easier setup with WiFi Easy Connect, as does the WPS button on the adapter. We also ensured plug-and-play compatibility with the Windows, macOS, and Linux operating systems so that you can bring all of your devices up to speed with WiFi 6.
For more information about pricing and availability of the USB-AX56 WiFi 6 adapter in your region, please contact your local ASUS representative.