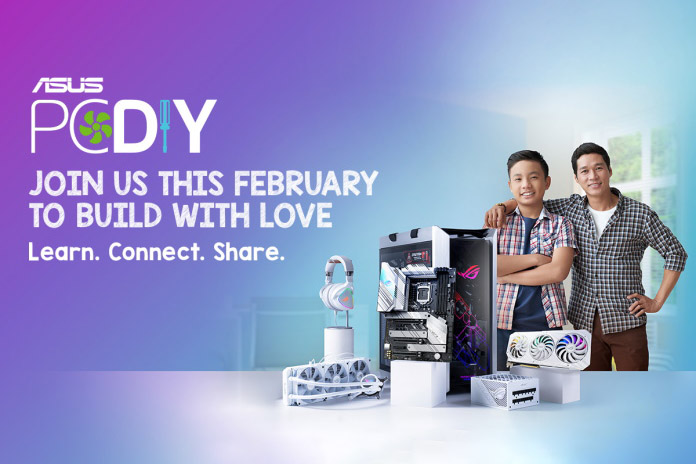 There are so many great reasons to build your own PC. You get a computer that's exactly tailored to your needs, whether that's a compact home theater PC for your living room entertainment center, a digital studio for your artwork, or a high-powered gaming rig that handles the latest games at high frame rates. You get a computer that's uniquely yours, with a look and feel that showcases your style. By planning a PC that has everything that they need and nothing that they don't, builders often save money, too. Here at ASUS, PC DIY has been part of our DNA since the beginning, and we don't just make the best parts for your build. Our PC DIY community gives you the knowledge and support you need to build your system right.
Special events for a special season
In the spirit of Lunar New Year and Valentine's Day, a time of celebrating and building deeper and more meaningful connections with others, the ASUS PC DIY community is hosting an exciting promotional campaign this February. We're giving away a custom PC, sharing a wealth of new PC DIY educational content, hosting a Rocket League tournament, and supporting a wide range of activities around the gaming community. There's a lot going on, so don't miss out.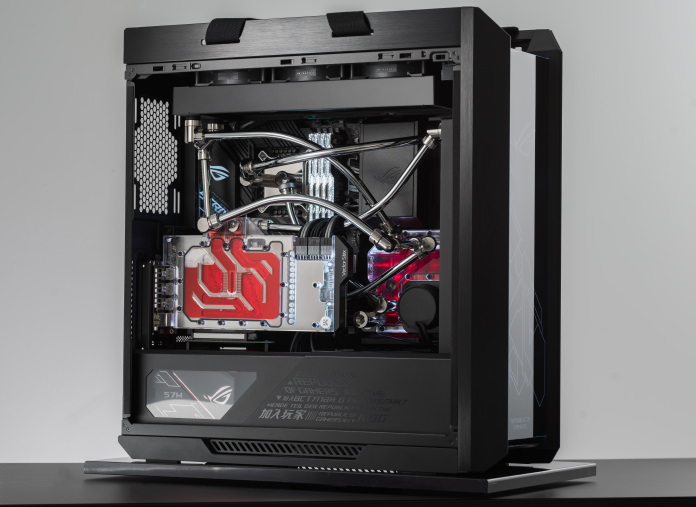 To kick off the festivities, we've organized the Build With Love Giveaway. The lucky winner will take home a bespoke red PC put together by none other than famed custom builder ModsByBen. His work showcases the incredible possibilities available to you when you assemble your own computer. There's more, too. The winner will also get a chance to team up in-game with VinnyB, who brings a big smile and a passionate community to the ROG Stream Team. Head over to the giveaway page for all the details.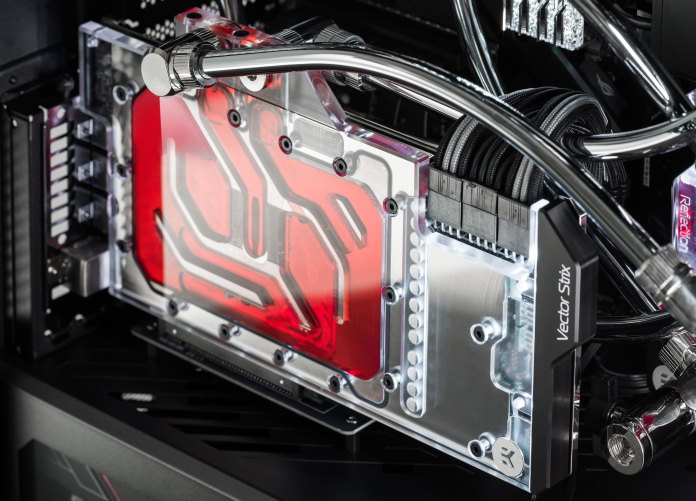 We're always inspired by the work of professional builders like ModsByBen, but the vast majority of PC DIYers are regular folks like you. Need some help getting started on your own DIY PC? We've got a wealth of resources that walk you through the basics and help you plan your first build. Whether you need a refresher on the basic components of a PC, a build guide for a gaming PC that fits your budget, or a crash course on setting up your own liquid-cooled PC, we've got all the info you need to get started.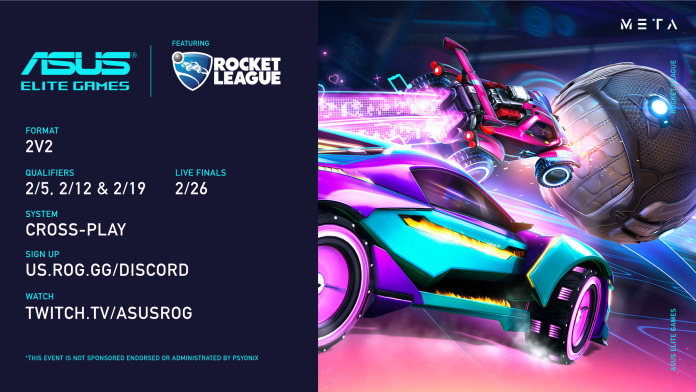 What better way to check out the capabilities of your new DIY PC than taking it for a spin in a gaming tournament? All through February, we're running qualifiers for a thrilling 2v2 Rocket League tournament. Grab a friend with some ball skills, head over to the sign up page, and get ready for some fast-paced action. The finals will be livestreamed on February 26th at 4PM PST on Twitch, YouTube, Facebook, and our event page. Don't miss out as the best of the best square off to win some hot prizes.
The ROG stream team is getting in on the action, too. Follow Aruuu as she builds a new PC with ASUS hardware. Join NoisyButters as she helps her brother-in-law finish his gaming rig with a NVIDIA GeForce RTX graphics card. VinnyB and Allenownz have all kinds of shenanigans planned for the month, and Chris and Brian from our social team have created a special all-white build in partnership with Lian Li. Check out all of the action and get some inspiration for your next PC build.
No time like the present
For gamers, creators, enthusiasts, and everyday users alike, a DIY PC is the perfect way to get a personalized system that effortlessly handles your needs.
New to the PC DIY scene? You'll find an enthusiastic and welcoming community that loves to help folks getting started on their first PC build. As one of the world's premier manufacturers of PC components such as motherboards, graphics cards, monitors, input devices, routers, and more, we're always working to make PC DIY easier than ever. Head over to our PC DIY site for all kinds of great resources for getting started. We've got easy-to-follow educational content, videos from your favorite PC builders, and component recommendations for a wide range of rigs. We're always adding new material there for aspiring builders, so check back in regularly.