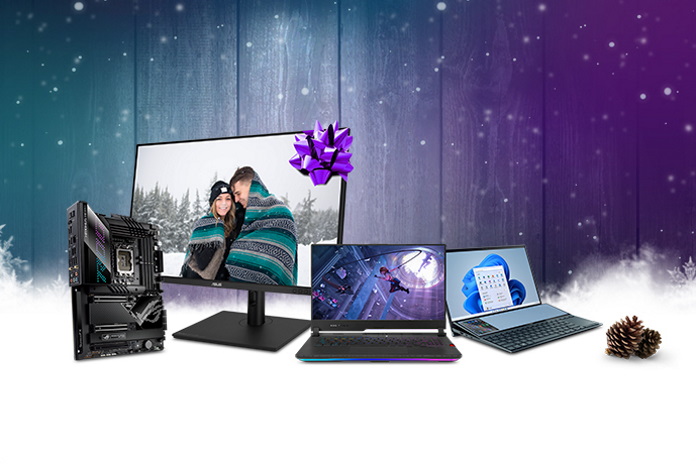 Want to see some eyes light up with joy this holiday season? Few gifts create excitement quite like the latest tech. The right laptops, sophisticated peripherals, dazzling displays, or portable projectors make the best gifts for the friends and family on your shopping list this year.
We understand if you feel a little overwhelmed by all the possible gadget gifts out there. Unless you're as passionate about PCs, gaming, or digital content creation as the person you're shopping for, it can be tricky to find the right gift for them. That's where we come in. We work closely with PC enthusiasts of all kinds to manufacture some of the world's best laptops, desktop PCs, wireless routers, DIY components, and peripherals for every hobby and passion. In this guide, we'll walk you through a selection of gifts exactly tailored to meet the needs of everyone on your list. To skip straight to the gift ideas, click here.
Crowd-pleasing stocking stuffers
We'll kick off our list with a selection of surefire hits. Shopping for someone who needs to replace a worn-out PC? The Vivobook Pro 15 OLED or Zen AiO 24 White Edition are great all-around choices for anyone who wants a laptop or desktop that can do more, and we have a curated list of gaming peripherals that will level up the loadout of any gamer on your list.
ROG Strix XG16AHP-W
Odds are pretty good that you've got a gamer on your shopping list this holiday season. A mouse, keyboard, or display is a great way to augment their gear with a gift that will give them endless hours of fun.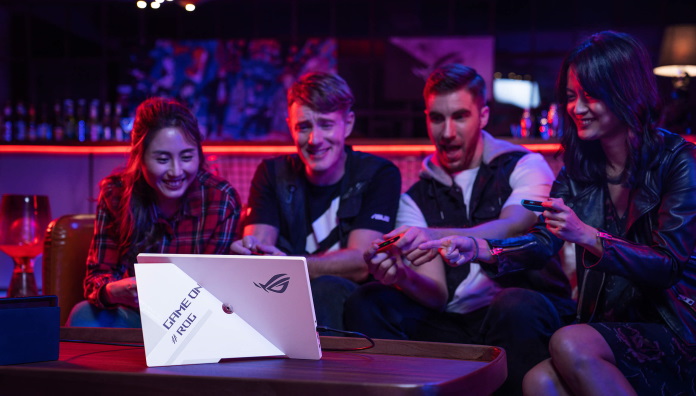 For someone who primarily games with a laptop or a console, the ROG Strix XG16AHP-W portable monitor gives them the freedom to game wherever, whenever. This 15.6" display is thin enough to slip into a laptop bag, yet it boasts the key specs that gamers demand, like a speedy 144Hz refresh rate. It'll connect seamlessly to laptops, smartphones, game consoles, cameras, and other devices thanks to its USB Type-C and HDMI ports, and its built-in 7800mAh battery delivers up to three hours of use on the go.
ROG Spatha X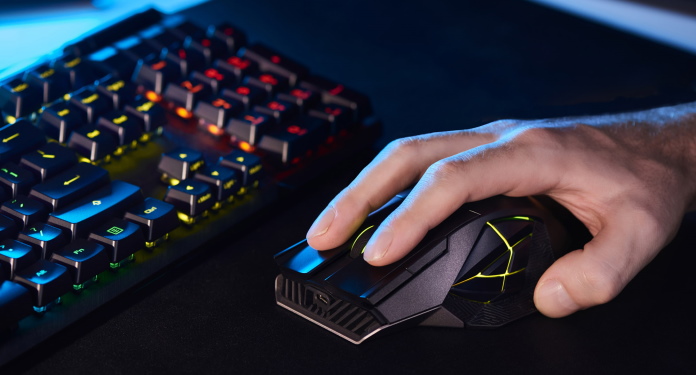 Gamers who love massively multiplayer online role-playing games and complex sims often gravitate to peripherals that give them extra inputs and extensive customization options. If you're shopping for someone who's joined the throngs of players in new hits like Age of Empires IV or New World, consider putting an ROG Spatha X in their stocking. This gaming mouse offers 12 programmable buttons, most of which are conveniently placed by the user's thumb in an angular design that makes it easy to find the right spell in the heat of the action. High-performance wireless connectivity will let your friend or family member cord-free gaming, while the mouse's wired mode makes sure that the action doesn't have to stop when it's time to top off the battery.
ROG Strix Scope NX TKL Moonlight White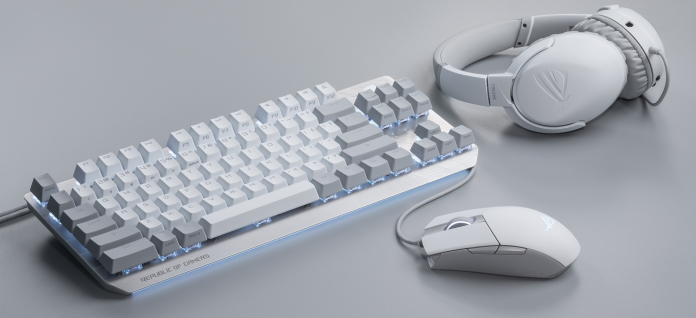 Shopping for a gamer who craves gear that stands out? We have an entire lineup of peripherals, laptops, desktops, and PC DIY components draped in luxurious Moonlight White. Get your gift recipient started with the ROG Strix Scope NX TKL Moonlight White. This mechanical keyboard has the fast, tightly-tuned actuation that lets gamers command the battlefield with speed and precision, and it's in a compact tenkeyless layout that leaves plenty of room on their desk. Vibrant RGB LEDs allow them to customize the look of the keyboard, and they can synchronize that lighting with the rest of their compatible gear through Aura Sync.
Availability (U.S.)
ROG Strix Scope NX TKL Moonlight White
Amazon
B&H
Vivobook Pro 15 OLED
Perhaps you're shopping for someone who could use a brand-new system? The Vivobook Pro 15 OLED is dressed to impress with a vivid OLED panel that delivers lifelike, vivid colors. For entertainment, browsing photos, gaming, and everyday use, this display tech is an unmistakable upgrade over older options.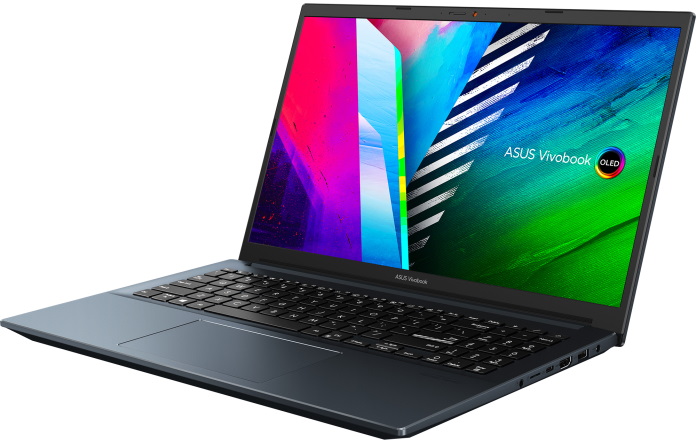 This sleek and lightweight laptop is a great fit for anyone with a wide range of interests and hobbies. The gorgeous OLED panel makes it a natural choice for creative work of all kinds, as does its powerful AMD Ryzen 7 5800H CPU and NVIDIA GeForce RTX 3050 GPU. The discrete GPU lets the Vivobook Pro 15 OLED flex its muscles in games, too.
Zen AiO 24 White Edition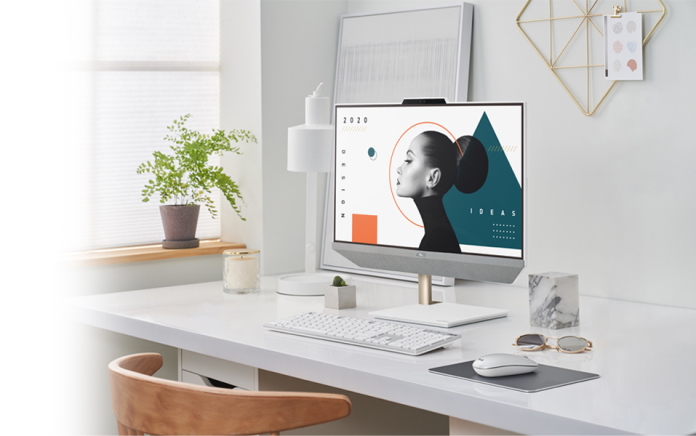 For a friend or family member who prefers the advantages of a desktop, the Zen AiO 24 White Edition is a flexible all-in-one PC with an elegant, space-saving design. Its Windows Hello-enabled IR Camera makes it a breeze to log in, and it includes a privacy shield for peace of mind. Your gift recipient can take advantage of hands-free voice control with Cortana or Amazon Alexa, too.
| | Availability (U.S.) |
| --- | --- |
| Zen AiO 24 White Edition | Amazon |
Must-have gifts for gamers
If your holiday shopping list has a gamer on it, we've got you covered. ROG has years of experience making some of the most coveted gaming gear on the planet, and we bring that expertise to bear on a trio of products ready to elevate any gaming setup.
ROG Falchion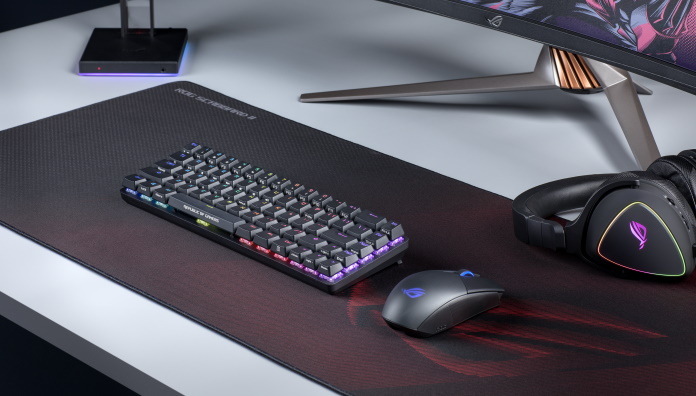 Here's an open secret: many gamers have more keyboard than they actually need. Traditional decks include a numpad and a separate section for arrow keys, yet in the heat of battle a gamer's left hand might never wander from their position above the WASD keys. That's why the ultracompact ROG Falchion makes so much sense for so many people. This portable, wireless gaming keyboard incorporates arrow and navigation keys into a slim 65% layout, creating more room for their mouse hand to move freely. A configurable touch bar on the left provides quick access to common functions like volume control, and durable ROG PBT doubleshot keycaps ensure elite performance for the long term.
ROG GS-AX5400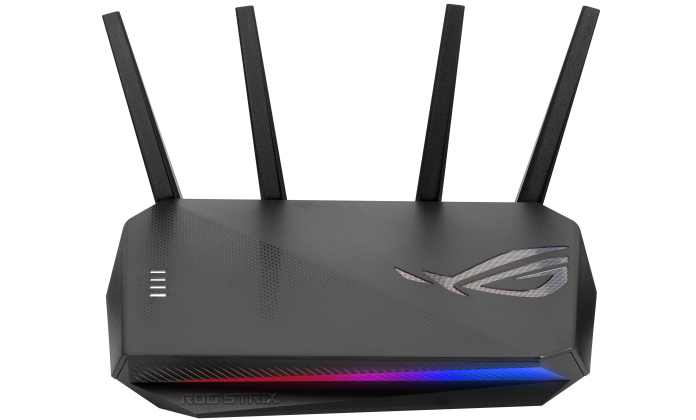 Don't miss the opportunity to give the gift of great wireless networking. The ROG GS-AX5400 serves up rock-solid WiFi 6 connectivity, and it's a cinch to set up, too. It's fully optimized for gaming with a dedicated Gaming Port that prioritizes bandwidth for the device plugged into it. Your friend or family member will receive a lifetime of security updates, and Instant Guard will help them browse securely even when they're out of the house by giving them one-click access to their VPN.
ROG Strix SCAR 15
For a complete gaming PC in a portable package, consider giving a lucky loved one the ROG Strix SCAR 15. This beastly machine is fully loaded for gaming excellence. It boasts NVIDIA's top-of-the-line GeForce RTX 3080 GPU and the powerful AMD Ryzen 9 5900HX CPU. This dynamic duo serves up smooth frame rates in every game on the market, and the laptop's blazing-fast 300Hz display shows every millisecond of the action in fluid clarity.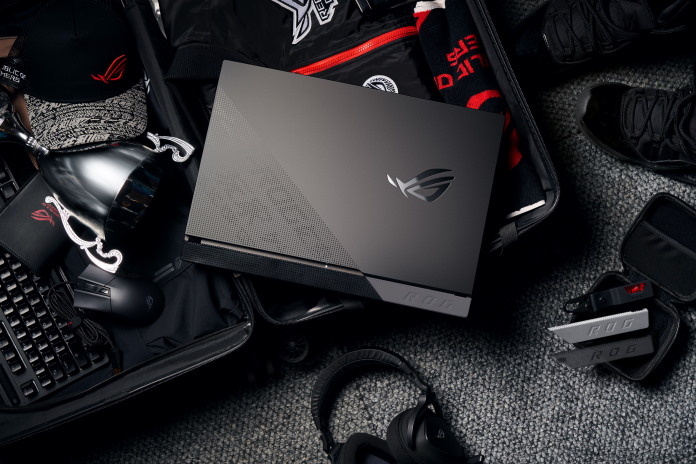 The Strix SCAR 15 wraps all that gaming horsepower in a sleek, stylish chassis. Vibrant RGB LED illumination flows out from underneath the front edge of the laptop. Optical-mechanical key switches deliver precise actuation and responsive feel. In the hands of a gamer with the drive to win, this laptop is a potent weapon destined for victory.
High-performance creative tools
Today's digital world provides animators, digital artists, architects, photographers, and videographers with powerful apps to realize their creative visions and endless opportunities to share their work with the world. With the right gift, you can empower the creator on your shopping list to take their work to the next level.
Zenbook Duo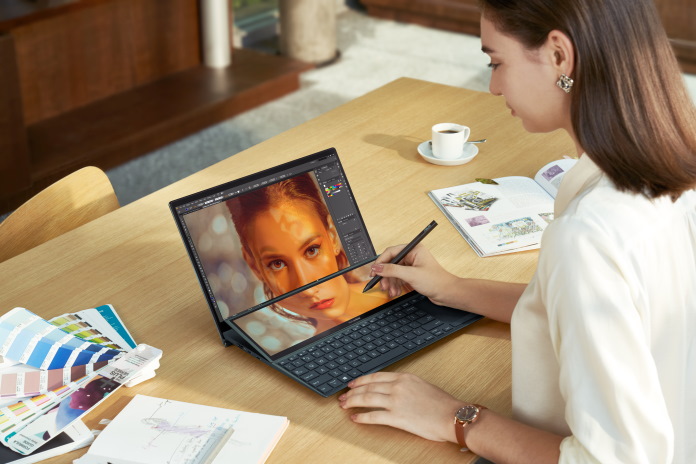 Here's a flexible laptop with powerful tools for creation: the Zenbook Duo. This lightweight machine has a large secondary touchscreen integrated into the chassis right below the main display. This innovative interface will give your friend or family member powerful multitasking options that will allow them to do more when they get in their creative flow. The second display can be a convenient canvas for work with a stylus, a dashboard of customizable touchscreen controls for use in popular Adobe apps, or a space to keep an eye on communications apps and reference materials.
ProArt Display PA329CV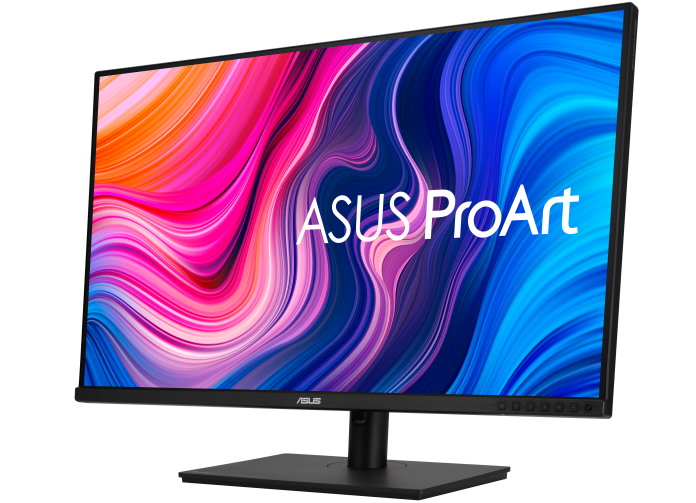 Budding creators often need to upgrade their monitor as they develop confidence and experience in their work. For the artist on your shopping list who's been getting by with an old conventional display, consider the ProArt Display PA329CV. It's an excellent starting point for any creator. With its large 32" screen size, 4K resolution, and exceptional out-of-the-box color accuracy, it has the features they'll need to get started with creating professional-quality media.
ProArt Display PA148CTV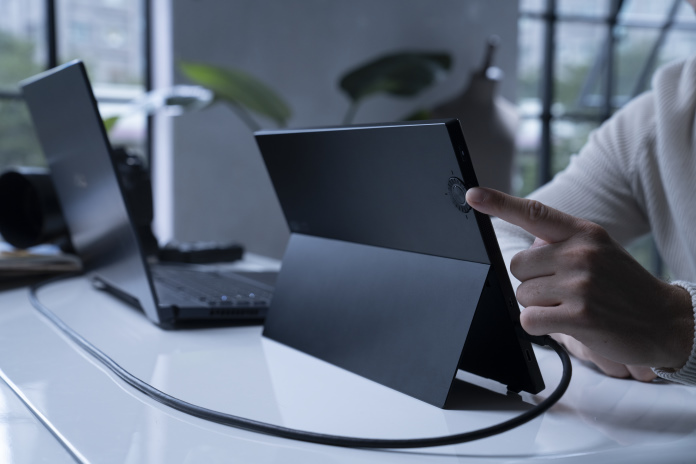 Inspiration strikes at unexpected moments, so creators everywhere need portable devices that let them develop new ideas no matter where they are. When you give a portable monitor to a creator on your holiday shopping list, you greatly expand their capabilities when they're away from their home office or studio. The ProArt Display PA148CTV portable monitor is so much more than a display. In addition to providing an accurate picture of your work, this thin and light monitor offers the versatile ASUS Dial and our Control Panel software. This convenient combination of software and hardware tools will boost your loved one's creative output in the most popular content-creation apps.
Lightweight tech that travels easily
Perhaps there's someone on your shopping list this year who never seems to sit down. They travel frequently, regularly meet with clients outside the office, and are always looking for opportunities to meet up with family and friends. Even when they're at home, they don't like to be tied down to a desk—they'll take their devices with them as they roam around their living space.
For people who want to do more on the go, we've got some great gift options. A versatile laptop, a portable gaming monitor, or a portable projector might be just the thing to keep the traveler in your life productive and entertained no matter where life takes them.
ASUS Chromebook Detachable CM3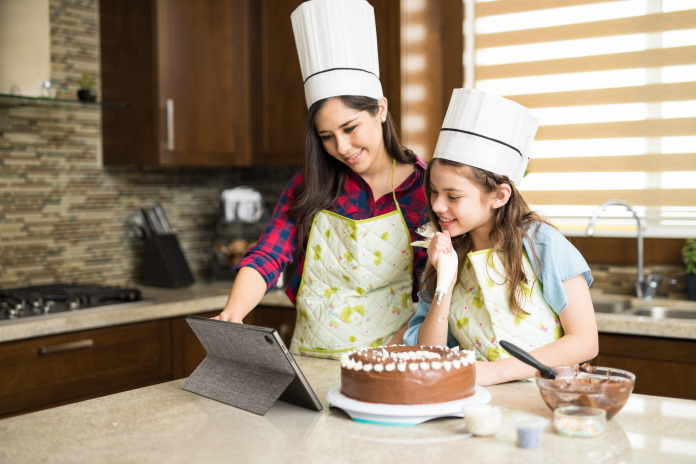 Chromebooks are easy to set up, easy to use, and easy to maintain, and the ASUS Chromebook Detachable CM3 goes a step further with its innovative design. Your friend or family member will be able to boost their productivity with the detachable keyboard when they need it, or they can use the touchscreen interface instead. The included stand cover sturdily props up the display in vertical or horizontal orientations, and it also detaches entirely for tablet mode. This lightweight machine includes a stylus for those who like to sketch out ideas or jot down ideas by hand, and the laptop's chassis even includes a garage that keeps the stylus handy for whenever it's needed.
ROG Strix XG17AHPE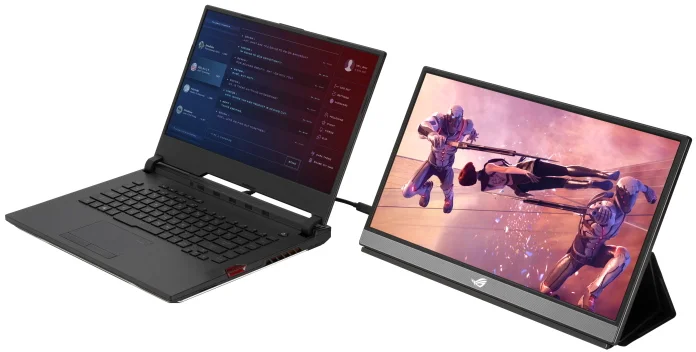 Here's a welcome present for someone on your list who'd love to get more gaming in while they travel. The ROG Strix XG17AHPE will slip easily into their laptop bag alongside their main rig. Your gift recipient will appreciate how it boosts their productivity by letting them multitask on the go, and they'll absolutely love how it elevates their game with its premier gaming specs. The combination of its 240Hz refresh rate and Adaptive-Sync support means that it'll display new frames at a breakneck pace without screen tearing when used with compatible graphics cards. The XG17AHPE's low 3ms response time also minimizes the motion blur that can muddy fast-moving images. All told, this display gives the gamer on your list all the tech that they expect for competitive gaming in a portable package that sets up anywhere.
ZenBeam Latte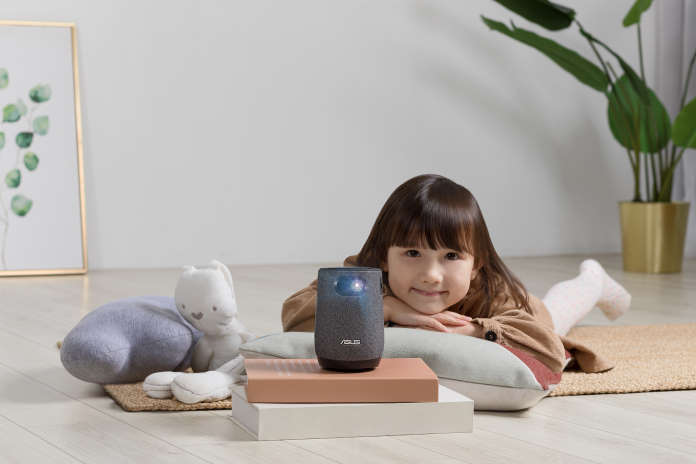 Watching videos and playing games are some of the most popular activities in many households right now, so as your loved ones gather this holiday season you might find there's a shortage of screens. The ZenBeam Latte L1 will alleviate the competition for the family room TV. This portable projector is about the size of a 16oz cup of coffee, yet it can display a 720p image 120" across at 300 lumens of brightness. The Aptoide TV media platform will let your loved ones stream video from their favorite services, and since the Latte has a large 6000mAh battery, it won't even need a nearby outlet to perform its magic.
Dream parts for a DIY PC
Let's talk about the person on your holiday shopping list who loves to build their own PCs. Intel just launched its 12th generation of Core CPUs, so it's entirely possible that your friend or family member is eagerly plotting their next build around one of these high-performance chips. This gives you a prime opportunity to support their passion with a PC DIY component that they'll absolutely love.
ROG Maximus Z690 Formula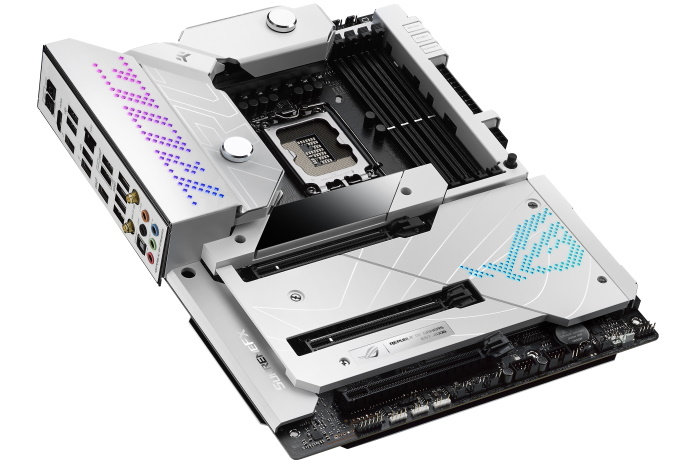 We have a wide range of Z690 motherboards ready to serve as the foundation for a 12th Gen Intel Core PC, so we recommend sitting down with your loved one and looking at the options together. If we had to pick a favorite for the holiday season, though, we'd steer you toward the ROG Maximus Z690 Formula. Its Moonlight White armor provides a pristine background for bold RGB LED lighting effects, and makes it a perfect choice for a white-themed build. The motherboard supports next-gen DDR5 RAM and PCIe 5.0 connectivity, allowing your loved one to complement this motherboard with the highest-performance components on the market, and the CrossChill EK III VRM block will empower them to push their hardware to the limits.
Prime Z690-A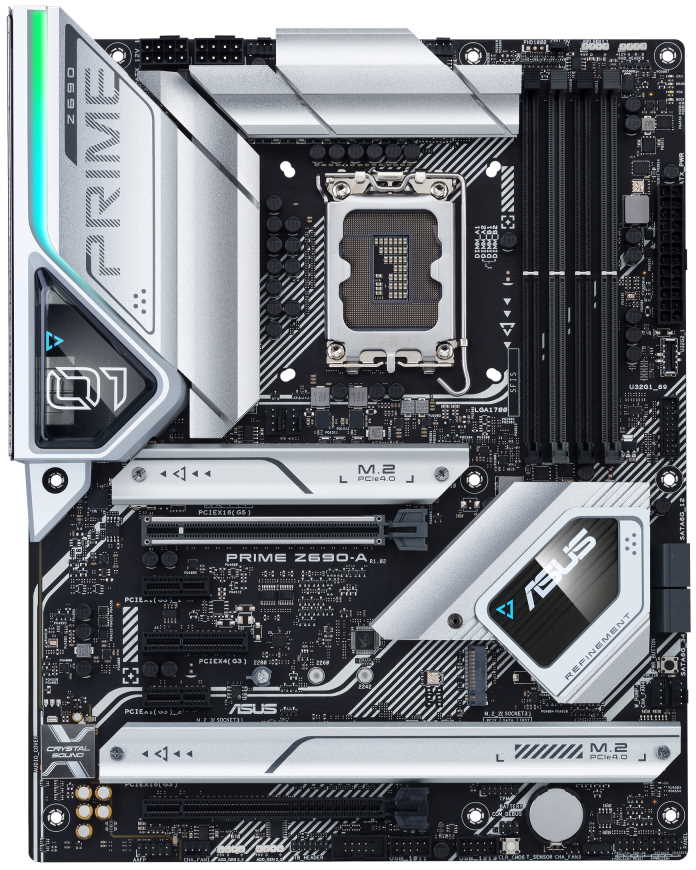 Here's a second option for an Intel 12th Gen build. If the vast performance potential of the ROG Maximus motherboard exceeds the needs of your friend or family member, the Prime Z690-A might be a better fit. This well-rounded and affordable board supports the latest DDR5 RAM and has a PCIe X16 slot ready for the next generation of graphics cards. It has a wealth of connectivity options, including Intel 2.5Gb Ethernet and a Thunderbolt 4 header, and it has a sleek style that'll look sharp through the window of a PC case.
ROG Strix GeForce RTX 3080 Ti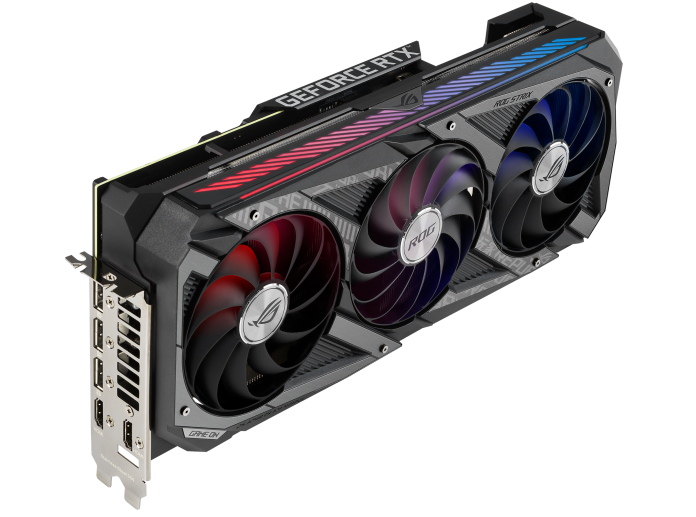 A high-end build deserves a high-end graphics card, and the supreme gaming performance of the ROG Strix GeForce RTX 3080 Ti puts it in the highest tier of GPUs on the market today. With its beefy 2.9-slot cooling design, it can sustain high clock rates for exceptional frame rates in any game your loved one wants to play. If their passion is gaming, they'll love this graphics card.
Happy holidays from ASUS and ROG
This is just a small selection of the PCs, laptops, monitors, wireless networking products, and peripherals that we offer, but we hope that this list was able to help you put a bow on your holiday shopping. Follow this link for even more gift ideas and help finding retailers with available stock.
Whatever gifts you select for your friends and family, we wish you joy and happiness this season. From all of us here at ASUS, happy holidays.