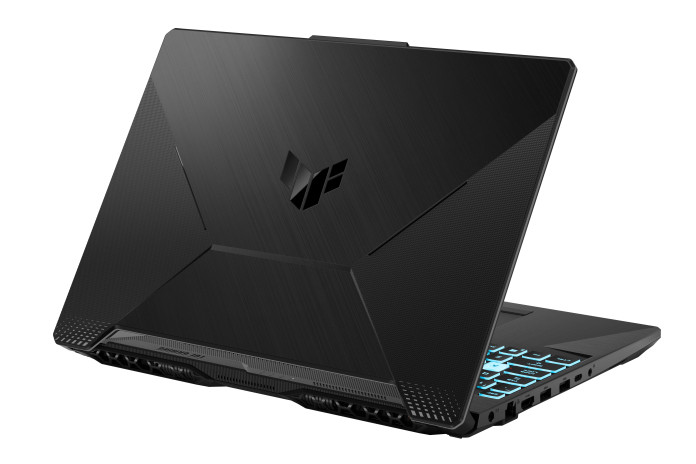 Powerful, resilient, and wrapped in a stylish new aesthetic, our latest TUF Gaming A15 and A17 laptops are game for anything. Savvy enthusiasts have long paired AMD and NVIDIA processors to maximize their performance-per-dollar, and these gaming laptops carry that tradition into the next generation. Their one-two punch of GeForce RTX™ 30 Series GPUs and Ryzen™ 5000 Series CPUs delivers knockout gaming performance in a refreshingly attainable package.
That cutting-edge core combo pairs with essential features to make exhilarating gaming experiences available to a wide audience. Graphics are smooth as silk on Adaptive-Sync displays refreshing at up to 240Hz. Performance is sustained by upgraded cooling with dual 83-Blade fans. Multiplayer team chat is clearer with advanced Two-Way AI Noise Cancelation. And you can move freely on the road or at home with a long-lasting battery up to 90Wh.
Reinforced by the signature military-grade durability that defines the TUF Gaming family, the new A15 and A17 are ready for action no matter what you're doing or where you're going.
Ampere into the future
Available with up to a GeForce® RTX 3070 clocked up to 1510MHz at 90W with GPU Boost with another 5W available from Dynamic Boost, our 2021 TUF Gaming laptops unlock the potential of NVIDIA's cutting-edge new Ampere architecture. The second generation of RTX GPUs blends enhanced streaming multiprocessors with upgraded RT and Tensor cores for the most realistic ray-traced graphics and cutting-edge AI features. This combination capably pumps out smooth frame rates with immersive lighting and effects, and it can further boost performance with NVIDIA DLSS technology that uses AI-accelerated rendering to preserve image quality. Support for Resizable BAR enables the CPU to access all of the GPU memory at once, which can improve performance in many games.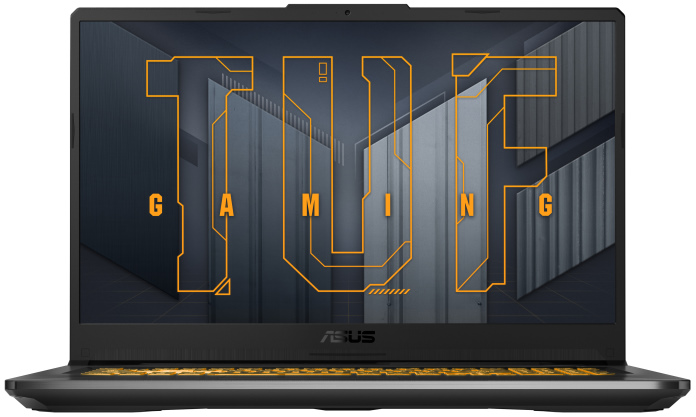 To experience the full effect of triple-digit frames per second, you need a fast display that can refresh quickly enough to show every frame. The TUF Gaming A15 and A17 are available with up to a 240Hz gaming panel that gives you precise visuals worthy of tournament-level esports competitions. This top display option also covers 100% of the sRGB spectrum, the most widely used digital color space.
Other configurations scale back to a 144Hz panel that's still plenty quick for fast-paced play. Top configurations support Adaptive-Sync to dynamically vary their refresh rate to match the frame rate of the GPU, leading to smoother gameplay with less lag and no tearing. They also maintain vibrant colors over wide viewing angles, so you can sit off to the side while playing games or streaming videos with friends.
Views of the action look and feel more expansive through NanoEdge bezels that focus your attention on the display rather than what's around it. In addition to heightening immersion, the narrow frame shrinks the footprint of the chassis, making the laptop more compact.
Ryzen to any challenge
Master everyday work and play with powerful AMD Ryzen processors. These mobile CPUs are based on the new Zen 3 microarchitecture and built using industry-leading 7nm fabrication technology. The TUF Gaming A15 and A17 both boast up to an eight-core Ryzen 7 5800H that can run on up to 45W of sustained power when the GPU is active and 65W when the CPU is on its own. For intensive workloads, it can activate up to 16 threads to accelerate gaming, streaming, and heavy duty multitasking.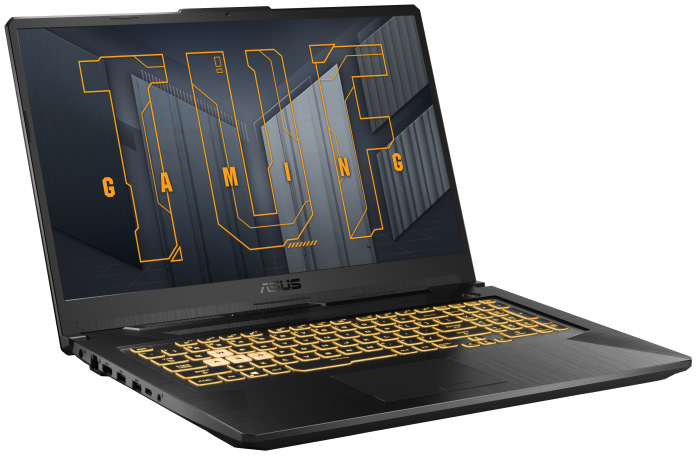 Up to 32GB of high-performance DDR4-3200 memory means there's enough RAM for all your favorite apps and loads of browser tabs. Games and programs load faster on the nimble NVMe® SSD. It's available with up to 1TB of storage, so it's easy to bring your game collection wherever you want to play.
If you want to keep an even bigger library on hand, add a second SSD via the open M.2 slot and easily add terabytes of space. All the storage bays and memory slots are readily accessible with a standard screwdriver thanks to our easy-upgrade design, which includes a clever pop-open screw that helps separate the bottom of the chassis without requiring a prying tool.
Self-cleaning cooling 2.0
Effective cooling is crucial to achieving and maintaining strong performance. Our comprehensive cooling strategy brings together carefully optimized components, self-cleaning measures, and customizable settings to ensure the best experience.
Four heatpipes snake over the CPU and GPU, redistributing thermal energy to three heatsinks that rapidly dissipate it through accompanying outlets. Each heatsink is lined with copper fins as thin as 0.1mm that increase the surface area for heat dissipation and lower air resistance for smoother flow.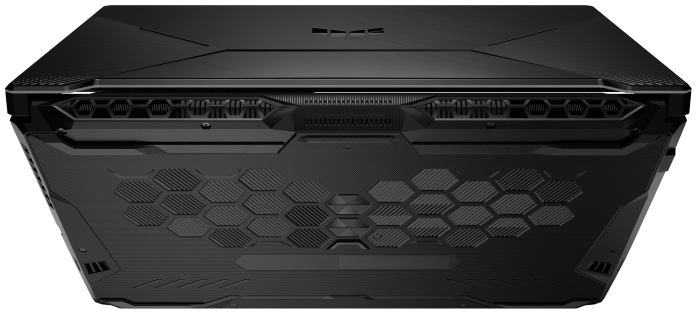 Air is channeled through the laptop by two n-Blade fans based on an advanced design inherited from ROG gaming laptops. These fans are made from a special liquid-crystal polymer that enables blades 55% thinner than conventional designs without sacrificing the strength required to hold their shape at high RPMs. Each blade is so thin, we can fit 83 of them per fan. With 0dB Technology, the fans switch off completely when CPU and GPU temperatures are low in the Silent operating mode. This makes cooling truly silent under light workloads.
Drawing air into the chassis can sometimes introduce dust and other particles. Accumulation on heatsinks and fans can impede performance and stability over time, so our self-cleaning cooling system uses anti-dust tunnels to catch and direct particles away from critical components to keep the system running strong. The updated design in the TUF Gaming A15 and A17 uses shorter tunnels that leave more room around the fan, increasing airflow.
Together, our 83-Blade fans and updated self-cleaning cooling system improve system airflow by up to 10% compared to the previous generation.
Scenario Profiles optimize cooling, performance, and other system settings to give you the right config for the moment. They can automatically change operating modes based on the active app, or you can make adjustments manually with a keyboard shortcut. Turbo mode delivers maximum performance and fan speeds for intensive tasks, while Performance mode optimizes speed and acoustics for the best gaming experience. Silent mode backs off to reduce noise for activities like surfing the web, streaming shows, and other light loads.
Two TUF tints
Sleek Eclipse Gray and bold Graphite Black color options bring different looks to the new TUF Gaming A15 and A17. Both designs feature sharp lines and clean-cut accents, from the subtle, hairline brush strokes across the lid and palm rest right down to the textured honeycomb grip that makes it easier to grab the laptop and go.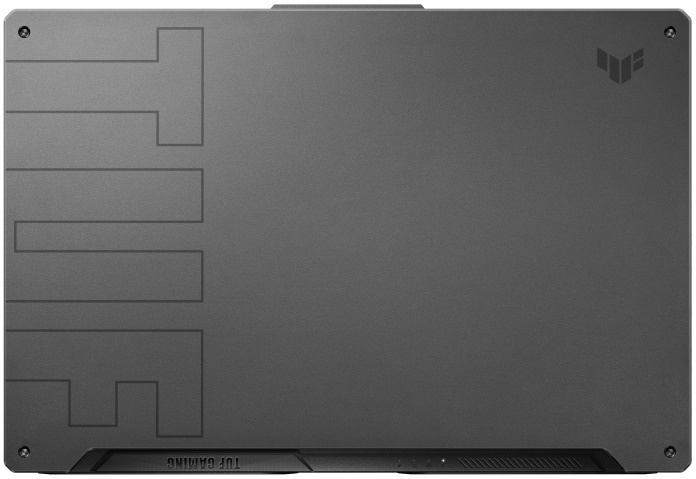 The updated aesthetic matches the new TUF Gaming logo emblazoned on the lid. This more modern look offers a fresh take on the series that still remains rooted in superior durability.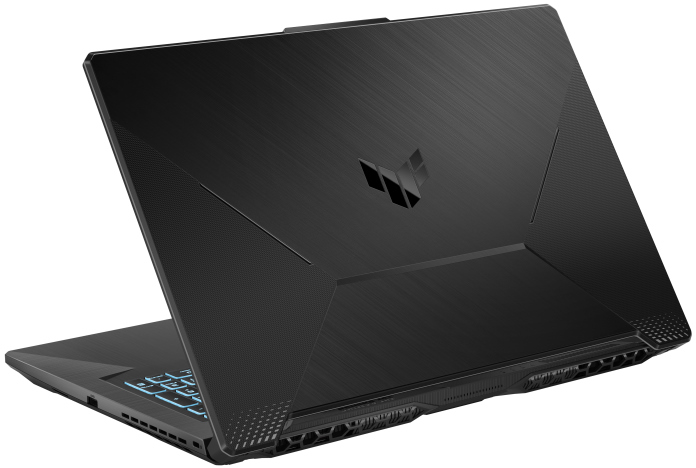 Like their predecessors, these machines are tested to meet military-grade MIL-STD-810G standards. Rigorous tests pit the A15 and A17 against everything from extreme weather conditions to drops and falls. Built to handle treks from the arctic to the desert, TUF Gaming laptops are more than capable of weathering everyday wear and tear.
Longer lasting battery
No matter where you want to go, the TUF Gaming A15 and A17 make it easy to stay connected to family and friends. A power-efficient Ryzen™ processor and large 90Wh battery combine to let you unplug and enjoy hours of entertainment. The 17-inch model nets up to 12 hours of continuous video playback, while the portable 15-inch edition manages up to 14.5 hours, so you can watch movies and shows wherever you want. All that uptime combines with fast and reliable Wi-Fi 6 (802.11ax) to ensure that you can jump online to chat, stream, and more wherever compatible networks are available.
Crystal clear sound
Voice calls from anywhere are clearer with Two-Way AI Noise Cancelation. Designed to remove a broad range of background noises from both input and output audio, this new tech works with any input device and ensures that both your voice and incoming chat are fuzz-free. Noise-canceling settings can be applied to specific apps, so it's simple to filter unwanted sounds from Discord without adversely affecting in-game audio, streaming music, and other sounds you want to hear. AI Noise Cancelation runs on the CPU, allowing the GPU to focus all its resources on maximizing gaming performance.
Gaming is more immersive with DTS:X™ Ultra technology that delivers quality, high-fidelity sound. It drives 7.1-channel virtual surround sound, adding a sense of direction and distance that can help you get the drop on enemies and gain a distinct competitive advantage. Fine-tune settings with the built-in equalizer or optimize quickly by switching between presets for games, movies, and more. Pump output through two powerful integrated speakers or plug your favorite headset or headphones into the 3.5mm audio jack.
Round out your experience
A wide variety of I/O ports lets you build-out your setup anywhere. Bring your favorite PC accessories along for the ride wherever you go, and you can game, stream, and stay productive  at the drop of a hat.

Three USB 3.2 Type-A ports make space for a mouse, gamepad, and other peripherals. Built-in Bluetooth also lets you pair mice, headphones, and other devices for a wire-free space. Quickly set up a secondary display for more efficient multitasking through DisplayPort™ 1.4 over USB 3.2 Gen 2 Type-C™, and broadcast your game on the big screen at up to 4K resolution with HDMI 2.0b.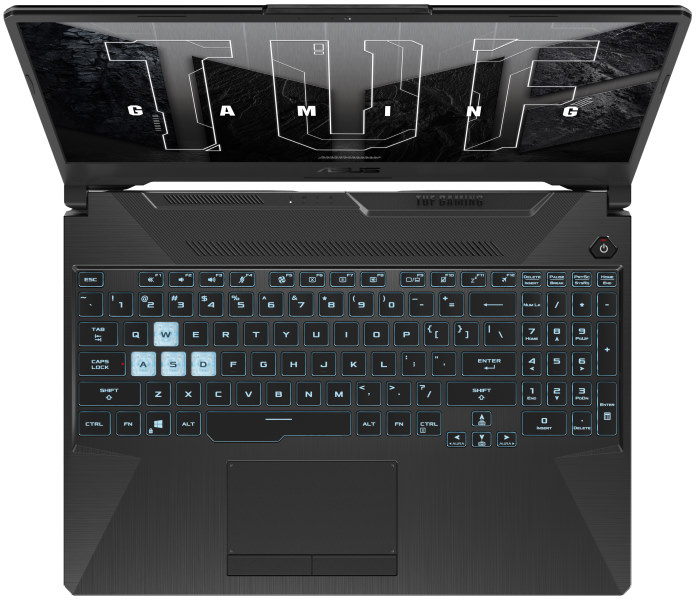 The keyboard is optimized for gaming with a desktop-style layout that makes inputs more comfortable and precise. Overstroke technology triggers each key's actuation point higher in the stroke, offering more responsive input with an improved overall feel. In true TUF form, each key is durable enough to withstand over 20 million presses for superb long-term reliability.
Uniform RGB backlighting lets you express your own unique style, while highlighted WASD accents provide a visual shortcut to key movement commands. You can tweak RGB colors and effects with our Armoury Crate utility, which unifies vital functions like lighting control, system monitoring, and configurable Scenario Profiles that automatically load preferred system settings for different games and apps.
TUF Gaming A15
TUF Gaming A17
CPU
Up to Ryzen 7 5800H
Display
240Hz FHD
144Hz FHD
60Hz FHD
144Hz FHD
60Hz FHD
GPU
GeForce RTX 3070
GeForce RTX 3060
GeForce GTX 1650
Memory
Up to 32GB DDR4
Storage
1TB SSD
512GB SSD
I/O
1x USB 3.2 Gen 2 Type-C
3x USB 3.2 Gen 1 Type-A
1x HDMI 2.0b
1x RJ45
1x audio combo jack
Battery
90Wh
Size
359.8 x 256 x 22.8~24.5mm
2.3kg
399.2 x 268.9 x 22.1~24.8mm
2.6kg
Outlast the competition
The new TUF Gaming A15 and A17 gaming laptops offer serious bang for your buck, making the latest technologies and essential features available to more gamers than ever. They deliver exhilarating gaming experiences alongside practical conveniences like long battery life and advanced noise canceling that also raise your game outside the arena.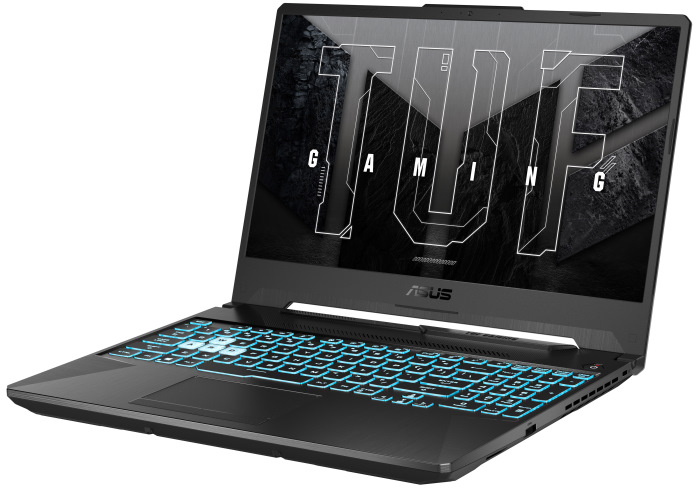 Check with your local ASUS representative for specifics on pricing and configurations available in your region.