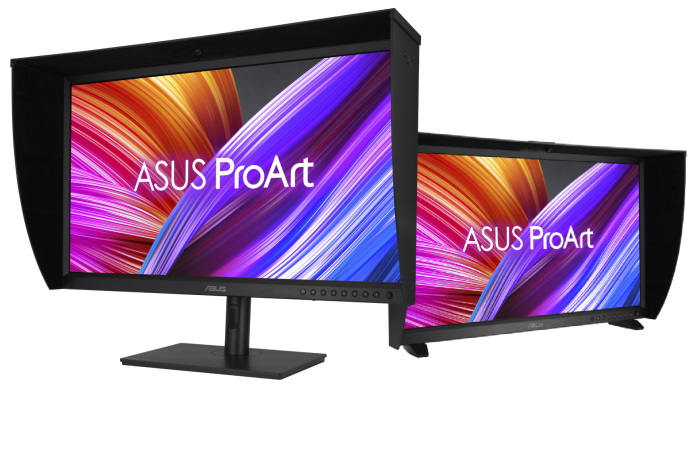 Standard LCD displays have served us well for many years, but the maturing high-dynamic-range (HDR) ecosystem has created a need for displays that can better handle that nex-gen content. Creators working in this new frontier of media need monitors with exceptional contrast, wide color gamut support, and factory calibrations that they can rely on. The ProArt Display OLED PA32DC uses a cutting-edge OLED panel to meet the needs of these demanding creative professionals.
Unlike a standard display, which uses a single LED backlight to illuminate the entire display, or even a mini-LED display, which uses an array of individual backlight zones behind the panel, an OLED panel achieves ultra-precise control and extreme contrast by making each individual pixel its own light source. These characteristics make an OLED panel a natural fit for HDR content mastering. Unlike other OLED panels that use an RGBW or PenTile sub-pixel array, the PA32DC uses an RGB sub-pixel arrangement for the crispest on-screen images and text.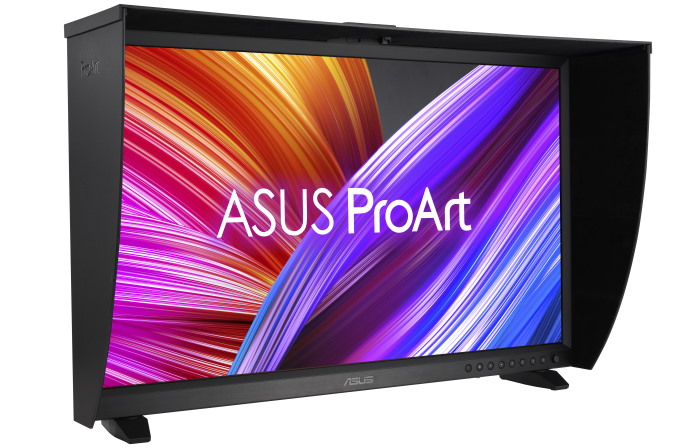 The ProArt Display OLED PA32DC's vivid OLED panel is finely tuned to meet the needs of the creators working with HDR content. Its generous 31.5" diagonal gives you a close and careful look at your work, while its 3840×2160 resolution brings out all the fine detail in your creations. We're targeting the requirements of a VESA DisplayHDR 400 True Black certification to ensure that the display delivers inky, lifelike blacks and bold highlights. Its ultrafast 0.1ms response time makes it a natural fit for mastering fast-moving HDR content, as each pixel can rapidly transition to a new color without visible blur.
OLED panels are known for their excellent color reproduction, and the ProArt Display OLED PA32DC is a shining example of what the tech can provide to even the most demanding of creators. It offers true 10-bit color, and it covers 99% of the cinema-grade DCI-P3 color gamut. ASUS Smart HDR technology ensures compatibility with existing streaming video services and a growing list of HDR-enabled games. The PA32DC supports multiple HDR metadata formats so that you can check how content will appear for a wide range of target displays before it's sent off for final delivery.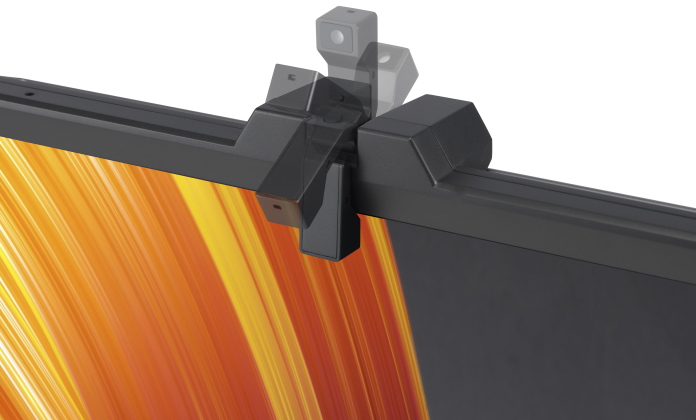 To maintain professional-level accuracy over the long term, the PA32DC has a built-in Auto Calibration tool, making it the world's first OLED display with such a feature. A built-in colorimeter moves into place when you need it, even with the display hood mounted. You can use it with the free ProArt Calibration software, or it seamlessly integrates with the Calman Ready and LightIllusion ColourSpace CMS tools if you prefer. Either way, it takes the hassle out of display calibration and makes it easier to recheck the accuracy of the display over time.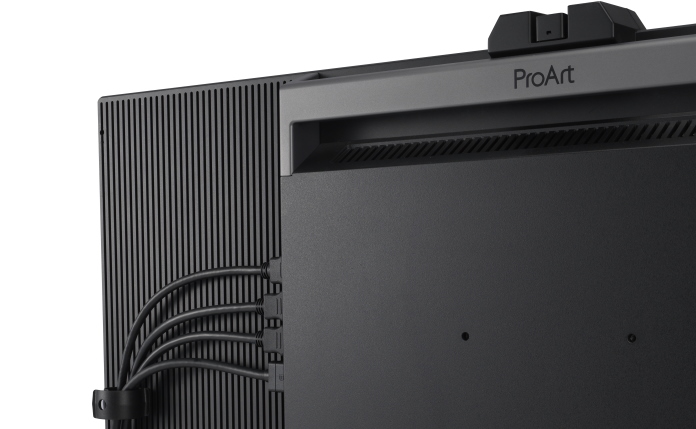 The ProArt Display OLED PA32DC's versatile stand makes it easy to deploy this large monitor in any scenario. Two different stand options allow you to position the display at just the right position for your workflow and comfort. A wraparound hood reduces on-screen reflections from nearby light sources, enabling you to work with confidence even when you're in a studio with nearby bright lights or working outdoors. Cable management clips make it easy to keep your desk tidy, while a sturdy and elegant metal handle makes it easy to transport the PA32DC wherever it's needed.
Three free months of Adobe Creative Cloud
Adobe products are central to creative work in many industries. We've partnered with Adobe to empower your workflow with the renowned Creative Cloud suite of apps and services. With your purchase of a ProArt Display OLED PA32DC in select regions, you'll enjoy a free three-month subscription to Adobe Creative Cloud. Not only will you have access to over 20 apps, including Photoshop, Premiere Pro, and After Effects, you'll have 100GB of cloud storage on tap.
Redemption is easy, and you can apply the Creative Cloud subscription to a new or existing account. You can use the MyASUS app on your ASUS laptop or head over to the registration site to redeem this offer.  Check out the full details for this program here.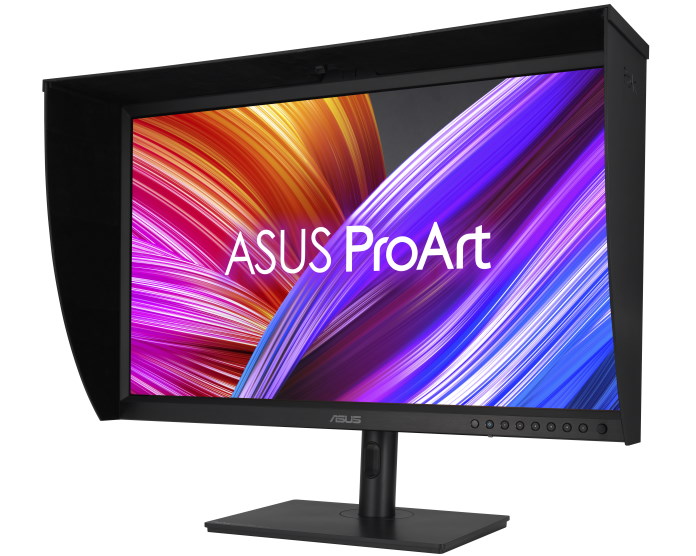 For years, creators have speculated about how the advantages of OLED technology might empower them to fully realize their creative visions. Now, the ProArt Display OLED PA32DC makes those dreams a reality. With its full per-pixel brightness control, infinite contrast, and professional-grade color reproduction and accuracy, this monitor is a natural fit for HDR content creation. For more information on the pricing and availability of the ProArt Display OLED PA32DC, please contact your local ASUS representative.