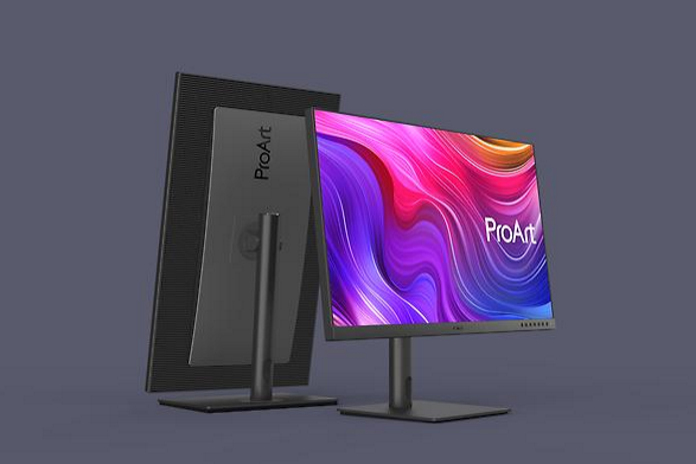 People everywhere are exploring their creative talents in photography, videography, and digital art right now. The foundation of all these disciplines lies in color. Without a display that accurately reproduces the colors of your footage and starting materials, you'll struggle to create and share the professional-quality media that you envision. The ProArt Display PA329CV, making its premiere at CES 2021, is a large, high-resolution display with the color accuracy that creators need to take their art to the next level.
This 32" display is a great way to get a close look at your media. The broad expanse of pixels fills your vision, giving you ample room for both the interface of your preferred software and the files that you're working on. Since it's a 3840×2160, or 4K, display, it has a comfortable DPI even at this large screen size, and it can show all the detail in your high-resolution media files without scaling. Worried about fitting such a large monitor into your space? In addition to its fully adjustable stand, the PA329CV offers an optional c-clamp mounting mechanism that attaches to the back of your desk for minimal intrusion into your working area.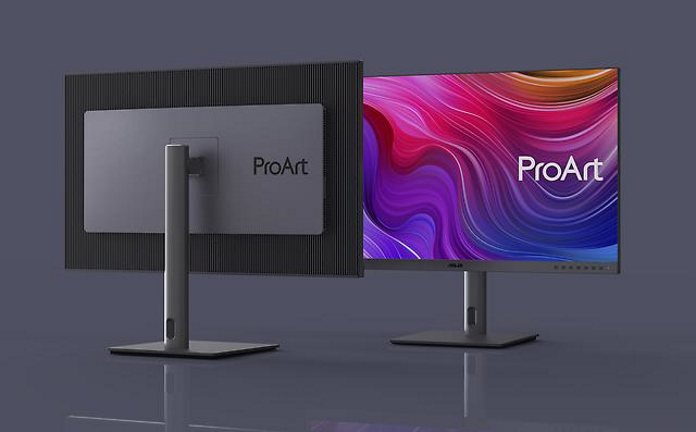 Color accuracy is the name of the game for creative work, and the ProArt Display PA329CV provides that precision right out of the box. It's factory calibrated and Calman Verified to reproduce color at the accuracy you need without requiring you to invest in specialized equipment. It covers 100% of the sRGB color gamut that's the standard for online media, and it its capability to produce dazzling highlights and inky shadows earns it VESA DisplayHDR 400 compliance.
Convenient front-side function buttons give you access to the ProArt Preset and ProArt Palette functions. These controls let you quickly select the color space that best fits your workflow and make fast adjustments to brightness, saturation, and hue, among others. This is especially helpful for getting a consistent image across multiple monitors.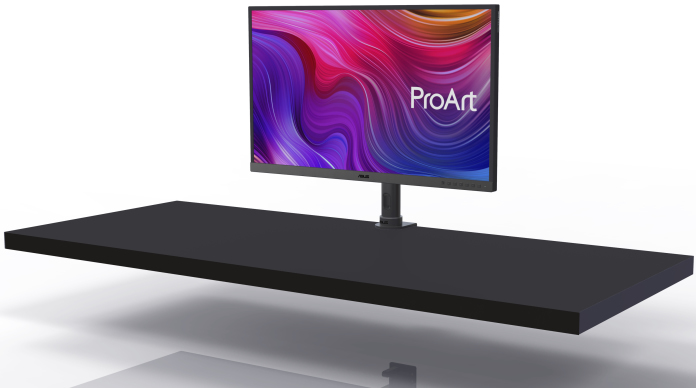 A broad selection of ports ensures compatibility with a wide range of devices. The ProArt Display PA329CV has two HDMI ports, one DisplayPort, and one USB Type-C port, so whether you're connecting it to a laptop or a desktop, you'll be ready to go. The USB port's DP Alt Mode lets it accept a display signal, and it also features 90W USB Power Delivery so that you can use the handy port to charge even powerful creator laptops.
Taken all together, the ProArt Display PA329CV is an excellent starting point for any creator. With its large 32" screen size, 4K resolution, and exceptional out-of-the-box color accuracy, it has the features you need to get started with creating professional-quality media.
For more information on the ProArt Display PA329CV, as well as pricing and availability details in your region, contact your local ASUS representative.