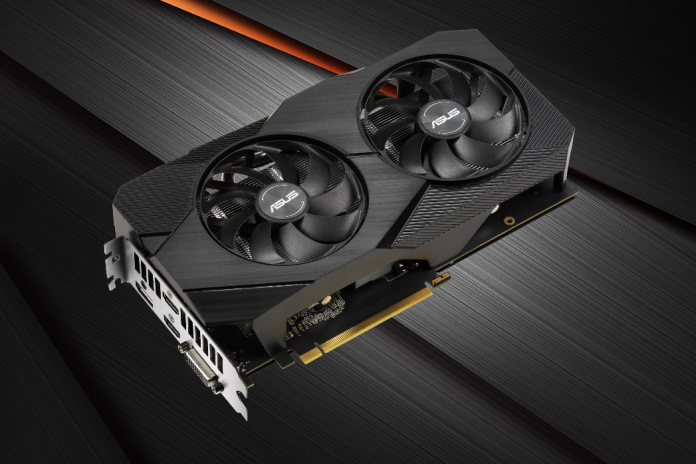 The world of PC gaming has never been more exciting: players are more numerous than ever, hardware has taken major leaps forward, and once-console exclusive games are making their way to the platform. NVIDIA and ASUS want PC building to be as accessible as possible, and we're happy to announce that the Dual GeForce RTX™ 2060 is back, boosted with a heaping 12GB portion of VRAM to power your bang-for-the-buck gaming rig. 
Like the previous iteration, the new Dual GeForce RTX 2060 EVO and Dual GeForce RTX 2060 EVO OC Edition use a 2.7-slot heatsink that provides plenty of surface area to dissipate heat. The two fans use ASUS' Axial-tech design, with IP5X dust resistance and larger blades that move more air. Barrier rings around the blades optimize its flow through the large heatsink, allowing the fans to put airflow where it's needed most without running full bore — so you get a quieter, cooler gaming experience. 
In fact, under light loads, the fans won't spin at all: our 0db tech spins up the fans only when the GPU reaches 55° C, and they'll stop spinning once the GPU cools back to 50° C for a truly silent session. Premium capacitors and alloy-core chokes enable robust power delivery for high performance and longevity. 
Finally, this reinvigorated GeForce RTX 2060 comes with a whopping 12GB of video memory, allowing plenty of VRAM headroom for the latest titles. Plus, you'll get all the ray tracing power of the 2060's RT cores, and the fantastic DLSS upscaling provided by dedicated Tensor cores, so you can play supported games at high resolution without increasing the load on the GPU.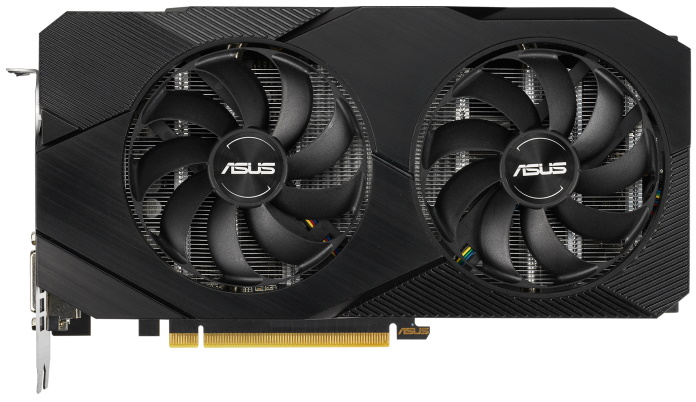 For more information on pricing and availability of ASUS Dual GeForce RTX 2060 graphics cards in your region, please contact your local ASUS representative.