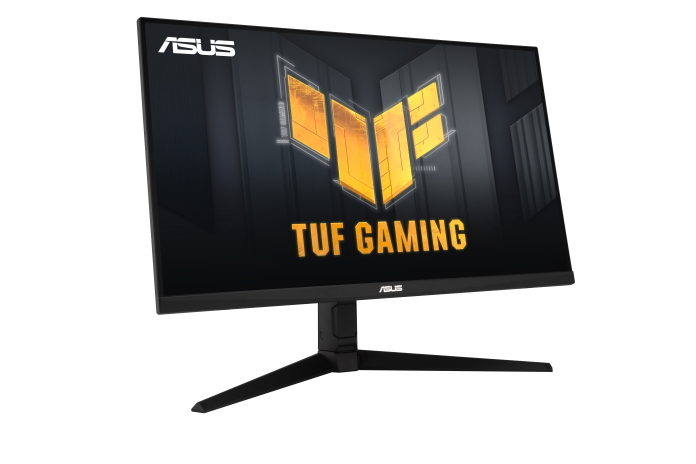 The action in today's games moves fast. To keep pace with the competition, you need every advantage that you can get. The TUF Gaming VG32AQL1A lets you command the battlefield with a large, immersive 32" display that's richly detailed thanks to its 2560×1440 resolution.
Under the hood, this monitor is bristling with features that keep visuals crisp and clear even as the in-game action heats up. The VG32AQL1A's high refresh rate and low response time keep the animation fast and fluid. It's NVIDIA G-SYNC Compatible and AMD FreeSync Premium certified, so it eliminates screen tearing while keeping latency low. ASUS Extreme Low Motion Blur Sync (ELMB Sync) and ASUS Variable Overdrive technologies give you pristine image clarity in fast-paced games.
If you've been using a standard 1080p display, the TUF Gaming VG32AQL1A's 1440p resolution and 32" diagonal will give you a crisper, more immersive, and more lifelike view of your favorite games. A 32" QHD display has roughly the same pixel density as a 24" FHD display, so text and images will look similarly clear on both.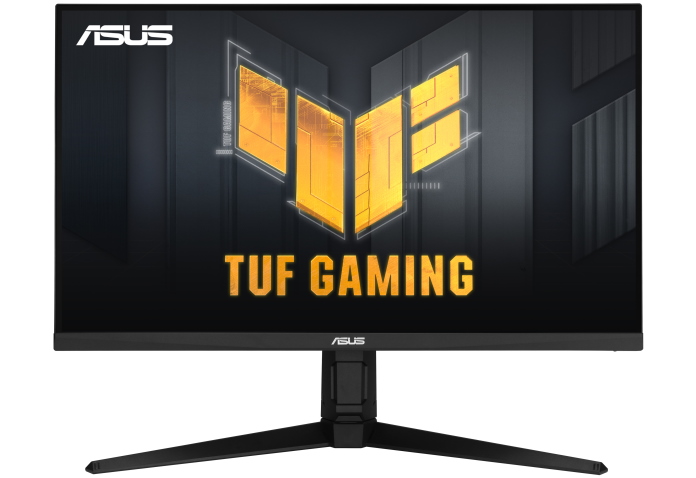 The TUF Gaming VG32AQL1A gives you a competitive advantage with its gaming-first features. It starts with a refresh rate that you can overclock up to 170Hz. Modern GPUs can produce frame rates well over 100 FPS in many of today's games even at a 1440p resolution, so this high refresh rate lets you enjoy smooth, highly responsive gameplay. The display's low 1ms (GTG) response time means that each pixel can change hue quickly enough to keep up with the action, minimizing motion blur.
Variable-refresh-rate tech synchronizes the display's refresh rate in real time with the GPU, ensuring tear-free gaming with low latency. The VG32AQL1A is NVIDIA G-SYNC compatible and offers AMD FreeSync Premium certification, so you get smooth visuals no matter which GPU brand you prefer. ASUS ELMB Sync technology also works simultaneously with variable refresh rate technologies to give you clear, tear-free images. It works best in fast-paced games at high FPS—try it out in your favorite esports title to see the difference in action.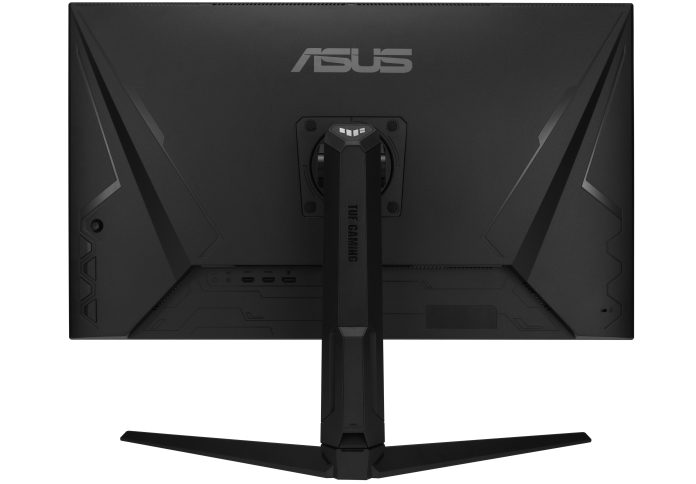 Most gaming displays offer an overdrive feature that lets players enjoy a faster panel response time for clearer motion. A common issue gamers face is that an overdrive setting which looks great at 60 FPS might not look so sharp in a fast-paced title running at 140 FPS, or vice versa. ASUS Variable Overdrive circumvents this problem by dynamically altering the overdrive setting as frame rates fluctuate naturally over time. Simply choose how strong you want the overall effect to be, and the VG32AQL1A takes it from there.
Vivid, lifelike colors and superior contrast matter when you're kicking back to watch a good movie or show—and they matter when you're anxiously scanning for enemies in the latest battle royale, too. The TUF Gaming VG32AQL1A is VESA DisplayHDR 400 certified, and its 99% coverage of the wide DCI-P3 color gamut ensures that it's able to reproduce a full range of fully saturated colors.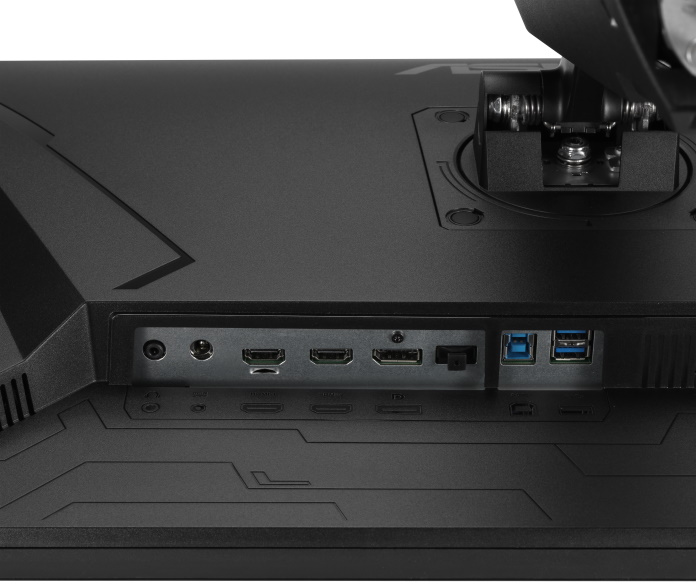 The TUF Gaming VG32AQL1A has a sturdy stand that offers tilt, swivel, and height adjustments so that you can easily position it at just the right angle. It has one DisplayPort 1.2 connector and a pair of HDMI 2.0 ports, and a USB passthrough lets you use the monitor as a hub for your peripherals.
With its broad, dazzling 32" sweep of pixels, high refresh rate, and powerful tech that maximizes the fluidity and clarity of each image, the TUF Gaming VG32AQL1A offers a potent combination of features for gamers chasing glory in online battlegrounds. For more information on pricing and availability of the TUF Gaming VG32AQL1A gaming monitor, please contact your local ASUS representative.