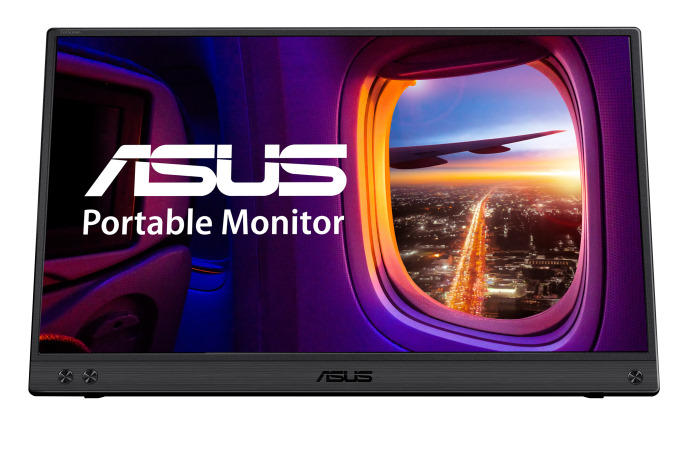 A portable display gives you the multitasking power of that desktop monitor in a slim form factor that travels just as easily as your laptop. The ASUS ZenScreen MB16ACV, launching at CES 2021, is a convenient portable companion that you can slip into your laptop bag and deploy wherever you need it. At the coffee shop, in a hotel room, or even on your kitchen counter, this convenient display will empower your work and entertainment. And a hygienic, embedded anti-bacterial coating in the body of the display helps keep you safer and healthier as the MB16ACV moves with you.
For many of us, our home office is whichever room we can outfit with a desk and an extra monitor. When a laptop's single screen just isn't enough to get things done, we plug it into a trusty desktop monitor, perhaps along with a mouse and keyboard, and use the pair of screens to help us work more efficiently. The MB16ACV provides a 15.6" Full HD display for an expansive multi-monitor experience that helps turn any space into an office, even when you're out and about.
Considering that many thin-and-light laptops have only a 14" display, the MB16ACV just might offer more screen space than the screen that's already in your laptop. Even with its large viewing area, narrow bezels on three sides help keep the MB16ACV's footprint compact. Whatever bag or satchel you use to carry your notebook will likely have sufficient space for this portable monitor, and we include a stylish leather sleeve to protect the display in transit. A matte finish on the display panel helps make sure that you can easily see the content on your screen, even in environments where reflections might interfere.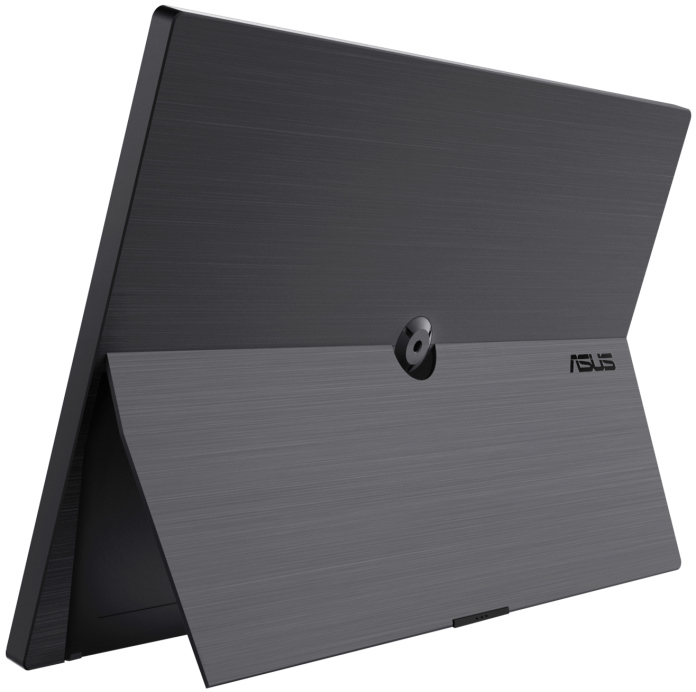 Setting up the MB16ACV is a breeze. Its integrated ergonomic kickstand lets you deploy the display on just about any flat surface and then adjust the tilt for the best viewing angle. Alternatively, it has a threaded insert that you can use to mount it to a travel tripod or other portable stand. This convenient setup arrangement allows you to orient the MB16ACV just like a regular desktop monitor. It's easy to connect to your laptop, as well. Thanks to its hybrid signal solution, it's compatible with just about any laptop with a USB Type-C or USB 3.0 Type-A port. Just plug it in, and Windows will take care of the rest.
People who travel frequently or who live in busy households might want some peace of mind about their health as they use a frequently handled device. That's why we've used a proprietary embedded antibacterial treatment on the non-screen surfaces of the MB16ACV. This long-lasting compound effectively limits the spread of bacteria, keeping the monitor's surfaces clean and hygienic.
A portable monitor is a quick and effective way to augment the capabilities of your laptop. The ZenScreen MB16ACV is easy to carry and deploy, and it's compatible with a broad range of devices. To learn more about how this display can give you the extra screen space you need wherever you go, as well as pricing and availability information in your region, contact your local ASUS representative.