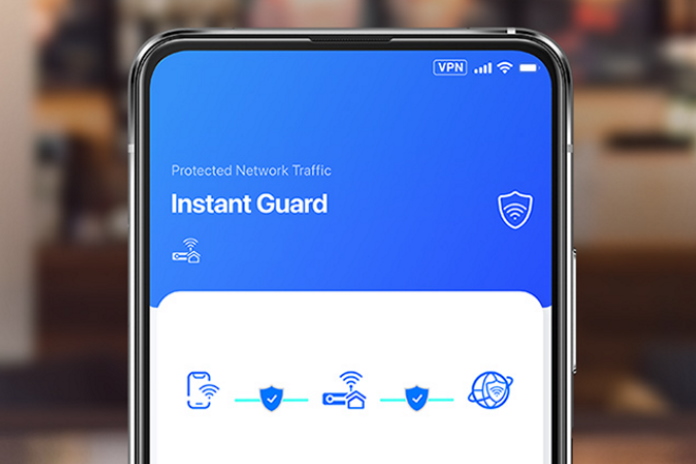 In this new world of hybrid work, more of us than ever are enjoying the benefits of remote or flexible office arrangements. Instead of putting in a steady five days a week in a cubicle, we're logging in on the road, responding to email on our couches, and spending as much time in our home offices as we are at our corporate offices. We're also taking advantage of this newfound freedom to get our work done at cozy local coffee shops and peaceful public libraries—but there are security risks that come with this freedom. The public WiFi networks that so many of us use when we're out and about just aren't as secure as we like to think. ASUS Instant Guard gives you an easy, robust solution for working with confidence when you're away from the security of your home network.
Instant Guard is built-in to a wide range of our wireless routers—you'll find a full list later in this article. The feature uses virtual private network (VPN) technology to give you quick and easy access to the security of your home network no matter where you are. After a user-friendly setup process, all you'll need to do to establish a trusted connection is tap one button in the ASUS Router app.
The siren call of free public WiFi networks
The good news is that the majority of us don't trust public WiFi networks to keep our data secure. We know that the networks established in our favorite coffee shops, restaurants, and hotels are rarely set up for robust security, and even fewer are managed and updated by a networking professional. Data thieves can use these non-secure networks to capture digital information that we send to the internet—and with our credit card numbers, business data, confidential emails, and private messages on the line, the consequences of trusting a compromised WiFi network can be quite costly.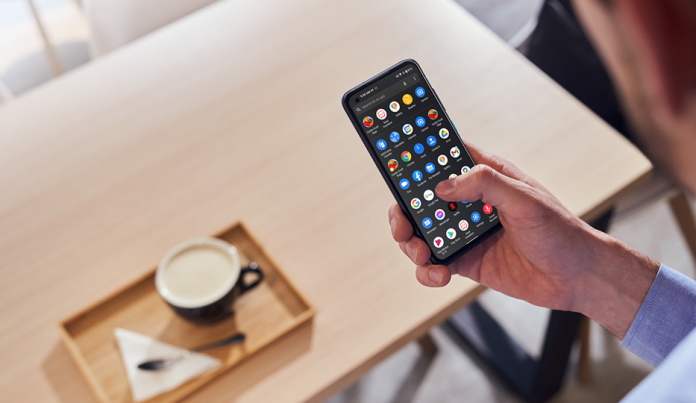 The bad news is that too many of us connect to these public networks anyway—and one survey indicates that an alarming 45% of working Americans trust the WiFi network at a location that they frequent regularly, like a local coffee shop. It's like having a bowl of chocolates on your work desk—it's too hard to resist anything that's so convenient and available.
The best practices for using public WiFi just aren't enough
There are strategies for maintaining the security of your data while you use a public WiFi network. Limiting your browsing to only sites that you know are fully encrypted, for example, can help—look for URLs that start with "https." You can make sure to sign out of all accounts after you're finished using them rather than staying logged in. And it's always a good security practice to use different passwords for all your accounts so that a data breach at one doesn't compromise everything else.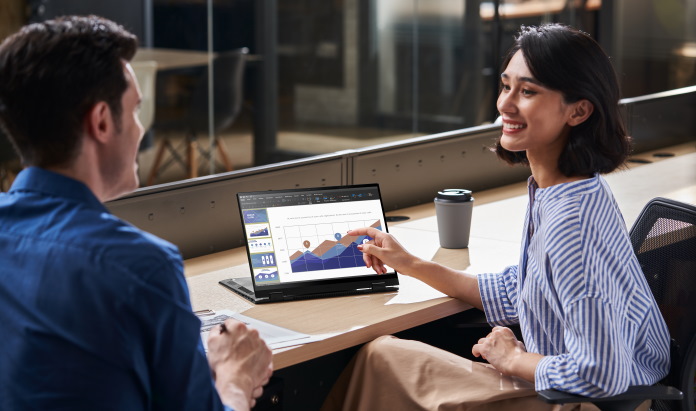 Yet some of the best advice for using public WiFi securely completely negates the freedom and mobility that compels hybrid and remote workers out to the coffee shop in the first place. The Federal Trade Commission (FTC) urges us not to access personal or financial information while we're connected to a public WiFi network. For most of us, that means that we can't get work done on the road without relying on mobile data. To get the most out of a hybrid work arrangement, we need a solution that allows us to enjoy the convenience of public WiFi and the security of our home network at the same time.
ASUS Instant Guard enters the chat
If you use an ASUS wireless router for your home WiFi network, you might already have a security solution ready to hand. ASUS Instant Guard, a bundled feature with a wide range of our routers and mesh WiFi systems, uses VPN tech to create a secure data tunnel over a public WiFi connection. This encrypted connection between your device, the public hotspot, and your ASUS router adds a layer of security that's very hard for hackers to crack.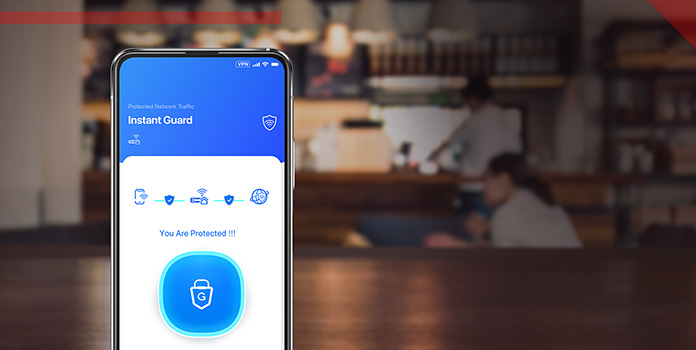 You may have encountered—and been rightly suspicious of—VPN services in the past. But unlike cloud-hosted VPN services, which require you to trust your data to the company that developed the service, ASUS Instant Guard is run by you, personally, on your own private home router. Some VPN solutions require extensive networking know-how. Instant Guard has a quick and seamless setup process that's accessible even for users without a computer science degree. Many VPN apps require a registration process and a recurring subscription. Instant Guard is free for any owner of a compatible ASUS router.
What's more, Instant Guard uses the built-in security features of your ASUS router to give you the trusted connections that you enjoy at home when you're out on the road. ASUS AiProtection protects you against attacks with a commercial-grade intrusion protection system, blocks access to malicious websites, and detects and blocks infected devices. A free lifetime subscription of updates from Trend Micro's cloud database keeps these features up to date without any effort on your part.
A few quick clicks to on-the-go security
Ready to start using Instant Guard with your compatible ASUS router? Here's a quick overview of how to get started. First, you'll need to have the ASUS Router App installed and set up on your mobile device. Very likely, you completed this step when you established your home network—the ASUS Router app is the easiest way for most folks to set up their router in the first place.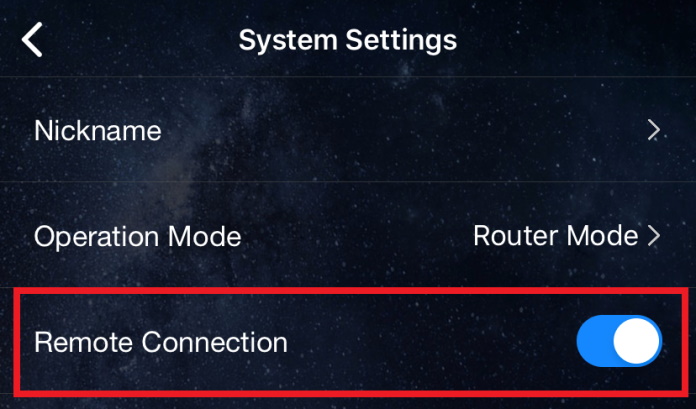 After you open the ASUS Router app, go into system settings and make sure that Remote Connection is enabled. Then, go to Settings and click on "Instant Guard." You'll be switched over to the dedicated Instant Guard app. Inside the app, you'll see a list of all the detected available ASUS routers for Instant guard. Select the one that you want to use.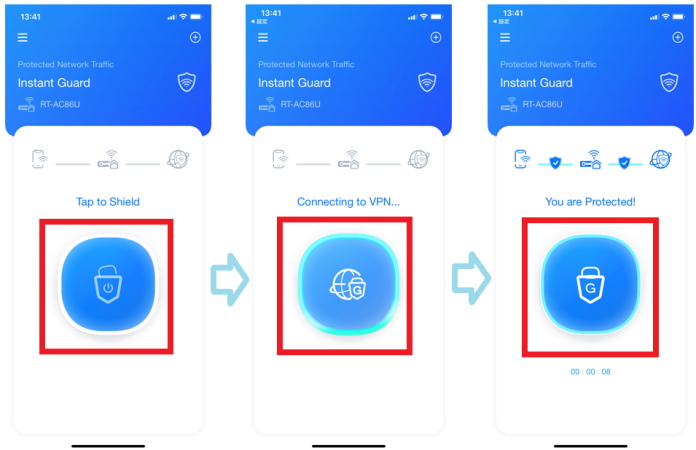 Now, you're ready to set up your secure connection. Tap the shield button in the center of the screen. After Instant Guard connects to your VPN, it'll let you know that you're connected. When you're done, simply tap the button again to disconnect.
One note—currently, ASUS Instant Guard only works with a public IP address. If the app indicates that your internet service provider (ISP) doesn't support this requirement, contact your ISP and let them know what you need. Alternatively, follow our guide for setting up a VPN server with port forwarding.
A wide range of compatible ASUS routers
To fully reap the advantages of your hybrid work arrangement, you need a solution that gives you a secure connection when you're away from your home office. It's more than possible to enjoy a change of scenery and get work done at your favorite restaurant or shop. You can meet your productivity goals even when you're waiting in an airport for your next flight or working in a hotel room. ASUS Instant Guard makes it happen with a secure VPN connection to your home router.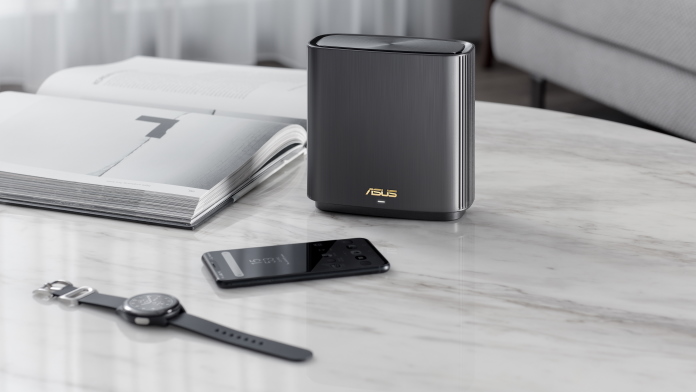 If you already own an ASUS wireless router, you might already have access to this feature—check the table below to see if your model is on the list, or open up your ASUS Router app and see if the option for Instant Guard is in the settings menu. Or perhaps it's time to upgrade to a thoroughly modern home WiFi network. Whether you need an all-purpose router, a ROG model with dedicated gaming features, or a ZenWiFi mesh WiFi system designed to get reliable signal to every corner of a larger home, there's an ASUS router with Instant Guard ready to meet your needs.
Supported Models
ROG
ROG Rapture GT-AXE11000, ROG Rapture GT-AX11000, ROG Rapture GT-AC5300, ROG Rapture GT-AC2900, ROG STRIX GS-AX3000, ROG STRIX GS-AX5400
ASUS WiFi routers
RT-AX92U, RT-AX88U, RT-AX68U, RT-AC86U, RT-AC3100, RT-AC88U, RT-AX86U, RT-AX82U, TUF Gaming AX3000, RT-AX58U, RT-AX3000, RT-AX55, RT-AX56U, RT-AX82U, RT-AC5300
Whole-home mesh WiFi systems
RT-AX92U 2 Pack, ASUS ZenWiFi AX Mini (XD4), ASUS ZenWiFi AX (XT8), ASUS ZenWiFi XD6