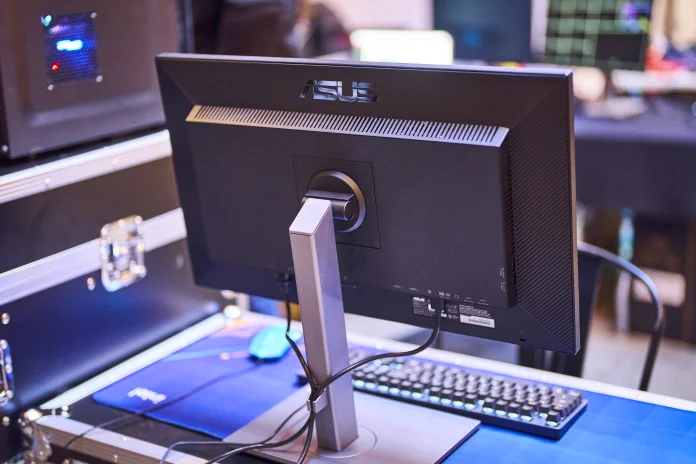 On October 27th, 2021, Intel hosted the Intel Creator Challenge, a live PC building event featuring five simultaneous live streams. ASUS ProArt monitors played a crucial role in the production of the event and livestreams.
To promote the launch of their 12th Gen Core™ processors, Intel turned to Bento, a Los Angeles-based creative production agency specializing in video production and live events. To create a unique and meaningful launch event, Bento created and produced the Intel Creator Challenge, an online and live mixed-media event featuring top streamers, PC builders, and gamers from around the country.
The event started as an online competition where four finalists were selected through a series of tournaments. Those four finalists appeared on the live launch event, each paired with a custom PC builder, and were tasked with building their dream PC. The set consisted of four desks, one per pair of creators, and an interview area for hosts Robeytech and Anna Prosser as well as representatives from the tech industry.
"The finale for the Creator Challenge was modeled after some of my favorite cooking shows," said Tomber Su, Creative Director for Intel Gaming and founder of Bento. "I wanted to create an environment that was both exciting and educational for the viewer but also relaxing and sociable for the on-camera talent."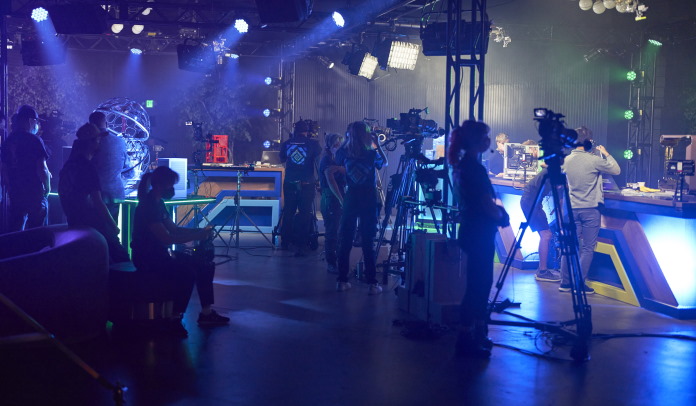 Typically, for most reality series, content is pre-recorded or live-to-tape and broadcast or uploaded after editing. The Creator Challenge featured not one, but five simultaneous live broadcasts, one to Intel's main channel as well as each individual streamer's channels.
Tomber's focus was to ensure that every interaction was captured: "Engagement is a crucial part of today's marketing activations and the Finale was no different. Our streamers interact daily with tens of thousands of fans and allowing that engagement helps our productions stay authentic. I wanted to make sure that we were treating each sub stream with as much importance as the main show itself."
Equally important are the production areas where our five technical directors, multiple show producers, stream managers, and camera technicians were seated. The entire show used 22 Sony full-frame cameras, which meant that color and accuracy were very important.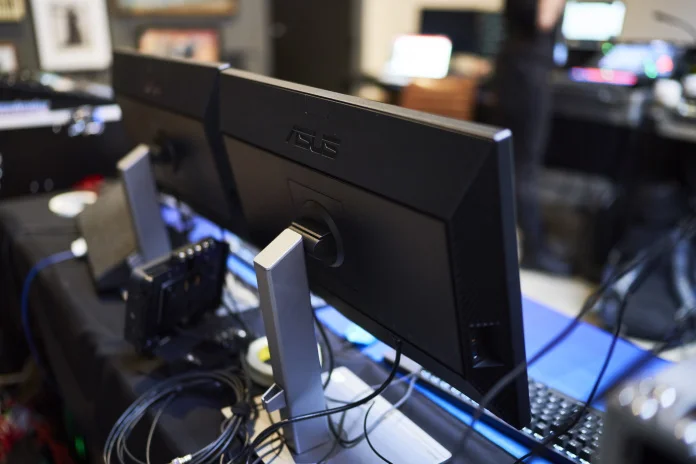 The ASUS ProArt monitors were crucial for the production team since each production line needed to be fully confident of the image quality from the cameras. Bento, Intel's production team, used twelve ProArt Display PA247CV and four PA279CV monitors for the event. The PA247CV's affordable price point allowed the team to give every production line the color accuracy of a much more expensive monitor. "Equally important is the HD resolution," explained Tomber. "Most broadcast production gear runs at either HD or 4K, with the vast majority at 1080P. So the HD resolution is actually perfect for production. 1440p or over is mostly wasted."
Equally important were the PA279CV monitors. With their 4K resolution and multiple height and swivel adjustments, the monitors were put to great use in the editing bay where multiple media pieces were edited around the clock for the event. The team supplemented the ProArt displays with a couple ASUS ROG monitors for additional screen real estate.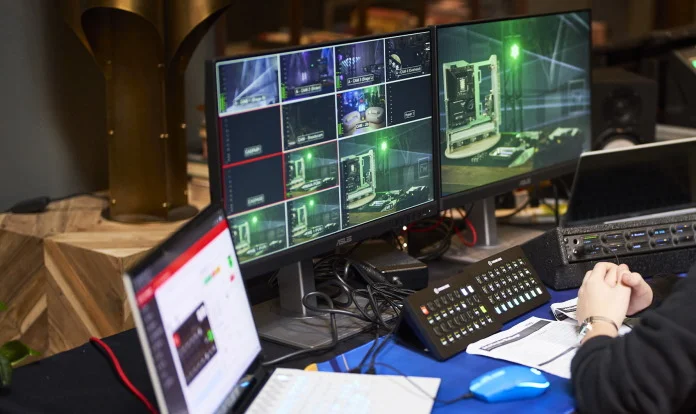 "With the quick turnaround at live events, seeing the same thing as everyone else on the editorial team is very important," said Ben Cher, lead editor at Bento and Intel Gaming. "The ASUS ProArt monitors give me the peace of mind that I'm seeing the same image as the rest of my team. We're producing complete videos within hours during a game show and there's no room for error."
"The ASUS ProArt monitors have become an integral part of our workflow. From the high build quality to the performance, we've come to appreciate having them as part of our productions," Tomber remarked. "Even the integrated USB hub comes into play, powering devices and charging phones during longer shows. We're glad to see ASUS raising the bar in this industry and even more excited to see what products they have next."