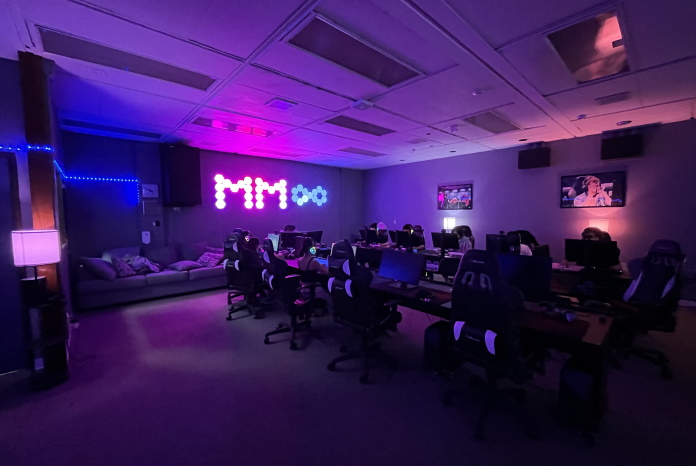 On any given evening, high schoolers across the country kick back, sign in, and fire up their favorite game. And no wonder: games are social spaces for connecting with friends, boundless universes for exploration, and arenas for competition. But for students at Mira Mesa High School in San Diego, California, gaming can be so much more. Through the school's competitive esports program, students who might never have joined one of the school's other clubs, activities, or sports find motivation to improve their academic performance, develop vital leadership and collaboration skills, and experience first-hand the pride that comes from representing their school.
That's how it's going, but it's worth looking back at how it started. But for a group of dedicated students, a talented coach, and a responsive administration—not to mention a set of powerful ASUS desktops, peripherals, and displays from our ROG lineup of gaming gear—Mira Mesa's esports program might never have grown beyond yet another gaming club.
Requested by students, supported by teachers
Like many high school activities, Mira Mesa's esports program started for one simple reason: students asked for it. Teacher Paul Morgan recalls when students first approached him with the idea. "Five years ago, I had a group of kids who were in my AP U.S. History class who came to me and said, 'Hey, can we start an esports gaming club?' And I was like, I don't know. What does that mean?"
Like other high schoolers with a passion for competitive gaming, these students had to help Paul get past common misconceptions about esports. When he pointed them to an existing gamers' club, they insisted that wasn't what they were looking for. "Don't call us casual gamers," they told him, "We're competitive gamers and we want to set up a club." They weren't looking for a space to simply play games with friends—they wanted a structured activity through which they could build a team, hone their skills, and compete against other talented students.
Overcoming obstacles
Early on, Mira Mesa's esports club was a simple affair. After securing Paul's permission to use his room, the students largely managed themselves, but a few obstacles hindered the reach of the program. One major limiting factor was equipment. "The first year of the program, it was a lot of Smash Bros," Paul said. "We could all just bring in Nintendo Switches, there wasn't much necessary, and we could have a tournament and just play. Our League of Legends team was very much not professional, very loosely organized. It was just whoever would play. There was no real team aspect to it."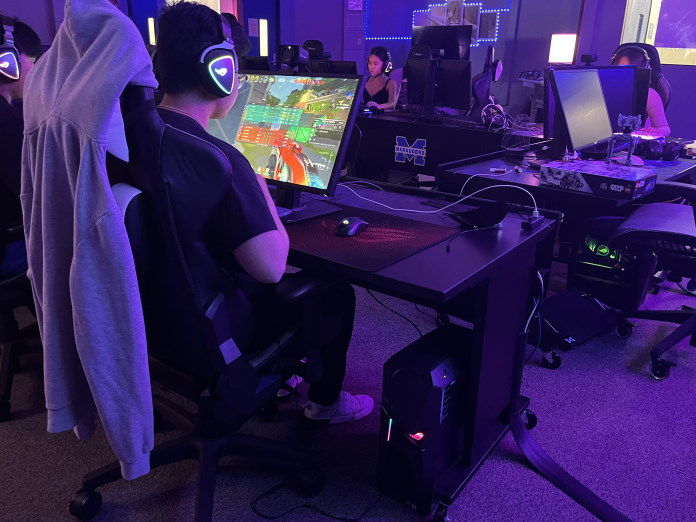 Students also struggled with connecting to online game servers. "The biggest technical problem we had was internet," Paul indicated. "Initially, we were using VPNs to get past the school, but school wireless networks are generally going to block access to Riot and all the websites that you need to go to. It took a long time for us to get the school district to finally say, 'Oh, we'll just let riotgames.com through.'"
The students persevered through these obstacles and were rewarded for their dedication. At a city competition at a local Microsoft Store, their second place finish—and dedicated club structure—caught the attention of local organizations, and it became clear that sponsorship opportunities were a real possibility for the team.
A room of their own
The Mira Mesa High School eSports Club really kicked in once they were able to secure their own space and equipment. When people heard about the possibility of building a new lab, the program became much easier to organize.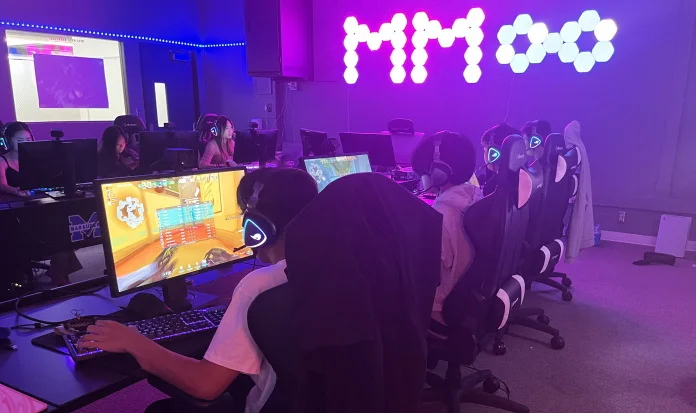 The mere existence of the lab was enough to draw in students who had been waiting on the sidelines. Vice Principal Jason Fowler explained, "Kids who were gaming at home and didn't want to be a part of the esports club, once they heard about the lab, that's when a lot of them ranked, and then they came in and became part of the fold more than they were when it was just a club. So if you can promote a dedicated room, a dedicated lab that's their own space, they're not using the computer animation room on weekdays, that's the number one thing if you want to build a program."
Inside the lab, students found hardware precision-built for the needs of an esports program. ASUS provided Mira Mesa with a set of 12 ROG Strix GL12CX desktops so that these students could count on their systems to perform at a high level when it matters the most. With their Intel Core CPUs and NVIDIA GeForce RTX graphics cards, these machines reliably render game worlds at high frames per second, giving the students a crucial edge up in competition. Right out of the box, the CPU is overclocked for extreme performance—no manual testing or adjusting necessary.
These cutting-edge components are only one part of the equation, though. Under gaming workloads, CPUs and GPUs produce heat that the system has to dissipate to avoid throttling. ROG Strix GL12CX desktops use an all-in-one liquid cooling loop to make sure students have the performance they need without distracting noise—two key elements for victory, especially during tournaments. Even further, the GL12CX has a dual-chamber chassis design that keeps the heat produced by the CPU and graphics card separate from the power supply and hard drives, increasing the efficiency of the cooling solution and isolating components from unnecessary heat.
The tools of the trade
Our support helped Mira Mesa equip the esports lab with the hardware that the students needed to expand the program to include today's most popular competitive games. The students had a limited selection of titles to play when they were just bringing in gaming consoles, but ROG desktops opened a world of possibilities for them. On the PC platform, students can find real-time strategy, multiplayer online battle arena, racing, sports, and team-based FPS games, many of which are available for free. Titles like Valorant and League of Legends pit teams of five players against each other, so any program focusing on these games needs at least a set of five gaming PCs so that students can practice together in their dedicated space.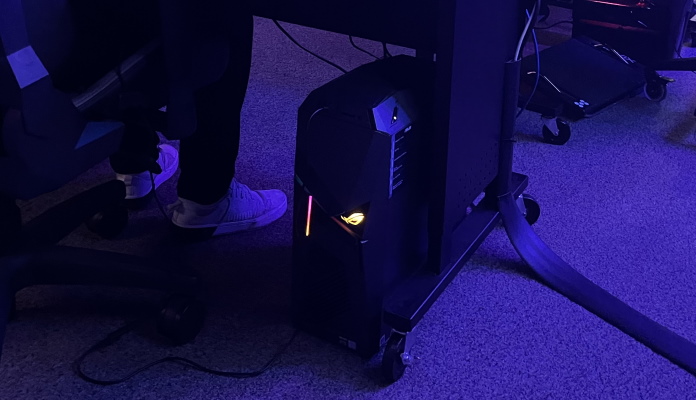 Since the students have these PCs in a dedicated space, they're able to do so much more in their esports program than they could in their first year. They're not just playing games together. In a typical practice, their coach identifies a specific gameplay aspect for the team to work on together, and then sets up a scrimmage designed to help them focus on that strategy. Through instruction, practice, and repetition, the students can work together toward their common goal.
The powerful ROG Strix GL12CX gaming desktops empowered the students at Mira Mesa to take their passion for gaming to the next level. With tournament-grade hardware on hand for every practice, they're not only able to host competitions, but simulate tournament conditions and different competitive scenarios. Having 12 complete systems on hand expands the reach of their program, as well. They can simultaneously run multiple scrimmages on different games with different team structures, allowing them to include a more diverse group of students.
What's more, the ROG Strix GL12CX desktops give Mira Mesa extensive options for student learning. Their graphics cards, processing resources, plentiful RAM, and speedy storage make them powerful gaming machines, but that same hardware could serve equally well as platform for teaching students 3D rendering and animation, video editing, architecture, and graphics design.
Driven to succeed
Talk to the Mira Mesa Marauders' coach about what motivates students to commit to a systematic, organized, intensive approach to competitive esports, and he'll talk first and foremost about one thing: winning. Head Coach Brandon Trieu said, "Honestly, most of them want to win a championship. They want to win, they want to win here."
It's more than that, though. Even for the students in the program who aren't on their most elite squads, the esports program offers something that they're not getting elsewhere. Brandon explained, "They just want to be a part of something, they've never been a part of something. A lot of them feel like they just go to school, they go to school and go home, that's it. Here, they get to feel like they're a part of something, like a family."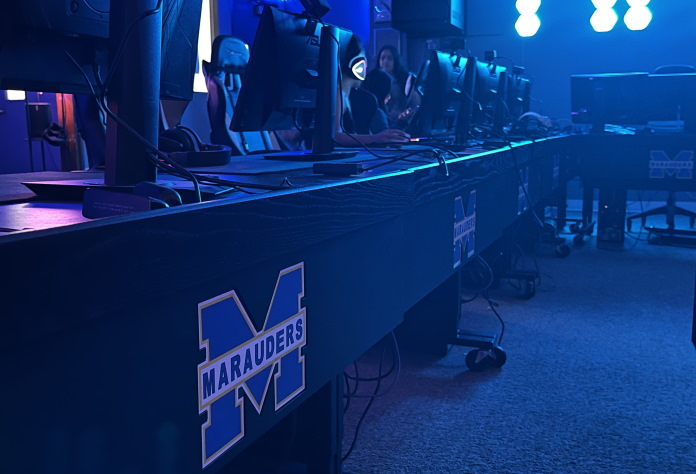 Their common goals and feelings of community empower these students to grow in important ways. Brandon has watched as relatively isolated and solitary students found friendship and a growing sense of identity with the school. "They get social interaction. They've matured a lot. They're leaders, now. They lead by example. They walk around knowing that they represent not only the esports program here, they represent the high school too, and that's one of the main principles that we talk about."
As far as Brandon is concerned, implementing an esports program just makes sense. "I haven't seen any drawbacks to it. I've seen kids be more attentive to their grades. They want to be a part of something," he claimed. "The family environment that we've created here—I don't see what school doesn't want that."
Long-term benefits for a diverse community
Mira Mesa's administration has seen these changes in their students, as well. "We're always preaching connecting our students to our school," Jason indicated. "When they're connected, we see that students are doing better academically, socially, emotionally." He has had parents take the time to thank him for this program, noting that they never expected that their son or daughter would be involved in anything, and now they're part of a supportive community.
The staff were not surprised that they saw immediate, tangible benefits from students participating in an in-school activity. Administrators across the country know very well that when students are connected and engaged, they have emotional support, a broader social network, trusted adults that they can approach when they're struggling, and shared experiences with their peers to help them achieve inside and outside the classroom.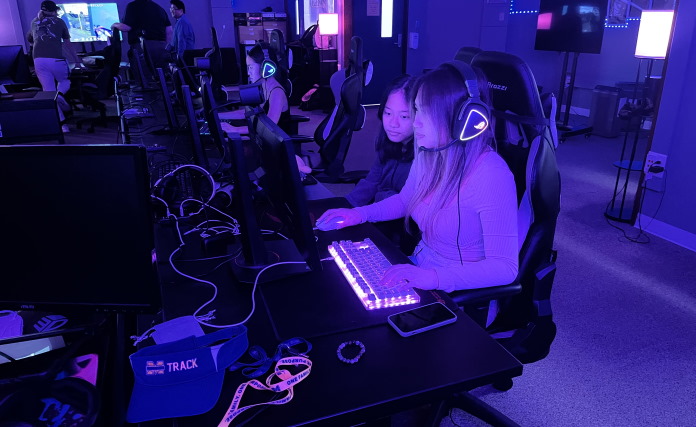 Students involved in Mira Mesa's other activities, like traditional athletics, have long enjoyed these benefits. With the school's esports program, Jason is thrilled to see a more diverse range of students getting connected with the school. The esports program stands out among the other activities at Mira Mesa for its diversity—despite the preconceptions that people have about gaming demographics, they planned from the start for this program to represent the diversity at their school, and are thrilled to see both boys and girls well-represented in the program.
Advice for getting started
Paul, Brandon, and Jason recognize the importance of having a dedicated room for an esports club, an initial set of PCs so that the students can focus on the core team-based esports games, and district support for ensuring internet access to the necessary sites and game platforms. Over and above these elements, they highlight one crucial element for any successful high school esports program: a coach.
Jason was adamant on the value that Brandon brings to Mira Mesa's esports program as a head coach. "This position makes a difference. This is not something that anybody can fill," he said. "The coach is the guide for any sport, and esports is a sport like anything else. Having someone with Brandon's experience has enabled us to build the program. It's the number one thing that's led to the success of the program."
Brandon's undeniable impact on Mira Mesa's esports program has earned him national accolades. He credits an unrelenting campaign from his students for his 2022 High School Esports League (HSEL) Coach of the Year award, but the HSEL recognizes his dedication to his community, the success of his 100+ student program, and his ambition to grow esports throughout the San Diego School District.
Planning for the future is an important part of a program's long-term success, as well. Easy maintenance, upgradeability, and resilient design set ROG Strix GL12CX desktops apart from the competition and give schools peace of mind that students will be able to make sure of the hardware for years to come. A hot-swappable drive bay in the front of the chassis makes adding storage a quick and easy process, and aids during tournaments by letting organizers pop in drives as players rotate in and out of matches.
A variety of features inside the chassis ensure durable, dependable long-term performance. Our strong GPU Crossbar holds the graphics card firmly in place to minimize the possibility of damage to components when students need to move the equipment. We also include an M.2 riser card with high-surface-area heatsinks that move heat quickly away from the SSD, keeping drives at optimal operating temperatures.
Your partner for a successful esports program
The story of the Mira Mesa High School eSports Club clearly shows the value of a well-run and supported high school esports program. Through the dedication of their students, the passion and vision of a talented coach, endorsement from school and district administrators, and the support of their local community, Mira Mesa was able to get a diverse array of students connected and engaged directly with their school.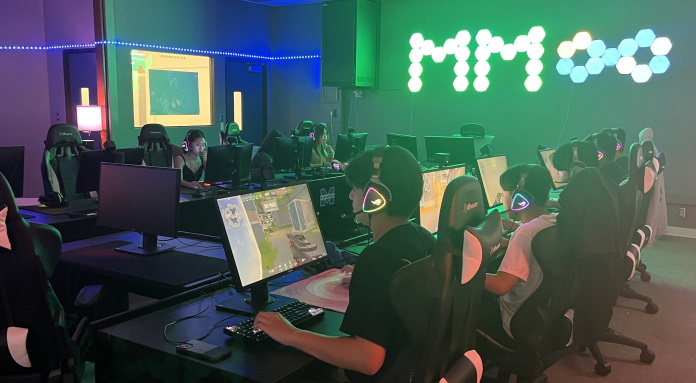 At ASUS, we're proud of our role in this program's success. We share their passion for the amazing growth and continued potential of esports, not only as a high school activity but as a multibillion dollar industry. We deliver essential esports hardware through our ROG and TUF Gaming lines of PCs, laptops, displays, peripherals, and more, all designed and tested by innovative engineers—many of whom are lifelong gamers themselves. We understand the challenges that schools and students face as they implement and grow esports programs, and stand ready to deliver the reliable, high-performance equipment they need for success in this exciting, always-evolving industry.
More than just a hardware vendor, we're a solution provider. Our years of experience in education, esports competition, and hardware development give us the experience and perspective to help schools establish their own esports program. With the right mix of people, passion, and planning, your school can also reap the advantages of a vibrant esports program, just like Mira Mesa. For more information on how we can kickstart an esports program at your school, reach out to our experienced sales team today at B4B@asus.com.