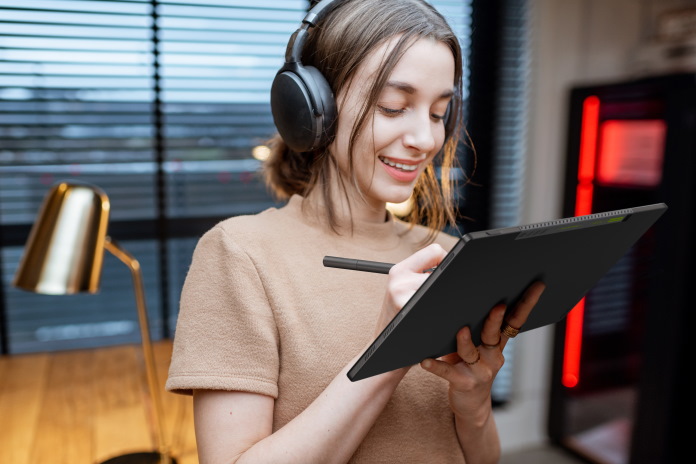 ASUS participates in several affiliate programs, including the Amazon Associates program, and may receive affiliate fees for qualifying purchases.
Tech skills are essential in today's world. Students make extensive use of PCs, not only in the classroom but at home, as well. The familiarity and expertise they develop with computer hardware sets them up for more than just success in school—it helps them identify potential career pathways and start developing the skills they need in those fields. As you plan your Back to School 2022 shopping, you have the opportunity to help a loved one build on their interests and passions for success at school and beyond.
Unless you share the same interests as the student you're shopping for, you might find it a little intimidating to browse the PC hardware that they need. We're here to help. Here's a curated list of products from across our wide portfolio of laptops, desktops, PC components, displays, peripherals, and wireless networking products, all organized by the different types of students you might have on your list. Whether you're outfitting an on-the-go student, prepping a STEM enthusiast to develop new projects, setting up a budding creative with a powerful studio, or equipping a gamer with the gear they need to win, you'll find everything you're looking for right here.
For the student who's always on the move
Some learners just can't be tied down to one place. For the college student on your list who needs to stay on task all the way from their dorm room to the student center to their classroom—or for the high school student who might do their homework anywhere from the cafeteria to their bedroom to their best friend's living room—this gear will make sure that they have the PC hardware they need no matter where they go.
Vivobook 13 Slate OLED detachable laptop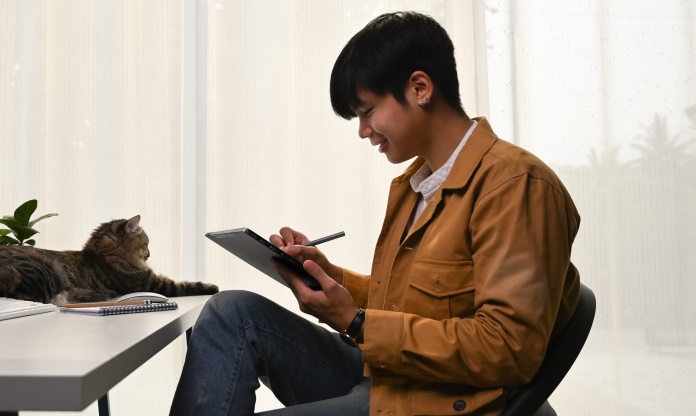 The versatile, lightweight Vivobook 13 Slate OLED travels anywhere, does it all, and looks good in the process thanks to its stunning OLED display. This 13.3-inch detachable laptop rewrites the rules for everyday computing. There's no need for the student on your shopping list to carry multiple devices for work and entertainment—this multi-talented and fun-filled personal companion does it all, thanks to its brilliant OLED touchscreen, smart cover stand with 170° hinge, quad-core Intel processor, and high-precision ASUS Pen 2.0 stylus.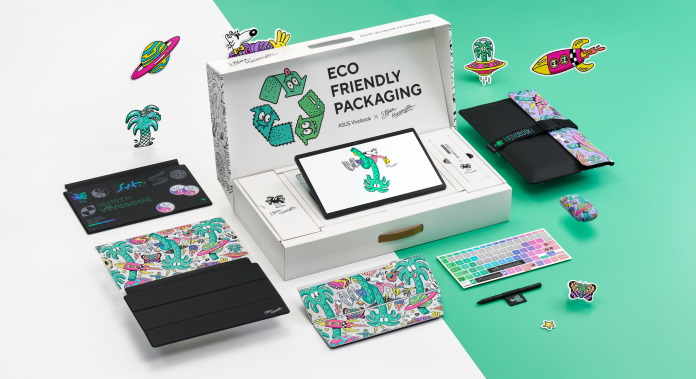 For the student who wants a laptop that shows off their personality, we have two special editions of the Vivobook 13 Slate OLED designed in collaboration with artists Philip Colbert and Steve Harrington. With special accessories, designs, and stickers, these unforgettable laptops truly stand out from the crowd.
Availability (U.S)
Vivobook 13 Slate OLED
ASUS
Newegg
Amazon
Vivobook 13 Slate OLED Steven Harrington Edition
ASUS
Vivobook 13 Slate OLED Philip Colbert Edition
Amazon
Vivobook Pro 14 OLED laptop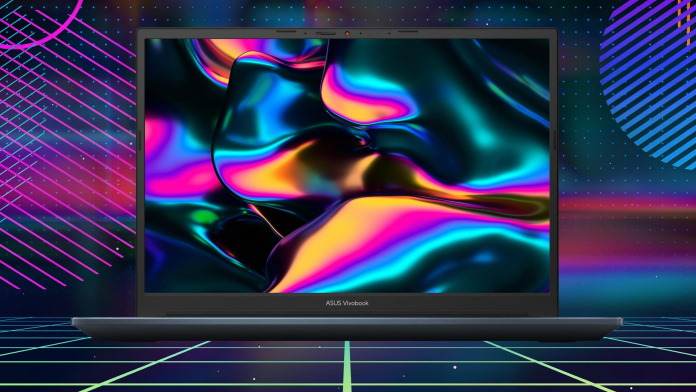 Perhaps a more powerful clamshell laptop is a better fit for the learner on your list? Take a look at the Vivobook Pro 14 OLED. This slim and portable laptop is only 3.09lbs and 0.76 inches thick, so it's easy to take anywhere. Its high-resolution OLED screen is well-equipped for photo editing and great entertainment with its vivid, accurate colors. Our exclusive Antibacterial Guard coating on the primary surfaces of the laptop inhibits the growth of bacteria by more than 99%, giving you peace of mind as your student collaborates with others. And with an Intel Core CPU and extensive connectivity including Thunderbolt 4, this laptop is ready for anything.
| | Availability (U.S) |
| --- | --- |
| Vivobook Pro 14 OLED | Walmart |
ROG Flow Z13 gaming laptop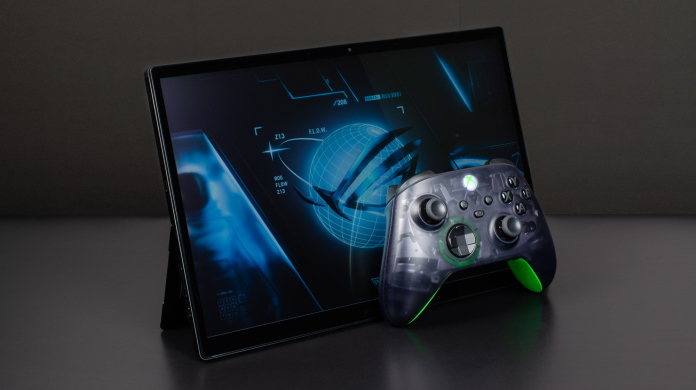 Here's a versatile PC that's perfect for an on-the-go student with a passion for gaming. The ROG Flow Z13 is an ultraportable tablet with a detachable keyboard. But don't be fooled by its compact dimensions and portable design—the Z13 is a powerful gaming PC in its own right thanks to a highly effective vapor chamber cooling solution. Up to an Intel Core i9-12900H CPU and a GeForce RTX 3050 Ti Laptop GPU serve up excellent performance in today's games and content creation apps alike. For a student with many different interests that might develop into rewarding careers, you won't find a better PC.
| | Availability (U.S) |
| --- | --- |
| ROG Flow Z13 | ASUS |
ZenScreen Go MB16AWP portable monitor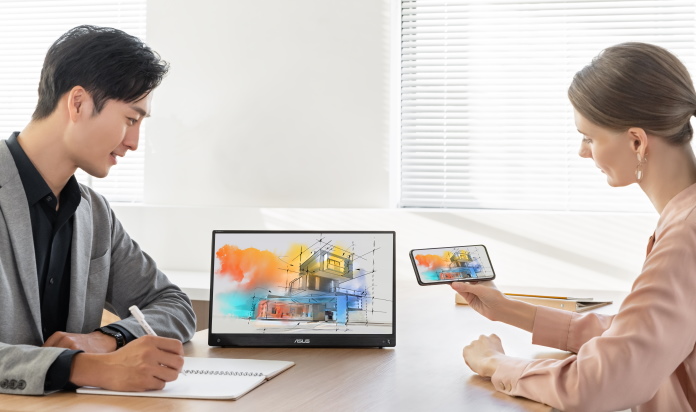 Today's students have to multitask to stay on top of their schoolwork, social lives, and hobbies, and nothing empowers effective multitasking more than a second display. The ZenScreen Go MB16AWP portable monitor will give the learner on your list all the functionality of a second display in a slim package that travels anywhere. This 15.6" Full HD display wirelessly mirrors the screens of devices running iOS, Android, and macOS with ease, and it's even more flexible with Windows PCs, serving as an extended wireless display for systems running Windows 10 or 11.
| | Availability (U.S) |
| --- | --- |
| ZenScreen Go MB16AWP | ASUS |
For the STEM enthusiast
Powerful PCs come in all shapes and sizes. While some students insist on travel-friendly devices above all, other students invested in performance-intensive STEM activities like coding or 3D rendering might prefer to assemble their own desktop PC. Here's a selection of high-end parts that will open up new possibilities for them.
ROG Maximus Z690 Hero motherboard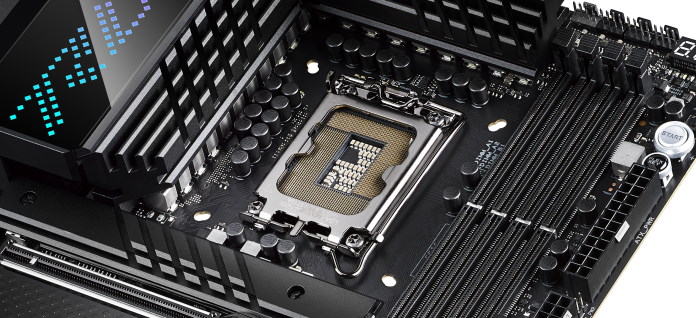 Dark hues and angular designs define the look of the ROG Maximus Z690 Hero, but at the end of the day, its story is about performance. Crafted for even the mightiest of Intel's 12th Gen Core CPUs, this board delivers support for cutting-edge DDR5 RAM and PCIe 5.0 connectivity. Dual Thunderbolt 4 ports provide access to the fastest peripherals on the market, and DIY-friendly features like our PCIe Slot Q-Release button make the building process a breeze. For a top-end build that delivers performance and style in spades, this is the motherboard to get.
| | Availability (U.S) |
| --- | --- |
| ROG Maximus Z690 Hero | ASUS |
ROG Strix B550-F Gaming WiFi II motherboard
Here's a motherboard that zeroes in on providing great gaming performance at a great price. The ROG Strix B550-F Gaming WiFi II stands ready for an AMD Ryzen build with its robust power solution and DIY-friendly design. A pair of M.2 slots make it easy to install a fast storage array, while onboard WiFi 6E and Intel 2.5Gb Ethernet deliver exceptional networking performance. And this board smolders with electric red accents across a predominantly black surface.
| | Availability (U.S) |
| --- | --- |
| ROG Strix B550-F Gaming WiFi II | ASUS |
ROG Strix LC GeForce RTX 3090 Ti graphics card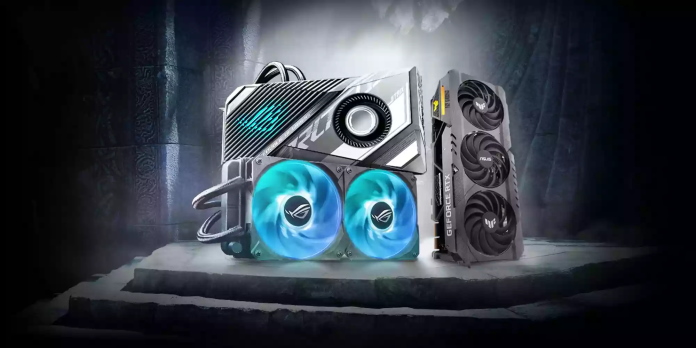 The specialized hardware that gives graphics cards the muscle to render gaming worlds at lightning-quick speeds also makes them quite proficient at a wide range of tasks in STEM fields, as well. Graphics cards accelerate work in the most popular apps that students use in computer science, data science, and engineering—and right now, there's no graphics card faster than the GeForce RTX 3090 Ti. Give the student in your life a world-class platform for learning with the ROG Strix LC GeForce RTX 3090 Ti OC Edition. This graphics card uses liquid cooling to deliver exceptional power at low noise levels and comfortable operating temperatures. Alternatively, the air-cooled TUF Gaming GeForce RTX 3090 Ti OC Edition delivers top-end power with chart-topping thermal performance.
| | Availability (U.S) |
| --- | --- |
| ROG Strix LC GeForce RTX 3090 Ti | ASUS |
| TUF Gaming GeForce RTX 3090 Ti | ASUS |
ASUS Prime AP201 computer case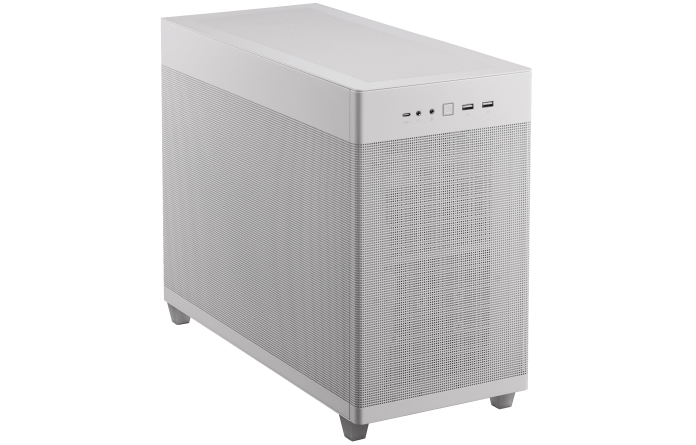 Every computer needs a case, and here's a stylish and compact option for your learner's build: the ASUS Prime AP201 chassis. This space-saving MicroATX enclosure is perfect for places where desktop real estate is at a premium, like dorm rooms. Despite its smaller size, it makes full use of its dimensions with support for 360mm radiators, graphics cards up to 338mm long, and standard ATX PSUs. Quasi-Filter mesh panels increase airflow and provide a striking look at the components inside. (For compatibility, make sure to pair this case with a MicroATX motherboard.)
ASUS BE27ACSBK webcam monitor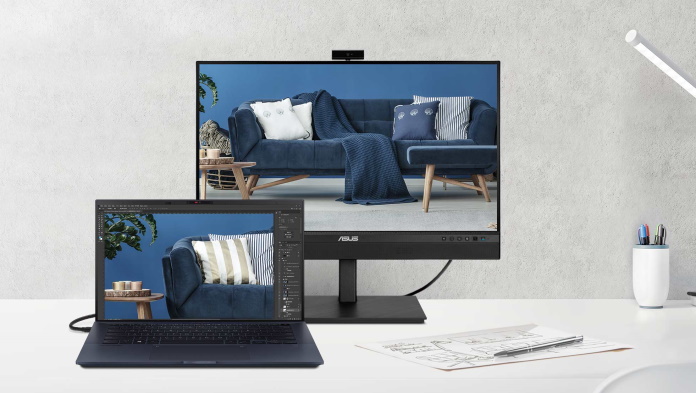 Collaboration and teamwork are vital pillars to success in any STEM field. The ASUS BE27ACSBK monitor makes it easy for students to conference with peers and teachers with its integrated Full HD webcam. This display is compatible with an array of video conferencing software, and it includes shortcut buttons that make it easy to mute the mic or answer calls. Its ergonomic stand offers tilt, swivel, pivot and height adjustments to provide comfortable viewing experiences in any setting. It offers crisp visuals with its 27-inch 1440p display, and since it's an IPS panel, it offers wide viewing angles for comfortable collaboration with anyone in the same room.
ROG Rapture GT-AX6000 wireless router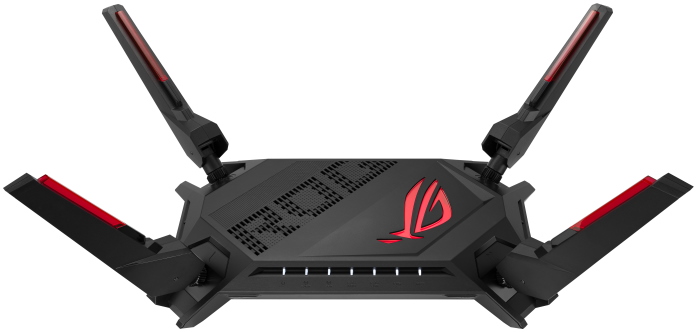 Reliable, high-bandwidth wireless networking is a must for any student's setup. Set up your learner for frustration-free connectivity with the ROG Rapture GT-AX6000. This dual-band gaming router is set up to relieve network congestion with its WiFi 6 technologies, while our exclusive ASUS RangeBoost Plus tech improves signal range and overall coverage. Triple-level game acceleration boosts game traffic every step of the way from device to game server.
| | Availability (U.S) |
| --- | --- |
| ROG Rapture GT-AX6000 | ASUS |
Cooling hardware from ROG Strix and TUF Gaming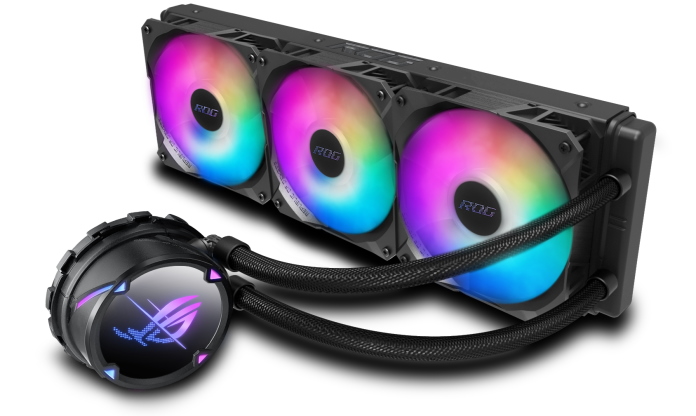 Finally, let's talk about cooling your student's STEM PC. To keep the CPU operating to its full potential under heavy workloads, consider the ROG Strix LC II 360 ARGB. This all-in-one liquid cooler is compatible with a wide range of Intel and AMD processors, and it uses a large 360mm radiator to deliver reliable and efficient thermal performance. Addressable RGB LEDs on the radiator fans and the pump housing make it a striking showcase for any build.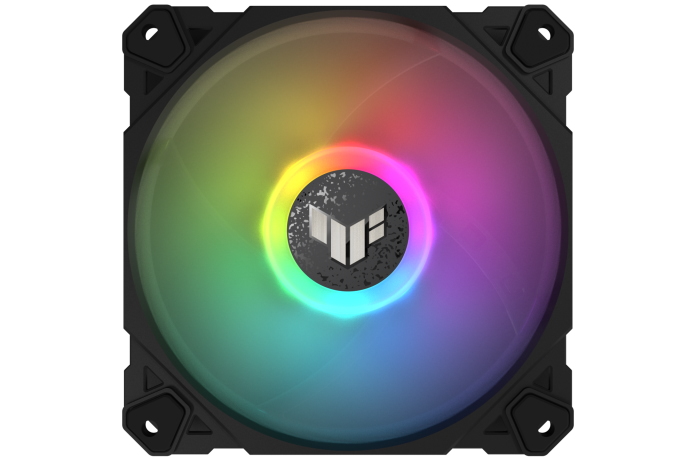 To build out the rest of the case's airflow, consider the ROG Strix XF120 or the TUF Gaming TF120 ARGB fans. These whisper-quiet fans offer an optimal blend of airflow and static pressure, and they're ready to dial up the aesthetics of any build with their eye-catching design.
For the student who's always creating
Career pathways abound for passionate creators. Whether the student you're shopping for is interested in filmmaking, graphic design, photography, or animation, you can help them develop their future prospects  by giving them the tools they need to take their skills to the next level.
Vivobook Pro 16X OLED laptop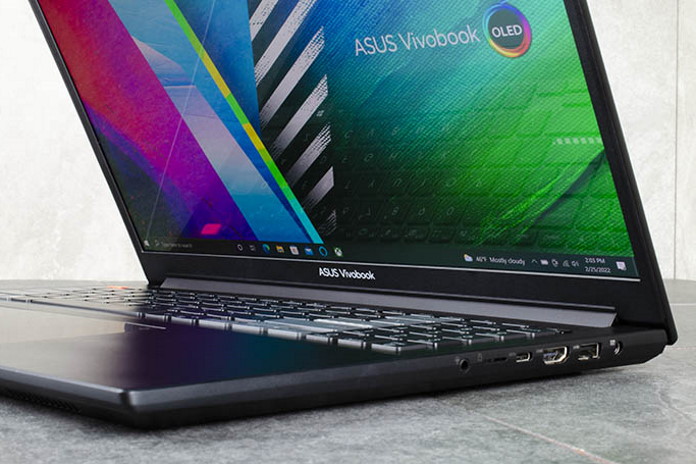 Many creators find inspiration on the move. The Vivobook Pro 16X OLED laptop will empower the learner in your life to follow through on new ideas, no matter where life takes them. Its vivid, high-resolution OLED display will give them the color accuracy and wide color gamut coverage they need for professional-grade work. An efficient dual-fan cooling system keeps its AMD Ryzen CPU and NVIDIA GeForce RTX 3050 Ti GPU at optimal temperatures. And exclusive tools like the ASUS DialPad give students intuitive controls over their favorite creation apps.
Zenbook Pro Duo 15 OLED laptop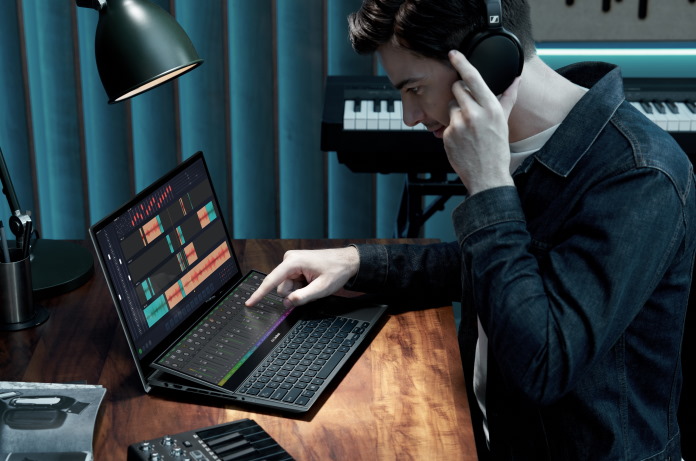 Multitasking is vital for almost any creative workflow, so creators lean on multiple monitors to keep themselves productive. The Zenbook Pro Duo 15 OLED lets creators multitask on the road with the integrated ScreenPad Plus display. This secondary touchscreen tilts up as the lid opens, giving your student additional screen space for keeping an on chats and reference materials, an always-available surface for stylus work, and touch-enabled interface for controlling their favorite creative apps. With the ScreenPad Plus, accurate and vivid OLED displays, exceptional components, and a large battery, the Zenbook Pro Duo 15 OLED is the ultimate portable creative workstation.
ROG Zephyrus M16 gaming laptop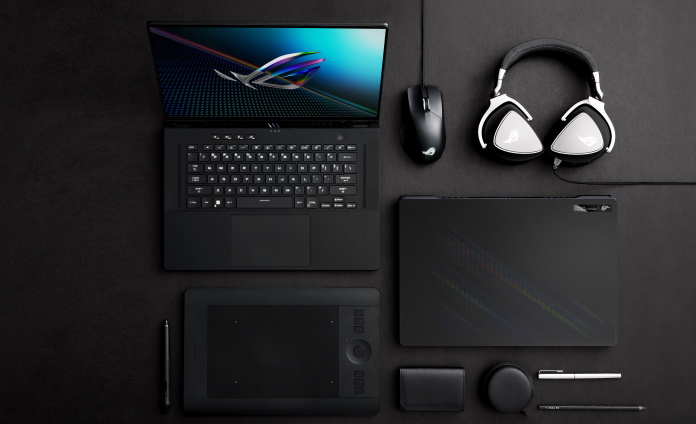 Many creators have wide-ranging interests. If you're shopping for a student whose passions range from content creation to gaming, set them up for success in both fields with the ROG Zephyrus M16. A 12th Gen Intel Core CPU and a GeForce RTX Laptop GPU deliver exceptional performance in any game or creative app. Some displays are best suited for gaming, and others focus on specs necessary for creators, buit the M16's Nebula Display offers the best of both worlds. Its 165Hz refresh rate and 3ms response time provide high-end clarity in fast-paced games, while its 16:10 aspect ratio, Pantone Validated colors, and 100% coverage of the cinema-grade DCI-P3 color gamut make it a powerful canvas for creative work.
ProArt Display PA278CV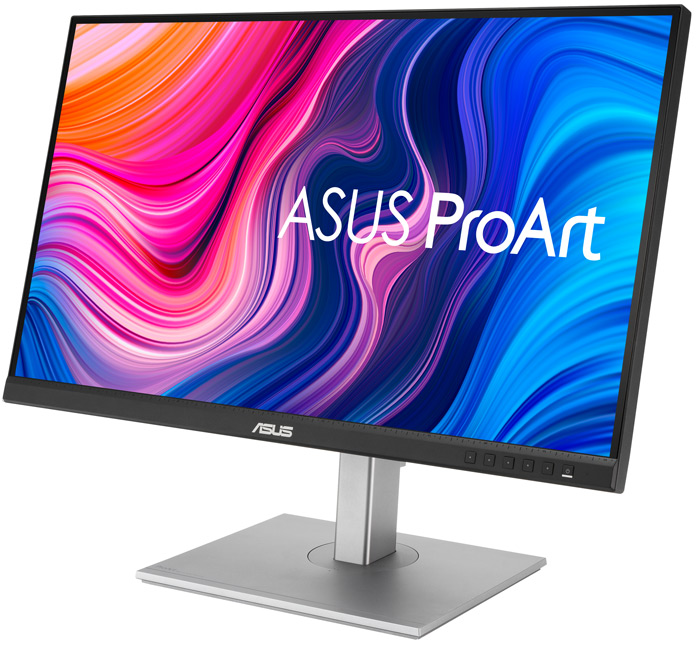 Until just recently, it was hard to find a display that was both color-accurate and affordable for average folks or creators just starting to realize their visions. But color accuracy is no less important to those users than it to seasoned pros. The ProArt Display PA278CV delivers professional-grade color accuracy at a price that's accessible even for students and hobbyists. Its 27-inch screen offers a spacious window into your work, and its detailed 1440p resolution brings projects to life.
ProArt Display PA148CTV portable monitor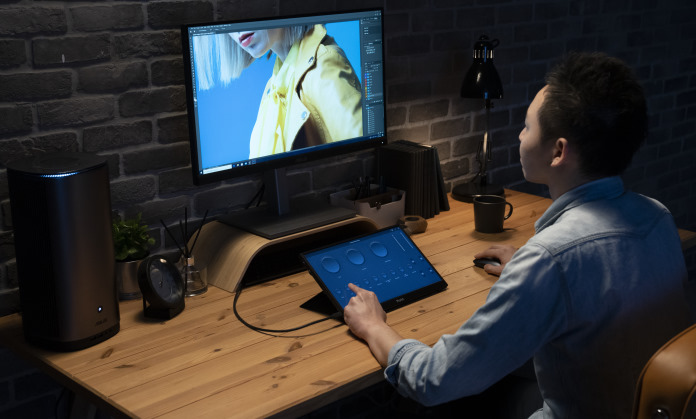 Inspiration strikes at unexpected moments, so creators everywhere need portable devices that let them develop new ideas no matter where they are. When you give a portable monitor to a student, you greatly expand their capabilities when they're away from their home office or studio. The ProArt Display PA148CTV portable monitor is so much more than a display. In addition to providing an accurate picture of your work, this thin and light monitor offers the versatile ASUS Dial and our Control Panel software. This convenient combination of software and hardware tools will boost your learner's creative output in the most popular content-creation apps.
ROG Claymore II gaming keyboard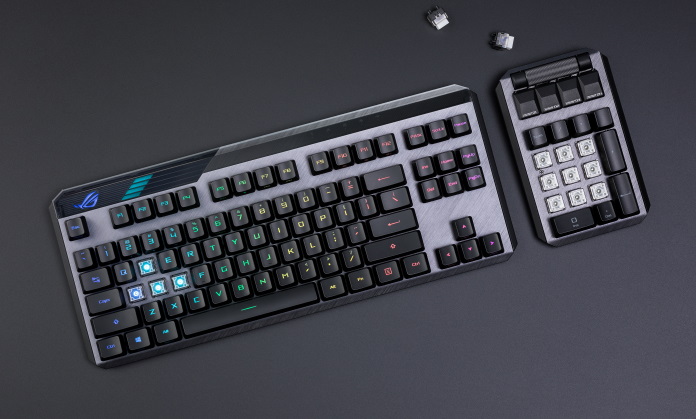 A keyboard and a mouse are vital pieces of kit for today's content creators. The ROG Claymore II keyboard gives gamers and creators alike full tactical control with its detachable numpad. Whenever it's needed, it clips onto either side of the keyboard in moments, and it's just as easy to tuck away to open up more desk space. ROG RX Optical Mechanical key switches deliver an exceptional, wobble-free typing experience, and wired and wireless connectivity options let your student set up their ideal workstation.
ROG Gladius III gaming mouse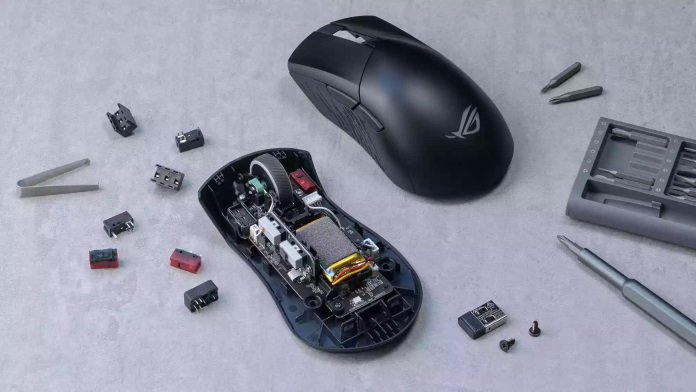 For pinpoint accuracy in photo editing and gaming, the ROG Gladius III Wireless delivers. This ergonomic mouse fits comfortably to hand, and its 19,000 DPI optical sensor tracks every motion with exceptional accuracy, no matter whether your student is using it for fast-paced gaming or precision work on their latest creative project. High-performance wireless connectivity options make it convenient to cut the cord, and with our unique Push-Fit Switch Socket design, it's easy to extend the lifespan of this mouse or customize the sound and feel of each click.
For the student who loves to game
It's no secret that today's high school and college students turn to gaming when they want to unwind or hang out with friends. Here's a selection of gear ready to give your student the boost they need for their academics and their bragging rights on digital battlefields.
TUF Dash F15 gaming laptop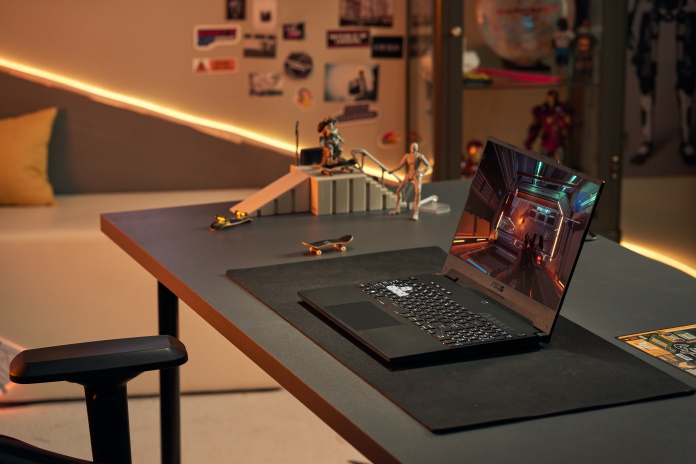 Let's start with a budget-friendly option that covers all the essentials. The TUF Dash F15 is a lightweight, easy-to-carry laptop, yet when it's time to perform, it draws on the power of a 12th Gen Intel Core CPU and an NVIDIA GeForce RTX 3060. A speedy 144Hz display will give any learner an edge in their favorite online multiplayer games, and this laptop offers all the connectivity they need to hook up their favorite monitor and peripherals.
| | Availability (U.S) |
| --- | --- |
| TUF Dash F15 | Amazon |
ROG Zephyrus G14 gaming laptop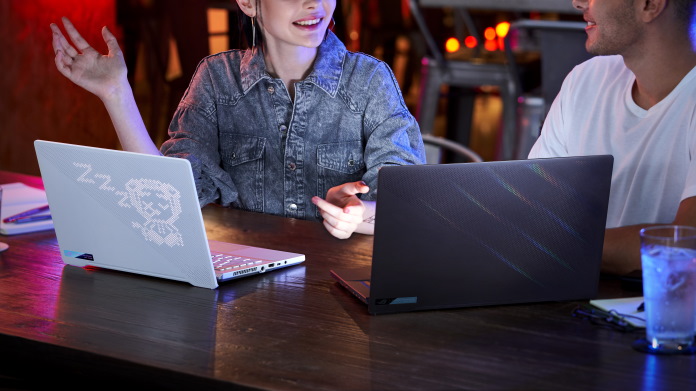 Some gaming PCs are fully fledged battlestations that occupy an entire desk. Other gaming PCs, like the ROG Zephyrus G14, can be folded up and tucked under a student's arm on his or her way to class. This compact and lightweight gaming laptop travels easily and looks good in the process. When it's time to game, its custom vapor chamber and liquid metal thermal compound give its cooling system the chops it needs to tame the latest CPUs and GPUs from AMD and NVIDIA. New for 2022, its 16:10 ROG Nebula Display sizzles with a 1440p resolution, 120Hz refresh rate, and Pantone Validated colors.
| | Availability (U.S) |
| --- | --- |
| ROG Zephyrus G14 | Best Buy |
ROG Strix SCAR 17 gaming laptop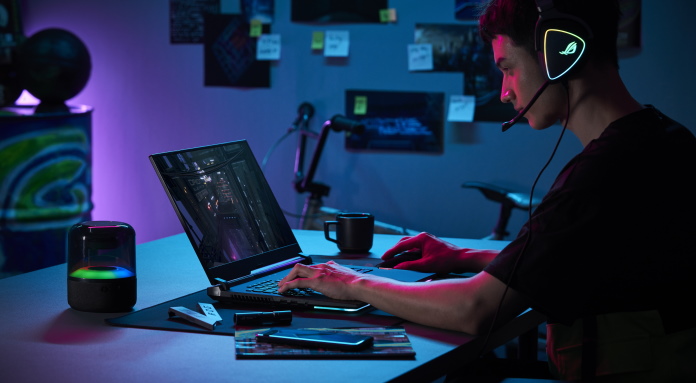 Here's a machine born and bred for victory in competitive online games: the ROG Strix SCAR 17. This gaming laptop pulls out all the stops to deliver competition-grade performance in a portable form factor. With an Intel Core i9-12900H and a top-of-the-line NVIDIA GeForce RTX 3080 Ti Laptop GPU, this machine blazes through any game on the market. Its display features an ultrafast 360Hz refresh rate that gives a commanding view of the battlefield.
TUF Gaming VG259QM gaming monitor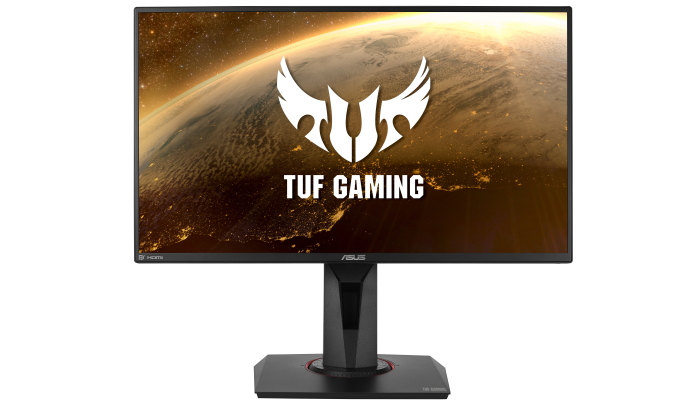 Looking to bolster a student's desktop setup with an affordable gaming monitor? The TUF Gaming VG259QM gaming monitor offers a full package of features without breaking the bank. This 24.5-inch display offers a 1080p resolution that you can overclock all the way up to 280Hz for supremely fast animation. As a G-SYNC Compatible display featuring ASUS Extreme Low Motion Blur Sync (ELMB SYNC) tech, it delivers seamless, tear-free gaming experiences with pristine clarity.
ROG Strix Flare II Animate keyboard and ROG Delta S Animate headset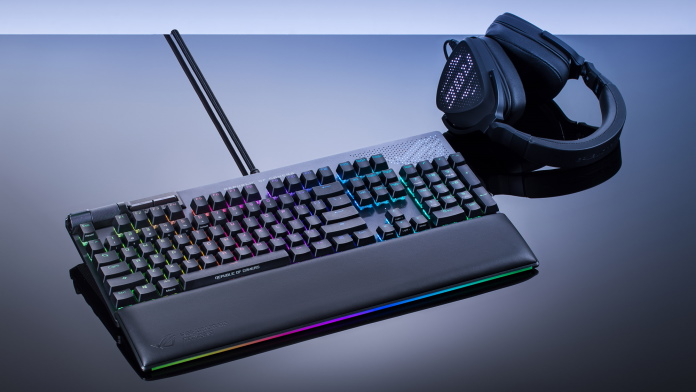 Here's a pair of peripherals that offer unparalleled personalization. With their built-in AniMe Matrix displays, the ROG Delta S Animate gaming headset and ROG Strix Flare II Animate gaming keyboard will let the student on your shopping list customize their gear like never before with custom animations. The ROG Strix Flare II Animate complements its one-of-a-kind display with impeccable key switches—your choice of ROG NX or Cherry MX mechanical switches, topped off with ROG PBT doubleshot keycaps. The ROG Delta S Animate pairs its bold style and customizable AniMe Matrix display on the ear cups with a hi-fi ESS 9281 Quad DAC, an AI Noise-Canceling Mic, and ASUS Essence drivers.
| | Availability (U.S.) |
| --- | --- |
| ROG Strix Flare II Animate | ASUS |
| ROG Delta S Animate | ASUS |
ROG Rapture GT-AXE11000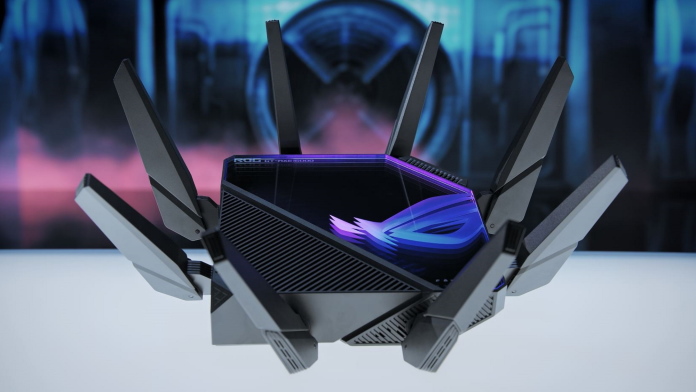 Any household that includes a gamer is a household that needs great internet. Enter the ROG Rapture GT-AXE11000. The world's first quad-band WiFi 6E gaming router, this device offers data rates as high as 4,804 Mbps to compatible WiFi 6E devices—and that's before you consider its two 5GHz bands and 2.4GHz band. All told, that's 16,000 Mbps of aggregate throughput, provided that WiFi 6E is available in your region. Exceptional wired connectivity options, premium performance from a quad-core CPU, and customizable Aura Sync RGB LEDs add up to make this a coveted piece of tech for students who demand the best from their gaming hardware.
ROG Rapture GT-AXE11000
Availability (USA)
ASUS